Industry Award News, Recognitions and Achievements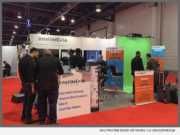 eNewsChannels NEWS: -- Leading Cloud video solutions provider IntelliMedia Networks' (NAB 2019 Booth SU 8924) two products have been shortlisted for 2019 NAB Show Product of the Year Awards. The 18-year old media solutions company based out of Los Angeles, provides IP video delivery and streaming media solutions.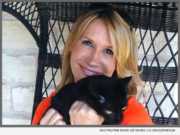 eNewsChannels NEWS: -- Pamela K. Bosco, President and Founder of Pet King Brands, was named a winner of Pet Age Magazine's 2019 Women of Influence annual award. Each year Pet Age bestows the honor on women leaders who have made a significant impact on the animal health and pet care industry.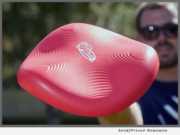 eNewsChannels NEWS: -- Frisbee(R) Sonic, the new "square" Frisbee by Wham-O, has been added to the Fatherly list of 100 Best New Toys of 2018. The designations, compiled by a team of editors, dads and kids, honor the manufacturers who harness technological advancements, imagination and product design to churn out play products that inform, inspire, develop and entertain. Wham-O reinvented the way Frisbee(R) and all discs will fly in the future with the introduction of the Frisbee Sonic.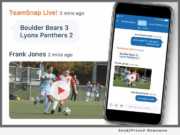 eNewsChannels NEWS: -- The Initiative for a Competitive Inner City (ICIC) announced that Boulder's TeamSnap was named to the 2018 Inner City 100 list of the fastest-growing inner city businesses in America. TeamSnap is ranked 19th overall based on its five-year revenue growth rate.
eNewsChannels NEWS: -- Neotrope, a California-based marketing, branding, entertainment, publishing and technology firm founded in 1983, today announced the eight U.S. 501(c)(3) charities selected for its annual J.L. Simmons Nonprofit PR Grants program for 2018/19. With this year's Grant, each charity will receive up to $2400 in services including PR, marketing and social media promotion.
eNewsChannels NEWS: -- Congresswoman Grace Napolitano (CA-32) presented a Certificate of Congressional Recognition to Gordon Brush President and CEO, Ken Rakusin at a ceremony at the Company's 183,000 square foot manufacturing complex on Thursday, August 30, 2018.
eNewsChannels NEWS: -- Whiteflash Inc., top tier retailer of ideal diamonds and fine bridal jewelry, has just been named winner of the prestigious Better Business Bureau 2018 Pinnacle Award - the BBB's top honor for excellence in quality control, customer care, and community service. The annual competition involves retail jewelers from all across the greater Houston area, the fourth largest market in America. Whiteflash has now earned the top honor from the BBB for an unprecedented three out of the past seven years.
eNewsChannels NEWS: -- Paragon BioTeck, Inc., an ophthalmic pharmaceutical and medical device company, announced today that Alejandro Arboleda has been named its 2018 Koch Kellan Scholar. Paragon Gives, a Paragon BioTeck initiative, awards the Koch Kellan Scholarship to an outstanding graduate medical student committed to elevating the standard of eye care through social responsibility and a clinical, teaching or research career in ophthalmology.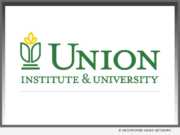 eNewsChannels NEWS: -- Union Institute & University's Master of Arts in Clinical Mental Health Counseling Program is awarded accreditation by the Council for Accreditation of Counseling and Related Educational Programs (CACREP). Union is a national university with academic centers located in: Ohio, Florida, and California.
eNewsChannels NEWS: (STILLWATER, Okla.) -- Russ Teubner, founder and CEO of HostBridge Technology(R), has been recognized as an IBM Analytics Champion for 2017. Teubner has championed the IBM z Systems mainframe and its enterprise-class transaction server systems, applications, and databases. He is a frequent presenter at conferences and regularly contributes articles with leading industry publications.