Industry Award News, Recognitions and Achievements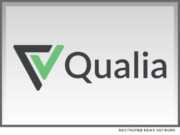 eNewsChannels NEWS: (SAN FRANCISCO, Calif.) -- Qualia, the fastest growing provider of title settlement software, announced that it has been selected by HousingWire as a 2017 HW TECH100 award winner, an honor given to the most innovative technology companies in real estate. For title settlement professionals, Qualia provides an all-in-one solution for more efficient and seamless closings.
eNewsChannels NEWS: (DENVER, Colo.) -- Maxwell, the emerging leader of digital mortgage automation software, announced today that it has been recognized as one of HousingWire's TECH100(TM) for 2017. Maxwell empowers mortgage lenders to be more connected, productive and successful by intelligently automating their workflow with homebuyers and real estate agents.
eNewsChannels NEWS: (POMPANO BEACH, Fla.) -- ACES Risk Management (ARMCO), the leading provider of financial quality control and compliance software, announced that it earned a spot on National Mortgage Professional magazine's (NMP) annual Top 100 Mortgage Employers list for 2017.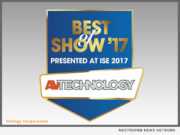 eNewsChannels NEWS: (LOS ANGELES, Calif.) -- Utelogy 2.0, the latest release from Utelogy Corporation, was selected as an AVTechnology "Best of Show" status at Integrated Systems Europe 2017 convention in Amsterdam this past week. Utelogy is a leader in Software-Defined audiovisual (SDAV) technology.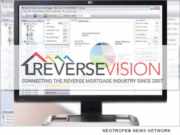 eNewsChannels NEWS: (SAN DIEGO, Calif.) -- ReverseVision, the leading provider of software and technology for the reverse mortgage industry, today announced that Vice President of Professional Services Jeff Birdsell, CMB, has been selected as one of Mortgage Professional America (MPA) magazine's 2017 Hot 100. Birdsell was recognized for his significant contributions to the reverse mortgage industry over a career that has spanned 25 years.
eNewsChannels NEWS: (LOS ANGELES, Calif.) -- Utelogy Corporation has been selected as an AVNation 2016 award winner. Utelogy was nominated in three of the four product categories and was voted winner of the unique "Saved My Bacon" award. The awards were announced at the AV industry's largest conference Integrated Systems Europe 2017 in Amsterdam this week.
eNewsChannels NEWS: (TORRANCE, Calif.) -- DocMagic, Inc., the premier provider of fully-compliant loan document preparation, regulatory compliance and comprehensive eMortgage services, announced that president and CEO, Dominic Iannitti, was honored by HousingWire with its 2016 Vanguard Award, which recognizes top mortgage executives for professional accomplishments and for their positive impact on the industry at-large.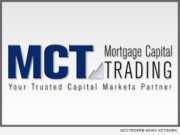 eNewsChannels NEWS: (SAN DIEGO, Calif.) -- Mortgage Capital Trading, Inc. (MCT), an industry leading hedge advisory firm and developer of MCTlive!(TM), the award-winning secondary marketing software suite, announced that its chief administrative officer, Chris Anderson, has been honored by National Mortgage Professional (NMP) magazine's 2016 on its "Top 40 Most Influential Mortgage Professionals Under 40 List."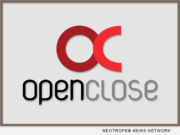 eNewsChannels NEWS: (WEST PALM BEACH, Fla.) -- OpenClose, an enterprise-class, multi-channel loan origination system (LOS) provider, announced that HousingWire honored its president, JP Kelly, with its second annual Vanguard Award. The list recognizes highly successful executives who are making a positive difference in their respective fields across the mortgage industry.
eNewsChannels NEWS: (LANSDALE, Pa.) -- Global DMS, a leading provider of cloud-based compliant valuation management solutions, announced that its president and CEO, Vladimir Bien-Aime, was selected as one of HousingWire's 2016 Vanguard Award winners. The program is now in its second year, with 40 highly accomplished executives earning a spot on the 2016 list.