Book Industry News, Book Publishing News, Authors, Publishers and Related News
eNewsChannels NEWS: -- Procopius Canning, historian and creator of the scholarly award-winning web sites Timeline: Ancient Rome, and Gladiator: The Real Story, announces the publication of "ANCIENT BLACK CIVILIZATIONS MATTER: Sort of like Wakanda, only real!" (ISBN: 979-8696570037), a deeply researched popular survey history of Blacks and Black culture in the ancient classical world.
eNewsChannels NEWS: -- Retail expert Ms. April Sabral is a coach and entrepreneur with nearly three decades of excellence in global retail leadership among brands such as Starbucks, Apple, Gap, Banana republic and DAVIDsTEA; and is the founder of Retailu. Her new book is 'The Positive Effect: A Retail Leader's Guide to Changing the World' (ISBN: 979-8639638503).
eNewsChannels NEWS: -- On Oct. 22, 1914, less than three months after the start of World War I, one of the largest food-relief programs the world has ever seen was begun when the Commission for Relief in Belgium (CRB) was founded in London by a group of prominent Americans, according to Jeffrey B. Miller, author "Yanks behind the Lines: How the Commission for Relief in Belgium Saved Millions from Starvation during World War I" (ISBN 978-1538141649; Rowman & Littlefield).
eNewsChannels NEWS: -- "Forget Russia" (ISBN: 978-1732848047) by L. Bordetsky-William, scheduled for publication on December 1, 2020 by Tailwinds Press, tells the story of three generations of Russian-American Jews journeying back and forth, throughout the twentieth century, between America and Russia, searching for some kind of home and, of course, finding something altogether different.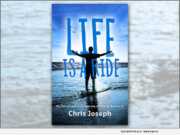 eNewsChannels NEWS: -- Launch Pad Publishing is releasing its first memoir about overcoming cancer using unconventional methods. "Life is a Ride: My Unconventional Journey of Cancer Recovery" (ISBN: 978-1951407292) tells the tale of environmental consultant Chris Joseph, who, at 59, received a diagnosis of stage three pancreatic cancer.
eNewsChannels NEWS: -- Most people currently face the pressing concern of how to move the needle from crisis to success during a global pandemic. "Three Sides of Every Crisis: Strategies to Sustain Business, Manage Your Career and Take Care of You" (ISBN: 978-0974999173) by Jewel Daniels offers a roadmap on how to pivot during an international economic tsunami.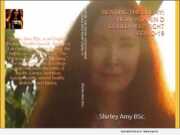 eNewsChannels NEWS: -- New cutting-edge self-help book, "Beating the Enemy: How Vitamin D Could Help Fight COVID-19" (ISBN: 978-1716882661) just released by Shirley Amy BSC, offers readers a clear understanding of why getting enough vitamin D is so crucial during this pandemic.
eNewsChannels NEWS: -- Colorado author Wayne McFarland breaks memoir mold with release of a hilarious, often moving 27-story chronicle of life events, like shark fishing in (ones) underwear, getting shot or blowing town with a monkey. The memoir is "Tales From The Day" (ISBN: 978-1645503347).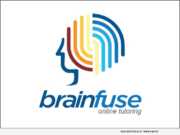 eNewsChannels NEWS: -- The New York Public Library has partnered with online tutoring service Brainfuse to offer all New York area students access to free after-school homework help, including virtual 1-on-1 tutoring in a wide range of subjects for K-12 students.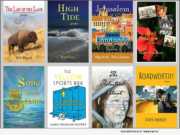 eNewsChannels NEWS: -- Aubade Publishing, a member of the Independent Book Publishers Association (IBPA), is steadily growing, expanding and exceeding its business expectations. It's scheduled to release eight titles in 2020 - four poetry collections, three novels and one memoir.