Book Industry News, Book Publishing News, Authors, Publishers and Related News
eNewsChannels NEWS: -- Dr. Nevine Carmelle, a celebrated professional who's dedicated to the field of finance, recently authored, "Wealth and Business Planning Strategies: The Ultimate Guide for Wealth Management, Privacy & Prosperity for Business Owners" (ISBN: 978-0692562017). Available in paperback and Kindle edition, the book quickly became a bestseller on Amazon.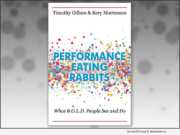 eNewsChannels NEWS: -- Performance Journey Partners announce the release of their new book "Performance Eating Rabbits - What B.O.L.D. People See and Do" (ISBN: 978-1478793922) by Timothy Gillum and Kery Mortenson. It is now available online through Amazon and Barnes & Noble.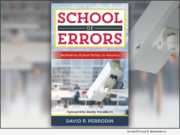 eNewsChannels NEWS: -- "School of Errors - Rethinking School Safety in America" (ISBN: 978-1475837445), authored by David P. Perrodin, Ph.D., and published by Rowman & Littlefield, is being touted as "the most honest book ever written about the $3 billion school safety industrial complex."
eNewsChannels NEWS: -- Dr. Lauren Goodall (PsyD), releases her ground-breaking self-help book, "Bipolar is not an STD" (ISBN: 978-1543975581), Dr. Goodall designed the book around getting people better faster. She wanted a book that could be finished over the course of a weekend; not something that would take a long period of time to plow through.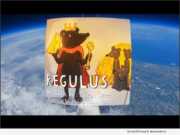 eNewsChannels NEWS: -- Space is an uncharted frontier equipped with mysteries beyond our understanding of what is or will ever be possible. Aaron Ozee, bestselling author of notable children's book, "Regulus" (ISBN: 9781387010790), has partnered with Orbit Pics to launch a printed copy of his book into space. (VIDEO)
eNewsChannels NEWS: -- Model, actress, and recovery coach Dona Speir announces the publication of her autobiographical memoir, "Naked Truth: The Fall and Rise of Dona Speir" (ISBN: 978-1939282422). Co-written with well-known author/journalist Chris Epting, this memoir reveals the hard truths, personal struggles, and eventual triumph over abuse, sexual exploitation, and addiction that have shaped Speir's life.
eNewsChannels NEWS: -- In the midst of a thriving writing career, Daralyse Lyons, author of over 20 books, has just embarked on a new journey. On "The Transformational Storyteller" podcast, Daralyse takes the listener into the lives and minds of real people whose stories have the power to captivate and motivate.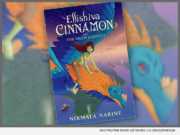 eNewsChannels NEWS: -- Vanadala Publishing, a division of NNGL, announces the publication of "Ellishiva Cinnamon and The Sixth Element" (ISBN: 978-0996207126, paperback), a novel of environmental stewardship, by best-selling author, social responsible entrepreneur, humanitarian and global lifestyle television host, Nirmala Narine.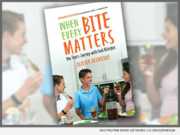 eNewsChannels NEWS: -- Teens with food allergies are at the greatest risk of suffering a fatal reaction. Fifteen-year-old Olivier Deldicque is on a mission to change that. His new book, "When Every Bite Matters: One Teen's Journey with Food Allergies" (ISBN: 978-0578418537; Pop Fly Publishing) outlines life saving tips and advice for teens coping with food allergies.
eNewsChannels NEWS: -- George Mason was a short, bookish man who was a friend and neighbor of athletic, broad-shouldered George Washington, says author William G. Hyland, Jr., in his new book, "George Mason: The Founding Father Who Gave Us the Bill of Rights" (ISBN: 978-1621579267; Regnery History).