Book Industry News, Book Publishing News, Authors, Publishers and Related News
eNewsChannels NEWS: (OWENSBORO, Ky.) -- March 2, 2017 is designated "Read Across America" day by the National Education Association, and the Moonlite Bar-B-Q-Inn is taking it one step further. It's partnering with the University Press of Kentucky and the Daviess County Public Library to host community reading events every Monday night in March.
eNewsChannels NEWS: (FREMONT, Calif.) -- EGW Publishing, established 1979, is proud to announce the release of its newest book, "Poets About Poetry: Interviews with Contemporary American Poets" by H. Philip Hsieh. 14 renowned poets, including four Poets Laureate of the United States, a Nobel Prize winner (chemistry), three Pulitzer Prize Winners and other prestigious poetry award recipients are presented in this book of interviews.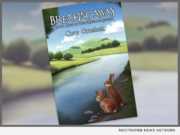 eNewsChannels NEWS: (GREEN BAY, Wis.) -- Manifestation Machine, a global personal growth and development brand, has announced the release of "Breaking Away: Book One of the Rabylon Series" (ISBN: 978-1946029003), the debut, middle grade fiction novel from Cory Groshek, a man dubbed a "professional plaintiff" by the Milwaukee Journal Sentinel who, in early 2015, filed three Class Action lawsuits over alleged violations of the Fair Credit Reporting Act, including one against cable giant Time Warner Cable.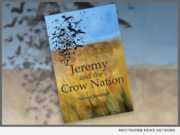 eNewsChannels NEWS: (SAN FRANCISCO, Calif.) -- Rebecca House Publishing and To Love Children Educational Foundation International Inc., a 501(c)(3), announces the release of "Jeremy and the Crow Nation" (ISBN 978-0945522058) by Tatiana Strelkoff. "Jeremy" is the second book in "The Changer Trilogy."
eNewsChannels NEWS: (RIVERSIDE, Calif.) -- Marvin Lee Robey announces the release of his latest book, "Axe the Taxes." Mr. Robey says "Axe the Taxes" is based on Supreme Court cases dealing with taxes and quotes those Supreme Court rulings. It is all based upon proper law, already acceptable to the IRS.
eNewsChannels NEWS: (LOS ANGELES, Calif.) -- Pyramid Press (pyramidpress.net) announces the release of their newest book, "The Adventures of Steamo The Wonder Crab" (ISBN: 978-0989901796) by well-known educator and former college professor Michael Miller, M.Ed., M.S. "Steamo" is illustrated by Jeffrey Vernon and art director Minhee Choe.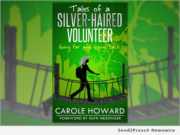 WARWICK, N.Y. -- Leaving her comfort zone, having adventurous fun, and being useful are at the heart of Carole Howard's new travel memoir, "Tales of a Silver-Haired Volunteer: Going Far and Giving Back"(ISBN: 978-1619844568). The book documents the author's and her husband's late-in-life volunteer travels to Africa and Asia. Some are funny. Some are serious. Many are both.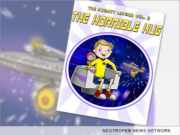 NEWS: (SAN FRANCISCO, Calif.) Geek Club Books, Inc., an autism nonprofit, today announced the release of their interactive digital comic book, 'The Mighty League, Vol. 2: The Horrible Hug.' This is the second in their digital and app autistic hero comic series created to help children understand their autistic peers and end the stigma of autism. The comic is downloadable via the Geek Club Books website.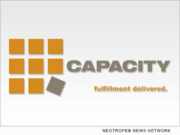 NEWS: (NORTH BRUNSWICK, N.J.) Capacity LLC, trusted leaders in order fulfillment, e-commerce, and electronic data interchange (EDI), has released a brand new eBook to help business owners who want to find a third-party fulfillment solution. The guide, 'Outstanding Outsourcing: The Capacity Guide to Contracting Out Your Order Fulfillment,' gives owners and managers a valuable resource for all aspects of the outsourcing process.
NEWS: (WAPPINGERS FALLS, N.Y.) 'The Reflection of Innocence' (ISBN: 978-0692646526), by John Tolliver, is a story that centers on a Navy misfit with the ability to see inside people's souls. Gift or curse? The reader will have to decide. Author Tolliver spent six years working on submarines in the Navy. This experience was followed by a 30+ year career in the nuclear chemistry field.