Book Industry News, Book Publishing News, Authors, Publishers and Related News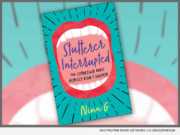 eNewsChannels NEWS: -- Stuttering Comedian, Nina G. announces the release of her second book: "Stutterer Interrupted: The Comedian Who Almost Didn't Happen" (ISBN: 978-1631526428; August 6, 2019). While childhood angst and everyday incidents offer fodder for her stand-up comedy on stage, Nina G. peels aside the punchlines to share her very personal story in her new book.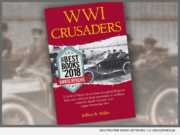 eNewsChannels NEWS: -- The new nonfiction book, "WWI Crusaders: A band of Yanks in German-occupied Belgium help save millions from starvation as civilians resist the harsh German rule" (ISBN: 978-0990689386), is one of only 100 self-published books named to the prestigious Kirkus Reviews Best Books of 2018. Authored by Jeffrey B. Miller and published by Milbrown Press, it was released on Veterans Day 2018 to honor the 100th anniversary of the end of World War I.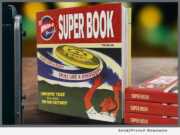 eNewsChannels NEWS: -- Wham-O, the iconic all-American recreational toy brand, will release a new commemorative book marking the 70th anniversary of the company. The book, entitled "SUPER BOOK - Fantastic Tales From Inside The Fun Factory" (ISBN: 978-0692163054), takes readers on a journey through the innovation and imagination that led to the creation of some of the world's most inventive, beloved toys and games that every family has played with for the last 70 years.
eNewsChannels NEWS: -- Kathleen Hanagan today announces the first printing of her book, "Loveseed: The Template For Birthing A New World," (Library of Congress Control Number: 2018959127, ISBN: 978-1-945586-14-9) by Thomas Noble Books, Wilmington, Del.
eNewsChannels NEWS: -- Author Heidi Doheny Jay will debut her new book, "Confessions of 400 Men: True Revelations of Lust, Fidelity, Feelings & Fantasy" (ISBN: 978-1543925968) at Philly Art Collective: 253 N. 3rd Street Philadelphia, PA 19106 on Thursday, November 15, 2018 from 6-9 p.m. Press engagement is open from 5-6 p.m. Members of the press will receive a free copy of the book.
eNewsChannels NEWS: -- The Oracle Group International announces Former Cash Money Records artist Tab "Hot Boy Turk" Virgil Jr. takes you on a journey of deep spiritual and mental growth in his new book, 'The AutoThugOgraphy of Turk' (Hardcover: Wahida Clark Publishing: ISBN: 978-1947732216).
eNewsChannels NEWS: -- In his compact new book, "Parent's Guide to Your Child's Retirement: 21 Thought-Provoking Conversations to Have with Your Adult Children" (ISBN: 978-0999641415) Chartered Retirement Planning Counselor(SM) Rodger Alan Friedman, delivers an easy to follow structure that may serve to enable you and your grown children to have positive, engaging and thoughtful conversations regarding their future retirement.
eNewsChannels NEWS: -- The Oracle Group International announces the publication of "THROUGH THESE EYES: An Iconic Memoir of Life, Love and The Man Behind The Music" (13th & Joan; Hardcover; On Sale: Jan. 30, 2019; ISBN: 978-1732646469) by award-winning, influencer, humanitarian, and legend Donnie Simpson.
eNewsChannels NEWS: -- This summer, Aubade Publishing is scheduled to release three books: "Sadie in Love," a novel by Rochelle Distelheim; "Paricutin: The Miracle of Daniel Pulido,"a novel by Jerome John Dobson; and "The Annotated Murder of One," a collection of poems by Jared Pearce.
eNewsChannels NEWS: -- Who doesn't love a good buried treasure tale? And this one is even more intriguing because it's the combined effort of a grandfather and his grandson. Co-authored by Patrick Carberry and his sidekick, 7-year old Christian Patrick, "PaPa and Christian's Great Adventures: The Treasure Awaits" (ISBN: 978-1483480923), is written in a way that encourages kids to spend quality time with their grandparents.