Book Industry News, Book Publishing News, Authors, Publishers and Related News
NEWS: (MIAMI, Fla.) Kim Briesemeister and Chris Brown's new book, 'Reinventing Your City - Eight Steps to Turn Your City Around' (ISBN: 9780986086007), is the essential guide for every city and business leader striving to make their community a better place. Authored by the co-founders of Redevelopment Management Associates, their approach to helping cities grow has resulted in $1 billion in private sector investment.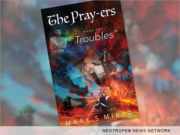 NEWS: (ATLANTA, Ga.) CTM Publishing, Inc.'s display at the 2016 Alabama Book Festival will feature the new fiction trilogy 'The Pray-ers' by author Mark S Mirza. The 11th annual Alabama Book Festival will be held at Old Alabama Town in downtown Montgomery on Saturday, April 23, 2016. The Festival is the state's premier literary event and attracts thousands of people from around the State and the Southeast.
NEWS: (NEW YORK, N.Y.) The American Friends of Neve Hanna today announced that 'golden opportunity' took on a special meaning when award-winning chef and co-owner of Philadelphia's Zahav (Gold) restaurant, Michael Solomonov, met the girls and boys of the Neve Hanna Children's Home in Kiryat Gat, Israel.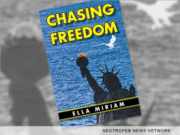 NEWS: (CHARLOTTE, N.C.) 'Chasing Freedom' (ISBN: 9780578164373) is a newly-released book authored by Ella Miriam that details her personal and compelling story from bondage to freedom. Born during the gruesome Nazi siege of Leningrad, Miriam's childhood and early adulthood was spent in the grim Soviet Union of Stalin, Khrushchev and Brezhnev.
NEWS: (RICHMOND, Va.) Bestselling author and award-wining songwriter Thornton Cline will bring his latest published children's book, 'The Amazing Magical Musical Plants' (ISBN: 978-1574243253), to Central Virginia for a free multimedia book event tour of the Richmond Public Library, the Blackstone Public Library, one Richmond Public School and an autograph event for Classical FM radio station, WCPE in Raleigh, N.C. March 8-12, 2016.
NEWS: (LOS ANGELES, Calif.) Author-filmmaker-musician John Scott G is creating the world's first omnibus novel. Interweaving nine novels, dozens of short stories, numerous comedy routines, and a great deal of political satire, 'Area Code 666' is being serialized on Ga-Ga.com, the new online magazine of the arts (in BETA).
NEWS: Best-selling author and award-winning songwriter, Thornton Cline will bring his latest published children's book, 'The Amazing Magical Musical Plants' (ISBN: 978-1574243253), to Anaheim, Calif., for a free multimedia book event tour of the Anaheim Public Libraries on Jan. 19-24, 2016.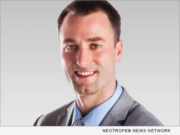 NEWS: Getting divorced? At stake is your financial future as well as your relationship with your children if you have any, says Massachusetts divorce lawyer Bill Farias. "Your Quick Guide to the Best Divorce In Massachusetts" (ISBN is 978-1-63385-106-1) by Farias is the easiest way to get all of the key information you need to maximize your chances of meeting your divorce goals.
NEWS: Phylius Press is pleased to announce the 10th Anniversary Edition of the best-selling Medicaid planning book 'How to Protect Your Family's Assets from Devastating Nursing Home Costs: Medicaid Secrets' (ISBN: 9781941123041), by attorney K. Gabriel Heiser.
NEWS: Multi award-winning singer, songwriter and composer Paul Luftenegger and New York Times best-selling author Anita Moorjani, whose hugely successful book 'Dying to be Me' chronicles her struggle with cancer and her near death experience with heaven , are jointly releasing an album to inspire self-love, 'The Miracle of You.'