Book Industry News, Book Publishing News, Authors, Publishers and Related News
eNewsChannels NEWS: -- Paulina Kay has released a new book entitled "True Joy for the Retired, A Holistic Approach to Spreading the Love to Our Forgotten Elderly" (ISBN: 978-1773710075). It shows the young and old how to overcome: the deeply rooted Disconnection between generations; the often heartbreaking loneliness and hopelessness of the elderly; and the fear about getting older.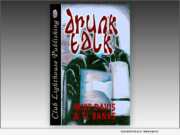 eNewsChannels NEWS: -- Authors Mike Davis and TL Banks are announcing their new book "Drunk Talk" (ISBN: 979-8675709625). "Drunk Talk" is a true original that keeps you laughing all the while being intrigued. "Since nobody listens to drunks, we decided to turn our rants into an entire book," says Davis.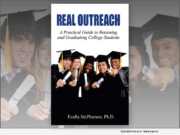 eNewsChannels NEWS: -- According to U.S. News & World Report, 1 in 3 first-year college students will not return for their sophomore year. Dr. Ezella McPherson has retained 82% to 100% of at-risk first-year college students during her tenure at the University of Illinois at Urbana-Champaign, Wayne State University, and Indiana University. She shares more about her success with at-risk college students in her new book, "Real Outreach: A Practical Guide to Retaining and Graduating College Students" (ISBN: 978-1737273103).
eNewsChannels NEWS: -- On July 31, 2021, Los Angeles based publishing company Launch Pad Publishing is celebrating the release of "Something Better's Brewing: What I Learned From Prison, Parenthood and Pouring Coffee" (ISBN: 978-195140765) - the debut memoir from Sarah Birnel.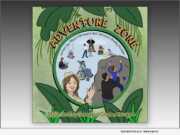 eNewsChannels NEWS: -- Authors Allison Klimowicz and Veronica Stanley-Hooper have written a children's book entitled "Adventure Zone" (ISBN: 979-8524737199). This book, written for parents and children from the ages of 6 to 12 years old, explains pediatric therapies in a fun, informative way.
eNewsChannels NEWS: -- Procopius Canning, historian and creator of the scholarly award-winning web sites Timeline: Ancient Rome, and Gladiator: The Real Story, announces the publication of "ANCIENT BLACK CIVILIZATIONS MATTER: Sort of like Wakanda, only real!" (ISBN: 979-8696570037), a deeply researched popular survey history of Blacks and Black culture in the ancient classical world.
eNewsChannels NEWS: -- Retail expert Ms. April Sabral is a coach and entrepreneur with nearly three decades of excellence in global retail leadership among brands such as Starbucks, Apple, Gap, Banana republic and DAVIDsTEA; and is the founder of Retailu. Her new book is 'The Positive Effect: A Retail Leader's Guide to Changing the World' (ISBN: 979-8639638503).
eNewsChannels NEWS: -- On Oct. 22, 1914, less than three months after the start of World War I, one of the largest food-relief programs the world has ever seen was begun when the Commission for Relief in Belgium (CRB) was founded in London by a group of prominent Americans, according to Jeffrey B. Miller, author "Yanks behind the Lines: How the Commission for Relief in Belgium Saved Millions from Starvation during World War I" (ISBN 978-1538141649; Rowman & Littlefield).
eNewsChannels NEWS: -- "Forget Russia" (ISBN: 978-1732848047) by L. Bordetsky-William, scheduled for publication on December 1, 2020 by Tailwinds Press, tells the story of three generations of Russian-American Jews journeying back and forth, throughout the twentieth century, between America and Russia, searching for some kind of home and, of course, finding something altogether different.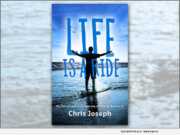 eNewsChannels NEWS: -- Launch Pad Publishing is releasing its first memoir about overcoming cancer using unconventional methods. "Life is a Ride: My Unconventional Journey of Cancer Recovery" (ISBN: 978-1951407292) tells the tale of environmental consultant Chris Joseph, who, at 59, received a diagnosis of stage three pancreatic cancer.