Book Industry News, Book Publishing News, Authors, Publishers and Related News
eNewsChannels NEWS: -- December 3, 2017 marks the 50th anniversary of the world's first human-to-human heart transplant, notes Mark Oristano, author of "Surgeons' Story" (ISBN: 978-1935953784). South African physician Dr. Christiaan Barnard performed the surgery which astonished the world in Capetown. The patient, 54-year old Louis Washkansky, lived with another person's heart pumping his blood for 18 days.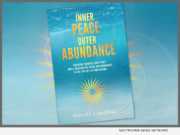 eNewsChannels NEWS: -- Live Life Ventures and Dog Ear Publishing announce the release of "Inner Peace Outer Abundance" (ISBN: 978-1457556531) by Kim Ha Campbell is available internationally today, Sept. 12, 2017. "Inner Peace Outer Abundance" is delivering the best steps and mapping the clearest routes to help yourself, your business sense, and your dreams.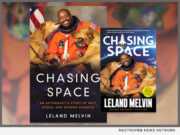 eNewsChannels NEWS: -- Retired pro football player Leland Melvin thought his road to the NFL was an incredible journey - until he climbed aboard the shuttle Atlantis and traveled to outer space. Twice. Melvin, a former wide receiver for the Detroit Lions, engineer and astronaut, shares his real-life experiences, triumphs and challenges in an inspirational memoir. The book: "CHASING SPACE: AN ASTRONAUT'S STORY OF GRIT, GRACE, AND SECOND CHANCES" (ISBN: 978-0062496720; Amistad Hardcover Original).
eNewsChannels NEWS: (WASHINGTON, D.C.) -- Walter Blair's third novel obviously demonstrates that the success of his first two novels were not flukes. The literary skills presented by Blair in "Abduction" (2017, WBlair Publishing) place him in a class reserved for John Grisham, Danielle Steel, David Baldacci, Lee Child and Michael Connelly, to name a few.
eNewsChannels NEWS: (DENVER, Colo.) -- Digital marketing veterans Ken McDonald and Chris Newton have written and published "How to Acquire Your First Million Customers," a book about growing online businesses through a variety of customer acquisition and online marketing techniques. The book is available this week as a free download on Amazon to celebrate the launch.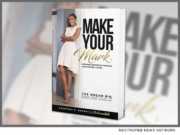 eNewsChannels NEWS: (NEW YORK, N.Y.) -- The Oracle Group International is thrilled to announce the publication of "MAKE YOUR MARK: Personal Branding Through 'On-Purpose' Living" (paperback; on sale March 14, 2017; $20; ISBN: 978-0692833919) by award-winning, brand strategist, entrepreneur and author Courtney R. Rhodes.
eNewsChannels NEWS: (MANHATTAN, N.Y.) -- Spring always makes super foods author Stephanie Pedersen dig her fingers into dark, rich earth and plant anew. That's why she launches her week-long blog party, "Spring Back to Roots," on the first day of Spring, March 20, 2017. The event celebrates the publication of her latest book, "Roots: The Complete Guide to the Underground Superfood" (ISBN: 978-1454921424).
eNewsChannels NEWS: (MILWAUKEE, Wis.) -- Minnesota poet Georgia Lundeen, who made a name in verse through her popular blog Shrinks Aren't Cheap, is set to release her first physical collection of works, titled "Spare" (ISBN: 978-1-940129-69-3), on April 21, 2017, Vegetarian Alcoholic Press announced today.
eNewsChannels NEWS: (OWENSBORO, Ky.) -- March 2, 2017 is designated "Read Across America" day by the National Education Association, and the Moonlite Bar-B-Q-Inn is taking it one step further. It's partnering with the University Press of Kentucky and the Daviess County Public Library to host community reading events every Monday night in March.
eNewsChannels NEWS: (FREMONT, Calif.) -- EGW Publishing, established 1979, is proud to announce the release of its newest book, "Poets About Poetry: Interviews with Contemporary American Poets" by H. Philip Hsieh. 14 renowned poets, including four Poets Laureate of the United States, a Nobel Prize winner (chemistry), three Pulitzer Prize Winners and other prestigious poetry award recipients are presented in this book of interviews.