Book Industry News, Book Publishing News, Authors, Publishers and Related News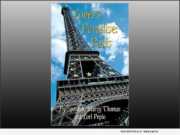 eNewsChannels NEWS: -- With Valentine's Day around the corner, how does a romantic trip to Paris with your lover sound? If the bank account isn't quite up to that dream getaway, YourNovel.com offers an armchair escape to the City of Love, where you and your sweetheart become the hero and heroine of your own personalized romance novel.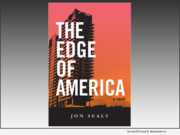 eNewsChannels NEWS: -- Haywire Books announces the release of its first title this fall, Jon Sealy's "The Edge of America" (ISBN: 978-1950182008). Drugs. Money. The CIA. Miami in the 1980s evokes a high-wire world of money, criminals, espionage, and plenty of glitz, all of which come to life in this arresting South Florida noir.
eNewsChannels NEWS: -- In "Med School after Menopause, The Journey of my Soul" (ISBN: 978-0578526300; $14.99 Divine Publishing, Nov. 2019) author Ann Charlotte Valentin shows the reader that it is never too late to transform one's life path. By sharing stories from her own life, she helps the reader identify how their own perception affects them in different situations.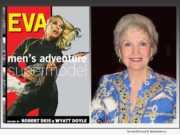 eNewsChannels NEWS: -- The latest installment in the acclaimed Men's Adventure Library series from editors Robert Deis and Wyatt Doyle, "Eva: Men's Adventure Supermodel" (ISBN 978-1943444397) has been released. The book chronicles model, pin-up, and actress Eva Lynd's remarkable career.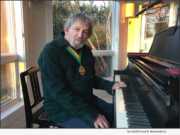 eNewsChannels NEWS: -- "Music to My Years, Life and Love Between the Notes" (ISBN: 978-0983655039) by film and TV composer and conductor Artie Kane won the 2019 Readers' Favorite Gold Medal in the Non-Fiction and Music/Entertainment category at the annual Reader's Favorite awards held on November 23, 2019 at the Regency Hotel Miami.
eNewsChannels NEWS: -- Dr. Nevine Carmelle, a celebrated professional who's dedicated to the field of finance, recently authored, "Wealth and Business Planning Strategies: The Ultimate Guide for Wealth Management, Privacy & Prosperity for Business Owners" (ISBN: 978-0692562017). Available in paperback and Kindle edition, the book quickly became a bestseller on Amazon.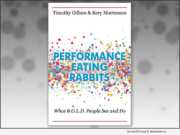 eNewsChannels NEWS: -- Performance Journey Partners announce the release of their new book "Performance Eating Rabbits - What B.O.L.D. People See and Do" (ISBN: 978-1478793922) by Timothy Gillum and Kery Mortenson. It is now available online through Amazon and Barnes & Noble.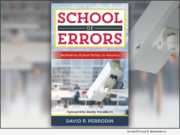 eNewsChannels NEWS: -- "School of Errors - Rethinking School Safety in America" (ISBN: 978-1475837445), authored by David P. Perrodin, Ph.D., and published by Rowman & Littlefield, is being touted as "the most honest book ever written about the $3 billion school safety industrial complex."
eNewsChannels NEWS: -- Dr. Lauren Goodall (PsyD), releases her ground-breaking self-help book, "Bipolar is not an STD" (ISBN: 978-1543975581), Dr. Goodall designed the book around getting people better faster. She wanted a book that could be finished over the course of a weekend; not something that would take a long period of time to plow through.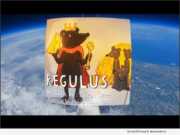 eNewsChannels NEWS: -- Space is an uncharted frontier equipped with mysteries beyond our understanding of what is or will ever be possible. Aaron Ozee, bestselling author of notable children's book, "Regulus" (ISBN: 9781387010790), has partnered with Orbit Pics to launch a printed copy of his book into space. (VIDEO)