Business News including New Offices and Management Changes
eNewsChannels NEWS: -- On September 19th, Gallospole will premiere his long-awaited music video, TARAC WIPPP. An acronym for The American Right for Adequate Chair Width In Public & Private Places, TARAC WIPPP is a political allegory performed by Gallospole and his team of puppetized lobbyists advocating for suitable seating on behalf of Americans with metabolic differences, or clinically known as, obese Americans.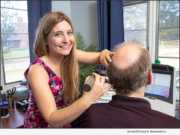 eNewsChannels NEWS: -- The outpatient Audiology Clinic at The Learning Center for the Deaf has been credentialed as a MassHealth provider, increasing access to their comprehensive audiological and hearing aid services for children and adults.
eNewsChannels NEWS: -- It is with great pleasure that the American Friends of Capodimonte (AFC) announce the first U.S. traveling exhibition of 40 Renaissance and Baroque masterpieces, most of which have never been viewed by an American audience, from the Capodimonte Museum in Naples, Italy; the royal palace built in 1738 by Charles of Bourbon, King of Naples and Sicily (later King Charles III of Spain).
eNewsChannels NEWS: -- EPIC Insurance Brokers and Consultants, a retail property, casualty insurance brokerage and employee benefits consultant, announced today that it is attending the 61st Worldwide Broker Network (WBN) Conference on September 18-21, 2019 in Madrid, Spain.
eNewsChannels NEWS: -- After, Inc., a leader Warranty Analytics Solutions since 2005, will sponsor the Extended Warranty and Service Contract Innovations Conference in Nashville, TN on September 18-20, 2019. The company also announced today that it will join a panel discussing how to "Tailor Your Message to Different Market Segments," alongside industry giants like General Motors and Electrolux.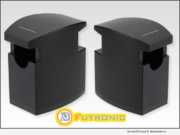 eNewsChannels NEWS: -- Futronic Technology Company Limited, a global provider of fingerprint recognition software and hardware products, announces the commercial release of VS80 USB2.0 Finger Vein Scanner. Finger vein is a hidden biometric pattern so it is harder to acquire an image for finger vein pattern than other biometrics such as face.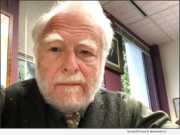 eNewsChannels NEWS: -- Dr. Don Harte, noted chiropractic activist and former Libertarian State Senate candidate, is disgusted, but not surprised, by the passage of SB266 and SB714, effectively ending medical exemptions for forced vaccination.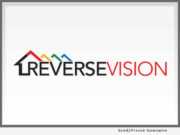 eNewsChannels NEWS: -- ReverseVision, the leading provider of technology and training for the Home Equity Conversion Mortgage (HECM) industry, today announced that Mid America Mortgage, Inc. (Mid America) has selected its flagship reverse loan origination system (LOS), ReverseVision Exchange (RVX) to support the introduction of HECM and private reverse mortgage products.
eNewsChannels NEWS: -- Mold Inspection Sciences Texas announced today that Director of Operations Mike Marshall has been promoted to chief operating officer. In his new role, Marshall will oversee the company's operational aspects, coordinate with managers and departments to achieve objectives and goals, promote employee growth, and assist in establishing policies that continue to promote company culture and vision.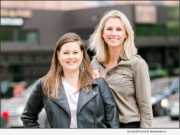 eNewsChannels NEWS: -- From Oct. 8-16, 2019, Sesh Coworking will host the first-female focused coworking space pop-up to promote entrepreneurs, influential women, and the coworking community in Houston, Texas.