Business News including New Offices and Management Changes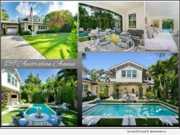 eNewsChannels NEWS: -- Jim McCann has announced a beautiful ocean block Palm Beach home offered for $6.495 Million. Imagine the delight of being welcomed home every day by a spectacular In-Town residence bestowed with the honor of being named the Preservation Foundation's Polly Earl Award winner for its incredible attention to detail.
eNewsChannels NEWS: -- Mortgage Capital Trading, Inc. (MCT), a leading mortgage hedge advisory and secondary marketing software firm, announced that it has officially launched Trade Auction Manager(TM) (TAM) to enable more efficient bidding of TBA mortgage-backed securities used by lenders to hedge their open mortgage pipelines. The browser-based software module is accessible via MCTlive!, the company's award-winning comprehensive capital markets platform.
eNewsChannels NEWS: -- LBA Ware(TM), provider of the leading automated incentive compensation and sales performance management platform for mortgage lenders, announced today that FirstBank Mortgage has optimized the execution of its incentive compensation with CompenSafe(TM). By replacing spreadsheets with CompenSafe, FirstBank Mortgage has reduced the time it takes to calculate loan compensation by 75 percent
eNewsChannels NEWS: -- Simplifile, a leading provider of real estate document collaboration and recording technologies for lenders, settlement agents and counties, today announced that 38 additional recording jurisdictions located in 12 states throughout the Mid-Atlantic, Northeast and Southeast U.S. have joined Simplifile's e-recording network.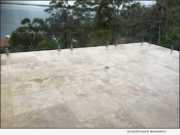 eNewsChannels NEWS: -- While preventative maintenance to address problems such as potential leaky balcony repairs or leaky shower repair might not top everyone's to-do list, there are several reasons why it should. Remedial Membranes highlights a case study published by HIA insurance of a simple leaky shower that could have been repaired for $149, ended up costing $240,000AUD because of the massive impact water damage can have on building materials over time.
eNewsChannels NEWS: -- In December 2018, After, Inc. launched its "Millennials and Extended Service Plans" study, to investigate the attitudes and behavior of Millennials regarding manufacturers' product warranties and Extended Service Plans (ESPs).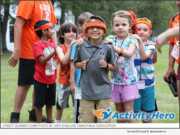 eNewsChannels NEWS: -- or the first time, families who struggle to make ends meet can apply for multiple summer camp scholarships with ActivityHero's simple online registration. Over 1,000 scholarships are available at 50 summer camps for as little as $20.
eNewsChannels NEWS: -- San Jose Sharks Head Coach Peter DeBoer will headline the 2019 TeamSnap Hockey Coaches Conference taking place July 18-20 at Ryerson University in Toronto. The eighth annual hockey conference features more than 50 professional presenters and is expected to be one of the largest gatherings of hockey coaches ever assembled.
eNewsChannels NEWS: -- N.C.-based rock band, Killakoi, opened the inaugural Epicenter Festival. On May 9, 2019 Killakoi took the stage in the Epicenter Village for the early arriving festival campers. The festival was estimated to have an estimated 10,000 campers.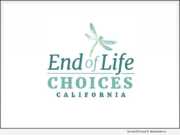 eNewsChannels NEWS: -- End of Life Choices California announced today the official launch of its newly established non-profit organization dedicated to providing factual information and personal support regarding California's End of Life Option Act (EOLOA) and all other legal end-of-life options to the medical community and to the public.