Business News including New Offices and Management Changes
eNewsChannels NEWS: -- Bonsi Inc, a premier manufacturer and retailer of superior small appliances, introduces a new generation of cordless blenders that gives you the power of a traditional blender on the go. Bonsi Blend launch's on Indiegogo on the 26th of January. Bonsi Blend connects directly to RTIC®, Yeti®, and Hydro Flask® bottles. A 25-Volt power pack providing 750-watts of peak power and up to 30 blends per charge.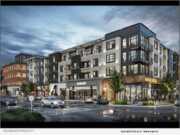 eNewsChannels NEWS: -- After a year in the works, downtown Florence could face a new economic boom thanks to The Mandolin, a thriving residential, retail, and office development project Bobo Family Group has proposed for the heart of the city.
eNewsChannels NEWS: -- Ophthalmology practice Drs. Campbell, Cunningham, Taylor & Haun celebrates a special seven and a half year anniversary to commemorate the addition of Retina Specialist Matthew Cole, M.D., to the team of Knoxville eye doctors.
eNewsChannels NEWS: -- Hundreds of core SKA merchant brands in Nanyue Region of Alibaba International Station all unveiled. HOSEN TWO EIGHT Ceramics is honored to be one of them, let everyone know HOSEN, this ceramic brand.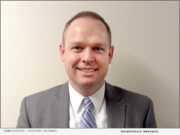 eNewsChannels NEWS: -- SimpleNexus, developer of the leading homeownership platform for loan officers, borrowers, real estate agents and settlement agents, today announced it has hired Richard Jackman to its executive team as vice president of marketing.
eNewsChannels NEWS: -- Despite the challenging business environment of 2020, the team at Chelle Trucking & Logistics hit every benchmark they set for growth. This month, the company announced that they are expanding their marketing team with new Social Media and Engagement specialists to improve their online presence and achieve even higher growth in 2021. This brings the total marketing team to five.
eNewsChannels NEWS: -- As musicians around the world await the imminent release of Ableton Live's latest version, Live 11, Brooklyn-based music education platform Soundfly today launches one of the first and most comprehensive online courses on making music with Ableton Live, exploring the cutting-edge features that will be available in the upcoming Live update.
eNewsChannels NEWS: -- Phacil, LLC, a wholly-owned subsidiary of By Light Professional IT Services LLC, has been awarded a bridge contract for a six-month base period with two, three-month option periods with a total value of $38.2M by the Defense Information Systems Agency (DISA) for the Defense Information Systems Network (DISN) Secure Systems Engineering and Evolution Support project via the Encore III Full and Open (F&O) contract.
eNewsChannels NEWS: -- SimpleShowing, an online real estate startup disrupting the traditional real estate brokerage by changing the way buyers and sellers use real estate services, is pleased to announce its partnership with Expetitle, a Wynwood-based technology-driven startup, to bring a fully digital-first closing solution to reality.
eNewsChannels NEWS: -- HC Publishing today announced that "The New American State" (ISBN: 978-1735716008), a book written by political scientist Dimitar Avramov that explains the changes in American politics and the Western form of government, has been made available to Amazon Kindle Unlimited subscribers.