Business News including New Offices and Management Changes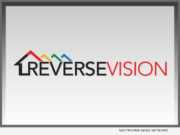 eNewsChannels NEWS: -- ReverseVision, Inc., the leading provider of technology and training for the Home Equity Conversion Mortgage (HECM) industry, today announced that legal analyst and cable news mainstay Bob "The Property Man" Massi will address attendees of RV UserCon 2018 in a session focused on the HECM for Purchase loan program.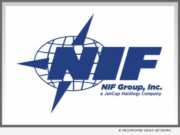 eNewsChannels NEWS: -- NIF Group, Inc., a leading wholesale broker, program administrator and managing general agency and their parent company, JenCap Holdings LLC announces that they have agreed to acquire privately held Agency Intermediaries, Inc. and A.I.I. Insurance Brokerage of Mass., Inc. (A.I.I.). Both affiliated entities serve as MGA/contract binding authorities and wholesale insurance brokerages, respectively located in Guilford, Connecticut and East Douglas, Massachusetts.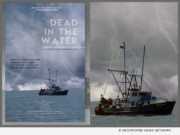 eNewsChannels NEWS: -- A documentary film dealing with the devastating impacts of federal regulations on the lives of New England ground fishermen, "Dead in the Water," produced and directed by Rockport native and professional filmmaker David Wittkower, will be screened for the first time in public in Rockport, Massachusetts on Nov. 18.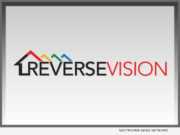 eNewsChannels NEWS: -- ReverseVision, the leading provider of technology and training for the Home Equity Conversion Mortgage (HECM) industry, today announced that STRATMOR Group Senior Partner Jim Cameron will be the Day 1 Special Session guest speaker for its third annual user conference. The ReverseVision UserCon 2018 will be held February 6-8, 2018, at the Kona Kai Resort and Spa on San Diego's Shelter Island.
eNewsChannels NEWS: -- Homebuyer Advisors, LLC announced today that new construction, Marine by the Sea, townhomes located at 3232 Marine Drive, Pompano Beach, Florida 33062 and 3230 Marine Drive Pompano Beach, Florida are move-in ready townhomes and available for occupancy. Marine by the Sea townhomes are elegantly custom designed 3-bedroom and 2.5 townhomes with 1-car garages.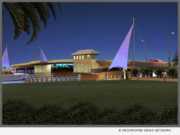 eNewsChannels NEWS: -- Currie Sowards Aguila Architects is proud to announce they will be designing yet another South Florida bridge. The City of Pompano Beach has tapped the Delray Beach firm to transform the Atlantic Boulevard Bridge. The architects received international acclaim for their design of the nearby Pompano Beach Pier Parking Garage. The new bridge will echo this structure's style.
eNewsChannels NEWS: -- Mid America Mortgage, Inc. announced it has signed a letter of intent to purchase the assets of Oklahoma City-based American Southwest Mortgage Corp. and an affiliated firm, American Southwest Mortgage Funding Corp. As part of the agreement, Mid America will incorporate American Southwest's operations into Mid America's mortgage platform and secure an interest in their respective pipelines and select assets. Further, Mid America will also offer employment to loan production staff members from each organization.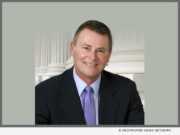 eNewsChannels NEWS: -- Attorney Brian O. Sutter of Southwest Florida-based All Injuries Law Firm, has been named a 2017 Silver "Client Champion." Attorneys who have been recognized as a Client Champion, are chosen for maintaining the highest degree of client satisfaction.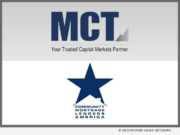 eNewsChannels NEWS: -- Mortgage Capital Trading, Inc. (MCT), a leading mortgage hedge advisory and secondary marketing software firm, announced that it will be holding a complimentary educational webinar discussing many important changes to the Financial Industry Regulatory Authority (FINRA) Mark to Market Rule. The webinar, hosted by the Community Mortgage Lenders of America (CMLA), will guide lenders through all of the mandated rule changes in advance of the required implementation date of June 25, 2018.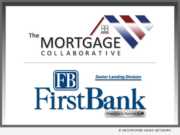 eNewsChannels NEWS: -- The Mortgage Collaborative, the nation's only independent mortgage cooperative, announced a new partnership with reverse mortgage lender FirstBank Mortgage. The new relationship with FirstBank Mortgage's Senior Lending Division, adds the first lender specializing in reverse mortgage lending to The Mortgage Collaborative's preferred partner network. FB Financial Corporation (NYSE:FBK) is the holding company for FirstBank.