Business News including New Offices and Management Changes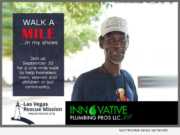 eNewsChannels NEWS: -- Most people know when they are going to get their next meal or where they are going to lay their head to sleep. That is not the case for over 9,000 homeless men, women and children in the community, says Innovative Plumbing Pros LLC who is partnering with the Las Vegas Rescue Mission and sponsoring the 6th Annual Walk a Mile in My Shoes event.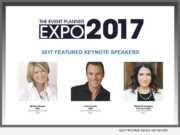 eNewsChannels NEWS: -- It's setting up to be their best event yet. The Event Planner Expo, hosted by EMRG Media, has already developed a reputation for being a premier events and hospitality tradeshow, but this year, they're taking it to another level. On October 4, 2017, keynote speaker, Martha Stewart, will talk about her road to success. The Expo is scheduled to take place at the Metropolitan Pavilion, 125 West 18th Street from 2 to 8 p.m.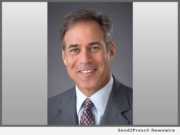 eNewsChannels NEWS: -- ATTORNEY AND PRACTICE Magazine has awarded David Shapiro Esq., with a Top 10 Plaintiff's Attorney Designation. David Shapiro Esq., founding partner of the Sarasota based personal injury law firm Shapiro Goldman Babboni Fernandez & Walsh, has been awarded a Top 10 Plaintiff's Attorney Designation by the popular legal industry and legal news website Attorney and Practice Magazine.
eNewsChannels NEWS: -- The Mortgage Collaborative (TMC), the nation's only independent mortgage cooperative, announced a new preferred partnership with national correspondent investor and mortgage loan servicer, First Community Mortgage (FCM). The new relationship with FCM adds another best-in-class national correspondent investor to their preferred partner network.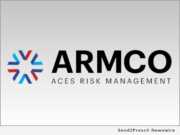 eNewsChannels NEWS: -- ACES Risk Management (ARMCO), the leading provider of financial quality control and compliance software, today announced the release of ACES Automated Document Manager. ADM can parse hundreds of PDF files, identify each document in the file, and categorize them by document type or name.
eNewsChannels NEWS: -- Sokal Media Group has signed as agency for record for Toyota of Dartmouth. Toyota of Dartmouth is a full-service automobile dealership that boasts of 25+ years of excellent service and sales. Located in North Dartmouth, Mass., they offer buying and leasing options, all available through their online inventory or browsing through their pristine showroom.
eNewsChannels NEWS: -- This past Wednesday evening, a crowd gathered at a reception at Cocoon Homecare in Jamaica to show their support for Council Member Donovan Richards. Also notably present was Community Board 12 Chairwoman Adrienne Adams who just clinched the democratic primary for the District 28 City Council seat and is well positioned to win the seat in the general election in November.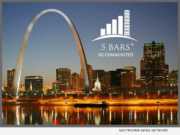 eNewsChannels NEWS: -- 5 Bars Communities, a dba of XG Communities, a premier provider of wireless master plans, asset management, marketing agreements and engineering services for cities and municipalities across the United States, announced an agreement to develop a wireless master plan and manage small cell wireless infrastructure for the City of St. Louis, Missouri.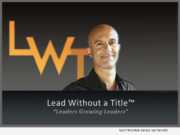 eNewsChannels NEWS: -- Lead Without A Title (LWT) offers more than just a training program or leadership class, it offers a method to achieve breakthroughs. LWT America is pleased to announce a four-day event, which will take place on October 2-5, 2017, in Jersey City at WorkSocial's premier training room. LWT is inviting business executives and members of senior leadership teams to a fun and interactive four-day workshop. It will be led by LWT Master Facilitator Danette Fenton-Menzies and Facilitator Shantanu Mohan.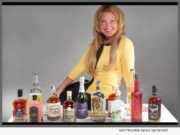 eNewsChannels NEWS: -- Paula Dezzutti will be attending the RICE Awards in Atlanta Georgia on September 23, 2017 at City Hall in Atlanta Georgia. Dezzutti has been nominated Business of the year. The business men and woman that have been nominated by the people, are a remarkable slate of nominees that are exemplary in their continued dedication and commitment not only for innovative and successful businesses but recognized locally for the good they do in the community.