Business News including New Offices and Management Changes
eNewsChannels NEWS: -- TeamSnap, the household name in integrated sports management, officially kicks off the 2018 registration season this month following a record year of overwhelming growth across all of its business units. Additional highlights for TeamSnap in 2017 include raising $25 million in financing led by the Foundry Group in January.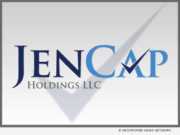 eNewsChannels NEWS: -- JenCap Holdings LLC (JCH), a specialty insurance business, announced today that it has agreed to acquire privately-held Genesee General, a managing general agency, program administrator and wholesale insurance broker based in Alpharetta, Georgia. The transaction is expected to close in January 2018. Financial terms were not disclosed.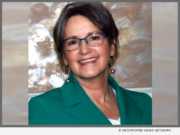 eNewsChannels NEWS: -- Leading mortgage industry management consulting firm Austin, Texas-based Transformational Mortgage Solutions (TMS) today announced that it has named Beth Ozenghar its new president and COO. Ozenghar, whose mortgage career spans three decades, had been in the role of senior executive advisor with TMS since 2016. TMS Founder David Lykken will retain the title of founder and chief transformation officer, focusing on spearheading the firm's management consulting engagements.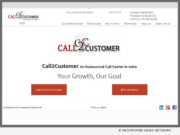 eNewsChannels NEWS: -- One of India's most promising outsource call centers, Call2Customers (C2C), launches new website to expand its customer base and engagement. 'Changes are the law of nature and results in improvement and betterment of any entity. So we are happy to welcome you to the new look of the website showing Call2Customers' prospective and perspective to work as a call center partner with global companies,' says Raj Kanojia of C2C.
eNewsChannels NEWS: -- XG Communities LLC and the City of Beaumont, Calif. announced that approximately 2,000 street light poles are available to wireless carriers and technology companies for small cell deployment. The street light poles are available on XG Communities' Site SeleX Platform.
eNewsChannels NEWS: -- XG Communities, a premier provider of accelerated, organized and predictable wireless deployment for cities and municipalities across the U.S., today announced initial success in solving the small cell inventory and speed-to-deployment problems facing connectivity providers. Contrary to macro tower ownership models, XG Communities serves as the facilitator in the process for both cities and carriers, reducing variability and increasing the speed.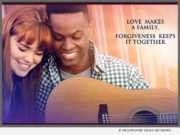 eNewsChannels NEWS: -- Urbanstylz Entertainment today announced that 'Resolution Song' will be released nationwide. The film's underlying faith, family, and racial components will resonate with all communities. Directed by award-winning Film Director, Antonio James ('Trey,' 2013), "Resolution Song" was acquired by Sony Pictures affiliate, Smith Global Media, in 2016 and will be released via Sony Pictures Home Entertainment division February 6, 2018.
eNewsChannels NEWS: -- Mortgage Capital Trading, Inc. (MCT), a leading mortgage hedge advisory and secondary marketing software firm, announced that Ian Miller has joined the company as Chief Marketing Officer (CMO). In this newly created position, he is responsible for ensuring that MCT's marketing strategy effectively supports the company's business plan and helps drive growth.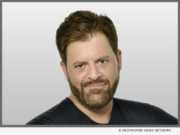 eNewsChannels NEWS: -- Multi-Industry Branding Strategist and Keynote Speaker Loren Weisman announces that he will be appearing in early 2018 on The Roberts and Lowe CEO Entrepreneur Cruise, Bob Harrison's Hawaii Increase Event, Natasha Senkovich's Intuition to Raise your income Global Summit and The Business Excellence Summit hosted by Kay Sanders. Weisman will also be appearing at a series of private engagements ranging from Atlanta to Miami in the first quarter of 2018.
eNewsChannels NEWS: -- Cloudvirga Inc., developer of intelligent mortgage point-of-sale (POS) platforms, has appointed Sean McEvoy as its chief customer officer. As a member of the senior leadership team, McEvoy will be responsible for the firm's customer leadership, implementation and support functions. He has an extensive background in building world-class customer success organizations at FileNET, IBM, Quest and Dell. He will report to Cloudvirga CEO Michael Schreck.