Business News including New Offices and Management Changes
eNewsChannels NEWS: -- LBA Ware, a leading provider of incentive compensation management (ICM) and business intelligence (BI) software solutions for the mortgage industry, announced it has ranked number 2,173 on Inc. magazine's annual Inc. 5000 list, a ranking of the nation's fastest growing companies.
eNewsChannels NEWS: -- Podfest MultiMedia Expo, one of the longest running and tightest-knit communities of podcasters announces that the Podfest Global Summit is presently on a great track for its attempt of the GUINNESS WORLD RECORDS title for the largest attendance for a virtual podcasting conference in one week.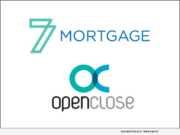 eNewsChannels NEWS: -- 7 Mortgage, a credit union service organization (CUSO), announced that it went live with OpenClose's end-to-end loan origination system (LOS) allowing its partner credit unions to leverage the mortgage industry's leading technology. The OpenClose solution allows 7's CUSO members to efficiently and effectively complete mortgage loans - from start to finish - via a centralized platform rated #1 by multiple independent studies.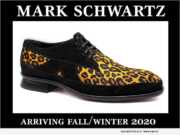 eNewsChannels NEWS: -- Throughout Mark Schwartz's 35-year career as a successful women's shoe designer, he has always secretly wanted to design and make handmade men's shoes. Now, he's done it and his new men's shoes collection will be available this fall/winter.
eNewsChannels NEWS: -- Talentnook, a California based ed-tech start-up, is offering parents and students affordable online homeschooling school curriculum supplement programs that can be started anytime from any location.
eNewsChannels NEWS: -- When the pandemic hit, certified lifestyle coach Marci Kenon was knee deep in serving her Harlem community, specifically targeting the marginalized and underserved sectors. As the founder of Preventive Lifestyle Assistance Network (PLAN), her agency, launched last year, focuses exclusively on providing the National Diabetes Prevention Program (NDPP).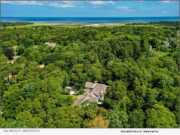 eNewsChannels NEWS: -- Cape Living Now with Beach Road Properties is proud to announce this peaceful Cape Cod retreat in the center of BREWSTER, Massachusetts. Close to Cape Cod Bay Beaches, Kettle Ponds and all the beauty, shopping and dining of BREWSTER. Offered at $1.5 million, this exceptional property is being marketed by Guy Tunnicliffe, Broker/Real Estate Sales of Beach Road Properties in ORLEANS, Massachusetts.
eNewsChannels NEWS: -- While many people enjoy traveling or relaxing during the summer months, the Spodak Dental Group team encourages those who wish to improve their smile and their confidence to do exactly that. The summer months are a great time to invest in one's smile, and in an effort to help community members achieve their smile goals.
eNewsChannels NEWS: -- iBeesoft, a professional software developer has announced a big update of iBeesoft iPhone Data Recovery to 2.2.0, adding many great features, making it a comprehensive tool to recover all kinds of files lost on iPhone.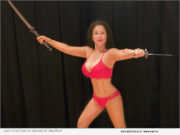 eNewsChannels NEWS: -- Judy Stetson, widow, teacher, bodybuilder, and contestant for Ms. Health and Fitness 2020 suits up in a bikini to ride the wave of pandemic changes throughout the Fall school season. The teacher battled memories of 911 emergency calls and widespread stress syndrome from the COVID crisis that took the life of her adult former student.