Business News including New Offices and Management Changes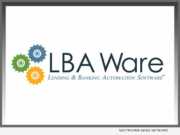 eNewsChannels NEWS: -- LBA Ware, a leading provider of automated compensation software and systems integration solutions for mortgage lending and retail banking, announced that Melville, New York-based US Mortgage Corporation (US Mortgage) has implemented CompenSafe to automatically calculate commissions for its loan originators and operations staff located in 24 branches across the United States.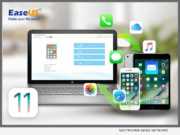 eNewsChannels NEWS: -- EaseUS has just announced the new release of MobiMover 2.0, the completely free iOS data transfer software compatible with the coming iPhone 8 with iOS 11. The 2.0 version of the data transfer software can be used to transfer photos, videos, audios, contacts, notes, messages, calendars, voice mails and Safari bookmarks and history in 3 easy steps.
eNewsChannels NEWS: -- Springer Realty Group is an up-and-coming independent brokerage that serves clients throughout Pennsylvania. This year alone, they have grown by nearly 50-percent, and they recently opened their fourth office in Blue Bell. Top Chester County PA Realtor Don Dowd is one of the agents that has joined SRG during the past year.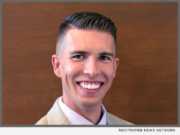 eNewsChannels NEWS: -- TRK Connection, a leading provider of mortgage quality control and origination management solutions, announced it has promoted Colton Hansen to vice president of business development. In this new role, Hansen will be responsible for leading and executing company objectives for sales and marketing campaigns, implementing new technologies, and analyzing new opportunities.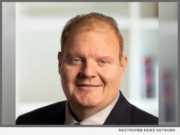 eNewsChannels NEWS: -- Pendo, a nationwide appraisal management company (AMC), announced that John Whitlow, the company's vice president of operations and technology, has been named to the second annual HousingWire Insiders list.
eNewsChannels NEWS: -- In the aftermath of Hurricane Harvey and as Hurricane Irma bears down on the Caribbean and Florida, TravelInsurance.com has seen a significant rise in traffic to the site, as travelers seek out ways to protect their investments. With the 2017 Atlantic Hurricane Season only half-way through, the threat of future storms wreaking havoc on travel plans remains high. TravelInsurance.com offers essential tips for travelers affected by the current storms and for those planning trips through the end of the Atlantic Hurricane Season.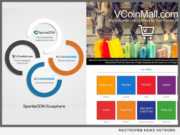 eNewsChannels NEWS: -- Sparkle Coin, Inc. today introduced its eponymous cryptocurrency, the first of its kind backed by diamonds, as the initial step toward the company's goal of creating more efficient global economic growth to promote societal advancement by developing a platform that brings cryptocurrencies into the mainstream business and consumer markets. SparkleCOIN is a hybrid cryptocurrency possessing the best qualities of both PoW (Proof of Work) and PoS (Proof of Stake).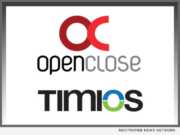 eNewsChannels NEWS: -- OpenClose, a multi-channel loan origination system (LOS) and mortgage software solutions provider, announced that it integrated with Timios, Inc., a national provider of title and settlement services to banks, financial institutions and mortgage lenders. The integration allows users to efficiently draw all title and settlement fees directly from within OpenClose's LenderAssist(TM) LOS, eliminating data entry, saving time and ensuring fees are fully accurate and TRID compliant.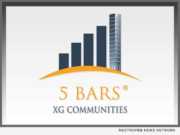 eNewsChannels NEWS: -- 5 Bars Communities, a dba of XG Communities LLC, a premier provider of wireless master plans, asset marketing and engineering services for cities and municipalities across the United States, announced an agreement to market and manage wireless coverage solutions for the City of Merced, the City of Tulare and the City of Ripon.
eNewsChannels NEWS: -- Mid America Mortgage, Inc. (Mid America) announced today that Spectrum Mortgage Holdings has signed on as an eWarehouse line provider for Mid America's eCorrespondent division. Through this partnership, Spectrum will offer lower net worth requirements. on warehouse lines and purchase eNotes from qualified emerging mortgage bankers approved as Mid America eCorrespondent sellers.