Business News including New Offices and Management Changes
eNewsChannels NEWS: -- Stack Sports, the largest and fastest-growing provider of sports technology, continues its momentum in Soccer with a 5-year partnership extension with long-term partner Georgia Soccer.
eNewsChannels NEWS: -- EyeCare Optical, a local eye care provider in East Tennessee, can now add the title of "designer" to its list of specialties thanks to the unveiling of a new line of designer eyeglass frames under the brand Optique 865.
eNewsChannels NEWS: -- Last year, Chelsea Groton Bank and its Foundation provided more than $1 Million to non-profit organizations in our communities. The Foundation recently approved $405,820 in grants to 68 non-profit organizations from Connecticut and Rhode Island, which put the full year's giving total above the $1 Million mark for the first time ever.
eNewsChannels NEWS: -- The Academy for Hospitality Arts (AHA) has launched COVID-19 safety training courses to help hospitality workers prepare for re-openings. Foodservice professionals can now ensure hotels and restaurants reopen and remain open safely. Even while vaccine distribution is underway, COVID-19 remains an issue for dining establishments.
eNewsChannels NEWS: -- Housing Finance Strategies President Faith Schwartz today announced that the firm will host a 100% virtual housing summit on September 20-21, 2021.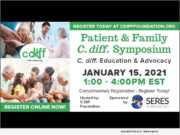 eNewsChannels NEWS: -- The C Diff Foundation will host a free, live-online, and interactive symposium on Friday, Jan. 15 from 1 to 4 p.m. EST. Sponsored by Seres Therapeutics, the event is designed for patients who are being treated for a C. diff. infection in addition to those who are recovering or who have experienced recurrences. The patients, family members and caregivers will all benefit from the information and up-to-date data presented.
eNewsChannels NEWS: -- Chelle Trucking & Logistics, an innovative freight delivery firm out of Atlanta, Georgia, is entering 2021 at a sprint. In today's exciting news, the company announced an expansion into the Western United States and a new purchase order that will increase its trucking fleet by 30 percent at the end of the month.
eNewsChannels NEWS: -- Klingenstein Fields Advisors (KF Advisors), a leading wealth management firm with approximately $4 billion in assets under management as of 12/31/2020, is pleased to announce that Shomari Gilyard, CFP®, Director, Wealth Planning, has been made a partner of the firm.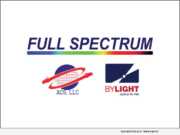 eNewsChannels NEWS: -- Full Spectrum Operations, LLC, (FSO), an SBA-approved, Mentor-Protégé Joint Venture (JV) between American Communications Solutions LLC (ACS), and By Light Professional IT Services LLC (By Light), has been awarded a contract for Eastern Western Operational Communications Services (EWOCS).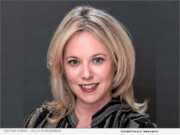 eNewsChannels NEWS: -- The Pap Corps' Board of Directors is proud to announce that Sally Berenzweig, M.A., M.Ed, has been appointed the new CEO of the 68-year old South Florida nonprofit which raises funds for cancer research at Sylvester Comprehensive Cancer Center.