Business News including New Offices and Management Changes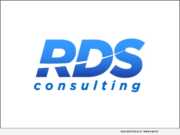 eNewsChannels NEWS: -- Rapid Deployment Solutions (RDS) - a leading Content & Records Management solutions company - is excited to announce that it has been selected by one of the largest North American distillers and alcohol distributors to improve their Accounts Payable process, AP audit support, Customer Service support, and to increase responsiveness to the U.S. Federal Alcohol Tax & Trade Bureau (TTB) Audits.
eNewsChannels NEWS: -- Because a video borescope is a crucial inspection tool for many industries, the COVID-19 virus has not stopped business for ViewTech Borescopes. While most of ViewTech's staff is working remotely from home, there is an essential employee that is onsite to continue shipping and receiving the VJ-3 mechanical articulating video borescope at their northern Michigan headquarters.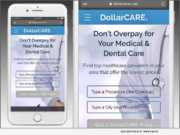 eNewsChannels NEWS: -- The DollarCARE platform from Dollar Care, Inc. enables individuals with no health insurance or high deductible plans to search and find providers near them that offer the lowest prices on medical and dental procedures, treatments and services.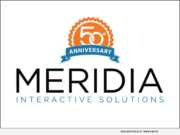 eNewsChannels NEWS: -- Today, Meridia Interactive Solutions announced immediate availability of TownVOTE 3.0 - a proprietary electronic voting system, which allows towns, municipalities, associations, fraternal organizations, and various other government bodies to conduct safe and efficient voting in their meetings.
eNewsChannels NEWS: -- HuggyBox has helped thousands of friends and families stay connected since its inception in 2017. The product was invented by now fourteen-year-old Elena Barrett who runs the company. HuggyBox allows you to send a perforated tear off heart symbolizing a hug along with a heartfelt message to the intended recipient.
eNewsChannels NEWS: -- DAPA Products, a window and door components manufacturer, shares reasons to upgrade supplies with virgin raw materials. DAPA realized early in their manufacturing establishment that many suppliers received less than quality products. DAPA wanted to change the industry.
eNewsChannels NEWS: -- Garage Door Repair Solutions Chicago, a specialist in the garage and its door repair, installation, and maintenance, launched a garage door opener service for customers in the Chicago area. The garage door opener service will deal with one of the most important parts of the garage door.
eNewsChannels NEWS: -- As everywhere else in this country, Aeroscape and its customers are impacted by the devastating COVID-19 outbreak. Voluntary stay-at-home decrees and temporary lockdowns for non-essential businesses and workers will most likely be part of the business landscape for several months to come. But, according to the National Association of Landscape Professionals, landscape services are deemed as essential businesses during this time of crisis.
eNewsChannels NEWS: -- Fear not, we're going to get through this. Every time society has been tested, we've risen to the challenge, says Jordan Etem, founder of Jordan Etem Networks. We've experienced some major setbacks from unforeseen forces before. Coronavirus is a test on the healthcare system, locally, regionally, and nationally. It also is a test on responsiveness and response systems.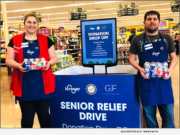 eNewsChannels NEWS: -- The Kroger Company (NYSE: KR) along with Mattress Mack of Gallery Furniture and Mayor Turner announced their partnership to feed over 10,000 seniors in need. "There is an extremely large number of housebound seniors in our community who don't have access to the food and supplies they need," said Joe Kelley, President of Kroger Houston.