Business News including New Offices and Management Changes
eNewsChannels NEWS: -- In the midst of a thriving writing career, Daralyse Lyons, author of over 20 books, has just embarked on a new journey. On "The Transformational Storyteller" podcast, Daralyse takes the listener into the lives and minds of real people whose stories have the power to captivate and motivate.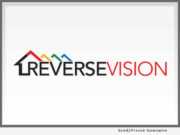 eNewsChannels NEWS: -- ReverseVision, the leading provider of technology and training for the Home Equity Conversion Mortgage (HECM) and senior lending industry, today announced the release of the Comparison Calculator within RV Sales Accelerator (RVSA).
eNewsChannels NEWS: -- Warrington Shaw analysts say U.S. farmers will miss out on more earning potential as China hits back at Trump's punitive import tariffs. U.S. farmers have stood firmly behind Trump and his efforts to broker a better trade deal with China.
eNewsChannels NEWS: -- The American Council of Engineering Companies (ACEC) Business Insurance Trust (BIT) and Greyling/EPIC Insurance Brokers & Consultants announced today that Paul Boyce, P.E., PG, has been appointed a Trustee for the ACEC Business Insurance Trust.
eNewsChannels NEWS: -- Adventure Out, California's leader in outdoor adventure, is now holding Stand Up Paddleboard clinics and tours at Mission Bay & Mission Creek Park in San Francisco. These programs will bring Adventure Out's professional and quality programming to the heart of San Francisco. On and off-board instruction will ensure that all participants are hitting the water safely and responsibly.
eNewsChannels NEWS: -- Nayah Solutions, Inc., an educational training company, announces the launch of Nayah STEAM for Kids, a free calendar that lists science, technology, engineering, art, and mathematics (STEAM) events in the San Francisco Bay area.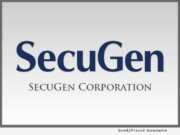 eNewsChannels NEWS: -- SecuGen is pleased to announce the release of the SecuGen SDK Plugin for Microsoft Remote Desktop. The new plugin allows users of Microsoft Remote Desktop Services to scan their fingerprint with a SecuGen reader connected to their local device and use that fingerprint to remotely authenticate to a SecuGen biometric application delivered over a secure Remote Desktop session.
eNewsChannels NEWS: -- In an effort to combat the opioid epidemic, which just seems to be getting worse, the Florida legislature took proactive steps in fighting this deadly problem during this year's 2019 legislative session, The Florida Society for Doctors of Oriental Medicine announced today.
eNewsChannels NEWS: -- LBA Ware(TM), provider of the leading automated incentive compensation and sales performance management platform for mortgage lenders, has been selected for the 2019 Best of Macon Award in the Software Company category by the Macon Award Program. As a five-time winner of the Best of Macon Award, LBA Ware was also inducted into the 2019 Macon Business Hall of Fame.
eNewsChannels NEWS: -- "Stolen" (ISBN: 978-1733900812) by Caroline Klug is released in print today. It's the first in a planned series of fiction thrillers centering on controversial topics like drugs, sex trafficking, adultery, suicide, and other all too common mainstream struggles. These thrillers are sure to engage readers from beginning to end, but readers looking more closely will discover underlying allegories designed to inspire and encourage people in their personal lives.