Business News including New Offices and Management Changes
eNewsChannels NEWS: -- Choyce Peterson, Inc., a full service commercial real estate brokerage firm with a specialization in tenant representation, announced the release of its 24th semi-annual Lower Fairfield County Office Space Availability Poster.
eNewsChannels NEWS: -- Maltz Auctions, a premier full-service auction company serving the Continental United States and Caribbean, has announced it will auction 1835 shares of capital stock of 45 East 66th Owners Corp. and appurtenant to 45 East 66th Street, PHAB, New York, New York on Wednesday, March 2, 2022, at 9:30 a.m., in person at the offices of Pryor Cashman LLP, located at 7 Times Square, New York, NY, and online via Maltz Auction's website.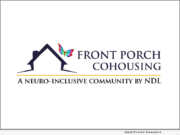 eNewsChannels NEWS: -- Front Porch Cohousing is excited to announce the launch of their new brand and the inspiration behind that change. As a cohousing community of private homes clustered around shared space, Front Porch Cohousing will intentionally design spaces to create opportunities for those with and without neuro or cognitive disabilities to build meaningful and lasting relationships.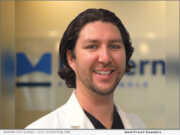 eNewsChannels NEWS: -- Modern Foot & Ankle opens its sixth clinic - and first in Pinellas County - on Friday. The Central Florida podiatric group has selected Kyle Haverstrom, DPM, as the provider for the new Largo, Florida, location.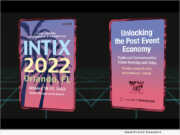 eNewsChannels NEWS: -- Weldon, Williams & Lick, Inc. (WW&L), a visionary provider of ticketing and custom security printed solutions, has partnered with Project Admission to offer digital commemorative tickets to new and existing clients. The longtime global leader in commemorative ticketing, WW&L has tapped Project Admission to help seamlessly expand their offerings into the digital realm.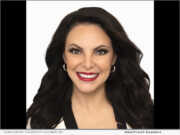 eNewsChannels NEWS: -- Earlier this month, the Business Intelligence Group named Laura Hunter, founder of LashLiner, Inc., and wholly-owned subsidiary, Tori Belle Cosmetics, as a leader and winner in the 2022 BIG Innovation Awards. This annual business awards program recognizes organizations, products, and people that are bringing new ideas to life in innovative ways.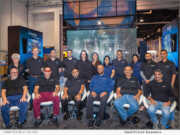 eNewsChannels NEWS: -- Domotics RE-Technologies, LLC ("Domotics") is a real estate technology company with solutions that revolutionize how home buyers and sellers interact in the digital world. Domotics was nominated for the prestigious Residential Systems 2022 Picks Awards at the CES show in Las Vegas for its industry-leading solution that promises to advance the real estate buying experience.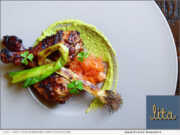 eNewsChannels NEWS: -- Ghaben Partners is excited to announce the grand opening of LITA, a celebration of cultures and flavors influenced by the melting pot of Miami, slated to open January 20, 2022. While contemporary Caribbean cuisine is often overlooked in modern fine dining, LITA will prove that these flavors are undeniably decadent.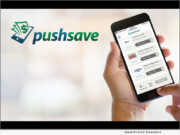 eNewsChannels NEWS: -- Washington Youth Soccer and PushSave are proud to announce their two-year partnership agreement. Over the next two years PushSave will serve as Washington Youth Soccer's managed services fundraising solution. Through this partnership, PushSave will provide Washington Youth Soccer and its member associations and clubs the opportunity to capitalize on PushSave's unique and innovative way to raise money.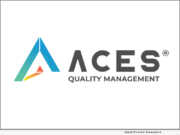 eNewsChannels NEWS: -- ACES Quality Management® (ACES), the leading provider of enterprise quality management and control software for the financial services industry, announced it processed more than 4.5 million audits through its ACES Quality Management & Control® software in 2021.