California Business News, Entertainment, and Technology News (U.S.)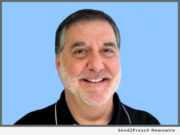 SAN FRANCISCO, Calif. -- EPIC Insurance Brokers and Consultants (EPIC), a retail property, casualty insurance brokerage and employee benefits consultant, announced today that Eric Leventhal has joined the firm's Employee Benefits Consulting Practice. He will be based in San Francisco and report to John Connell, President, Employee Benefits of California.
PITTSBURG, Calif. -- USS-POSCO Industries (UPI), a large, West Coast steel mill, has announced that it will be selling a variety of excess and disused MRO items through an upcoming onsite auction - and online auction conducted by IAAS Worldwide - on Saturday, June 11, beginning at 9 a.m. PDT. Auction Inspection will be held the day prior, Friday, June 10, 9 a.m. to 4 p.m. onsite at 900 East 3rd Street, Pittsburg, California.
PALO ALTO, Calif. -- VLP Law Group LLP is pleased to announce that Chris Laukenmann has joined the firm's Corporate Practice Group as a partner based in California. Mr. Laukenmann's practice focuses on mergers and acquisitions, securities, finance, private equity, venture capital, general corporate, restructuring and regulatory compliance across industries.
SUNLAND, Calif. -- JRL GOLF is excited to announce their open house for the JRL GOLF Junior Academy, Saturday June 4, 2016 at Angeles National Golf Club from 10:30 a .m. - 5 p.m. JRL GOLF's open house provides the opportunity for junior golfers and their parents to experience the academy, meet the instructors, learn about our teaching philosophy, and hear from guest speakers, such as Chris Zambri Head Golf Coach at USC.
SAN DIEGO, Calif. -- ReverseVision announced today that Concord Mortgage Group (Concord), a Westerville, Ohio-based full-service mortgage banker and division of NOIC, Inc. (NMLS# 121455), has chosen RV Exchange (RVX) as its reverse mortgage loan origination software (LOS). Concord offers home-equity conversion mortgages (HECM), commonly called reverse mortgages, to clients in eight states.
NEWS: (SAN DIEGO, Calif.) ReverseVision, Inc., a leading provider of software and technology for the reverse mortgage industry, today announced that Vice President of Sales and Marketing Wendy Peel is one of Mortgage Professional America (MPA) magazine's 2016 'Elite Women in Mortgage.'
NEWS: (TORRANCE, Calif.) DocMagic, Inc., the premier provider of fully-compliant loan document preparation, compliance, eSign and eDelivery solutions, announced the formal launch of its fully integrated 'eQC' solution that automates due diligence for investors and correspondent lenders.
NEWS: (SAN FRANCISCO, Calif.) EPIC Insurance Brokers and Consultants, a retail property and casualty insurance brokerage and employee benefits consulting firm, announced today that Liz Miller has joined the organization's employee benefits division as a senior communications consultant. Miller will be based in EPIC's San Francisco headquarters and report to John Gaffney, director of national benefits operations.
NEWS: (SAN DIEGO, Calif.) The Mortgage Collaborative, an independent mortgage lending cooperative, today announced the addition of 14 new lenders to their national network of originating members, according to the Collaborative's EVP of National Sales and Strategic Alliances, Rich Swerbinsky.
NEWS: (CARSON, Calif.) International Trade Education Programs (ITEP), a nonprofit focused on connecting high school students to careers, was recently honored with the 2016 Bob Kleist Leadership Award by the Los Angeles Area Chamber of Commerce. Recipients of the prestigious award demonstrate inspirational and visionary leadership in the development of world trade in Southern California.