Opinon, Op-Ed, and General Editorial News
OPINION: The inaugural International Women's Awakening Summit in December, in Baja Mexico's magical Todos Santos hosted over 90 participants at Cuatros Vientos (4 Winds) Yoga Center. Here are the most effective ways pioneering women have been restoring the yin-yang balance and enriching their families, communities, industries, and countries.
OPINION: RIO was a huge wake-up call that Global Warming has hit the Olympics. Senator Bernie Sanders said in September that global warming is accelerating and more dire than projected. After seeing that August Ties July For Hottest Month Ever (Popular Science), I asked the UN's top Ocean consultant Leonard Sonnenschein, what are the chances of swimming in the Tokyo Olympic waters in 2020, and snow at the 2018 Winter Olympics in South Korea, if our governments do not act quickly enough?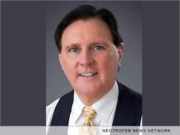 NEWS: (BRADENTON, Fla.) Despite public awareness campaigns and new laws targeting texting while driving in many states, deaths and injuries related to distracted driving have continued to rise, says Attorney Bernard Walsh. Lawmakers are struggling to come up with viable solutions that address the problems law enforcement officers are facing when attempting to enforce texting-while-driving laws.
OPINION: People are buzzing how Puerto Vallarta's Banderas Bay is a splendid turquoise, especially on sunny cloudless calm days. "This is the most turquoise I have seen in the bay in 15 years," said iconic fisherman Phil Kerr. Could it be from the unprecedented friendly luminescent blue jellyfish that came here and ate up toxins following our Azteca-Cherokee-led oceandance at Los Muertos Pier on December 12?
NEWS: (CORTE MADERA, Calif.) Dr. Don Harte, noted Marin County, Calif. chiropractic activist, is calling the latest proposed use of the diabetes drug, metformin, 'Nuts!' 'In the 2/22/16 issue of TIME magazine, in what they call the 'Longevity Issue,' I have seen THE most outrageous potential claim that Medicine has ever made,' declares Dr. Harte.
NEWS: (SPRINGFIELD, Ill.) –- Author and financial historian Michael Piontkowski, also known as "Piont," has launched a new website portal to serve as the anchor for a grass roots movement to encourage elected officials to enact better finance options for U.S. citizens.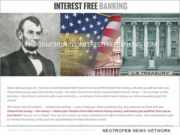 NEWS: (SPRINGFIELD, Ill.) Author Michael Piontkowski, also known as Piont, recently launched the Interest Free Banking website to get the word out on how every U.S. citizen can convert all their debt-interest money loans into zero percent, interest-free money loans. The site offers a call to action for the Abraham Lincoln Banking Act.
What if politicians in the Party of Stupid had to be labeled with the same type of warnings as household appliances? (Note to Conservatives:...
NEWS: (BRADENTON, Fla.) An article entitled 'Modern Spinal Surgery Options' by Injury Attorney Bernard F. Walsh, managing partner of Shapiro Goldman Babboni and Walsh, and Attorney Elisabeth Dewitt formerly of the Bradenton Florida office of Shapiro Goldman Babboni and Walsh, has been published by the Southern Trial Lawyers Association in JUSTLAW.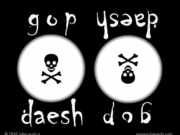 OPINION: There are terms that strike fear into the hearts of decent people. Among these terms are ISIS, ISIL, Daesh, Islamic State, and GOP. Here's how they are connected.