eNewsChannels NEWS: -- China Rescue Dogs, a leading International non-profit dog rescue based in the United States, is in the middle of an urgent dog rescue effort in China. Shanghai Animal Rescue reached out to China Rescue Dogs for help after they discovered a dog breed farm north of Harbin were selling all their dogs into the meat-trade.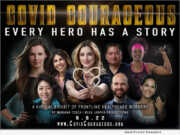 eNewsChannels NEWS: -- Producer and photographer Mariana Tosca of Blue Jasper Productions and Tosca Photography announces the launch of "Covid Courageous." This unique virtual exhibition blends photographic portraiture with interviews of frontline healthcare workers, which spotlight each individual's personal pandemic experience.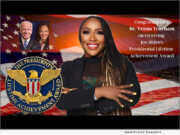 eNewsChannels NEWS: -- Honoring her remarkable leadership and service, Dr. Velma Trayham was recently awarded the Presidential Lifetime Achievement Award by President Joe Biden. The annual awards honor a select few who "exhibit outstanding character, work ethic and dedication to their communities." Dr. Trayham is the CEO of Thinkzilla Consulting.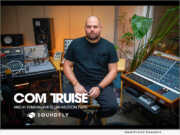 eNewsChannels NEWS: -- Online music school Soundfly has teamed up with dynamic producer Seth Haley, more popularly known as Com Truise, to release a new course on creating sci-fi-inspired electronic music. "Com Truise: Mid-Fi Synthwave Slow-Motion Funk" is available today as part of Soundfly's premium course subscription program, where students get unlimited access to a full library of creative music courses.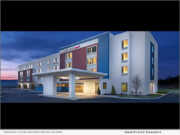 eNewsChannels NEWS: -- Marriott International announced today that the SpringHill Suites by Marriott in Willow Park, Texas is open effective April 8, 2022. The 88-suite hotel, located at 500 Shops Boulevard, and, will operate as a Marriott franchise, owned and managed by AHS Hotel Group, LLC of Arlington, Texas.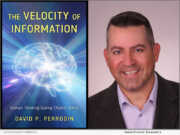 eNewsChannels NEWS: -- "The Velocity of Information - Human Thinking During Chaotic Times" (ISBN: 978-1475865455), authored by David P. Perrodin, Ph.D., and published by Rowman & Littlefield, rigorously clarifies and deepens how we think about societal human behavior and mental health during days, weeks, months, or even years of chaos. This is an invigorating scholarly work for all audiences.
eNewsChannels NEWS: -- With a welcome from Scottsdale Mayor David Ortega and President of the Black Chamber of Commerce Arizona Robin Reed, the Minority Business Accelerator Program, in collaboration with the Millionaire Mastermind Academy, kicked off on March 8, welcoming more than 40 women-owned small businesses, Thinkzilla Consulting Group announced today.
eNewsChannels NEWS: -- Stefan Parsons' 99 car, which is sponsored by Sokal, a full-service advertising agency based out of Raleigh, North Carolina, will feature a 'Ukraine Strong' paint scheme at this weekend's Xfinity race in Las Vegas, Nevada.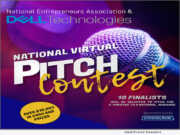 eNewsChannels NEWS: -- The National Entrepreneurs Association (NEA) will host a National Virtual Pitch Contest on Wednesday April 20, 2022 from 5 p.m. to 7 p.m. Eastern Time on Zoom. Contestants will have an opportunity to win over $10,000 in cash and prizes. The event was created to give entrepreneurs and small business owners an opportunity to receive national exposure, professional coaching, funding and other resources.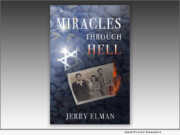 eNewsChannels NEWS: -- Very little has been written about the children of Holocaust survivors and the psychological impact passed on to them through the silence of their parents, says author Jerry Elman in his new book "Miracles Through Hell" (ISBN: 978-0578348711; Waterview Books).