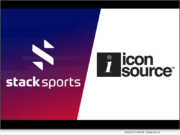 eNewsChannels NEWS: -- Stack Sports, the leading provider of sports technology, and Icon Source, a leading platform connecting athletes and brands for NIL endorsements, are excited to announce their partnership. The collaboration between the two companies will bring together their cutting-edge technology and branding solutions, allowing for a streamlined and effective approach to sports management and monetization.
eNewsChannels NEWS: -- Planet Defense LLC, in partnership with the City of Jacksonville, Arkansas, and Rokee LLC, is pleased to announce the launch of the Smart Arkansas Innovation Hub that is now being developed in Jacksonville, Arkansas. Currently, this very important, timely and advanced technology-oriented Public-Private Partnership (P3) includes the three Founding Partners named above along with numerous public and private sector sponsors.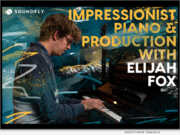 eNewsChannels NEWS: -- Today, pianist and producer Elijah Fox welcomes musicians into his exciting new course with online music education hub Soundfly. In it Elijah explores his singular approach to writing, improvising, and producing the "Impressionist" music for which he's become widely known; a style that has hypnotized fans around the world, been championed by collaborators like Yussef Dayes, Tom Misch, and Kiefer, and become the foundation for Drake & 21 Savage's hit "Major Distribution."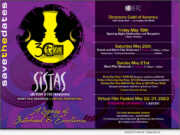 eNewsChannels NEWS: -- The Black Hollywood Education and Resource Center (BHERC) will host the 30th Anniversary of its Sistas Are Doin' It For Themselves Short Film Showcase and Virtual Film Festival. All in-person events will be held May 19-21, 2023 at the Directors Guild of America in Los Angeles, California. The Virtual Festival will be streamed via BHERC.TV from May 22-31.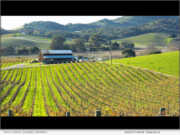 eNewsChannels NEWS: -- Earth Day 2023 brings a vibrant green to the terrain and vineyards of Domaine Carneros as the 2022-23 winter rains have provided much needed relief from the past five years of drought in California. 2023 will mark a significant advance in the winery's record of sustainability when a new solar microgrid and battery system comes online.
eNewsChannels NEWS: -- A group of HBCU Green Fund Fellows from Atlanta University Center recently dedicated their spring break embedded in an African village on the border of Senegal and Mauritania building a tree shelter, planting trees and digging a well in their ongoing efforts to help the vulnerable communities that are most impacted by the effects of climate change, but contribute the least.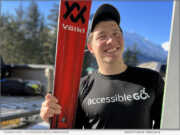 eNewsChannels NEWS: -- With three in four Americans hoping to travel this summer, the time to start planning is now. But those with disabilities often face challenges at every step of the travel-planning process and journey, resulting in fear, anxiety and frustration. Today, accessibleGO, the first hotel booking site for people with disabilities, is sharing solutions to common problems that people with disabilities face when they travel.
eNewsChannels NEWS: -- Online music learning platform Soundfly has released a brand new course with Ben Weinman, guitarist, songwriter, and founding member of The Dillinger Escape Plan, on the business of making art without compromising one's values or integrity. The Business of Uncompromising Art is a course like no other, and musicians of all types can find it today in Soundly's digital library of creative music courses.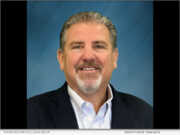 eNewsChannels NEWS: -- Alliance Group announced that Stephen Walther, Vice President of Sales & Distribution, has been elected to the FACC Board of Directors. Walther will bring with him decades of experience in the Life Insurance and Financial Services Industry, and a long track record of leading innovative and diverse teams of independent insurance agents and agencies across the country.
eNewsChannels NEWS: -- Thirteen years ago, Nina G made her debut as the first stuttering female comedian. Since then, she's challenged the status quo of how people who stutter are perceived - onstage and off. So, in an industry that lacks speech diversity, Nina G's unique voice will record both her first solo comedy album and comedy special on March 9, 2023 at the Alameda Comedy Club located in her hometown. The album is projected to come out later in the spring on the Punchline Records label with the comedy special to follow.