Entertainment Industry News and Related Business News
eNewsChannels NEWS: -- TeamSnap and The Coaches Site have confirmed an all-star lineup of NHL coaches presenting at the TeamSnap Hockey Coaches Conference taking place on July 20 and 21 in Toronto. The annual hockey conference, presented by The Coaches Site, attracts hundreds of coaches of all levels from across North America and Europe.
eNewsChannels NEWS: -- Nola Bulls, LLC steps up to the big leagues for the 12th edition of the ever-growing San Fermin in Nueva Orleans (SFNO) presented by The Advocate, a.k.a. The Running of the Bulls in New Orleans. Los Pastores of Nola Bulls took a step forward booking a major music act, so 2018 promises to be an amazing year of music, food, drinks and what lovers of New Orleans like to do: Laissez les bons temps rouler.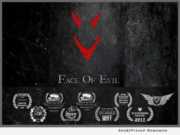 eNewsChannels NEWS: -- Awarded feature film "Face Of Evil" (F.O.E.) is being released by Gravitas Ventures and is now available on Video On Demand and DVD, right on time for your July 4th party! "This psychological thriller horror is also very entertaining and grotesque, and it's ideal for your post-barbeque chilly-afternoon movie-time," says the film's writer/director Vito Dinatolo, of V-Movie.
eNewsChannels NEWS: -- Redevelopment Management Associates (RMA) has announced that the "To NoMi is to Love Me" marketing and branding campaign for the North Miami Downtown District will be revealed during Jazz at MOCA (Museum of Contemporary Art) on Friday, June 29, 2018.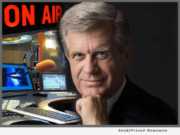 eNewsChannels NEWS: -- Lykken on Lending, the mortgage industry podcast created by mortgage lenders for mortgage lenders, is pleased to announce that its June 25 episode welcomes Shelley Leonard, EVP and Chief Product Officer for Black Knight, Inc. (NYSE:BKI).
eNewsChannels NEWS: -- Grandmother, publicist and pole dancer Makeda Smith, the creator behind the blog-turned-movement, FlyingOver50, has once again teamed with Christina Villegas and Jeff Mercer, the owners of MercVille Productions, to create a mesmerizing pole dance music video (safe for work).
eNewsChannels NEWS: -- As part of the 35th annual National Stuttering Association conference, a group of talented comedians will stand up for stuttering in "NSA Laughs!" Headlining the show is Nina G, an 8-year, stand-up comedy veteran and professional speaker. This stand-up comedy show is open to the public and is scheduled for July 5 at the Sheraton Grand Chicago.
eNewsChannels NEWS: -- Accio Motion LLC, a rising star in the production and publishing of mobile games, announced today the release of its new family friendly martial arts game: Flying Fu. Available now on the App Store and Google Play. Flying Fu features simple as well as impossible levels, with the difficulty gradually increasing as you play.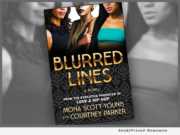 eNewsChannels NEWS: -- Mona Scott Young, Executive Producer of VH1's hit franchise "Love & Hip Hop" and CEO of Monami Entertainment, announces the launch of straight-to-consumer digital platform, Monami Direct, in conjunction with the release of her debut novel, "Blurred Lines" (ISBN: 978-1939126313). "Blurred Lines" is co-written by NY Times bestselling author and TV producer Courtney Parker.
eNewsChannels NEWS: -- Author Rex Weiner will debut "The (Original) Adventures of Ford Fairlane" (ISBN: 978-1945572807) his gritty tales featuring private eye Ford Fairlane, the music industry's "rock n roll detective," at Noir At The Bar on June 10, 2018 at 7 p.m. The event brings together crime fiction fans with crime fiction authors reading from their work at the Mandrake Bar, Los Angeles.