Entertainment Industry News and Related Business News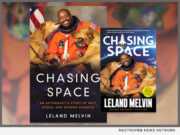 eNewsChannels NEWS: -- Retired pro football player Leland Melvin thought his road to the NFL was an incredible journey - until he climbed aboard the shuttle Atlantis and traveled to outer space. Twice. Melvin, a former wide receiver for the Detroit Lions, engineer and astronaut, shares his real-life experiences, triumphs and challenges in an inspirational memoir. The book: "CHASING SPACE: AN ASTRONAUT'S STORY OF GRIT, GRACE, AND SECOND CHANCES" (ISBN: 978-0062496720; Amistad Hardcover Original).
eNewsChannels NEWS: -- When Rayven Symone Ferrell was born, her mom had a strong vision for her. She knew her daughter was destined for great creativity and named her after Raven-Symone, her favorite character on "The Cosby Show." Twenty-one years later and mom's intuition has proven true. The young aspiring actress has already landed a career defining role, playing Sekyiwa Shakur, the baby sister of rap icon Tupac Shakur, in the soon to be released blockbuster film, "All Eyez on Me.
eNewsChannels NEWS: -- Author Mahogany Star brings the sizzle to summertime reading with a sexy sequence of new book releases. Star's new titles, "Sex Degrees of Separation" and "Summer's Heat" are sure fire temperature boosters for readers who aren't afraid of the steam.
eNewsChannels NEWS: -- Uproar Entertainment is excited to announce the release of "Black Wives Matter" by Gayla Johnson. A diverse, intelligent comedienne, Gayla Johnson entertains audiences with her stories and her characters, treating her listener to her unique view of the world we live in.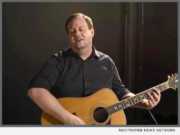 eNewsChannels NEWS: (FORT WORTH, Texas) -- 4818 Records, LLC today announced a beautiful new ballad titled "Never Let Me Go" has been released as a single and video to benefit the Susan G. Komen Foundation of Greater Fort Worth. Singer/songwriter/guitarist and Grammy Award-winning producer Gary McGrath wrote and recorded "Never Let Me Go" for "Hope," which he compiled and has just released on his independent 4818 Records label.
eNewsChannels NEWS: (LOS ANGELES, Calif.) -- Thomas Tom Oseransky, Prime Time Softball League (PTSL) board member, congratulates "Lethal Weapon #1" who beat "Pure Genius" 12 to 11 to win the Championship. It was an exciting game that went back and forth and was finally over after an eighth and extra inning.
eNewsChannels NEWS: (WASHINGTON, D.C.) -- Walter Blair's third novel obviously demonstrates that the success of his first two novels were not flukes. The literary skills presented by Blair in "Abduction" (2017, WBlair Publishing) place him in a class reserved for John Grisham, Danielle Steel, David Baldacci, Lee Child and Michael Connelly, to name a few.
eNewsChannels NEWS: -- Visual artist Bernard Hoyes has accomplished yet another career defining feat. The master craftsman was recently commissioned by a private collector to recreate the divinely celebrated winged stallion Pegasus, one of the best-known creatures in Greek mythology. The five-foot "Roots of Pegasus" bronze sculpture is currently on display until the end of June.
eNewsChannels NEWS: -- Steve Comisar is best known for being the only Hollywood actor who is also a famous fraudster. While in prison Comisar skyrocketed to social media fame by acquiring close to one million Twitter followers and over one million YouTube views.
eNewsChannels NEWS: (LOS ANGELES, Calif.) -- Palmer Productions and The Most Innocently Inappropriate Couple That Never Was Presents the new world-renowned musical, "The Final, Final Farewell Tour of Dick & Delores DelRubio," starring Alan Palmer and Andrew Orbison.