Entertainment Industry News and Related Business News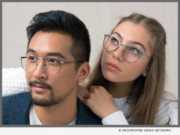 eNewsChannels NEWS: -- The fastest growing online eyewear retailer, EyeBuyDirect, has launched its new collection, Winter Whims. The collection includes 21 frames that embody the colors, textures and feeling of winter. The new Winter Whims collection is available online now. It features chocolate-brown and cinnamon-red frames that invoke the smell and tastes of the holiday season.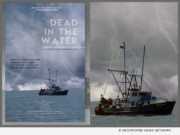 eNewsChannels NEWS: -- A documentary film dealing with the devastating impacts of federal regulations on the lives of New England ground fishermen, "Dead in the Water," produced and directed by Rockport native and professional filmmaker David Wittkower, will be screened for the first time in public in Rockport, Massachusetts on Nov. 18.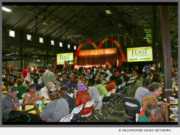 eNewsChannels NEWS: -- Emerald City Band will be performing at the 2017 Annual Feast of Sharing on Nov. 9, in the Centennial Building at Fair Park (1300 Robert B Cullum Blvd, Dallas, Texas). This free holiday meal for the less fortunate in Dallas is open to people of all ages and is served by volunteers "restaurant style."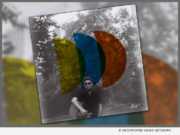 eNewsChannels NEWS: -- Pop rock artist Zepet recently announced the release of his new EP "Zepet" on November 1, 2017. The album features four distinctive tracks that will definitely stir up troubling emotions inside of listeners.
eNewsChannels NEWS: -- Uproar Entertainment is excited to announce the release of "GROWN MAN...BABY STEPS" by TY BARNETT. Recorded live at The Comedy Underground in Seattle, Wash. "GROWN MAN...BABY STEPS" is a unique opportunity to hang out with the hilarious and incredibly talented TY BARNETT.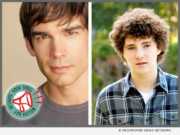 eNewsChannels NEWS: -- Geek Club Books for Autism today announced that actors Christopher Gorham and Julian Feder, lead characters in the award-winning indie film, "A Boy Called Po" joined the #Activate4Autism movement, a public awareness campaign as a part of National Bullying Prevention Month. People on the autism spectrum are often misunderstood, marginalized, undervalued and 3 times more likely to be victims of bullying.
eNewsChannels NEWS: -- Emerald City Band's New Year's Eve Party in Dallas - "ECNYE Rock the '18" - will be held at a new location this year: the Hilton Anatole, a 4-star hotel located at 2201 N. Stemmons Freeway in Dallas' Market Center and Design District, 5 minutes from Uptown and Downtown Dallas. The previous five ECNYE events took place at the Hotel InterContinental in Addison.
eNewsChannels NEWS: -- After three years of work, first time author Glenn Koenig is celebrating the publication of his first book, "A Man Wearing a Dress" (ISBN: 978-0998583303) now available from publisher Message Rain. He plans to host a book release party on Nov. 14, 2017 at the Robbins Library, 700 Mass. Ave., in Arlington center.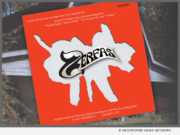 eNewsChannels NEWS: -- After more than four decades, Ozone Unlimited is releasing an extremely rare collectible album - "Zerfas" - on compact disc. And it's doing it to coincide with Halloween. Why? The original album cover design is orange and black to give a nod to the occasion, the same time of year the original album was first released in '73.
eNewsChannels NEWS: -- Halloween night just got safer! America's Real Life Urban Super Hero, DangerMan, will roam the streets trick-or-treating with the likes of Superman, Batman and Spider-Man as the new DangerMan Super Suit is now available for kids! Actor and mentor Roger I. Tinsley, the founder of the DangerMan Urban Superhero brand and CEO/President of the DangerMan Education Foundation, Inc., a non-profit 501(c)(3) organization, has released the new costume just in time for the holidays.