Entertainment Industry News and Related Business News
eNewsChannels NEWS: -- Nola Bulls, LLC and its revelers GET LUCKY for the 13th edition of New Orleans' favorite summer bash known as San Fermin in Nueva Orleans (SFNO) presented by The Advocate, aka The Running of the Bulls in New Orleans. A legendary local band reunites for a rare return to ROCK.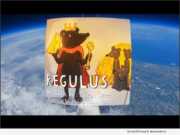 eNewsChannels NEWS: -- Space is an uncharted frontier equipped with mysteries beyond our understanding of what is or will ever be possible. Aaron Ozee, bestselling author of notable children's book, "Regulus" (ISBN: 9781387010790), has partnered with Orbit Pics to launch a printed copy of his book into space. (VIDEO)
eNewsChannels NEWS: -- With the average prices of event tickets to popular mixed martial arts events often topping hundreds of dollars, seeing such an event live is out of reach for many of the sport's most ardent fans. Tuff-N-Uff, the nation's largest and longest running amateur MMA organization, has decided to help do something about that by offering a packed roster of fights at a FREE event that will be held June 29, 2019 at the Thomas & Mack Center in Las Vegas.
eNewsChannels NEWS: -- Ask world-renowned choir director Reverend Stefanie Minatee what the core revelation of her New Jersey community choir Jubilation's 20th Anniversary Celebration is, and she will tell you in a single word: GOD. Through the guarantee of life's trials and tribulations, it's nothing but GOD that gets you to the finish line of Jubilation.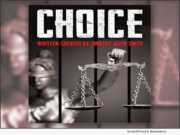 eNewsChannels NEWS: -- Twenty/20 Productions announces Timothy Allen Smith, the wordsmith behind 2016's record breaking, "Love Jones The Musical," is premiering a new stage play at The Beverly Hills Playhouse in September 2019.
eNewsChannels NEWS: -- Global eyewear retailer EyeBuyDirect is teaming up with Tan France in a campaign to let his followers style him. Fans will get to turn the tables on the style guru when they vote on which glasses look best on him. France, who is best known for his role on the Emmy-award-winning series "Queer Eye," has of late found even more followers with the release of his book "Naturally Tan."
eNewsChannels NEWS: -- For historical film documentarian and author Sufia Giza, genetic testing took her down a rabbit hole of research that has spanned 30 years, uncovering intriguing evidence that not only affects her personally, but also deeply impacts the narrative of this nation as a whole. Her new book is HeTePu Publications' "Moundbuilders of Ancient America: A Legacy Reclaimed," self-published in conjunction with the notable Black Classic Press.
eNewsChannels NEWS: -- It may be summer break but for college math professor and hip hop artist Chad Rico school is back in session! Chad plans to drop lesson plans all season long with his "12 Weeks of Summer" EP project on Gold & Gems Records by releasing a new single every week.
eNewsChannels NEWS: -- The Asia America Symphony Association (AASA) and Guild will hold their annual Bravo Awards gala recognizing the Roland Corporation, Helen Ota and Gail Gerding Mellert for their contributions to AASA and the community. Master of Ceremonies is David Ono, KABC 7 News Anchor.
eNewsChannels NEWS: -- Model, actress, and recovery coach Dona Speir announces the publication of her autobiographical memoir, "Naked Truth: The Fall and Rise of Dona Speir" (ISBN: 978-1939282422). Co-written with well-known author/journalist Chris Epting, this memoir reveals the hard truths, personal struggles, and eventual triumph over abuse, sexual exploitation, and addiction that have shaped Speir's life.