Entertainment Industry News and Related Business News
eNewsChannels NEWS: -- The Asia America Symphony Association announces a new name for their multi-talented youth orchestra to the Pacific Vision Youth Symphony (PVYS). The name change reflects the organization's grass roots (originally founded as the Japan America Symphony Orchestra) and ever-growing diversity among its members.
eNewsChannels NEWS: -- Light Hustle Publishing, the imprint helmed by New York Times bestselling author Anna David, has released its first business book: "No New Ideas: Everything You Need to Know About Starting a Successful Franchise" (ISBN: 978-1733853231), a step-by-step guide to franchising written by Certified Franchise Expert (CFE) Tim Conn.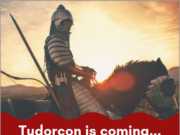 eNewsChannels NEWS: -- Tudor history lovers from around the country will congregate in Manheim, Pennsylvania for three days of feasting, lectures from leading historians, music, and entertainment in the world's first Tudorcon from October 18-20, 2019. Conceived by Heather Teysko, creator of the Renaissance English History Podcast, the event aims to build community in the Tudor world while providing education, fun, and new friendships.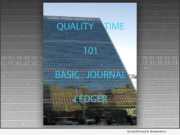 eNewsChannels NEWS: -- A new book authored by Lionell Leaf, "Quality Time 101 Basic Journal: LEDGER" (ISBN: 978-1944385958), is the companion book to "Quality Time 101 Basic Journal: Amorous Amour Coupling Innuendos" (ISBN: 978-1944385668) and is designed to inspire couples to try new things: to act on ideas and to work together to develop something great.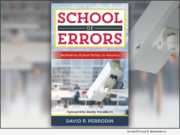 eNewsChannels NEWS: -- "School of Errors - Rethinking School Safety in America" (ISBN: 978-1475837445), authored by David P. Perrodin, Ph.D., and published by Rowman & Littlefield, is being touted as "the most honest book ever written about the $3 billion school safety industrial complex."
eNewsChannels NEWS: -- On September 21, 2019, Kief-Joshua Vineyards will be hosting the First Annual Southeast Arizona New Vintners Wine Growers Harvest Festival at their vineyard in Elgin, Arizona (located at 370 Elgin Road, Elgin, AZ 85611). Eight Arizona-based wineries and vineyards will be in attendance, pouring some of the state's newest wines available, alongside two local bands on stage, gourmet food from local eateries and a variety of retail vendors.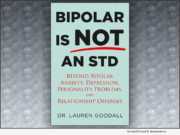 eNewsChannels NEWS: -- Dr. Lauren Goodall (PsyD), debunks stereotypes about Bipolar disorder in her new book "Bipolar is not an STD" (ISBN: 978-1543975581). Dr. Goodall designed the book around the idea that people can get better much faster, if they know how to recognize what symptoms look like. "People are trying to recognize stereotypes, instead of symptoms, and that doesn't work."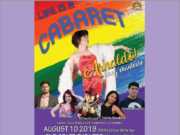 eNewsChannels NEWS: -- Summer is heating up and the Philippine American Chamber of Commerce DC (PACC-DC) is serving up a sizzling show to match with "LIFE IS A CABARET," headlined by Seattle sensation, uber talented Arnaldo! Drag Chanteuse on August 10, 2019 at the State Theatre in Falls Church, Virginia. Doors open at 6:30 p.m. and show starts at 8 p.m.
eNewsChannels NEWS: -- Renowned celebrity hairstylist Ted Gibson and Master Colorist Jason Backe are excited to have stylist Cece Nunez of Salon Sardis join the Ted Gibson Artistic Team in participating in this season's Spring/Summer 2020 New York Fashion Week.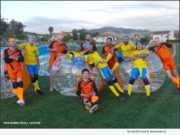 eNewsChannels NEWS: -- 5 years ago Bubbleball Inc. introduced the bubbleball to the world. Focus now turns to teaching players how to play the more challenging sport of BBA bubbleball, which combines elements of soccer, rugby, and football into one sport.