Entertainment Industry News and Related Business News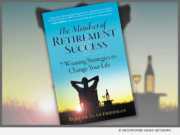 eNewsChannels NEWS: -- In his compact new book, "The Mindset of Retirement Success: 7 Winning Strategies to Change Your Life" (ISBN: 978-0999641408), Chartered Retirement Planning Counselor Rodger Alan Friedman, delivers blunt advice to anyone who has been putting off retirement planning.
eNewsChannels NEWS: -- From an initial field of thousands, some 445 girls and young women from elementary school through college and beyond, have scored points to earn a spot in the semi-finals of the 44th annual Colgate Women's Games Track and Field Series. From Georgia to Massachusetts, these gifted young competitors include some of the nation's top-ranked athletes in their events and divisions.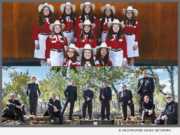 eNewsChannels NEWS: -- Imagine performing at the world-renowned Carnegie Hall in New York. That has long been the dream of members of the Top 40-selling Texas State Men & Boys Choir, who are currently celebrating their third anniversary. That anniversary will be marked by: the release of the choir's fourth record, a four-city tour, and a magical Carnegie Hall performance.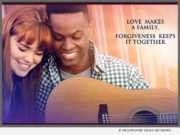 eNewsChannels NEWS: -- Urbanstylz Entertainment today announced that 'Resolution Song' will be released nationwide. The film's underlying faith, family, and racial components will resonate with all communities. Directed by award-winning Film Director, Antonio James ('Trey,' 2013), "Resolution Song" was acquired by Sony Pictures affiliate, Smith Global Media, in 2016 and will be released via Sony Pictures Home Entertainment division February 6, 2018.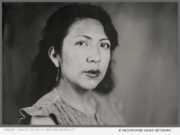 eNewsChannels NEWS: -- Bailey Contemporary Arts (BaCA) Gallery in Pompano Beach is proud to present "Portraits" - a dynamic show featuring the works of one of the country's most esteemed photographic artists, Keliy Anderson-Staley, whose work has been exhibited at the Smithsonian National Portrait Gallery and the Library of Congress. The exhibit will also include emerging Florida photographer, Stephen Gaskins.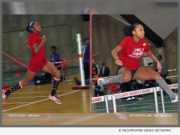 eNewsChannels NEWS: -- A number of personal best performances marked an exceptional early start to the indoor track season as East Coast athletes from Boston to Virginia competed in one of the largest opening preliminary meets of the 44th annual Colgate Women's Games.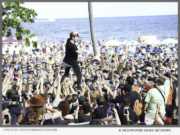 eNewsChannels NEWS: -- The Entercom Radio Miami produced Riptide Music Festival powered by Ford brought 37,000 people to Fort Lauderdale Beach to experience two-days of epic artists, amazing global cuisine and wine along with picture perfect weather that even included a supermoon! Riptide is produced by the staff of 104.3 The Shark, 102.7 The Beach, 101.5 LITE FM and 790 The Ticket - part of Entercom Communications Corp. (NYSE:ETM).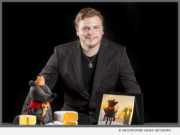 eNewsChannels NEWS: -- Bestselling children's author Aaron Ozee is interested in more than just writing great fiction, he's interested in leaving an impact on readers everywhere. For that reason, Ozee has partnered with his publisher, Lulu Press, in order to donate 100% of all proceeds from his latest bestselling children's book, "Regulus" (ISBN: 978-1387010790), for the period of December 1, 2017 to January 1, 2018.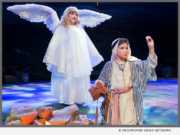 eNewsChannels NEWS: -- The Fort Worth production of The Littlest Wiseman started as a modest junior high school play about the humble birth of Jesus. Now in its 57th consecutive annual run in 2017, the play has evolved into an elaborate production that is one of Fort Worth's longest-running Christmas season entertainment events.
eNewsChannels NEWS: -- Professionals Guild announced today its New Year's Eve Party at the Hyatt Regency Santa Clara in Silicon Valley as well as one at the San Ramon Marriott Hotel. The New Year's Eve party date is Dec. 31, 2017 and hours are 8:30 p.m. to 1 a.m. Jan. 1, 2018.