Entertainment Industry News and Related Business News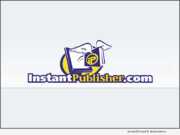 eNewsChannels NEWS: -- InstantPublisher.com announces the release of a tip sheet covering the reasons why you should write and print your own book now. There has never been a better time for self-publishing authors to get their books out in the marketplace.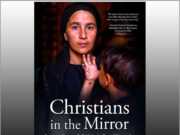 eNewsChannels NEWS: -- "Christians in the Mirror," a first-of-its-kind independent documentary produced by Joshuacord, Inc. and In Altum Productions, takes a hard look at how America and the West have not been very involved in the global persecution of Christians. The producers say they're creating a social media marketing plan for this indie film that interviews Christians from the Middle East, Africa and Asia.
eNewsChannels NEWS: -- Aaron Ozee, the author of bestselling children's book, "Regulus" (ISBN: 9781387010790), has sold the production rights from his notable creation to a prominent stop-motion animation studio that will adapt "Regulus" into an unorthodox theatrical feature.
eNewsChannels NEWS: -- The Fourth Annual DangerMan Hero Award Show and Concert will be super special this year! Among the numerous honorees for the night being acknowledged for their community activism are two celebrated thespians who have portrayed history making superheroes on television.
eNewsChannels NEWS: -- In "Med School after Menopause, The Journey of my Soul" (ISBN: 978-0578526300; $14.99 Divine Publishing, Nov. 2019) author Ann Charlotte Valentin shows the reader that it is never too late to transform one's life path. By sharing stories from her own life, she helps the reader identify how their own perception affects them in different situations.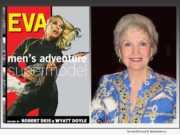 eNewsChannels NEWS: -- The latest installment in the acclaimed Men's Adventure Library series from editors Robert Deis and Wyatt Doyle, "Eva: Men's Adventure Supermodel" (ISBN 978-1943444397) has been released. The book chronicles model, pin-up, and actress Eva Lynd's remarkable career.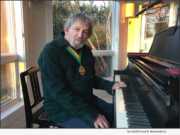 eNewsChannels NEWS: -- "Music to My Years, Life and Love Between the Notes" (ISBN: 978-0983655039) by film and TV composer and conductor Artie Kane won the 2019 Readers' Favorite Gold Medal in the Non-Fiction and Music/Entertainment category at the annual Reader's Favorite awards held on November 23, 2019 at the Regency Hotel Miami.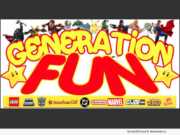 eNewsChannels NEWS: -- The Generation Fun Toy Store, which houses a massive selection of collectible toys also offers the state's largest collection of the 'Masters of The Universe' series. With collectibles for older generations, newer generations and everything in between.
eNewsChannels NEWS: -- Christmas at Schnepf Farms is ushering in its inaugural season with a VIP/Media exclusive opening on November 26, 2019. A ribbon-cutting ceremony featuring local dignitaries and influencers will begin at 5:30 p.m. Post-ceremony, the farm will be open for all to experience the brand-new holiday wonderland until 10 p.m.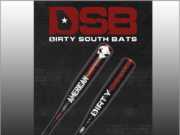 eNewsChannels NEWS: -- Dirty South Bats today announced that it has joined forces with the Chris Kyle Frog Foundation (CKFF) to produce a limited-edition tribute bat honoring American Sniper Chris Kyle that is cutting-edge both in its looks and performance. The 2 5/8-inch composite baseball bat certified for USSSA and BBCOR will be available for players from ages 8 to College with $100 from each bat sale being donated to the CKFF.