Entertainment Industry News and Related Business News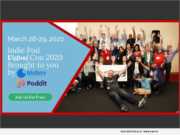 eNewsChannels NEWS: -- Joe Pardo, A method to practice business strategist and founder of 234 Solutions LLC, is hosting a two-day virtual online event focused on the best practices and approaches for podcasters on Saturday, March 28 and Sunday, March 29, 2020, from 9 a.m. ET to 5:30 p.m. ET both days.
eNewsChannels NEWS: -- "Watch Me Work" - the EP released February 1, 2020 - is the first project the industry gets to see from the new young artist Sha Bandzz. The long-awaited debut EP from Sha Bandzz "Watch me Work" is available now on your favorite source to purchase music online.
eNewsChannels NEWS: -- Dr. Lauren Goodall, PsyD, author of "Bipolar is not an STD" (ISBN: 978-1089401507) takes notice of her two "Best Book" achievements for her outstanding self-help book. BookAuthority, ranked her book at #11 in Best Bipolar Disorder books of all time, and #6 in 2020's best Bipolar books.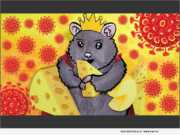 eNewsChannels NEWS: -- Aaron Ozee, celebrity author of the bestselling children's book, "Regulus" (ISBN: 978-1387010790), has chosen to debut the Regulus movie, ahead of the July 25, 2020 release date, for a limited duration to entertain those who have been subjected to lockdown during the COVID-19 pandemic.
eNewsChannels NEWS: -- In only its third season of fielding a men's basketball team the University of Los Angeles College of Divinity (ULACD) overcomes all odds to win the ACCA national championship in Joplin, Missouri.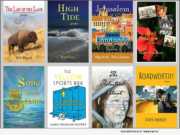 eNewsChannels NEWS: -- Aubade Publishing, a member of the Independent Book Publishers Association (IBPA), is steadily growing, expanding and exceeding its business expectations. It's scheduled to release eight titles in 2020 - four poetry collections, three novels and one memoir.
eNewsChannels NEWS: -- The Phillip England Center for the Performing Arts Foundation will host a "Tribute to Bill Bassett in the Grand Ole Opry Style" concert on Sunday, March 22, at 3 p.m. in the Phillip England Center for the Performing Arts, 210 Camp Lincoln Road in Camp Verde.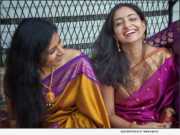 eNewsChannels NEWS: -- Shobitam Inc,. designers of beautiful Indian Ethnic Wear announced the release of Shobitam Signature Collections, their largest product launch yet. The Pure Silk Sarees of the Signature Collections are inspired by the rich heritage of Indian handloom and mark a significant expansion to Shobitam's collection of highly rated sarees, blouses, gowns and jewelry.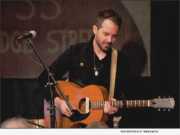 eNewsChannels NEWS: -- In support of his latest album, "COMMON MAN," Long Island-based singer/songwriter Joe Iadanza will embark on his first tour of the southeastern United States in over ten years.
eNewsChannels NEWS: -- The Oracle Group International announces the publication of "WHAT MOMMY NEVER TOLD YOU: A Woman's Guide to the Next Phase of Life" (Scribe Publishing; Paperback; March 2020; $25; ISBN: 978-1734194708) by award-winning, brand architect and entrepreneur Ericka Pittman.