Entertainment Industry News and Related Business News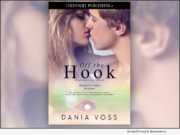 eNewsChannels NEWS: -- Chicagoland romance author Dania Voss explores the challenges of young love while dealing with the pressures of wealth and professional sports, in her latest release, new adult novella "Off the Hook" (ISBN: 978-1773399911; Ebook).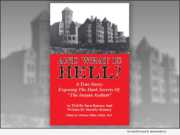 eNewsChannels NEWS: -- "And What is Hell - A True Story: Exposing The Dark Secrets Of 'The Insane Asylum'" was released today in its second printing (ISBN: 978-0989901765). This compelling true story is all about religious freedom and Christian faith.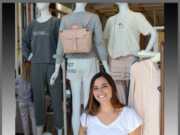 eNewsChannels NEWS: -- Fashion Designers Jordan Willner and Debbie Rosove announce their MINE NOT YOURS fashion event at Fred Segal Sunset, 8500 Sunset Blvd, Los Angeles, CA 90069. Event is Nov. 16, 12-3 p.m.
eNewsChannels NEWS: -- In anticipation of their upcoming 2020 EP release, California Villain announced they will release their first single "A Little After Midnight" on October 31. This is an absolute fun rocking tune, with true California style.
eNewsChannels NEWS: -- The Marina del Rey Film Festival will hold a public screening of the new Broad Street Studios documentary short film, "Camp Kennebec: The History" on Tuesday, October 22 at 12 p.m. at the Cinemark 18 Howard Hughes Center, Los Angeles. Tickets are available through the Festival's website.
eNewsChannels NEWS: -- Xingyi Gu, Professor of Guangzhou University School of Humanities announced that Professor Yuhua Shouzhi Wang's solo art exhibition "Seeing Two Worlds in One Flower" was held at Palais du Louvre in Paris between October 10 and 12. Professor Yuhua Shouzhi Wang is a world-renowned painter.
eNewsChannels NEWS: -- The Cultural Academy for Excellence (CAFE) fundraising affair will take place on Saturday, November 9, 2019. The CAFE 2019 Fundraising Gala is a black-tie affair that will feature headliner performances by world-acclaimed artists David Rudder, known as the Calypso King of the World, and Allison Hinds, aka the Queen of Caribbean Soca.
eNewsChannels NEWS: -- World of Illumination, the world's largest drive-through animated light show, is breaking ground today at its brand new location in Glendale. Located at the Westgate Shopping Center at 9121 West Glendale Avenue, the new attraction features nearly 2 million lights and is fully synchronized to popular and beloved holiday music, creating an unforgettable, magical experience for people of all ages.
eNewsChannels NEWS: -- "The Perfect Culture" (ISBN: 978-1733862202), authored by Brent Robins, is a new novel that explores the value of foreign travel through historical analysis and satirical humor. Robins blends the easy and relaxed style of Bill Bryson with the deep observations of J.D. Salinger.
eNewsChannels NEWS: -- 3 cords & a hook studios announces "Youthful Faces," bringing together some of NYC's best dancers, including: Matt Wiercinski (Broadway: "Anastasia" - Ensemble/Prince Siegfried) and Kathryn Zimmer (Broadway: "Matilda The Musical"), to encourage and become a catalyst for our younger generation to speak up and speak out to illuminate the future they want to see.