Entertainment Industry News and Related Business News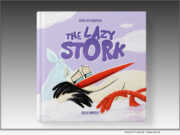 eNewsChannels NEWS: -- Diana Aleksandrova has always wanted to be a mom, but after years of trying to become pregnant, that dream hasn't come true yet. Inspired by her struggles and the legend about the storks bringing the babies, she writes "The Lazy Stork" (ISBN: 978-1953118264; May 2023; Dedoni).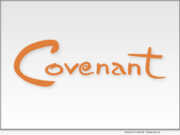 eNewsChannels NEWS: -- Covenant Winery, which highlights appellation driven wines from California and Israel, kicks off its 20th anniversary celebration on Sunday, February 5 at City Winery from 2:30 p.m. to 5 p.m. in New York City with a jazz concert led by winery founder and proprietor, Jeff Morgan, and friends.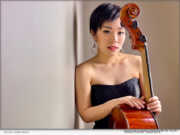 eNewsChannels NEWS: -- The Arlington Philharmonic Orchestra will perform the United States premiere a composition written in 1781 by Marianna Martines, a student of Franz Joseph Haydn. Martines work is the overture to her oratorio "Isacco." This edition by the Philharmonic Orchestra's Music Director Orlando Cela aims to preserve as much as possible the intentions of the composer, and show the mastery of Martines.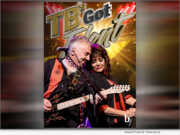 eNewsChannels NEWS: -- Tori Belle Cosmetics announces its second annual Virtual TB's Got Talent Charity Bash, airing Live, March 2, 2023 at 4 p.m. PT on the Tori Belle Cosmetics FB page and Tori Belle Cosmetics YouTube channel. The proceeds will provide grants for people and families in need through the National Organization for Women's Safety Awareness (N.O.W.S.A.).
eNewsChannels NEWS: -- Thirteen years ago, Nina G made her debut as the first stuttering female comedian. Since then, she's challenged the status quo of how people who stutter are perceived - onstage and off. So, in an industry that lacks speech diversity, Nina G's unique voice will record both her first solo comedy album and comedy special on March 9, 2023 at the Alameda Comedy Club located in her hometown. The album is projected to come out later in the spring on the Punchline Records label with the comedy special to follow.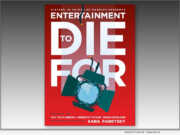 eNewsChannels NEWS: -- Sisters in Crime Los Angeles (SinC/LA) has announced the release of their new anthology, "Entertainment to Die For" (ISBN: 978-1970181388), with an introduction by award-winning novelist Sara Paretsky. Contributors to SinC/LA's "Entertainment to Die For" include a lineup of mystery writers from southern California, Arizona, and Hawaii.
eNewsChannels NEWS: -- Linbrook Press announces a new novel, "The American Outsider" (ISBN: 978-0977978038), authored by Homa Pourasgari, scheduled to be released January 23, 2023. It's a story about the inhumane slaughter and torture of dolphins in Taiji, Japan, and addresses the complex nature of the Japanese culture. It's written for anyone who cares about animal welfare and who hopes to make a difference.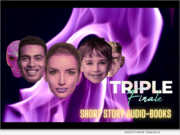 eNewsChannels NEWS: -- Triple Finale L.L.C. has added an exhilarating twist to short stories as a form of entertainment, by developing a virtual platform for fast-paced trilogies. We offer an audiobook/eBook marketplace platform where individuals sell their triple-ending short stories online to generate extra income.
eNewsChannels NEWS: -- In Jennifer Gellel's current "why-done-it" novel, "Friends for Infinity: The Detective John Hollis Series" (ISBN: 978-0228879626; August, 2022), after a woman turns up dead in a local children's park, Detective John Hollis is quick to arrest the killer after a resident confesses, but he struggles to understand why this unlikely suspect has committed such a heinous crime.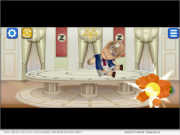 eNewsChannels NEWS: -- "Kick the Pu" (aka "Kick the Invader"), a brand-new stress relieving adventure game, is now available in mobile application stores from PRICERA DMCC. Players could make good use of the game, as it may help them blow off steam and release their negative emotions in a playful manner by beating up, firing a Javelin, or throwing a hand grenade at one of the world's biggest anti-heroes and invaders.