Entertainment Industry News and Related Business News
eNewsChannels NEWS: -- Professionals Guild today announced a Huge East Bay New Year's Eve Party for singles and couples at the San Ramon Marriott Grand Ballroom to welcome 2019. The party includes a live band, the Groove Doctors in the Grand Ballroom, DJ, Mike Westerman in a smaller ballroom, a big balloon drop at midnight and more.
eNewsChannels NEWS: -- EyeBuyDirect, the fastest growing online retailer of prescription glasses, today released new festive colors for three of their most popular frames, just in time for the holiday season. These new colors will be in a very limited stock and only available from December 3-7, or until they sell out.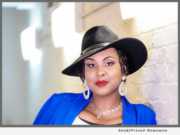 eNewsChannels NEWS: -- One inspired night in 2015, singer-songwriter Kea Michaels sat down to write a poem like a lullaby entitled "I Love You" for one of her daughters...heartfelt prose enriched with motherly adoration. She later turned that poem into a song thinking about an older daughter that had been battling, since birth, kidney hydronephrosis. KEA thought she was about to lose her to the debilitating disorder.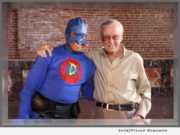 eNewsChannels NEWS: -- An evening of celebration will mark the 20th anniversary for DangerMan, America's Real Life Urban Super Hero at the Third Annual 2018 DangerMan Hero Awards, taking place on Saturday, December 8 at the California African American Museum (CAAM). During the affair, DangerMan will pay homage to his friend and recently departed mentor, comic book legend, Stan Lee.
eNewsChannels NEWS: -- Frisbee(R) Sonic, the new "square" Frisbee by Wham-O, has been added to the Fatherly list of 100 Best New Toys of 2018. The designations, compiled by a team of editors, dads and kids, honor the manufacturers who harness technological advancements, imagination and product design to churn out play products that inform, inspire, develop and entertain. Wham-O reinvented the way Frisbee(R) and all discs will fly in the future with the introduction of the Frisbee Sonic.
eNewsChannels NEWS: -- LanDan Consulting announces that Brad Fryman is taking on the title role in Robert Greer's new translation of August Strindberg's "The Father" at Strindberg Rep. Translated and Directed by Robert Greer.
eNewsChannels NEWS: -- Casita Maria Center For Arts & Education in partnership with Pregones Theater are proud to present "We Have Ire: Afro-Cuban in the United States." This exhibition and multi-disciplinary theater project will be produced by Cuban-American writer, performer, Doris Duke Artist and San Francisco resident Paul S. Flores, with collaborating Puerto Rican filmmaker and photographer Eli Jacobs-Fantauzzi.
eNewsChannels NEWS: -- A new theatre education program will be offered by Arts Detroit for students on the Autism Spectrum and with Aspergers inside of their performing arts studio at PARC-Plymouth Arts and Recreation Complex. Spectra will be a course to help students on the Autism Spectrum learn theatre techniques that can help them develop life skills as well.
eNewsChannels NEWS: -- Protecting equipment during travel preserves sensitive equipment from damage, as Western Case shares firsthand how blow molded carrying equipment cases and custom foam packaging protects equipment. The in-stock, semi-custom, and custom designed carrying cases can fit any kind of equipment just right to prevent damage.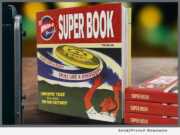 eNewsChannels NEWS: -- Wham-O, the iconic all-American recreational toy brand, will release a new commemorative book marking the 70th anniversary of the company. The book, entitled "SUPER BOOK - Fantastic Tales From Inside The Fun Factory" (ISBN: 978-0692163054), takes readers on a journey through the innovation and imagination that led to the creation of some of the world's most inventive, beloved toys and games that every family has played with for the last 70 years.