Entertainment Industry News and Related Business News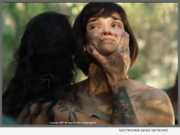 eNewsChannels NEWS: -- Deja Vu LLC. Productions announces the release of "I Spit On Your Grave Deja Vu" to coincide with the 40th Anniversary of the original 1978 film "I Spit On Your Grave" aka "Day of the Women" in 2018. "I Spit On Your Grave Deja Vu" picks up with Jennifer Hills (Camille Keaton) as a best-selling author living in New York City with her famous model daughter, Christy Hills (Jamie Bernadette).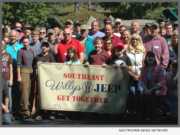 eNewsChannels NEWS: -- Old Willys Jeeps from 1941-1964 will be on display at the 2017 Southeast Willys Jeep Get Together including military, CJs, wagons, truck, and forward control. More than 30 Willys Jeeps will be on display representing originals, restorations and modified in varying conditions from "rust buckets to trailer queens."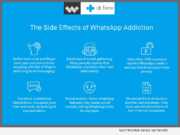 eNewsChannels NEWS: -- Whilst having a potential WhatsApp addiction might not seem to be a big issue, stopping to think about how often you use the app might alert you to just how much of your day is spent: checking, messaging and uploading media through WhatsApp. Dr.Fone have devised a clever test which asks a variety of questions about a person's WhatsApp use. The answers are very specific so feedback at the end of the test can tell users exactly how 'addicted' they might be to the app.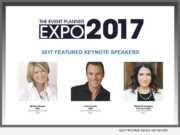 eNewsChannels NEWS: -- It's setting up to be their best event yet. The Event Planner Expo, hosted by EMRG Media, has already developed a reputation for being a premier events and hospitality tradeshow, but this year, they're taking it to another level. On October 4, 2017, keynote speaker, Martha Stewart, will talk about her road to success. The Expo is scheduled to take place at the Metropolitan Pavilion, 125 West 18th Street from 2 to 8 p.m.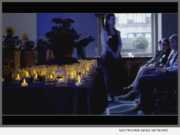 eNewsChannels NEWS: -- The Sudden Unexplained Death in Childhood (SUDC) Foundation released a powerful new documentary, "Love Beyond Reason," that offers a snapshot of the unique challenges and unanswered questions that follow a sudden, unexpected and unexplained loss of a child.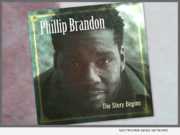 eNewsChannels NEWS: -- Springing forth following eight years of tours as "Narrator" with platinum selling rock band Trans-Siberian Orchestra to a feature role in the life story of Gospel legend BeBe Winans, "Born For This: The Musical," Los Angeles native singer-songwriter-actor Phillip Brandon now proudly unveils his debut CD, "The Story Begins," via a spectacular live launch performance Thursday, October 12 at The Colony Theatre in Burbank, California.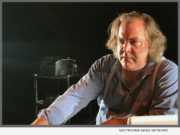 eNewsChannels NEWS: -- LanDan Consulting announces that Brad Fryman is taking on the role of Theo Van Gogh in the World Premiere play "Committed" by Natalie Menna and directed by Brock Harris for the Altruistic Theatre Company. "Committed" is a work of historical fiction about the last two days of Dutch filmmaker Theo Van Gogh's life before his murder.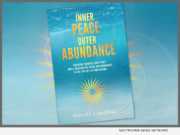 eNewsChannels NEWS: -- Live Life Ventures and Dog Ear Publishing announce the release of "Inner Peace Outer Abundance" (ISBN: 978-1457556531) by Kim Ha Campbell is available internationally today, Sept. 12, 2017. "Inner Peace Outer Abundance" is delivering the best steps and mapping the clearest routes to help yourself, your business sense, and your dreams.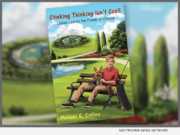 eNewsChannels NEWS: -- Mekani G. Collins was born a micro-preemie at one-pound, two and a half ounces. Doctors stated he would not live. He survived imminent death, seven surgeries and severe sleep apnea (he stopped breathing 61 times in one night) before his fourth birthday. Today, health is so important to him that he wrote a book - "Stinking Thinking Isn't Cool!" (ISBN: 978-0998819419) published by Textorium Publishing. It's an action-packed teenage adventure that's all about pushing boundaries and making the right choices.
eNewsChannels NEWS: -- The Pit Stop Players, the celebrated New York-based instrumental chamber ensemble composed of veteran Broadway pit musicians, will open their eighth season with "ABSOLUT COLLUSION," an all-Russian concert at Good Shepherd-Faith Presbyterian Church, 152 West 66th Street, on Monday, October 23, 2017 at 7:30 p.m.