Entertainment Industry News and Related Business News
eNewsChannels NEWS: -- H2O Basketball announces the BALLIN' 4 PEACE CELEBRITY CHARITY BASKETBALL TOURNAMENT Founded by Queens native and Former Division 1, International Pro Basketball Player, Haron "H2O" Hargrave; returns to ELMCOR YOUTH & ADULT ACTIVITIES CENTER in Corona, Queens, N.Y., this Saturday, April 21, 2018.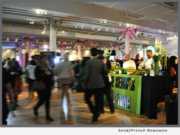 eNewsChannels NEWS: -- This year EMRG's Media Event Planner Expo in New York City has been extended to two days of networking and education for those in the event planning industry. The event will kick off on October 2, 2018 with an educational series at the TKP New York Conference Center followed by a day of meeting with exhibitors on October 3 at the Metropolitan Pavilion.
eNewsChannels NEWS: -- Grammy-nominated DAVID BENOIT will lead the prestigious ASIA AMERICA YOUTH SYMPHONY through a varied program featuring the music from the films "Pirates of the Caribbean" and "Whiplash," and works by Tchaikovsky, Bizet and original works by Benoit himself, Asia America Symphony Association announced today.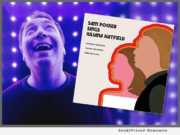 eNewsChannels NEWS: -- Singer Sam Pocker is thrilled to announce the release of his sixth album, "Sam Pocker Sings Juliana Hatfield," available everywhere on Friday April 13, 2018. It is a 1970s-style answer record to the newly released "Juliana Hatfield Sings Olivia Newton-John." It features three Juliana Hatfield classics re-imagined as 12-inch disco records.
eNewsChannels NEWS: -- KINONA, a collection of flattering, modern women's golf apparel designed to bring feminine sensibility to women's golf, announced today that Nathan Boroff, former TravisMathew Apparel CFO, has joined its Board of Advisors.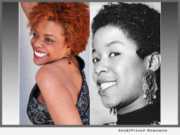 eNewsChannels NEWS: -- When jazz vocalist Sandra Booker first burst onto the Los Angeles music scene in the '90s, the comparisons to the legendary Sarah Vaughan came fast and furious. Her stirring, soulful renditions didn't just mimic the melodious icon, they seemed to channel her. On Sunday, April 22, Booker will pay a unique homage to her muse with "Forever Sassy: The Divine Music of Sarah Vaughan" at the popular performance venue, the Vibrato Jazz Grill.
eNewsChannels NEWS: -- Luna Wear, a fashion technology startup based out of Miami Florida, has released the world's first ever machine washable and dryable, fashionable, illuminating athletic apparel line. Luna Wear was born out of Founder and CEO's Richie Luna's near tragic encounter with an oncoming driver while running one night on a dark and lonely road.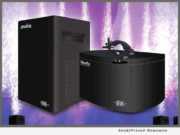 eNewsChannels NEWS: -- Palm Beach-based pyrotechnics company Sparktacular FX Machines today announced three new Cold Spark Technology (CST) pyrotechnic simulators scheduled to drop in early June. Sparktacular FX Machines produce their own equipment and have set the industry standard for CST.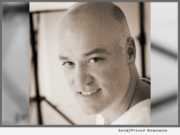 eNewsChannels NEWS: -- Exiting his role as Prime Focus Technologies President after completing his earn out and the roll-out of the company's award-winning DAX Platform, Patrick Macdonald-King has agreed to join the Advisory Board of film and technology finance firm Hyperion Media Group to help create a fund focused on content, and the intersection of content and technology.
eNewsChannels NEWS: -- The Children's Theatre of Long Beach (CTLB), Art in Relation (AIR) and the Scottish Rite Event Center present a historic, hilarious family friendly farce featuring silly pirates, bumbling policemen, and nervous naive young lovers - Gilbert & Sullivan's rollicking musical masterpiece, "The Pirates of Penzance," comes alive at the beautiful Ernest Borgnine Theatre at the Scottish Rite Event Center of Long Beach May 11 - May 20, 2018.