Entertainment Industry News and Related Business News
eNewsChannels NEWS: -- Award-winning Rap artists Rick Ross, 2 Chainz, and Jack Harlow are going to light up Tampa at a pre-game party you do not want to miss. "Super Glow Tampa is going to transform - for just one night - the iconic Dallas Bull into the coolest, Glow in the Dark Rap nightclub Tampa has ever seen," said Event Producer Melody Robles, owner of Melody Lives Fit Productions.
eNewsChannels NEWS: -- As musicians around the world await the imminent release of Ableton Live's latest version, Live 11, Brooklyn-based music education platform Soundfly today launches one of the first and most comprehensive online courses on making music with Ableton Live, exploring the cutting-edge features that will be available in the upcoming Live update.
eNewsChannels NEWS: -- HC Publishing today announced that "The New American State" (ISBN: 978-1735716008), a book written by political scientist Dimitar Avramov that explains the changes in American politics and the Western form of government, has been made available to Amazon Kindle Unlimited subscribers.
eNewsChannels NEWS: -- The RVA Environmental Film Festival (RVA EFF) announces its 11th annual showcase of over 20 free local and national films. Many films are hosted by like-minded organizations. Two films are of particular interest to youth: "Microplastic Madness" and "Frozen Obsession."
eNewsChannels NEWS: -- "I Forgot to Love Her" (ISBN: 978-0578805771; paperback) is a new urban romance novel by author Kenesha Collins, about the trials and triumphs of falling in and out of love.
eNewsChannels NEWS: -- Members of the Children's Chorus of Maryland and a Baltimore rap artist have teamed up with the racial justice podcast Trouble4Good to urge the Maryland General Assembly to change the pro-Confederate Maryland state song.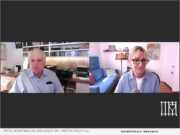 eNewsChannels NEWS: -- Two years ago this month, film producer Fritzi Horstman, and Compassion Prison Project founder, walked into a California maximum-security prison and sat down with the men who were serving time, hoping to bring them compassion and trauma-awareness.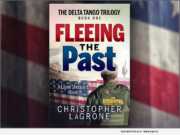 eNewsChannels NEWS: -- Clive Cussler, two months before he died, said of Layne Sheppard, protagonist in Christopher LaGrone's dynamic U.S. Border Patrol novels that comprise the new Delta Tango Trilogy from Morgan James Publishing: "His life of trials and sorrows rivals any fiction story today." Book One: "Fleeing The Past" is available now in bookstores everywhere and online.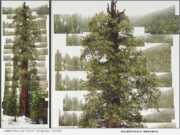 eNewsChannels NEWS: -- The Gund Gallery at Kenyon College is pleased to announce "The Art of Trees," an exhibition on view at the Gund from January 22 - April 11, 2021. "The Art of Trees" reveals the many resonances, forms, and relationships of trees.
eNewsChannels NEWS: -- Due to overwhelming response, World of Illumination's Candy Rush drive-through light show is being extended through January 24, 2021. The remix edition is reimagined for the new year with brand new music. The event will continue to take place at Six Flags White Water in Marietta.