Entertainment Industry News and Related Business News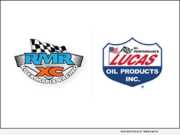 eNewsChannels NEWS: -- Rock Maple Racing, New England's premier sanctioned cross-country racing series, announces the sponsorship signing of Lucas Oil Products, Inc., headquartered in Corona, California.
eNewsChannels NEWS: -- Women and the Vote NYS announces that a new initiative, timed to coincide with the 19th Amendment Centennial, is being launched to develop a mobile-friendly online database with interactive map of gravesites across New York State of the suffragists who worked tirelessly to bring about women's right to vote.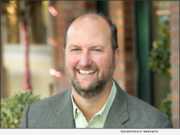 eNewsChannels NEWS: -- Greater East Bay financial planning firm Best Financial Life announces the launch of the Deliberate Money Moves podcast. Deliberate Money Moves was developed as a new avenue to educate clients and prospects on a wide variety of money and financial wellness topics so they can discover how to make better, more beneficial decisions when it comes to their financial landscape.
eNewsChannels NEWS: -- Aaron Ozee, the author of the bestselling children's book, "Regulus" (ISBN: 978-1387010790), has announced the development of the Regulus movie has wrapped two months ahead of schedule. Bizarros Studio, the animation group responsible for having purchased the "Regulus" film rights, coordinated production on the Regulus movie from their official headquarters located in the city of Bogota, Columbia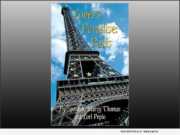 eNewsChannels NEWS: -- With Valentine's Day around the corner, how does a romantic trip to Paris with your lover sound? If the bank account isn't quite up to that dream getaway, YourNovel.com offers an armchair escape to the City of Love, where you and your sweetheart become the hero and heroine of your own personalized romance novel.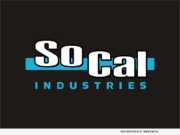 eNewsChannels NEWS: -- Holidays are now over, time to get in the know with all upcoming 2020 events! So Cal Industries shares helpful tips when attending these MUST go to festivals this year. The listed festivals are entirely diverse, based on a variety of music genres such as rock, pop, indie, hip hop, and electronic dance music. Also, differentiating each by the designated setting and music genre for all you festivalgoers and soon to be festival attendees!
eNewsChannels NEWS: -- Producer/Director Victoria Marie of "Gray is The New Blonde," an award-winning and inspiring documentary about the outdated views and attitudes towards women with gray hair has perfectly captured the current zeitgeist of women worldwide owning their beautiful gray hair. The movie, which has already won 3 awards, will have its world premiere on Jan. 23, 2020 in Los Angeles, California.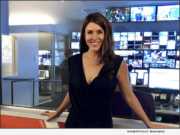 eNewsChannels NEWS: -- The Creativity Coach, Lauren Wallett has opened the Business School for Coaches with her inaugural 90 day accelerator program, Simply Irresistible, which teaches coaches and VA's how to create multiple irresistible offers that keep clients coming back for more.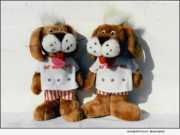 eNewsChannels NEWS: -- Dating back to the late 19th century we've all heard and possibly even used the phrase "Hot Diggity Dog." The phrase is used as an exclamation of surprise and delight. Today, A Good Health Company, Inc. (DBA Hot Diggity Dog Entertainment) would like to take this opportunity to introduce on a national level, the character "HOT DIGGITY DOG!" The All-American Airedale.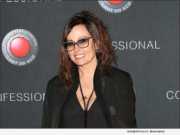 eNewsChannels NEWS: -- Kimball Entertainment is a full-service Entertainment Co. based in Beverly Hills, California. Founder Keri Ann Kimball has found a unique way to bring her relationships and assets to this multidimensional company by integrating a strategic coaching team in house at Kimball Entertainment.