Entertainment Industry News and Related Business News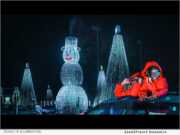 eNewsChannels NEWS: -- World of Illumination - the producer of the world's largest drive-through animated light show - is unveiling two new theme parks in the Atlanta-metro area. Atlanta Motor Speedway in Hampton will be home to Arctic Adventure and Six Flags White Water in Marietta will house Rockin' Christmas.
eNewsChannels NEWS: -- Robaba Mohammadi, Afghanistan's most famous artist, who paints with her mouth due to a birth defect which denies her the use of her limbs, is reacting to the Taliban's recent takeover of her homeland by building a movement to honor Heroes everywhere, and seeks assistance from those who share her goals with the Robaba Art and Cultural Center.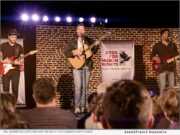 eNewsChannels NEWS: -- Bullying is a serious, often life-threatening issue. For Bullying Prevention Month, the Church of Scientology International shares the story of a humanitarian who found a simple way to change the culture of bullying to one of compassion. Rock for Human Rights (R4HR) launched its "30 Days-30 Rights" human rights school concert tour across America.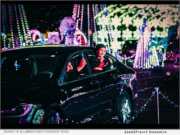 eNewsChannels NEWS: -- World of Illumination - the producer of the world's largest drive-through animated light show - is unveiling a brand new theme park called Reindeer Road in Arcadia, California. Slated to open November 17 at Santa Anita Park, the show's construction is already underway and presale tickets are now on sale.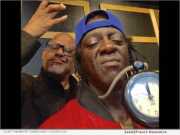 eNewsChannels NEWS: -- Chuck D and Flavor Flav of Public Enemy, Coolio, Kid Frost and the Dogg Pound's Kurupt are just a few of the hip hop pioneer veterans who responded when bass player / music producer Clint "Payback" Sands reached out to his friends, inviting them to sound the alarm and participate in the "Check Your Risk" awareness campaign, an initiative of Preventive Lifestyle Assistance Network (PLAN).
eNewsChannels NEWS: -- 13 Fanboy LLC announces: After 12 years without a "FRIDAY THE 13TH" film, fans are hungry for new blood. Enter Deborah Voorhees (yes, that is her real name), star of "FRIDAY THE 13TH part 5," and director of the October 22, 2021 horror film "13 FANBOY."
eNewsChannels NEWS: -- The Golden State Pops Orchestra announces their Return to the Stage with the "Holiday POPS Spectacular" on Saturday, December 18, 2021 at 8pm in the Warner Grand Theatre in San Pedro, CA. Celebrate the holiday season with Maestro Steven Allen Fox, Resident Choir Maestra Marya Basaraba, and the Golden State Pops Orchestra and Chorale with a festive performance of timeless holiday film music, traditional favorites, special guests, and snow!
eNewsChannels NEWS: -- Bijoux Music Group LLC announced Sue Larsen's next pop single, "You Will Always Be There" is being released today, under the Bijoux Music Group LLC label and produced by Sue Larsen. It can be found on Spotify, Apple Music, Amazon Music, Pandora and all other streaming platforms. It is also available on Amazon and the iTunes Store for download as a mp3.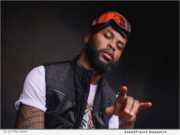 eNewsChannels NEWS: -- DJ Expression, also known as Peter O Okeke, has vowed to make a difference and to add value to the music industry by pushing the AfroBeat genre. Nigerian-born, this musical artist has developed a unique style where he's created a signature blend of mixes and sounds. Now, he's excited to announce a new mixtape to drop this week - "Traffic Light" (AFROBEAT Vol. 14).
eNewsChannels NEWS: -- Herbert Hoover's fall from grace during his presidency (1928-1932) has been well documented, but his initial rise to greatness -- when he became known to the world as a Great Humanitarian -- has all but been forgotten, according to "Yanks behind the Lines" (ISBN 978-1538141649; Rowman & Littlefield) author Jeffrey B. Miller, who is the first historian in more than thirty years to focus his three award-winning nonfiction books on Hoover's WWI efforts in German-occupied Belgium.