California Business News, Entertainment, and Technology News (U.S.)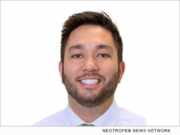 NEWS: (SAN DIEGO, Calif.) Bank of Southern California, N.A. (OTC Pink: BCAL / OTCMKTS:BCAL), welcomes Kt Duong and Troy Ferguson, as Vice President, Business Relationship Managers to its seasoned team of bankers. Mr. Duong has been in banking and finance for 8 years, including Commercial Capital Partners, Commercewest Bank and Citigroup.
NEWS: (SAN FRANCISCO, Calif.) EPIC Insurance Brokers and Consultants, a retail property, casualty insurance brokerage and employee benefits consultant, has announced continued expansion of their operations in the Sacramento Region with the additions of Victoria McKinney and Robin Neer. Both will be based in EPIC's Gold River office, under the leadership of Regional Director of Employee Benefits, Beth Barr.
NEWS: (TORRANCE, Calif.) DocMagic, Inc., a premier provider of fully-compliant loan document preparation, compliance, eSign and eDelivery solutions, announced that PROGRESS in Lending presented the company with one of its annual Innovation Awards for the development and widely successful launch of its industry-leading SmartCLOSE(TM) collaborative closing portal for TRID compliance. DocMagic was one of only seven recipients to receive the honor out of numerous applicants.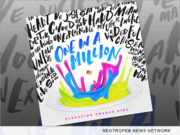 NEWS: (SAN DIEGO, Calif.) Syntax Creative is pleased to announce a new deal with Elevation Church, which Outreach Magazine named in 2015 the 15th largest church in America. Pastored by Steven Furtick, the multi-site church with 20,000 weekly attendees calls over a dozen locations home, including its base in Matthews, North Carolina. Elevation Church will release its second Kids Worship album, 'One In a Million,' worldwide on April 29.
NEWS: (CULVER CITY, Calif.) CyberCopy, Inc. is excited to announce that it is the first, and currently only, company to offer the Rencay SuperFineArt(TM) scanning back imaging system in the U.S. To date, Rencay has been mostly exclusive to Europe and Asia.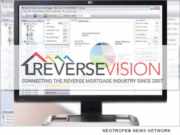 NEWS: (SAN DIEGO, Calif.) ReverseVision announced today that Willow Bend Mortgage, an independent mortgage lender serving the South Central United States, has selected RV Exchange (RVX) as its reverse mortgage loan origination software (LOS). A long-standing community lender in its home state of Texas, Willow Bend began expanding its reverse mortgage program in 2015 and is currently licensed to operate in 12 states.
NEWS: (LOS ANGELES, Calif.) iMobie Inc. has added a new feature to its Mac-care software - MacClean 3, still for FREE. Not just cleanse and optimize Mac, it now can retrieve gigabytes of more disk space by removing unneeded iOS backups stored in iTunes. With a whole new EL CAPITAN makeover, now it's easy for users to clear, tune-up and protect a Mac with this all-in-one free app.
NEWS: (SAN FRANCISCO, Calif.) This Sunday, April 24, is the deadline to participate in an extraordinary buying event for some of the finest San Francisco Bay Area real estate. Luxury home auction consultant Guy Masters, in cooperation with Olivia Hsu Decker, the legendary luxury home specialist and co-owner of Decker Bullock Sotheby's International Realty present this unparalleled opportunity.
NEWS: (SAN FRANCISCO, Calif.) LearnTheRisk will host a Health Freedom Rally and March demanding truth and transparency from the Center for Disease Control (CDC) on the U.S. vaccine system and expose the real risks linked to vaccines. When: FRIDAY, April 22, 2016, 12-2 p.m. Where: San Francisco City Hall, 1 Dr Carlton B Goodlett Place.
NEWS: (SANTA CLARA, Calif.) Professionals Guild announced today it is co-sponsoring two large April 2016 dance/networking parties: one in Silicon Valley; the other, a Charity Ball to cure blindness, in San Francisco.