Home
Clothing and Fashion
Clothing, Accessories, and Fashion Industry News
LOS ANGELES, Calif. -- A collector of vintage fabrics and beads from around the world, Selina Vaughan is launching her accessories brand, SelinaVaughan by Inspira Fashion LLC at the MAGIC WWD Las Vegas, August 28-31, 2006. This accessories line expresses her love for vintage styles and fabrics in four distinct lines.
STOCKHOLM, Sweden -- Everyone can appreciate a good T-shirt and most people like to stay informed regarding the news and current events. Therefore it's no wonder why a project that combines the two has taken the world by storm. Based out of Stockholm, Sweden uniquely designed T-shirts are being shipped out to all four corners of the Earth.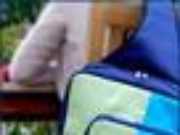 SAN FRANCISCO, Calif. -- O Yikes!, active lifestyle diaper bag manufacturer, today announces the introduction of their second line of ultra-chic urban diaper bags for active parents on the go. The latest design, O Yikes! Messenger bag, still offers the style and functionality of the original O Yikes! Slingback bag while offering a little more room.
DALLAS, Tex. -- BeePlush Couture today announced the launch of their new line of couture clothing for children, combining high style with functionality, and offering consumers the opportunity to give back to the community with every dollar spent.