Columbia Business and Technology News
COLUMBIA, Md. /eNewsChannels/ -- NEWS: iFOS Managing Consultants, LLC today announced it has received award notification to provide Administrative, Budget and Program Support Services for anti-violence programs at the United States Department of Justice, Office on Violence Against Women (OVW). The contract is a firm fixed price contract with a five-year performance period.
BOGOTA, Colombia /eNewsChannels/ -- NEWS: The Securoseal tamper evident luggage seal shall be offered to departing passengers in both the International and Domestic departure terminals of El Dorado Airport, Bogota, Colombia. Securoseal is a leading developer of tamper evident technologies for the transport and logistics industries.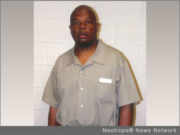 COLUMBIA, S.C. /eNewsChannels/ -- NEWS: Johnny Davis, federal inmate, is currently serving a life sentence for what a number of attorneys and Davis's former attorney believe to be an unjust conviction after a federal drug sweep. Davis has been in prison for 11 years and was wrongfully convicted and sentenced to life in prison. After reviewing case documents, William Mallory Kent, P.A., and several other attorneys strongly agree, says Davis.
WASHINGTON, D.C. /eNewsChannels// -- Today, the United States and Colombia announced they will hold the first plenary meeting on the U.S.-Colombia Action Plan on...
COLUMBIA, Mo. /eNewsChannels/ -- NEWS Apr 26, 2013: Pinball is back! An arcade and pinball gaming staple that stood in downtown Columbia for more than 25 years before closing its doors is back on Broadway. The official Grand Opening of Gunther's Games is scheduled for Saturday April 27, with activities running throughout the evening.
WASHINGTON, D.C. /eNewsChannels/ -- Today, The United States and Colombia signed the U.S.–Colombia Environmental Cooperation Agreement (ECA). Together with the Environment Chapter of the...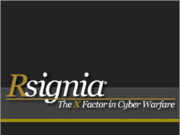 COLUMBIA, Md. /eNewsChannels/ -- Rsignia, Inc. today announced they have entered a formal partnership with West Virginia University Research Corporation (WVURC) formalizing teaming efforts focused on research and development in the critical cyber security domain. Rsignia signed the agreement with WVURC as framework to undertake task orders with WVURC as it relates to big data visualization and incorporating biometric components into cyber security solutions.
COLUMBIA, Md. /eNewsChannels/ -- Rsignia, Inc. today announced the formation of Rsignia Innovation Labs. Rsignia Innovation Labs will focus on forward-thinking ideas and skip-generation concepts addressing concerns projected well into the future in our nation's critical infrastructure. The creation of this division of Rsignia is driven by the need for advanced research and development of cyber security solutions that address not only the threats we face today, but also future network security issues.
COLUMBIA, Md. /eNewsChannels/ -- Rsignia, Inc. today announced the launch of a new Cyber Command and Control Simulation Center at its headquarters and their new alliance with RGB Spectrum in support of the new Center. The Companies together have established a unique media immersive environment specific to cyber command and control.
BOGOTA, Colombia -- Nearly half a million Colombians logged on to SantosPresidente.com between June 1st and June 20th, the second round Presidential elections to follow the Santos campaign and the Candidate's initiatives, turning the tide in this historic political victory. In under 72 hours, 1,076 individual Web pages, comprising the first-ever Virtual Headquarters used for Presidential Elections in Latin America, had been launched offering multiple ways to engage, support and follow the candidate.