Connecticut Business News, Entertainment, and Technology News (U.S.)
eNewsChannels NEWS: (STAMFORD, Conn.) -- EPIC Insurance Brokers and Consultants, a retail property, casualty insurance brokerage and employee benefits consultant, announced today that casualty risk management professional Timothy Ward has joined the firm's Stamford, Connecticut-based EPIC Risk Solutions Practice as a Principal and Casualty Practice Leader.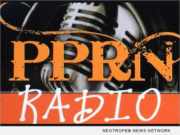 NEWS: (NAUGATUCK, Conn.) PPRN Radio is pleased to announce the addition of a new program to its schedule: "The Online Movie Show with Phil Hall," a weekly celebration of films and filmmaking. The Online Movie Show will have its premiere on April 25, 2016 and will broadcast live on PPRN Radio on Monday nights at 7 p.m. ET.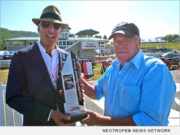 NEWS: Lime Rock Park presented one very special trophy as part of its 'Sunday in the Park' concours d'elegance over the Labor Day weekend, this one to Frank Nicodemus of Wappinger's Falls, N.Y. in honor of his fiftieth year in restoring vintage cars.
CHESTER, Conn. /eNewsChannels/ -- NEWS: Greenwald Industries is the designer and developer of FlashCash(R), a laundry payment technology that is currently the leading contactless laundry payment technology in Europe. Installed in thousands of machines, FlashCash use is growing by leaps and bounds.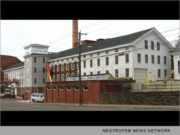 ROCKVILLE, Conn. /eNewsChannels/ -- NEWS: Saturday, May 2, 2015, from 9 a.m. to 2 p.m., the non-profit New England Motorcycle Museum will host an American Cancer Society 'Relay for Life' Motorcycle Ride and Block Party at the 1814 Hockanum Mill complex being renovated at 200 West Main Street in the Rockville section of Vernon. Admission to the block party is free.
FAIRFIELD, Conn. /eNewsChannels/ -- NEWS: LinkedIn Evangelist Marc W. Halpert, managing director of Connect2Collaborate, has announced his newest seminar, 'Deep Dive Into LinkedIn,' is now available for purchase. Halpert said, 'Deep Dive into LinkedIn features 77 slides over about 90 minutes with dozens of pragmatic, tangible ideas to make your brand soar by showing you exactly how to use LinkedIn's latest 2015 enhancements.'
STAMFORD, Conn. /eNewsChannels/ -- NEWS: As part of a global wildlife-trafficking issue that is growing exponentially, 22 tiny baby turtles - likely destined for soup pots in China - were recently rescued and brought to a nursery at the SoundWaters Coastal Education Center, where they are being coddled and cared for after a harrowing, near-smuggling experience.
DARIEN, Conn. /eNewsChannels/ -- NEWS: Electric Compass, a leader in mobile enterprise GPS solutions, today announced the availability of its GPS tracker app for iPhone and iPad (iOS). Electric Compass Tracker is different from the many consumer-grade iPhone location tracking apps currently available because it offers a powerful suite of enterprise workforce tracking features.
BRISTOL, Conn. /eNewsChannels/ -- NEWS: New Jersey-based nonprofit, Move For Hunger, is proud to announce the partnership of J.E. Kelleher Inc. of Bristol, Conn. at the Mission Level. J.E. Kelleher joins other relocation industry leaders in supporting Move For Hunger, the only non-profit organization that works within the relocation industry to end hunger.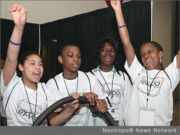 MIDDLETOWN, Conn. /eNewsChannels/ -- NEWS: Catalysts Powering Educational Performance: For 25 years, the Connecticut Pre-Engineering Program (CPEP) has been serving as a catalyst to significantly change underrepresented and underserved students' knowledge, attitudes and behaviors toward the pursuit of education and careers in science, technology, engineering and mathematics (STEM).