Connecticut Business News, Entertainment, and Technology News (U.S.)
STAMFORD, Conn. /eNewsChannels/ -- NEWS: As part of a global wildlife-trafficking issue that is growing exponentially, 22 tiny baby turtles - likely destined for soup pots in China - were recently rescued and brought to a nursery at the SoundWaters Coastal Education Center, where they are being coddled and cared for after a harrowing, near-smuggling experience.
DARIEN, Conn. /eNewsChannels/ -- NEWS: Electric Compass, a leader in mobile enterprise GPS solutions, today announced the availability of its GPS tracker app for iPhone and iPad (iOS). Electric Compass Tracker is different from the many consumer-grade iPhone location tracking apps currently available because it offers a powerful suite of enterprise workforce tracking features.
BRISTOL, Conn. /eNewsChannels/ -- NEWS: New Jersey-based nonprofit, Move For Hunger, is proud to announce the partnership of J.E. Kelleher Inc. of Bristol, Conn. at the Mission Level. J.E. Kelleher joins other relocation industry leaders in supporting Move For Hunger, the only non-profit organization that works within the relocation industry to end hunger.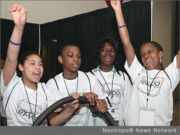 MIDDLETOWN, Conn. /eNewsChannels/ -- NEWS: Catalysts Powering Educational Performance: For 25 years, the Connecticut Pre-Engineering Program (CPEP) has been serving as a catalyst to significantly change underrepresented and underserved students' knowledge, attitudes and behaviors toward the pursuit of education and careers in science, technology, engineering and mathematics (STEM).
MIDDLETOWN, Conn. /eNewsChannels/ -- NEWS: The Connecticut Pre-Engineering Program 'Summer Gaming Challenge' has been awarded the prestigious National Summer Learning Association's 2013 New York Life Excellence in Summer Learning Award. Non-profit Catalysts Powering Educational Performance (CPEP, Inc.) is honored to have its STEM program recognized for the award.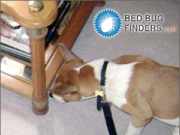 STRATFORD, Conn. /eNewsChannels/ -- NEWS: In its fifth year of business and hundreds of bed bug inspections performed, Bed Bug Finders LLC announces a service option for eradication of bed bugs by means of a unique heat treatment process that works outside the home to keep from starting house fires.
MIDDLETOWN, Conn. /eNewsChannels/ -- CPEP (Catalysts Powering Educational Performance) is pleased to announce it is a recipient of Neotrope's 2013 J.L. Simmons Non-Profit PR Grant award. With this commitment, Neotrope will provide public relations support to CPEP over the next year to raise awareness around its programs and accomplishments.
NEW HAVEN, Conn. /eNewsChannels/ -- NEWS Apr 16, 2013: VLP Law Group LLP announces the expansion of its corporate practice with the addition of Marcus Wilkinson, who joins as a partner based in Connecticut. Wilkinson handles angel investments, venture capital transactions, mergers and acquisitions, joint ventures and general corporate matters.
NEW CANAAN, Conn. /eNewsChannels/ -- NEWS Apr 2, 2013: Prevail Consulting, Inc., a leading insurance technology and services provider, and MFX, a leading provider of hosted IT applications and outsourcing solutions for the Property and Casualty insurance industry, today announced an agreement whereby MFX will provide the Prevail Reinsurance System as a component of MFX's Integrated Insurance Platform.
BRIDGEPORT, Conn. (SEND2PRESS NEWSWIRE) — Head lice love the holidays as much as kids do, says George Coleman, founder of Dermedics Laboratories and master-mind behind the only non-toxic, FDA registered head lice treatment and repellent used by the U.S. Department of Health and Human Services to treat and prevent head lice infestations. Holiday parties give [...]