Entertainment Industry News and Related Business News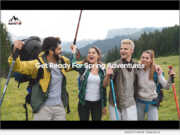 eNewsChannels NEWS: -- As the weather starts warming up and many are gearing up for hiking, trekking, and other spring adventures, lightweight and durable outdoor footwear designed to provide stability and comfort is inevitable. Nortiv8, a leading footwear brand that offers top-quality outdoor shoes, has kick started the year with improved customer services while providing an exciting offer for first-time shoppers.
eNewsChannels NEWS: -- F. Dumanjug felt a strong calling to write during Australia's extensive lockdowns. As someone who did not have a prior interest in being an author, she began to question herself. However, F. Dumanjug states that God spoke and said, "This book, I will make it happen, and it will be done." Several months later, born out of her personal journals "To Listen of the Lord's Jesus Christ Voice, Holy Spirit" (ISBN: 978-0228885740; Jan. 2023) came to life.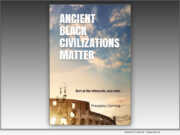 eNewsChannels NEWS: -- Perusine Press celebrates Black History Month with author Procopius Canning's deeply researched book "Ancient Black Civilizations Matter: Sort of like Wakanda, only real!" (ISBN: 979-8696570037), a fascinating survey of Blacks and Black culture in the ancient world.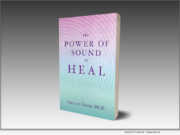 eNewsChannels NEWS: -- Sound Therapy expert Dr. Shelley Snow is launching her new book, "The Power of Sound to Heal" (IBSN 978-0228876915; June, 2022); the book hit #1 for 3 days in a row on Amazon's KDP charts. It introduces new audiences to the emerging fields of Sound Therapy and Sound Healing. "The Power of Sound to Heal" contains easy-to-learn tools that use sound to promote mental and physical health.
eNewsChannels NEWS: -- With Valentine's Day less than a week away, last minute shoppers need not fret. The Hollywood Burlesque Festival is offering a sweetheart deal that includes a chance to win two VIP tickets and a 30% discount for anyone that buys at least two tickets. Heading into its 10th year, the Hollywood Burlesque Festival takes place March 17-19, 2023 at The Vermont Hollywood.
eNewsChannels NEWS: -- On February 17, 2023, Houston, Texas pianist/composer Melvin Johnson will offer a gift to the world with his debut album, "Little Red Wagon," overflowing with musical narratives on family love and the life lessons they provide. Johnson, who once thought of himself as only a live performer, found a unique hunger for recording and production during COVID lockdown.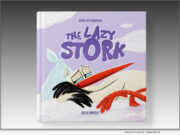 eNewsChannels NEWS: -- Diana Aleksandrova has always wanted to be a mom, but after years of trying to become pregnant, that dream hasn't come true yet. Inspired by her struggles and the legend about the storks bringing the babies, she writes "The Lazy Stork" (ISBN: 978-1953118264; May 2023; Dedoni).
eNewsChannels NEWS: -- Covenant Winery, which highlights appellation driven wines from California and Israel, kicks off its 20th anniversary celebration on Sunday, February 5 at City Winery from 2:30 p.m. to 5 p.m. in New York City with a jazz concert led by winery founder and proprietor, Jeff Morgan, and friends.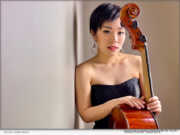 eNewsChannels NEWS: -- The Arlington Philharmonic Orchestra will perform the United States premiere a composition written in 1781 by Marianna Martines, a student of Franz Joseph Haydn. Martines work is the overture to her oratorio "Isacco." This edition by the Philharmonic Orchestra's Music Director Orlando Cela aims to preserve as much as possible the intentions of the composer, and show the mastery of Martines.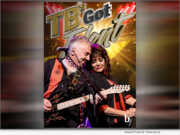 eNewsChannels NEWS: -- Tori Belle Cosmetics announces its second annual Virtual TB's Got Talent Charity Bash, airing Live, March 2, 2023 at 4 p.m. PT on the Tori Belle Cosmetics FB page and Tori Belle Cosmetics YouTube channel. The proceeds will provide grants for people and families in need through the National Organization for Women's Safety Awareness (N.O.W.S.A.).