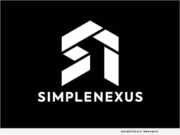 eNewsChannels NEWS: -- SimpleNexus, developer of the leading homeownership platform for loan officers, borrowers, real estate agents and settlement agents, today announced the debut of Nexus Pay at the Mortgage Bankers Association's Annual Convention and Expo (MBA Annual21) happening October 17-20 at the San Diego Convention Center.
eNewsChannels NEWS: -- "Impolite Boys," a dark comedy film that depicts the life of Peter and John, two unbearable young boys who struggle as they can to survive the adversities of New York life, is now available on Apple TV, VUDU, Google Play and Amazon. "Impolite Boys," written, produced, and directed by Hamado Ouedraogo, is punctuated with provocative gags, intrigues, a fascinating hypocrisy and jealousy of a stepmother.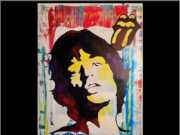 eNewsChannels NEWS: -- What do you get when you mix multidisciplined, modern artists from around the world with a cutting-edge blend of technology and art? You get Modern Art Cartel. Modern Art Cartel is at the forefront of combining art with technology and has developed the world's first AI digital artist, MysterioAI, that creates engaging NFTs (non-fungible token) or collectible digital assets.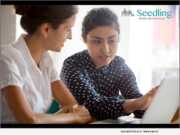 eNewsChannels NEWS: -- Seedling, a non-profit organization serving children who have an incarcerated parent, is seeking business partners and individuals to mentor children in Central Texas school districts during the 2021-22 school year. The organization served 349 children last school year and expects to significantly increase the number of children served during the 2021/2022 school year.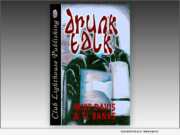 eNewsChannels NEWS: -- Authors Mike Davis and TL Banks are announcing their new book "Drunk Talk" (ISBN: 979-8675709625). "Drunk Talk" is a true original that keeps you laughing all the while being intrigued. "Since nobody listens to drunks, we decided to turn our rants into an entire book," says Davis.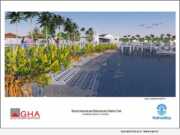 eNewsChannels NEWS: -- Scientists, government officials and citizens concerned about climate change and sea level rise will soon have a new source of data when Wahoo Bay in Pompano Beach launches. This underwater marine park will become a global incubator for the ocean's ecosystem and will test the SEAHIVE™ marine and estuarine shoreline protection system, a research project funded by the National Cooperative Highway Research Program (NCHRP) Innovations Deserving Exploratory Analysis (IDEA) in collaboration with FDOT.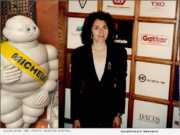 eNewsChannels NEWS: -- Ellen Havre Weis, founder of San Francisco's Museum of Modern Mythology, died Tuesday, July 27. The cause was brain cancer, her husband, Gordon Whiting, announced today. Weis was sixty-four. Weis and her husband formed WeisPR in 1994 in Berkeley, California.
eNewsChannels NEWS: -- Jade Kettner, Hawkeye NDT Services, Fort Collins, Colorado was recently named to the National Small Business Association (NSBA) Leadership Council. NSBA is the nation's oldest small-business advocacy organization and operates on a staunchly nonpartisan basis. Kettner, a recognized leader in the small-business community, joins the NSBA Leadership Council.
eNewsChannels NEWS: -- Market Defense, a leading brand growth and protection agency supporting Beauty and passion brands on the Amazon platform, just announced changes to its executive team and client delivery teams to support a surge in growth. Market Defense operates 3P businesses on behalf of its clients, providing deep expertise in Amazon account management, brand protection, value added logistics and performance marketing.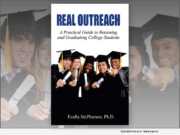 eNewsChannels NEWS: -- According to U.S. News & World Report, 1 in 3 first-year college students will not return for their sophomore year. Dr. Ezella McPherson has retained 82% to 100% of at-risk first-year college students during her tenure at the University of Illinois at Urbana-Champaign, Wayne State University, and Indiana University. She shares more about her success with at-risk college students in her new book, "Real Outreach: A Practical Guide to Retaining and Graduating College Students" (ISBN: 978-1737273103).