Florida Business News, Entertainment, and Technology News (U.S.)
eNewsChannels NEWS: -- Papa, a leader in the Elder Tech industry announced they have expanded services to California, Illinois, Texas, Mississippi, Arkansas, South Carolina, and Tennessee. Papa is expanding beyond its current markets of 19 cities throughout Florida, Michigan, and Pennsylvania. Papa Pals support older adults with transportation, household chores, technology, and companionship. The Papa Pals are like "Grandkids On-demand!"
eNewsChannels NEWS: -- Bakers everywhere know the importance of using quality ingredients in their products. Take vanilla beans for example -- their unique flavor can enhance the worlds of both savory and sweet foods. However, according to Native Vanilla, an Orlando-based vanilla provider, vanilla beans can be challenging to find, purchase and have delivered to your door in a timely manner
eNewsChannels NEWS: -- George Mason was a short, bookish man who was a friend and neighbor of athletic, broad-shouldered George Washington, says author William G. Hyland, Jr., in his new book, "George Mason: The Founding Father Who Gave Us the Bill of Rights" (ISBN: 978-1621579267; Regnery History).
eNewsChannels NEWS: -- When Olivia Norem first heard the narration of the book, "His Viking Bride," she was so caught up in the story she nearly forgot that she is, in fact, the one who wrote it. And this marketer turned author is not the only one who found the audiobook captivating.
eNewsChannels NEWS: -- Musifor Inc., a new-startup that has been building an innovative technology to help the background music service industry with features that have never been seen before in the market, is also investing in its own record label. To launch its services, Musifor is releasing its very first Artist on its label called, "Musifor Music."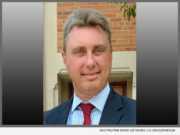 eNewsChannels NEWS: -- Papa, Inc., the nation's first human companionship platform for seniors, today announced the appointment of healthcare benefit industry veteran Chuck Hector as Chief Growth Officer. Mr. Hector will play an instrumental role in leading the company's expansion of its "Grandkids On-Demand" service to address the epidemic of social isolation and loneliness in our nation's senior segment.
eNewsChannels NEWS: -- Empire License, Inc., owners of a wide variety of trademarks and brands, are proud to announce the launch of their new apparel and more licensing agency, located in Miami, Fla.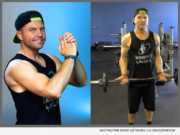 eNewsChannels NEWS: -- A new smartphone sports and fitness app, 1 Workout 4 Life, launched by Fitness Spark Plug, is designed to get people in shape and keep them in shape - not just for the short-term, but long-term too. This flagship program is free to download on Google Play and the Apple App Store.
eNewsChannels NEWS: -- Guardian Angels Medical Service Dogs, Inc. based in Williston, Florida is proud to welcome Mr. Mike Hudson, Senior Vice President of PNC Bank's Enterprise Transformation Efforts to our Advisory Council.
eNewsChannels NEWS: -- BodyLogicMD, the most highly trained network of practitioners specializing in bioidentical hormone replacement therapy and integrative medicine, has received endorsement from Leisa Hart, well-known host of the workout series "Buns, Abs and Arms of Steel."