Florida Business News, Entertainment, and Technology News (U.S.)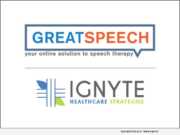 eNewsChannels NEWS: -- Great Speech, Inc., a pioneer in the online speech therapy space, has partnered with Ignyte Healthcare Strategies LLC to increase consumer access to much-needed virtual speech therapy services.
eNewsChannels NEWS: -- HornBlasters Inc., the maker of train horns for trucks and cars, is expanding its operations and has opened a new location in Tampa, Florida. The new warehouse facility officially opened for business on June 1 and offers customers the convenience of contactless pickup for their orders and room for continued growth as the company continues to expand its offerings.
eNewsChannels NEWS: -- Silver Solutions, a company specializing in helping older adults and their families live safer, less stressful lives wherever they call home, today released a new downloadable infographic entitled "What to do with Mom's Home after she passes" for posting or sharing.
eNewsChannels NEWS: -- Industry Veteran Mark DeAndrea has been appointed as President & Chief Strategy Officer of BioTork. Mark's recent operational leadership experience includes Vice President and Business Unit Leader for Domtar BioMaterials (advanced materials and performance chemicals innovation and commercialization) and Senior Vice President of Strategic Development for POET.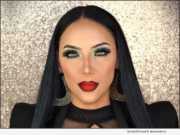 eNewsChannels NEWS: -- Renowned celebrity hairstylist Ted Gibson and Master Colorist Jason Backe are excited to have stylist Cece Nunez of Salon Sardis join the Ted Gibson Artistic Team in participating in this season's Spring/Summer 2020 New York Fashion Week.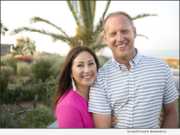 eNewsChannels NEWS: -- Let's be honest: What can you really do in 21 days? Well, here's what you probably can't do: Lose 10 lbs., learn a new language -- even organizing the garage might take longer than that. But thanks to Ryan & Blair Critch, all it takes is 21 days to strengthen your Marriage. And the best part? It's fun, easy, effective - and free!
eNewsChannels NEWS: -- Dr. Lauren Goodall (PsyD), releases her ground-breaking self-help book, "Bipolar is not an STD" (ISBN: 978-1543975581), Dr. Goodall designed the book around getting people better faster. She wanted a book that could be finished over the course of a weekend; not something that would take a long period of time to plow through.
eNewsChannels NEWS: -- Papa, a leader in the Elder Tech industry announced they have expanded services to California, Illinois, Texas, Mississippi, Arkansas, South Carolina, and Tennessee. Papa is expanding beyond its current markets of 19 cities throughout Florida, Michigan, and Pennsylvania. Papa Pals support older adults with transportation, household chores, technology, and companionship. The Papa Pals are like "Grandkids On-demand!"
eNewsChannels NEWS: -- Bakers everywhere know the importance of using quality ingredients in their products. Take vanilla beans for example -- their unique flavor can enhance the worlds of both savory and sweet foods. However, according to Native Vanilla, an Orlando-based vanilla provider, vanilla beans can be challenging to find, purchase and have delivered to your door in a timely manner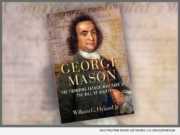 eNewsChannels NEWS: -- George Mason was a short, bookish man who was a friend and neighbor of athletic, broad-shouldered George Washington, says author William G. Hyland, Jr., in his new book, "George Mason: The Founding Father Who Gave Us the Bill of Rights" (ISBN: 978-1621579267; Regnery History).