Florida Business News, Entertainment, and Technology News (U.S.)
eNewsChannels NEWS: -- Guardian Angels Medical Service Dogs, Inc. based in Williston, Florida is proud to welcome Mr. Mike Hudson, Senior Vice President of PNC Bank's Enterprise Transformation Efforts to our Advisory Council.
eNewsChannels NEWS: -- BodyLogicMD, the most highly trained network of practitioners specializing in bioidentical hormone replacement therapy and integrative medicine, has received endorsement from Leisa Hart, well-known host of the workout series "Buns, Abs and Arms of Steel."
eNewsChannels NEWS: -- If Santa Claus was an influencer he'd stick Selfie Stick-It(R) to his gift giving list. Everyone knows how difficult it is to capture group photos without leaving someone out of the shot. While different products have been engineered to solve this problem the smallest and most universal is the one from Fromm Works Inc.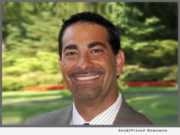 eNewsChannels NEWS: -- Government communications expert Elliot Cohen says he is changing the way cities tackle resident outreach. The former head of communications for both public agencies and cities says government needs to shift its mentality away from passive public relations and towards a new model mirroring pro-active private sector communication.
eNewsChannels NEWS: -- PitBullTax Institute, an educational branch of the well-established IRS Tax Resolution Software, organizes its Second PitBullTax User Conference: "Tax Resolution Expert Program." It will take place on September 20-21-22, 2018 at the Hilton Fort Lauderdale Beach Resort. This conference is designed exclusively for existing and potential users of PitBullTax Software.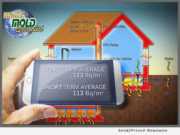 eNewsChannels NEWS: -- Premier South Florida mold removal company, Miami Mold Specialist, diversifies business, adds Radon Testing and Radon Mitigation services to extensive line-up of indoor environmental service offerings. Unbeknownst to most people, radon gas exposure is attributed as one of the top leading causes of lung cancer in the United States.
eNewsChannels NEWS: -- Guardian Angels Medical Service Dogs, Inc. is a national 501(c)(3) non-profit, located in Williston, Fla. In June of this year, we paired Parkland School Shooting survivor, Haylee Shepherd with a Medical Service Dog, to cope with the PTSD developed after last year's shooting.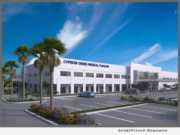 eNewsChannels NEWS: -- PET Imaging Institute of South Florida (PIISF), a leader in the PET/CT Medical Imaging Market, announced today that they will be opening a new, dedicated, 2800 sq. ft. PET/CT facility in Fort Lauderdale. PIISF has experienced rapid growth and an expanding patient base across Broward County, creating the need to open a new facility in this underserved area.
eNewsChannels NEWS: -- Aclaro, the leading provider of blockchain based open data platforms and solutions, has announced that it has launched a new Fintech Artificial Intelligence (AI) solution focused on the lending industry. The new solution is Aclaro TrueView(TM). Aclaro aims to equip lenders with the innovative tools needed for competitive advantage with its tech savvy, blockchain based predictive analytics platform that can be utilized without incurring heavy costs.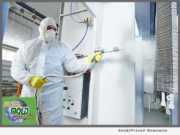 eNewsChannels NEWS: -- Prominent South Florida mold removal and indoor environmental services company, Miami Mold Specialist, implements latest scientific breakthrough in mold prevention coating solutions. This all in one anti-fungal, anti-bacterial, Near Zero ECO VOC coating technology works by killing off mold at the source, inhibiting condensation.