Food and Beverage News, including Chefs, Cooking, and Related Topics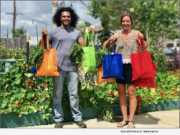 eNewsChannels NEWS: -- Today, the various organizations that make up the Growing Local Collaborative - Recirculating Farms Coalition, Top Box Foods Louisiana, SPROUT NOLA, New Orleans Food Policy Advisory Committee, and Liberty's Kitchen - in partnership with Market Umbrella and the Crescent City Farmers Market, are ramping up efforts to keep New Orleans residents fed and healthy by organizing food distribution from farms to families and mapping important resources.
eNewsChannels NEWS: -- Ori'Zaba's, one of Las Vegas's most popular scratch Mexican food franchises, has become a leading voice - and employer - for women who seek leadership roles in the restaurant industry.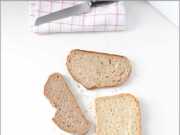 eNewsChannels NEWS: -- Craving good bread led to the idea to develop this unique baking subscription box: BREADISTA. Have you ever checked the ingredients list of store-bought bread? Have you ever wondered why there is "enriched flour"?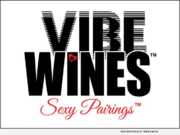 eNewsChannels NEWS: -- Give your partner a truly unique and unforgettable Valentine's Day gift this year. Love isn't standardized, so romantic gifts shouldn't be either. Vibe Wines( Sexy Pairings bring their award-winning California wines together with playful products such as romantic lingerie, intimate games, and massage oils to create unique and love-inspiring gift sets designed to keep on giving long after the holiday is over.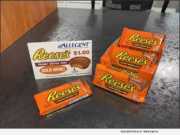 eNewsChannels NEWS: -- Capturing the buzz of a current Hershey's Reese's Peanut Butter commercial spot - Allegent FCU actually sells Reese's Peanut Butter Cups at a financial institution! The Hershey Company's branded Reese's spot teased the Federal Credit Union into accepting the challenge and partnering with Reese's in fulfilling the commercial spot's thought: that Reese's are "sold literally everywhere business is done, I'm pretty sure you could buy them at a bank."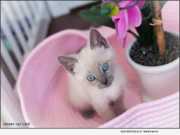 eNewsChannels NEWS: -- Small Lives Matter Kitten Rescue Inc., a nonprofit 501(c)(3) organization specializing in saving sick and orphaned kittens, announces that they are partnering with Whiskers Cafe, LLC and Bold Bean Coffee Roasters to open Frisky Cat Cafe at 1092 S. Ponce De Leon Blvd. in St. Augustine, Florida. It's a first-of-its-kind cat cafe, combining a coffee beverage cafe with a cat lounge.
eNewsChannels NEWS: -- New Year! New Look! As of January 1, 2020, Fuzzy's Empanadas is now The Naked Empanada. We're not going anywhere - just shaking things up a bit. Fuzzy will still be the master mind behind your favorite empanadas.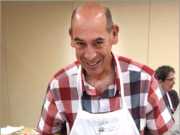 eNewsChannels NEWS: -- Cottage Cooking, known for their dinner-party style cooking classes, has recently expanded into offering daytime baking classes. Founders, John Godts and Liisa Andreassen, recently attended some baking classes at the King Arthur Flour Baking School in Norwich, Vermont, and are excited to share what they learned.
eNewsChannels NEWS: -- Chicago Illinois area's William Madden, co-founder and senior partner of Whole Brain Consulting, is scheduled to present at The Hatchery from 6 to 7:30 p.m. on December 2, 2019.
eNewsChannels NEWS: -- AVA Companies of Hicksville, N.Y., case-ready manufacturer and distributor to the supermarket and food processing industry of private label pork, beef and other protein products, has announced the appointment of Leonard E. Lombardi, Jr. as its Chief Executive Officer (CEO), effective immediately. Lombardi, a Villanova University alum, succeeds AVA's founder, Albert L. Girgenti, who recently passed away.