Food and Beverage News, including Chefs, Cooking, and Related Topics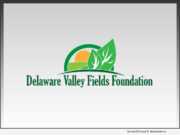 eNewsChannels NEWS: -- For the first time in decades, the long-lost heritage grain, Rosen rye, will be distilled into rye whiskey in Pennsylvania! "The last man to distill Rosen rye into whiskey at Michter's Distillery in Schaefferstown, Pa. will be the first to distill it here again," said Laura Fields, founder of the American Whiskey Convention and CEO of the non-profit, The Delaware Valley Fields Foundation.
eNewsChannels NEWS: -- Amongst all of the glitz and glamour that is so prevalent in the modern cuisine industry, one factor consistently and undeniably proves itself: that unforgettable, exquisite flavor will always reign superior in the hearts of food lovers. Take into account the groundbreaking story of Korea Town's/LA's newest gem, H Cafe - part of the H Hospitality Group.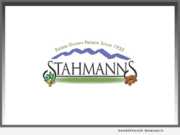 eNewsChannels NEWS: -- Ever want to get a look at what goes on behind the scenes at a working, commercial, estate-grown pecan farm? Well now is your chance. Stahmanns Pecans is wrapping up its twelve-part blog series titled: "A Year on an Estate Grown Pecan Farm." The series began in October 2018 and the final installment of the series will be published on September 2, 2019.
eNewsChannels NEWS: -- On September 21, 2019, Kief-Joshua Vineyards will be hosting the First Annual Southeast Arizona New Vintners Wine Growers Harvest Festival at their vineyard in Elgin, Arizona (located at 370 Elgin Road, Elgin, AZ 85611). Eight Arizona-based wineries and vineyards will be in attendance, pouring some of the state's newest wines available, alongside two local bands on stage, gourmet food from local eateries and a variety of retail vendors.
eNewsChannels NEWS: -- The Korea Agro-Fisheries & Food Trade Corporation (aT, President Lee Byung-ho) successfully hosted the K-Food Fair 2019 at the Jacob K. Javitz Center in New York on July 6-7. The K-Food Fair was held in conjunction with the KCON Convention, organized by CJ ENM, which was attended by over 55,000 millennial and Generation Z fans of Korean culture.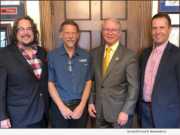 eNewsChannels NEWS: -- The St. Augustine Distillery joined two Florida distillers along with more than 150 craft distillers from around the country who gathered in Washington, D.C. from July 22 through July 24 for the distilled spirits industry's 10th Annual Public Policy Conference, co-hosted by the Distilled Spirits Council of the United States and the American Craft Spirits Association (ACSA).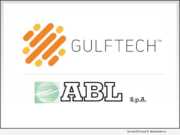 eNewsChannels NEWS: -- Gulftech International, Inc. ("Gulftech") based in Denver, Colorado, USA, announced today that it has completed the acquisition of ABL S.p.A. ("ABL" or the "Company"). The Gulftech family of companies are the world's recognized leaders in the engineering, manufacture, lease, sale and service of industrial equipment and components serving many of the world's most important food production and processing companies.
eNewsChannels NEWS: -- Just in time for the summer season, Hudson Valley Wine Magazine is launching a fully redesigned, mobile-friendly website that is tailor-made not only for consumers and visitors who want the most out of their wine and craft beverage experience in the Hudson Valley, but also researchers, media, and members of the trade who want to learn more about the region's industry from an historical and agricultural perspective.
eNewsChannels NEWS: -- The UNESCO (United Nations Educational, Scientific and Cultural Organization) Assembly has officially declared the Prosecco Hills of Conegliano and Valdobbiadene the 55th Italian "World Heritage Site." Innocente Nardi, President of the Consortium for the Protection of Conegliano Valdobbiadene Prosecco DOCG, expressed, "Our profound satisfaction and immense joy at the declaration of the Prosecco Hills of Conegliano and Valdobbiadene as a World Heritage Site."
eNewsChannels NEWS: -- Philly Games Inc. announces its first location of Queen & Rook Game Cafe will be near the corner of 2nd and South Streets, at the site of the former Hikaru restaurant. Philadelphia's newest player is getting ready to make its first move with a late Summer opening. They promise a game library of more than 1,000 new and vintage board games, a retail section, easy to share plates, local drafts and a full liquor license.