Food and Beverage News, including Chefs, Cooking, and Related Topics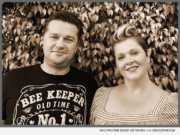 eNewsChannels NEWS: -- A new online platform - the Domestic Beekeepers' Marketplace - provides U.S. beekeepers the opportunity to market their small batch, nutrient-rich, American-made natural honey to consumers, not just locally, but nationwide. This is great news because many low-cost, imported honey varieties are forcing American beekeepers out of business.
eNewsChannels NEWS: -- The Justice League of Food will welcome supporters, partners, community leaders, and the general public to a Grand Opening & Ribbon Cutting Celebration. Guests will include Governor Kim Reynolds.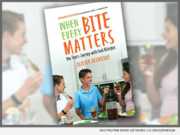 eNewsChannels NEWS: -- Teens with food allergies are at the greatest risk of suffering a fatal reaction. Fifteen-year-old Olivier Deldicque is on a mission to change that. His new book, "When Every Bite Matters: One Teen's Journey with Food Allergies" (ISBN: 978-0578418537; Pop Fly Publishing) outlines life saving tips and advice for teens coping with food allergies.
eNewsChannels NEWS: -- A new restaurant has emerged in the former home of an avant garde theater in Williamsburg. Monarch Theater Restaurant, located at 146 Metropolitan Avenue, offers a unique and inspired collection of small- and large-plate Asian dishes, influenced by the cuisine of China, Japan, Korea, Taiwan, and Thailand.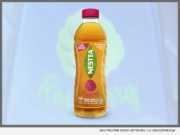 eNewsChannels NEWS: -- Brands Within Reach (BWR) announced today the introduction of a new line of Nestea 17.6 ounce ready-to-drink natural black and green teas offered in four flavors: Black Tea lemon, Black Tea Peach, Green Tea Raspberry, Green Tea Lime and Mint.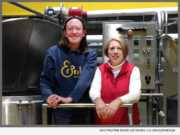 eNewsChannels NEWS: -- ENKI Brewing Company announced the launch of Raspberry Bomb Saison (RBS) March 8 in its taproom, highlighting the exploding role of women in the beer business. ENKI Brewer, Kendra Gephart, created RBS using a blend of hops developed by the members of Pink Boots Society.
eNewsChannels NEWS: -- Denver Sister Cities International announces that Denver's most food-savvy Francophiles will convene on March 4, 2019, at the French-inspired Coohills restaurant, a slow food-friendly eatery in LoDo, for a six-course meal with French wine pairings to honor the relationship of Brest, France, and its sister city, Denver.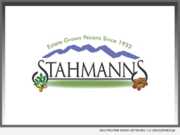 eNewsChannels NEWS: -- Stahmanns Pecans shares tips to know when pecans are ready to harvest. Pecans are ready to harvest when they begin to drop from the trees, usually around the time when the tree begins losing its leaves for the winter. Mature pecans have green husks which have turned brown and crack open. That's how you know they are ready.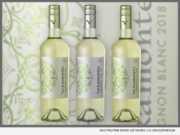 eNewsChannels NEWS: -- Gonzalez Byass has announced the very first ECOCERT(R) certified organic wine for its Casablanca Valley, Chile-based Vinedos Veramonte: the 2018 Sauvignon Blanc. Veramonte is the standard bearer within the Gonzalez Byass umbrella of Chilean labels (which also include Ritual, Primus and Neyen), and this release marks the first of what will eventually become a 100 percent organic/biodynamic stable of all its Chilean wines.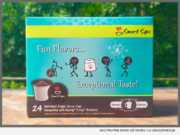 eNewsChannels NEWS: -- Smart Sips Coffee founder and president, Lara Nikola, went swimming with the sharks from Shark Tank as a guest on Good Morning America's newly-branded afternoon show called "Strahan and Sara," pitching her unique fun flavored coffees, lattes, cappuccinos and hot chocolates.