Food and Beverage News, including Chefs, Cooking, and Related Topics
eNewsChannels NEWS: -- As Covid-19 lockdowns expanded this year, Singing Dog Vanilla saw grocery sales of its Pure Vanilla Extracts rise along with the public's enthusiasm for home baking. But they were surprised that demand also increased for their Alcohol Free Pure Vanilla Flavor, a product usually consumed by people avoiding alcohol in their diet.
eNewsChannels NEWS: -- Located in the heart of the Midwest, Midland Co. (formerly known as Kimle Aquaculture) announced the launch of an innovative land-based shrimp production facility in Story City, Iowa. Midland Co.'s mission is to raise sustainable, ethical, and delicious seafood.
eNewsChannels NEWS: -- InnovAsian, a national supplier of Asian frozen food products, announced today a new philanthropic effort that will deliver healthy, tasty meals to students and the broader community though Seattle Public Schools (SPS) distribution sites. Because of the pandemic, schools are teaching remotely, and food insecurity is increasing.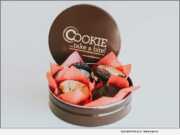 eNewsChannels NEWS: -- Direct-to-consumer Boutique Bakery brand COOKIE...take a bite! will expand its offerings to ship back to school college cookies to share love with the college kids who are facing a new normal.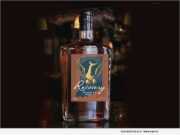 eNewsChannels NEWS: -- Nationally Syndicated Radio Host Tony Katz, Blend Bar Cigar proprietor Corey Johnston and Crossroad Vintners' Nolan Smith have released "Recovery Rye," a rye whiskey that provides needed dollars to hospitality workers across Indiana.
eNewsChannels NEWS: -- After being closed for several months, Cottage Cooking Asheville has re-opened, but classes look a little different now. They're even more intimate and guests will enjoy more of a demo versus hands-on experience.
eNewsChannels NEWS: -- Good Heart Catering in Los Angeles is excited to welcome back those slowly returning to offices and film productions in Los Angeles.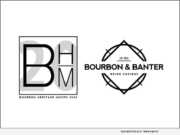 eNewsChannels NEWS: -- We can all agree that 2020 has been a tough year, that America needs a drink, and we're damn sure it's not bleach; it's a better word also beginning with "b." Join your fellow Americans in drinking your fair share when whiskey review and storytelling website Bourbon & Banter kicks off its annual "30 Days of Bourbon Celebration."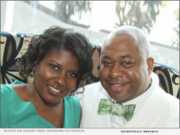 eNewsChannels NEWS: -- GrubGuard, a technology company founded in 2019 in Wyandanch, New York, has developed a patent-pending hardware and software solution, which aids in the protection of consumer food deliveries by reducing the risk of contamination and package tampering.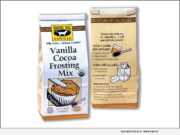 eNewsChannels NEWS: -- Singing Dog Vanilla is introducing an Organic Vanilla Cocoa Frosting Mix with compostable packaging after movement of their Organic Vanilla Frosting Mix surged by 209% this year. Sales growth is most likely encouraged by an increase in home baking while people shelter in place.