Food and Beverage News, including Chefs, Cooking, and Related Topics
eNewsChannels NEWS: -- BEE&YOU's Ultra Strength Tablet was awarded "the Sustainable New Product" by Sustainable Food Awards, in Amsterdam in June 2019. The tablet is a natural mixture of propolis, royal jelly and pollen without added sugar, fat, preservatives or any chemical additives. Recommended amount is two tablets daily preferably between meals.
eNewsChannels NEWS: -- This week, Foxtail Coffee Co., a local chain serving organic and ethically-sourced coffee, added Scott Callahan to their owner and leadership team. Callahan, a real estate investor, lawyer and philanthropist in Winter Park, Fla., will also serve as general counsel to the company. He joins co-founders Alex Tchekmeian and Iain Yeakle in overseeing the expansion and continued success of the local string of cafes.
eNewsChannels NEWS: -- Chicago area's Will Madden, co-founder and senior partner of Whole Brain Consulting, speaks at the Chicagoland Food and Beverage Network Founder's Series, held September 25, 2019. The Founders Series is a CFBN series presented in partnership with CA Branding, Fifty Gazelles and PreBrands.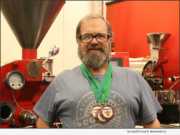 eNewsChannels NEWS: -- Evansville Coffee Company brought home three medals from the fifth annual Golden Bean North America Roasting Competition. Since its launch in 2015, the Golden Bean North America has grown to include more than 1,300 coffees submitted to this year's competition from the best roasters across the USA and Canada.
eNewsChannels NEWS: -- Boulder, Colorado area's Brandon Hernandez, co-founder and senior partner of Whole Brain Consulting, speaks at the Food and Beverage Business Growth Summit, held September 23 - 29, 2019. The summit provides guidance to emerging food and beverage brands across the country and globally
eNewsChannels NEWS: -- On August 9, 2019, The Food Shop announced the launch of Gallivant Mawa Ice Creams, a new line of desserts in seven globally-inspired flavors. The mawa ice creams are egg-free, gluten-free and contain no artificial flavors and ingredients.
eNewsChannels NEWS: -- Not only does Uncle John's Pride specialize in producing a variety of award-winning, premium smoked sausages and other meats, they also fan the flames of philanthropy, sharing a culture of giving back to the communities it serves.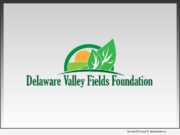 eNewsChannels NEWS: -- For the first time in decades, the long-lost heritage grain, Rosen rye, will be distilled into rye whiskey in Pennsylvania! "The last man to distill Rosen rye into whiskey at Michter's Distillery in Schaefferstown, Pa. will be the first to distill it here again," said Laura Fields, founder of the American Whiskey Convention and CEO of the non-profit, The Delaware Valley Fields Foundation.
eNewsChannels NEWS: -- Amongst all of the glitz and glamour that is so prevalent in the modern cuisine industry, one factor consistently and undeniably proves itself: that unforgettable, exquisite flavor will always reign superior in the hearts of food lovers. Take into account the groundbreaking story of Korea Town's/LA's newest gem, H Cafe - part of the H Hospitality Group.
eNewsChannels NEWS: -- Ever want to get a look at what goes on behind the scenes at a working, commercial, estate-grown pecan farm? Well now is your chance. Stahmanns Pecans is wrapping up its twelve-part blog series titled: "A Year on an Estate Grown Pecan Farm." The series began in October 2018 and the final installment of the series will be published on September 2, 2019.