General Editorial News, Human Interest, and Lifestyle Feature Stories
eNewsChannels NEWS: -- "Circumcision Scar" (ISBN: 978-1734555806), an unflinching memoir by Jay J. Jackson, details his lifelong struggle with recurring nightmares that he ultimately realized were repressed memories of his neonatal circumcision.
eNewsChannels NEWS: -- Inc. magazine revealed that Booksy is No. 299 on its annual Inc. 5000 list, the most prestigious ranking of the nation's fastest-growing private companies. The list represents a unique look at the most successful companies within the American economy's most dynamic segment-its independent small businesses.
eNewsChannels NEWS: -- Founded by Uber alums Jason and Diana Liles, New American Fine Art aims to bring the restorative qualities of the great outdoors to overworked employees and cooped up quarantiners around the globe. The online photography gallery - launching Aug. 24, 2020 - will feature ultra-high-resolution images captured on their year-long sabbatical from the fast-paced tech world.
eNewsChannels NEWS: -- Award-winning journalist, bestselling author, and women's health & wellness advocate, Joan Lunden, has been named host of "Second Opinion," public television's Emmy-nominated national healthcare series.
eNewsChannels NEWS: -- The 2020-2021 school year is starting with a baseline of caution, anxiety and an ever-changing game plan during a global pandemic. Local doctors of optometry have teamed up with the Colorado Optometric Association and 2020 Eyes Colorado to compile a unique list of five areas to consider as families near the start of school.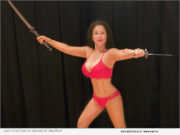 eNewsChannels NEWS: -- Judy Stetson, widow, teacher, bodybuilder, and contestant for Ms. Health and Fitness 2020 suits up in a bikini to ride the wave of pandemic changes throughout the Fall school season. The teacher battled memories of 911 emergency calls and widespread stress syndrome from the COVID crisis that took the life of her adult former student.
eNewsChannels NEWS: -- Individuals who are living with a terminal illness and the people who love them can now deeply transform their shared experience of the dying process, thanks to a new book released today by author Melody LeBaron, "Transforming Death: Creating Sacred Space for the Dying" (ISBN: 978-1733477123).
eNewsChannels NEWS: -- "Through It All I'm Still Standing" (ISBN: 978-1735052519) is the first book from the talented writer and publisher Towanna Hogue as she shares her personal experiences surviving several challenges, including marriage, divorce, cancer, and starting over with readers worldwide.
eNewsChannels NEWS: -- The alluring beauty of classic automobiles is the subject of short videos by television camera-crane specialist Howard Heitner, launching as Classic Car Video. The series starts with heavyweights of classic car subculture: A rare '69 Corvette; and the celebrated '64.5 Original Mustang.
eNewsChannels NEWS: -- 2020 Mom has been awarded a significant multi-year capacity investment by the Perigee Fund, a philanthropic organization focused in supporting early parenting, so families can thrive.