Government News, including Ballot Initiatives, Local and State Policy and Related
eNewsChannels NEWS: -- Oscilla Power, Inc. is proud to announce the receipt of a $200k grant from the US DOE to further develop technology that enables autonomous underwater vehicles (AUVs) to recharge themselves using ocean waves. In this Small Business Innovation and Research (SBIR) project, Oscilla Power will collaborate with Lockheed Martin, through their Rotary and Mission Systems group.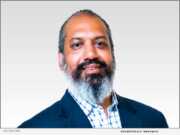 eNewsChannels NEWS: -- District Leader Oz Sultan announced today that he is the reformed Republican candidate for New York's 30th District for State Senate. Sultan, a Harlem resident, has gone from a Harlem Resident to a District Leader for the 70th Assembly
eNewsChannels NEWS: -- RMA presented their combined 5-Year Strategic Finance Plan and Action Plan for the City of North Miami Beach to the CRA Board on Thursday, June 25. The award-winning consulting firm developed a clear and concise roadmap to prioritize and guide redevelopment in the CRA area. This plan was unanimously approved by the Board.
eNewsChannels NEWS: -- As the Sacramento region heads into an extremely hot week, one local animal welfare organization is taking action to help animals left in hot cars. The Sacramento SPCA is providing thermometers to all animal control officers in Sacramento County.
eNewsChannels NEWS: -- BeingwellCA, a California 501(c)(3), submitted the initial design for the Mental Health Awareness License Plate to California Department of Education for DMV review.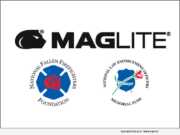 eNewsChannels NEWS: -- The National Fallen Firefighters Foundation (NFFF), The National Law Enforcement Officers Memorial Fund (NLEOMF) and Mag Instrument, U.S. Manufacturer of the iconic MAGLITE flashlight, have partnered with the Pedestrian Safety Institute (PSI) to drive awareness of the deadliest days of the year for pedestrian and traffic fatalities in the Month of July.
eNewsChannels NEWS: -- Blair Walsingham, candidate for US Congress TN District 1, announced today an endorsement by former presidential candidate Andrew Yang and his non-profit, Humanity Forward. Yang's campaign focused on Human Capitalism and Universal Basic Income, inspiring a movement to end partisan politics and seek solutions driven by data.
eNewsChannels NEWS: -- In an effort to protect the right to body autonomy, California Health Coalition Advocacy (CHCA) has drafted legislation that would protect the right to refuse a long list of medical and non-medical interventions issued by the California Department of Public Health and Governor Newsom.
eNewsChannels NEWS: -- Innovations in nuclear energy will play a vital role in reaching Virginia's goal to be carbon-free by 2050 after Governor Ralph Northam signed legislation directing the state to work with industry to develop a strategic plan for the Commonwealth's nuclear industry. The bill directs the government, through the Virginia Nuclear Energy Consortium Authority (VNECA), to work with industry stakeholders to develop a comprehensive plan.
eNewsChannels NEWS: -- Sheila Cherfilus-McCormick, J.D., Democratic candidate for Florida's 20th Congressional District announces she has qualified for the upcoming Democratic Primary against Incumbent Alcee Hastings who is in his 3rd year of aggressive treatment for late stage pancreatic cancer. Mrs. McCormick is the CEO of Trinity Healthcare Services, a home health company with offices in Broward and Palm Beach Counties.