Government News, including Ballot Initiatives, Local and State Policy and Related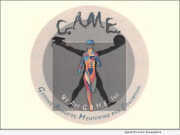 eNewsChannels NEWS: -- On May 25, 2022, Haley Jones, one of the most distinguished We Are G.A.M.E. (Getting Athletes Mentoring and Education) alumna, graduates from the U.S. Air Force Academy (AFA), concluding her storied collegiate basketball career.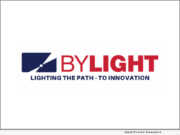 eNewsChannels NEWS: -- The Army National Guard awarded a $2M follow-on contract to By Light Professional IT Services LLC (By Light) and its teaming partner Warhorse Training Solutions. Under this contract, By Light will provide 44 additional Recruiting Experiences to attract and educate young men and women about critical Military Occupational Specialties (MOS).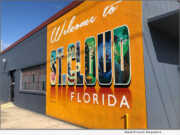 eNewsChannels NEWS: -- The award-winning economic development firm, RMA (rma.us.com) is proud to announce they have been hired by the City of St. Cloud, Florida for professional consulting services to help execute the CRA 5-Year Strategic Implementation and Financing Plan. Drafted by RMA and approved in February 2022, this plan provides a structured and proactive approach to guide redevelopment in the 706-acre CRA district, with the goal of attracting private investment.
eNewsChannels NEWS: -- WaveLink, Inc., a woman-owned small business based in Huntsville, Alabama, has been awarded a $46 billion contract from the U.S. Air Force. Specializing in Aviation and Missile Defense programs, WaveLink, Inc. will perform work related to digital and model-based systems engineering, agile processes, open systems architecture, weapons, and enterprise analytics to benefit the Air Force and Eglin AFB.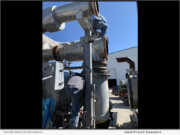 eNewsChannels NEWS: -- Mayor Patrick Collins, members of the Cheyenne City Council, Cheyenne Chamber of Commerce, Encore Green Environmental and Wyoming's Carbon Asset Network (CAN) have jointly announced a celebration of commitment to work on "Climate Wellness through Soil Health" Friday, April 22, 2022 at the Cheyenne Botanical Gardens, 3 p.m.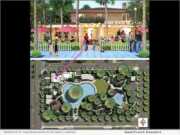 eNewsChannels NEWS: -- The Pompano Beach CRA has announced a Request for Proposal (RFP) for a Master Operator to renovate the historic McNab House and garage, construct a new kitchen, improve the surrounding area for outdoor dining, and design the dining program. The nationwide search invites commercial real estate professionals, with their restaurateur partners, and professional restaurant operators to submit proposals.
eNewsChannels NEWS: -- The New York Young Elite Association (NYYEA) hosted a fundraiser for New York State Governor candidate and Congressman Tom Suozzi at the Penn Club on March 30th. Over 50 attendees spanning political, business, and academic sectors gathered together and discussed with Suozzi his views and insights on political and social issues.
eNewsChannels NEWS: -- Concordia, a leading global convener that hosts the largest and most bi-partisan summit in New York during the United Nations General Assembly, is hosting its first-ever U.S.-focused summit on April 7-8 in Lexington, Kentucky, focusing on the future of technology, trade and environmental sustainability.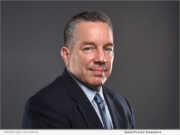 eNewsChannels NEWS: -- The campaign to re-elect Sheriff Alex Villanueva will hold its kick off rally this Saturday, March 26 in Santa Fe Springs. The rally is the first of several planned over the next several months. The Santa Fe Springs office will be the first of several campaign offices throughout L.A. County.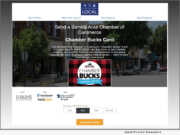 eNewsChannels NEWS: -- In pandemic years 2020 and 2021, more than 100 of Yiftee's almost 400 communities who use its Community eGift Card platform ran dedicated gift card grant or bonus programs to benefit their small businesses, helping them stay afloat. Who were the "hometown heroes" that sponsored these programs during tough times, and continue to do so?