Government News, including Ballot Initiatives, Local and State Policy and Related
eNewsChannels NEWS: -- According to New York City's Mayoral candidate, Cleopatra Fitzgerald, "National and international security are indispensable for the safety of citizens, tourists, immigrants and residents," and she's bringing some injustices to light. She knows that creating agencies, departments, sectors, industries and infrastructures are global governments' approach to developing coordination, but they don't always work.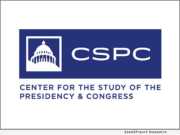 eNewsChannels NEWS: -- The Center for the Study of the Presidency and Congress (CSPC) is proud to announce The Nate Morris Fellowship at George Washington University, the third endowed Presidential Fellowship launched in collaboration with Morris, an alumnus of the Presidential Fellows program.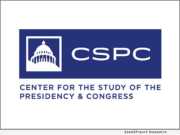 eNewsChannels NEWS: -- The Center for the Study of the Presidency and Congress is pleased to announce the creation of the Nate Morris Fellowship at the Princeton School of Public and International Affairs, through a gift of the Morris Foundation. This gift is the second Presidential Fellowship endowed by Mr. Morris, a member of the Board of Trustees of the Center for the Study of the Presidency and Congress.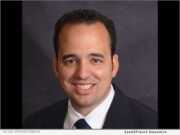 eNewsChannels NEWS: -- I am excited to announce my candidacy as a Republican in the 28th U.S. Congressional District of Texas. I'm running for Congress because I'm sick of illegal immigrants pouring into our country. I'm tired of the caravans swarming our border. I don't like illegal alien criminals putting my family or yours, at risk.
eNewsChannels NEWS: -- 1st Edge, a leader in designing pragmatic solutions using Artificial Intelligence and new technologies, announced the win of a $46M Other Transaction Authority (OTA) contract to develop Artificial Intelligence solutions for the US Army. The contract continues an effort named Pragmatic Artificial Intelligence and New Technology (PAINT).
eNewsChannels NEWS: -- Sam Stiele announces "We Lean Local" Platform. A lot of people talk about politics and reflect on what is happening nationally. Local government impacts our lives perhaps more than any other vote we cast. When you think about who is at the helm in local government those are the people planning future city needs.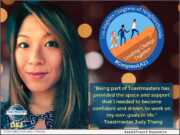 eNewsChannels NEWS: -- Asian American Toastmaster Judy Thang has been selected to host the opening session of the 2021 Los Angeles Congress of Neighborhoods. This year, the theme of the event will be "Leading Change Together," Toastmasters District 52 announced today.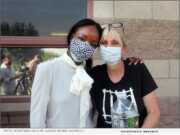 eNewsChannels NEWS: -- Compassion Prison Project (CPP) piloted its innovative new series "Trauma Talks," an educational video program with accompanying workbook this week. CPP's mission is to create trauma-informed prisons and communities by bringing trauma awareness education and proven healing modalities to the men and women living and working in prison.
eNewsChannels NEWS: -- American College of Nurse-Midwives (ACNM) is committed to people having unfettered access to comprehensive sexual and reproductive health care services, including abortion care, that are readily available, affordable, and guided by objective evidence-based information. Given this position, ACNM is dismayed by the failure of the United States Supreme Court to block the implementation of Texas Senate Bill 8.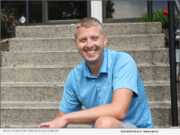 eNewsChannels NEWS: -- Nick Hess, local business owner and entrepreneur, announced today his candidacy for the Republican nomination as Oregon Governor for the 2022 election. Mr. Hess is running as a moderate, fiscal conservative in hopes of bringing Oregonians together.