Government News, including Ballot Initiatives, Local and State Policy and Related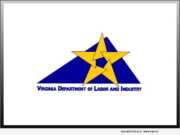 eNewsChannels NEWS: -- Commissioner C. Ray Davenport announced today that NAES Southampton Power Station in Franklin, Virginia, has been recertified as a Virginia STAR Worksite under the Virginia's Occupational Safety and Health (VOSH) Voluntary Protection Programs (VPP), the agency's highest level of recognition for excellence in safety and health management systems.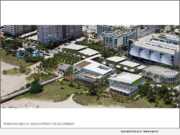 eNewsChannels NEWS: -- While other cities around the country are considering raising taxes, or already have, in response to budget shortfalls due to COVID-19, the Pompano Beach CRA has announced that residents of the City of Pompano Beach are experiencing one of the lowest tax rates in Broward County according to the recently released 2021 millage rates.
eNewsChannels NEWS: -- Royse Events LLC, a nonpartisan organizer of technology and policy events, today announced its upcoming 2020 California Statewide Candidates Forum. The CASC Forum will provide a virtual platform for candidates from across the state to briefly share their vision for California's future.
eNewsChannels NEWS: -- Communities are continuing clean-up efforts following the summer's severe weather events, says Illinois Public Works Mutual Aid Network. This includes an Aug. 10 storm classified by the National Weather Service as a Derecho that produced widespread damage to trees, power lines, buildings, and vehicles from hurricane-force winds and 11 tornadoes.
eNewsChannels NEWS: -- Camp Freeman, a Veteran Owned Ohio Non-Profit 501(c)(3) has been established to support homeless, at-risk, disabled, and transitioning veterans. Camp Freeman is launching their fundraising campaign on Gofundme.com September 11th, 2020 with a goal of $2.9 million to build their first regional facility and headquarters right here in central Ohio.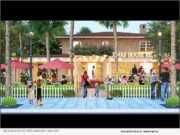 eNewsChannels NEWS: -- Pompano Beach residents are encouraged to attend a special presentation about the McNab House & Botanical Gardens during a virtual Pompano Beach CRA meeting on Tuesday, September 15, 2020 at 1 p.m. The presentation will introduce Randy Hollingworth, Director of Landscape Architecture, Planning and Urban Design from the award-winning, international firm Bermello, Ajamil and Partners (B&A).
eNewsChannels NEWS: -- The Phillip Snowden Campaign announces, mentor and retired engineer, Phillip Snowden on August 29, 2020 will officially announce his candidacy to represent the hard-working people of Louisiana's 5th Congressional District. The announcement will occur at 11 a.m. in his childhood home of Dubach, Louisiana near the Hamilton Warehouse Event Center (124 Hico Street).
eNewsChannels NEWS: -- Blair Walsingham, Democratic Congressional nominee in Tennessee's 1st District will award two "Freedom Grants," $500/month for one year to district residents. Walsingham says that her Freedom Grant, not dependent upon a vote for her, is intended to "empower individuals to move beyond survival."
eNewsChannels NEWS: -- Oscilla Power, Inc. is proud to announce the receipt of a $200k grant from the US DOE to further develop technology that enables autonomous underwater vehicles (AUVs) to recharge themselves using ocean waves. In this Small Business Innovation and Research (SBIR) project, Oscilla Power will collaborate with Lockheed Martin, through their Rotary and Mission Systems group.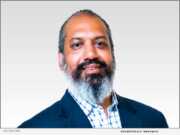 eNewsChannels NEWS: -- District Leader Oz Sultan announced today that he is the reformed Republican candidate for New York's 30th District for State Senate. Sultan, a Harlem resident, has gone from a Harlem Resident to a District Leader for the 70th Assembly