Government News, including Ballot Initiatives, Local and State Policy and Related
eNewsChannels NEWS: -- Energy sector jobs will be easier to find following Governor Northam's approval of HB2008 / SB1348 earlier this year. The legislation creates a 17th Energy Career Cluster in the state's education system, says the Virginia Energy Workforce Consortium. An Energy Career Cluster will introduce students to career opportunities in energy and focus their education on the jobs needed to meet the industry's growing workforce needs.
eNewsChannels NEWS: -- To celebrate Travel and Tourism Week and Economic Development Week coinciding in 2019, the principals of RMA and CJF Marketing International are introducing their new platform, "Investment Tourism."
eNewsChannels NEWS: -- The Governor of Kentucky, Matt Bevin, officially declared May 2019 as Lyme Disease Awareness Month all across the state. Patient advocate Christina Kovacs lead the charge to raise awareness for the disease after battling late stage Lyme disease herself. Kovacs worked with Bevin and his office to draft an official statewide Proclamation which was signed into effect this year.
eNewsChannels NEWS: -- 2019 is a pivotal year in the revitalization of Downtown Gloversville. To that end, the Gloversville Downtown Development Specialist office, Fulton County Center for Regional Growth, and residents of Gloversville are embarking on a single day of community action called 100in1 Day: Gloversville to be held on Saturday, May 4, 2019. Gloversville will be the first city in the United States to host a 100in1 Day event.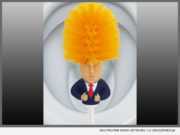 eNewsChannels NEWS: -- Michelle Rubel, owner of SpacedOutDesigns and the inventor and creator of Commander in Crap(TM), is helping make toilets great again(TM) with her viral invention, a Donald Trump toilet brush that American and international customers are gladly grabbing to clean up their crap.
eNewsChannels NEWS: -- Guardian Angels Medical Service Dogs is proud to announce that on April 17, 2019, the Disabled Veterans National Foundation (DVNF) announced a grant award in the amount of $25,000 to our organization.
eNewsChannels NEWS: -- Independent, full-service employee benefits consulting firm Strategic Benefits Advisors (SBA) issued a statement today informing employers that bipartisan legislation currently pending could significantly revise the rules for employer-sponsored retirement plans.
eNewsChannels NEWS: -- The City of Greenacres recently accepted a vision and strategic action plan created by the award-winning redevelopment firm, RMA. The city, located in the heart of Palm Beach County, has already begun prioritizing key elements of the plan for implementation to realize the vision and strategic goals.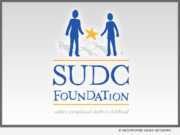 eNewsChannels NEWS: -- The SUDC Foundation is pleased to support Scarlett's Sunshine on Sudden Unexpected Death Act, legislation reintroduced by U.S. Senators Bob Casey (D-PA), Johnny Isakson (R-GA), Sherrod Brown (D-OH), Doug Jones (D-AL) and U.S. Representatives Gwen Moore (WI-04), Tom Cole (OK-04) and Jaime Herrera Beutler (WA-03) to combat sudden, unexpected infant and child deaths.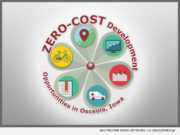 eNewsChannels NEWS: -- Spring is finally here and with it comes the start of the building season. As part of an ongoing housing development initiative, Clarke County Development Corporation (CCDC) has been working with the city of Osceola to offer home builders and developers shovel-ready sites at no cost for residential projects.