Government News, including Ballot Initiatives, Local and State Policy and Related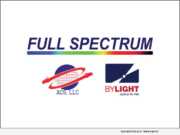 eNewsChannels NEWS: -- Full Spectrum Operations, LLC, (FSO), an SBA-approved, Mentor-Protégé Joint Venture (JV) between American Communications Solutions LLC (ACS), and By Light Professional IT Services LLC (By Light), has been awarded a contract for Eastern Western Operational Communications Services (EWOCS).
eNewsChannels NEWS: -- Black Sage is proud to announce and welcome Randy Robinson as Director of Government Operations. Mr. Robinson served the United States Air Force for a total of thirty-five years, twenty years in active-duty and fifteen years working at the United States Air Force Research Laboratory (AFRL).
eNewsChannels NEWS: -- The SUDC Foundation applauds final passage of Scarlett's Sunshine on Sudden Unexpected Death Act. This legislation was introduced by U.S. Senators Bob Casey (D-PA), Johnny Isakson (R-GA), Sherrod Brown (D-OH), Doug Jones (D-AL) and Dan Sullivan (R-AK) and U.S. Representatives Gwen Moore (WI-04), Tom Cole (OK-04) and Jaime Herrera Beutler (WA-03).
eNewsChannels NEWS: -- In 2020 Michael Moore challenged incumbent Democrat Ilhan Omar for Minnesota's fifth congressional district. Moore was the only U.S. congressional candidate in the country facing both a Republican and Democratic candidate who received more than 9% of the general election vote. Today Moore's campaign announced they will again challenge Omar.
eNewsChannels NEWS: -- NineTwelve Announces the Grand Opening of the Indiana 5G Zone, a virtual and onsite practical innovation lab. NineTwelve's 5G laboratory in downtown Indianapolis means significant speed and quantum encryption are possible for technologists, businesses, and visitors throughout Indiana and its worldwide network.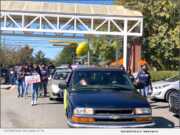 eNewsChannels NEWS: -- Just a day before they must fight in court against the purging of Georgia voters, the Transformative Justice Coalition and Rainbow PUSH Coalition will join the Georgia Coalition for the Peoples' Agenda, community leaders and organizers from across the state for a press conference to kick-off the John Lewis "Good Trouble" March and Votercades to mobilize voters for the U.S. Senate runoff races and Public Service Commission race on Jan 5, 2021.
eNewsChannels NEWS: -- Cleopatra Fitzgerald is a New York City native and she's announcing her 2021 run for mayor. The Cleopatra Fitzgerald For The Five Boroughs campaign message is: "Back to life to real solutions."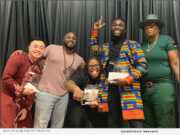 eNewsChannels NEWS: -- The Pompano Beach Cultural Affairs Department is proud to present the 3rd Annual Exit 36 Slam Poetry Festival, an enriching and entertaining showcase of the best local and national spoken word artists and writers. While poets will be competing live at the Pompano Beach Cultural Center from December 10-12, due to COVID-19, the festival will be live streamed to the public.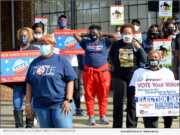 eNewsChannels NEWS: -- Ongoing efforts to suppress and invalidate the voices of Black voters in Pennsylvania, Michigan, Wisconsin and Georgia have galvanized the Georgia Coalition for the Peoples' Agenda (Peoples' Agenda), Clayton County Black Women's Roundtable (BWR) and other groups to register, educate and mobilize voters for the upcoming Senate runoff elections.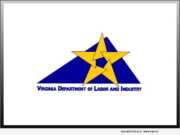 eNewsChannels NEWS: -- Commissioner C. Ray Davenport announced today that Dominion Energy Surry Power Station in Surry, Virginia, has been recertified as a Virginia STAR Worksite under Virginia's Occupational Safety and Health (VOSH) Voluntary Protection Program (VPP), the program's highest level of recognition.