Government News, including Ballot Initiatives, Local and State Policy and Related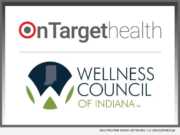 eNewsChannels NEWS: -- On Target Health announces a new partnership with the Wellness Council of Indiana (WCI), a subsidiary of the Indiana Chamber of Commerce, which aims to create a healthier Indiana through employer-sponsored weight management programs that target obesity.
eNewsChannels NEWS: -- This year (2019) marks the 50th anniversary of the founding of the Clarke County Development Corporation (CCDC). In August of 1969, the development corporation that has brought Osceola and Clarke County, Iowa numerous business and economic successes.
eNewsChannels NEWS: -- The City of Dania Beach Community Redevelopment Agency is proud to announce that the Dania Beach People's Access To Community Horticulture (PATCH) is preparing to launch five Mobile Market sites around Broward County. Known as a community market and garden, the Dania Beach PATCH is a resource for locally grown food. Now, the PATCH is extending healthy food options to neighboring cities in Broward County through the use of mobile markets.
eNewsChannels NEWS: -- Donald Eugene Lowe respects politics. He was a 2016 presidential candidate, but this time around he's hoping to run on the Democratic ticket. He considers himself a "man of the people," not "for the people" and believes he's "a better choice."
eNewsChannels NEWS: -- RMA (www.rma.us.com), a Florida-based consulting firm is expanding their client base beyond the Sunshine state. The economic development, redevelopment and business attraction experts were hired last year by the City of West Columbia in South Carolina to create a Citywide Redevelopment Plan and a Community Revitalization Plan for the municipality; both were unanimously accepted by the city council this month.
eNewsChannels NEWS: -- Government communications expert Elliot Cohen says he is changing the way cities tackle resident outreach. The former head of communications for both public agencies and cities says government needs to shift its mentality away from passive public relations and towards a new model mirroring pro-active private sector communication.
eNewsChannels NEWS: -- RMA is proud to announce that their proposed plan for the Pompano Beach Downtown Innovation District won the 2018 Promotion Award at the annual Florida Redevelopment Association (FRA) Awards. RMA managed the city's redevelopment agency for almost a decade and authored this award-winning plan for the creation of the city's downtown.
eNewsChannels NEWS: -- RMA has been contracted by the City of Deltona in Florida to provide a strategic 5-year economic development plan for a Business Park and Manufacturing Related Recruitment. The award-winning firm's scope of services, in addition to the plan, will also include relationship building with multiple partner organizations to ensure support of new initiatives and meetings with developers.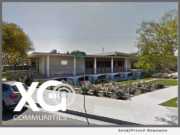 eNewsChannels NEWS: -- XG Communities LLC and the City of La Puente, Calif. announced that approximately 1,500 street light poles are now available to wireless carriers and technology companies for small cell deployment. The street light poles are available on XG Communities' Site SeleX Platform.
eNewsChannels NEWS: -- RMA today announced it has been selected by the City of Cape Coral, Florida to provide implementation management consulting services related to the Bimini Basin Implementation Plan. The award-winning economic development firm will provide a scope of services including investment attraction, property acquisition and the promotion of development opportunities.