Government News, including Ballot Initiatives, Local and State Policy and Related
eNewsChannels NEWS: -- Innovations in nuclear energy will play a vital role in reaching Virginia's goal to be carbon-free by 2050 after Governor Ralph Northam signed legislation directing the state to work with industry to develop a strategic plan for the Commonwealth's nuclear industry. The bill directs the government, through the Virginia Nuclear Energy Consortium Authority (VNECA), to work with industry stakeholders to develop a comprehensive plan.
eNewsChannels NEWS: -- Sheila Cherfilus-McCormick, J.D., Democratic candidate for Florida's 20th Congressional District announces she has qualified for the upcoming Democratic Primary against Incumbent Alcee Hastings who is in his 3rd year of aggressive treatment for late stage pancreatic cancer. Mrs. McCormick is the CEO of Trinity Healthcare Services, a home health company with offices in Broward and Palm Beach Counties.
eNewsChannels NEWS: -- For over a decade, RMA has been guiding city and county leaders through the "reinvention" process using a strategic multistep approach to help communities overcome economic obstacles. Now, as cities struggle to address the economic impacts of COVID-19, the firm has created a Recovery Playbook for municipal leaders.
eNewsChannels NEWS: -- Bob Olsen announced that he is running for the U.S. House of Representatives to represent Arizona's 8th Congressional district. "I think of representing the people of Arizona in Congress as the culmination of my life's work," stated Olsen.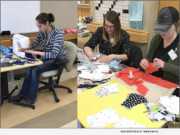 eNewsChannels NEWS: -- Since the WHO announced the Coronavirus / COVID-19 pandemic status in early March, long-term care facilities have been on the front lines of the health and safety battle, notes the Clarke County Development Corporation (CCDC).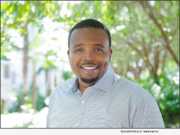 eNewsChannels NEWS: -- The Miami Times has selected North Miami Beach Commissioner Michael Joseph, Esq. to join the Class of 2020's "Next Generation of Dreamers." Joseph is being recognized for his leadership in resolving a water billing controversy affecting nearly 200,000 customers throughout Northern Miami-Dade County served by the city's water utility.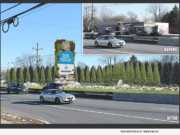 eNewsChannels NEWS: -- The Township of Pennsauken, New Jersey, in public private partnership with Catalyst Experiential, will bring some much needed green space back to the heavily commercial Pennsauken corridor in the form of two Community Landmarks, a Clocktower on Route 38 and a Monument on Marlton Pike. More than 70% of the land along Route 38 and 70 is zoned commercial, and commercial land can be 85% "impervious" - meaning concrete and asphalt as opposed to landscaping and greenery.
eNewsChannels NEWS: -- Women and the Vote NYS announces that a new initiative, timed to coincide with the 19th Amendment Centennial, is being launched to develop a mobile-friendly online database with interactive map of gravesites across New York State of the suffragists who worked tirelessly to bring about women's right to vote.
eNewsChannels NEWS: -- RMA has revealed the international deal-making that was required to secure an Amazon (NASDAQ: AMZN) distribution center as the anchor for the new Portland Industrial Park in Deltona, Florida. RMA's economic development and real estate project management team brokered the deal between DOT Properties headquartered in Australia; Seefried Industrial Properties, the developer for Amazon; and the City.
eNewsChannels NEWS: -- NotaryCam the pioneering leader in online notarization and original provider of mortgage eClosing solutions, today announced that it has been approved by the Michigan Department of State to provide both eNotary and remote online notarization (RON) services to the more than 113,000 notaries public registered in the state.