Government News, including Ballot Initiatives, Local and State Policy and Related
eNewsChannels NEWS: -- Despite the ongoing efforts of many leaders to suppress the voices of Georgia residents, Black and Brown voters turned out in record numbers, electing the most diverse leadership in the state's history. The Georgia Coalition for the Peoples' Agenda's women's network, Georgia Black Women's Roundtable (BWR) recognized the historic leadership of local Black women.
eNewsChannels NEWS: -- After an introduction by U.S. Special Envoy for Climate John Kerry, environmental justice leader, Mustafa Santiago Ali, will discuss the Biden-Harris Administration's approach to climate justice with White House Advisor Gina McCarthy during a panel discussion at the day-long virtual BIPOC Climate Justice event, HBCU Green Fund announced.
eNewsChannels NEWS: -- It's been a busy and productive legislative season for the American College of Nurse-Midwives (ACNM). The organization is anticipating several wins across the country, but right now is thrilled that two bills in the Commonwealth of Virginia were signed by Gov
eNewsChannels NEWS: -- AMI Expeditionary Healthcare along with three partnering organizations - the University of Wisconsin - La Crosse, the Department of Health Services and the La Crosse County Health Department - welcomed Rep. Ron Kind, on March 23, as he toured a COVID-19 vaccination site that has distributed more than 2,000 doses since its opening on March 9.
eNewsChannels NEWS: -- AMI Expeditionary Healthcare (AMI) will be providing comprehensive, independent, and turnkey operation management for The State of Louisiana as they fight the surge of COVID-19 positive cases during this public health emergency.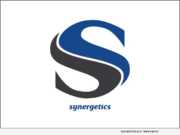 eNewsChannels NEWS: -- Synergetics has been awarded the General Services Administration (GSA) IT MAS Contract, after a thorough assessment from the GSA. This award is a testament to Synergetics' competencies, execution, and customer success.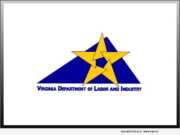 eNewsChannels NEWS: -- Commissioner C. Ray Davenport announced today that Printpack in Williamsburg, Virginia, has been approved as a Virginia STAR Worksite under the Virginia's Occupational Safety and Health (VOSH) Voluntary Protection Programs (VPP), the agency's highest level of recognition for excellence in safety and health management systems.
eNewsChannels NEWS: -- Amarillo is leading the way in getting the COVID-19 vaccine to the public. According to online data from covidactnow.org, the Amarillo metro area is among the top metro areas in the nation in COVID-19 vaccinations.
eNewsChannels NEWS: -- The Washington D.C., metropolitan-based law firm of Jordan Guydon, LLP, announced today a plan to reduce sexual assault and harassment in the military. "Our plan recommends that Secretary of Defense Austin update 75-year-old architecture," said managing partner Attorney Daryle A. Jordan, a former Army lawyer and veteran of the Gulf War.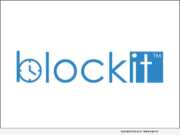 eNewsChannels NEWS: -- Blockit Inc., a leading provider of digital care coordination solutions, has been on the front lines of the pandemic, providing a no-cost adaptation of their deeply integrated and highly sophisticated healthcare scheduling platform to be utilized toward COVID-19 relief efforts. Today, Blockit announced that its vaccine scheduling solution is now being used by over 350 organizations responsible for scheduling over 400,000 vaccines.