Holistic News, Spiritual Well Being, and Related Topics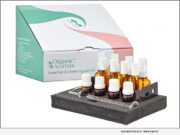 eNewsChannels NEWS: -- Organic Aromas®, creator of the innovative nebulizing aromatherapy diffuser has once again introduced cutting edge products to the market. The Essential Oil Blending Lab Kit, The Attar Nebulizing Diffuser and the ultimate blending guide eBook are now available. The company has also received a new trademark for the Raindrop diffuser design.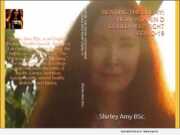 eNewsChannels NEWS: -- New cutting-edge self-help book, "Beating the Enemy: How Vitamin D Could Help Fight COVID-19" (ISBN: 978-1716882661) just released by Shirley Amy BSC, offers readers a clear understanding of why getting enough vitamin D is so crucial during this pandemic.
eNewsChannels NEWS: -- Organic Aromas, a leading maker of premium nebulizing diffusers for aromatherapy, announced today that the Company will officially begin accepting Bitcoin as a form of payment on its website.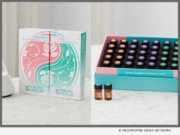 eNewsChannels NEWS: -- Organic Aromas, maker of a wide range of premium aromatherapy products for the home and professional-use markets, has announced today its plans to further launch several exciting and unique new products for this holiday season.
eNewsChannels NEWS: -- Organic Aromas Inc., a leading maker of premium Nebulizing Diffusers(R) for aromatherapy, announced today the inception of a special cooperation with a distinguished scholar and doctoral candidate at the prestigious McGill University in Montreal, Quebec, Canada. The goal and focus of this unique project is to promote the correct use of essential oils, develop a greater understanding of aromatherapy and to attempt to identify and formulate the "best practices" for the industry.
eNewsChannels NEWS: (GAINVESVILLE, Fla.) -- Dementia caused two women to open a new shop at 1801 NE 23rd Avenue, Gainesville FL, named Blue Crystal Cornucopia, Inc. The shop carries plenty of locally designed jewelry made from gemstones, Sacred Threads clothes, and CBD oil products.
OPINION: Mt. Ashland Oregon welcomed the biggest storm on the West Coast in five years after praying at their 'First Snows Mountain Blessing' ceremony on November 23, 2014, for snow to help end the Pacific Coast drought. Two weeks later, a winter storm drenched the Pacific Coast and covered Mt. Ashland with a beautiful bright blanket of powder, as shown below.
RED BANK, N.J. /eNewsChannels/ -- NEWS: The 2014 Spring Forward in Joy and Light Event with over 50 Vendors, Holistic Natural Energy Healers and Readers, will be open from 10 a.m. to 5 p.m. on Sunday, March 9, at the Red Bank Elks Lodge 40 W Front St, Red Bank, NJ 07701. Entrance fee $25 includes four free 15 minute healing/spiritual modalities, Shamanic Ceremonies, Drumming, Singing Bowls, Door Prizes, 50/50 Prize, Silent Auction and more.
MONUMENT, Colo. /eNewsChannels/ -- NEWS: More and more people are finding that sifting through thousands of e-reader book titles is proving to be not only time consuming, but less than personally satisfying too. Dr. LeAnna DeAngelo, a Colorado psychologist, may have the answer to alleviate these problems through her newly-launched business, Biblio Concierge - specializing in 'bibliotherapy.'
POMONA, N.Y. -- The new book, "Brain Drain" (ISBN-13: 978-0984196302), authored by Charles F. Glassman, M.D., FACP, is a powerful work of non-fiction that...