Illinois Business News, Entertainment, and Technology News (U.S.)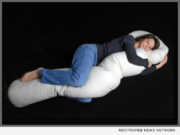 eNewsChannels NEWS: (CHICAGO, Ill.) -- The world is finally waking up to healing their bodies during sleep. Body Pillow Therapy(TM) from Earthy Pillows (formerly The Curvy Pillow Company) is a new concept in maintaining proper posture for comfort and healing during rest and recovery from injury.
eNewsChannels NEWS: (BOLINGBROOK, Ill.) -- Midwest Fuel Injection of Bolingbrook, Ill., a supplier and remanufacturer of diesel fuel injection components, announced today they have successfully completed both the ISO 9001:2015 and ISO 14001:2015 certification and upgrade audits, becoming among the first businesses in the country to successfully implement the rigorous standards of the latest versions.
eNewsChannels NEWS: (CHICAGO, Ill.) -- A host of famous mediums, psychics, ghost hunters, authors and more will gather January 28, 2017 for Chicago Hauntings' annual "Dead of Winter" paranormal seminar at the Plum Tree National Golf Resort in Woodstock, Illinois. Guest star, Chris Fleming of the Travel Channel's smash hit, "Ghost Adventures."
eNewsChannels NEWS: (CHICAGO, Ill.) -- The Council of Residential Specialists (CRS) announced today a partnership with Move For Hunger, a non-profit organization that works with real estate agents and moving companies to combat the growing hunger problem across the country.
eNewsChannels NEWS: (O'FALLON, Ill.) -- 12-year-old Aidan RoosEvans was awarded "Rookie of the Year" at the 12th annual Meents Memorial Victory Race at POWRi Speedway Motors 600cc Outlaw Micro series on October 1, 2016, sponsor FRA Financial Group announced today. He is eighth in the country.
NEWS (CHICAGO, Ill.) -- Riverpool Records and The PondHawks announce the release of the new focus track, "Wire Me" from the album "Blue Light." The up-and-coming indie band is making waves not only on the radio, but also in U.S. music-loving social media. They have a quarter of a million likes on Facebook and thousands of followers on Twitter, MySpace and Reverbnation.
CHICAGO, Ill. -- Midwest-based alt-rock band, The Blue Danes have released their debut album "Invisible and Untouchable" on Chicago label Loki Valhalla Productions. This haunting lyrical masterpiece includes the highly anticipated release of the popular single "Beautiful and Sad," which has earned over 26,000 YouTube views.
CHICAGO, Ill. -- The Independent Publisher Book Awards presented the 20th annual IPPY awards in a special ceremony at the Willis Tower Skydeck. In the Best Publisher/Author/Book Website category, Snowflake Stories, LLC, created by San Fran developer James Stone, was honored with a bronze medal.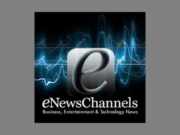 NEWS: (OAK FOREST, Ill.) Rejuvatek Medical Inc., officially announces the Tatt2Away(R) non-laser tattoo removal system is now available for the first time in the greater Chicago area with Native Rituals Tattoo's Jimmy V Regalado and Randy Willard. Their Oak Forest location has come on board to offer to all its clientele certified tattoo removal as the first Tatt2Away Center in the state.
NEWS: (SPRINGFIELD, Ill.) Author Michael Piontkowski, also known as Piont, recently launched the Interest Free Banking website to get the word out on how every U.S. citizen can convert all their debt-interest money loans into zero percent, interest-free money loans. The site offers a call to action for the Abraham Lincoln Banking Act.