Insurance Industry News, including Long Term Care Insurance (LTCi)
eNewsChannels NEWS: -- After, Inc., a global leader in Warranty Services Solutions since 2005, just announced that it will be a Platinum Sponsor of the 12th Annual Extended Warranty and Service Contract Innovations Conference. The conference, which brings together companies across auto, appliance, mobile, electronics, home, and industrial equipment industries to discuss the latest trends and insights in extended warranty and service contracts, offers the ideal backdrop to unveil After's new QuickSuite® product portfolio.
eNewsChannels NEWS: -- Mover's Choice, a specialty moving and storage insurance program, and Move For Hunger, a national hunger relief non-profit organization, announced the renewing of their partnership today for another year that would help provide more than 25,000 meals to those in need.
eNewsChannels NEWS: -- Galway Holdings ("Galway") today announced its investment in MAI Capital Management, LLC ("MAI") has officially closed. Retaining the MAI Capital Management name, the firm now operates as a part of the Galway Companies.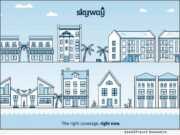 eNewsChannels NEWS: -- It is no secret that the housing market in Florida is hot. Properties move fast, and consumers are finding more ways to make all parts of buying and owning a home quick, easy, and mostly online. One insuretech, UPC Insurance®, answered the consumer call for the ability to almost instantly have an estimate of what a policy will cost, and the ability to buy a Florida Condo policy completely online with Skyway.com.
eNewsChannels NEWS: -- Expetitle, a digital title company and a leader in remote real estate closings, announced today it has closed their $2.3 million Series Seed Plus financing round. The investment will help the company aggressively expand its sales and marketing efforts.
eNewsChannels NEWS: -- EPIC Insurance Brokers and Consultants, a retail property and casualty insurance brokerage and employee benefits consultant, announced today that Peter Marshall has joined its Entertainment & Sports practice as Managing Principal, Media Services.
eNewsChannels NEWS: -- Galway Holdings ("Galway") today announced its investment in MAI Capital Management LLC ("MAI"). The move adds a new business vertical in financial and wealth management services to complement existing business relationships within EPIC Insurance Brokers & Consultants as well other areas of specialization across all Galway platforms.
eNewsChannels NEWS: -- he Federal government's recently proposed infrastructure program is projected to create nearly 3 million new commercial truck driving jobs. That's why platforms such as TruckDriverJobs411.com, the original and free trucking jobs' board, are hustling to meet the growing employment demands. Western Truck Insurance Services, Inc. has recently overhauled its job board site to ensure drivers and owner operators are efficiently matched with jobs.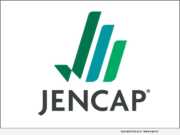 eNewsChannels NEWS: -- Jencap Group, LLC (Jencap), the wholesale program management and binding authority business of Galway Insurance Holdings LP (Galway), has acquired London-based Worldwide Hole 'N One Ltd. (WHNO).
eNewsChannels NEWS: -- HomeWork Solutions (HWS), the industry expert in household payroll and employment taxes, has entered into an exclusive partnership agreement with Mrs. LTC, a leading provider of Long-Term Care Claims processing.