Insurance Industry News, including Long Term Care Insurance (LTCi)
eNewsChannels NEWS: -- Alliance Group announced that Stephen Walther, Vice President of Sales & Distribution, has been elected to the FACC Board of Directors. Walther will bring with him decades of experience in the Life Insurance and Financial Services Industry, and a long track record of leading innovative and diverse teams of independent insurance agents and agencies across the country.
eNewsChannels NEWS: -- TravelInsurance.com today announced they surpassed 90,000 customer reviews on Shopper Approved, a rapidly growing customer review platform in the United States. The verified customer reviews resulted in an overall rating of 4.9 out of 5 stars, with 78,000 reviews receiving a perfect 5-star rating. TravelInsurance.com currently has the highest amount of third party reviews of any company in the travel insurance industry.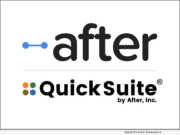 eNewsChannels NEWS: -- After, Inc., a global leader in warranty solutions and post-sale customer experience technology, will be joining an awesome list of exhibitors at the 2023 National Hardware Show, January 30 - February 2 at the Las Vegas Convention Center in Las Vegas, NV. Come meet our team during the show at Booth SL4279!
eNewsChannels NEWS: -- BlueStone Advisors, a specialty commercial insurance brokerage firm, announced today the launch of their BlueStone Lithium-Ion Battery Captive to help advanced battery companies manage their insurance costs and offer a broader policy with comprehensive and consistent coverage terms.
eNewsChannels NEWS: -- Independent, full-service employee benefits consulting firm Strategic Benefits Advisors, Inc. (SBA) issued a statement today outlining provisions of the newly enacted SECURE 2.0 Act of 2022 (SECURE 2.0) that are likely to affect most medium to large retirement plan sponsors.
eNewsChannels NEWS: -- Alliance Group launched their sixth annual Living Benefits Awareness Month, or LBAM, to be observed throughout the month of January 2023. The industry-wide campaign, which takes place each January, aims to educate consumers on the importance of owning Living Benefits life insurance and the role it plays in protecting families' financial security.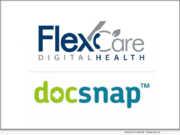 eNewsChannels NEWS: -- Docsnap, the first nationwide Consumer Health Utility, supports consumers leveraging their HIPAA rights to take ownership of all their medical records. Docsnap announced today its partnership with FlexCare Digital Health to expand access to quality healthcare services for members, families, employees, veterans, Medicare, and Medicaid Patient services.
eNewsChannels NEWS: -- Alliance Group recently announced the 2023 class of Living Benefits Ambassadors team as part of their upcoming sixth annual Living Benefits Awareness Month campaign. The Ambassadors will head up local grassroots campaigns and work alongside Alliance Group to spread education and awareness for Living Benefits Awareness Month in January 2023.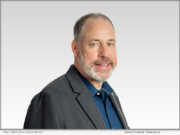 eNewsChannels NEWS: -- Atlanta-based Alliance Group, a national IMO, announces the hire of 25-year industry veteran Eric Ojeda as their new Director of Sales Enablement. Ojeda (MAM, LUTCF, ACS, SSRI, ALMI), who previously spent 22 years at Ameritas in their life insurance division, brings a wealth of experience to a fast-growing organization.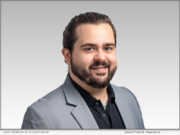 eNewsChannels NEWS: -- Alliance Group, an Atlanta-based insurance marketing organization, announced the hire of Josh Thompson as Assistant Director / Assistant Editor. The move comes as part of a recent series of personnel moves to reflect the company's growing needs as they continue to expand.