Internet Services News, Web Hosting News, Domain Names, & e-Commerce News
eNewsChannels NEWS: (NEW YORK, N.Y.) -- You may be traveling far from home this summer, but hackers with access to your digital data are only a few keystrokes away from your bank account, credit cards and overall identity, says TravelInsurance.com. The development of new digital technologies has opened up new opportunities for travelers, but at the same time has increased exposure to scams and security risks while on the road.
eNewsChannels NEWS: (DETROIT, Mich.) -- DayStar Books has launched a new website and companion eBook offering lesser known tips and techniques to consumers on factors affecting gardening prices entitled "Eastern Market Flower Deals."
eNewsChannels NEWS: (DANVILLE, Calif.) -- It was out of necessity that Tom Gore from Thomas Realty Pros learned to market his real estate business. His new website reflects that experience. Tom helps consumers find the best real estate agents with his newly created Real Estate and Paint networking platform. It started with Tom getting his real estate license right before the crash of 2008. That fact necessitated originality when it came to marketing his business.
eNewsChannels NEWS: (SAN FRANCISCO, Calif.) -- Kazzit, the wine industry's most all-inclusive online community, has announced a bullish end of the year in terms of company growth. The fourth quarter of 2016 showed a 30 percent increase in unique visitors over Q3, and a 400 percent increase over the previous year. These results were fueled by a recently refreshed design, enhanced content and search capabilities, the launch of the Kazzit mobile app, and international expansion into 17 new countries.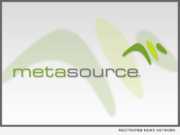 eNewsChannels NEWS: (SALT LAKE CITY, Utah) -- MetaSource, the leading provider of mortgage quality control (QC), risk management, and workflow automation solutions, announced it has launched Mortgage.MetaSource.com, a new, integrated web site for its suite of mortgage-related products and services.
DENVER, Colo. -- Marijuana Central has seen incredible growth in the past six months and now receives over 300,000 unique visitors per month. Company founder Korban Stone says, "We have not done any marketing yet, but we continue to see the number of visitors rise." He plans to begin advertising and marketing the site and last month the website began to monetize by accepting listings from marijuana related companies.
ALBANY, N.Y. -- A New York-based real estate investor group, SellMyHouseFastNY.com, specializes in buying pre-foreclosed homes with little or no equity. Sell My House Fast NY is designed to help the seller quickly liquidate their home, often within 48 hours, so they can put some cash in their pocket and eliminate any credit damage.
BOSTON, Mass. -- A new Internet service co-created by Growthnet and students from Stanford, Cambridge, the Sorbonne and Tsinghua University, invites participants to witness and even join in "Transformative Moments," meaning peak events experienced by people as diverse as new mothers, scientific researchers, musicians, the deaf-blind, and famous authors.
CHICAGO, Ill. -- The Independent Publisher Book Awards presented the 20th annual IPPY awards in a special ceremony at the Willis Tower Skydeck. In the Best Publisher/Author/Book Website category, Snowflake Stories, LLC, created by San Fran developer James Stone, was honored with a bronze medal.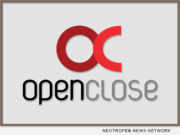 NEW YORK, N.Y. -- MBA National Secondary Market Conference & Expo -- OpenClose(R) an enterprise-class, multi-channel loan origination system (LOS) provider, announced that in conjunction with Mortgage Capital Trading, Inc. (MCT) it has developed a solution that normalizes and extracts a lender's committed loan sale and purchase advice data to be uploaded directly into OpenClose's LenderAssist(TM) LOS, thus eliminating significant manual intervention. Depending on the number of loans that have been executed, time savings can be reduced from days to minutes.