Jewelry Industry News including Diamonds, Gemstones, and Jeweler News
eNewsChannels NEWS: -- Jewelry lovers, the American Gem Society has a message for you: this is your season. This fall, some of the most stand-out fine jewelry you will see comes from members of the American Gem Society, a community of jewelry professionals dedicated to protecting the jewelry-buying public through a high standard of ethics and ongoing education.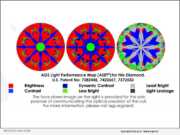 eNewsChannels NEWS: -- Whiteflash today announced that they will be providing an Advanced ASET report on all new A CUT ABOVE hearts and arrows diamonds. The proprietary platinum report from the American Gem Society Laboratories (AGSL) is the most exacting diamond report available and includes comprehensive light performance based cut quality information in the form of grading and graphical light mapping.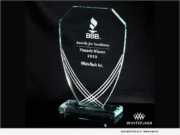 eNewsChannels NEWS: -- Whiteflash Inc., top tier retailer of ideal diamonds and fine bridal jewelry, has just been named winner of the prestigious Better Business Bureau 2020 Pinnacle Award -the BBB's top honor for excellence in quality control, customer care, and community service.
eNewsChannels NEWS: -- Today, small businesses struggle to find their stride of maintaining relevance during a pandemic. One local Los Angeles entrepreneur - Kim Ashley, founder of Kim Ashley Design - found a meaningful way to connect with her customers.
eNewsChannels NEWS: -- Just in time for a much needed distraction, Kinekt Design announces the release of Rachel Ring. The Rachel Ring is a kinetic / mechanical ring otherwise referred to as a "spinner ring." Like fidget toys and other moveable jewelry, the Rachel Ring will help to alleviate excess energy and nervous habits without any of the negative side effects.
eNewsChannels NEWS: -- The diamond necklace from an ex, the gold watch that sits in your jewelry box, the ruby necklace that you loved-a decade ago. We all have jewelry that we no longer wear. Selling your old jewelry is an option, but it can be hard to know how and where to get started. Here are a few tips from the American Gem Society (AGS) on getting the most from your rings, earrings, bracelets, and necklaces.
eNewsChannels NEWS: -- Buying in bulk from a factory direct wholesale supplier of 925 sterling silver jewelry such as We Silver Jewels entails several benefits besides the evidently economical prices. Primary among such benefits of ordering in bulk from We Silver Jewels is that customers can essentially get their hands on an extensive variety of quality and trendy jewelry at enticing factory direct prices.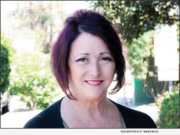 eNewsChannels NEWS: -- This month our Director of Sales, Teri Ramirez, celebrates two major milestones in her career. Not only has she been a valued member of the Leo Hamel Fine Jewelers family for 26 years, but she has also reached the $50 million mark in sales!
eNewsChannels NEWS: -- The American Gem Society (AGS) is proud to announce the launch of their newly redesigned online Graduate Sales Associate course. The interactive course is a required component of the AGS Certified Sales Associate (CSA) designation and provides a concise introduction to the retail sales associate.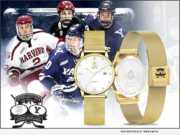 eNewsChannels NEWS: -- Beverly Hills California is known for bringing you the absolute best in sports entertainment such as Cricket All Stars and PGA Golf Tournaments. On January 11, the teams of Harvard and Yale hit the ice at Madison Square Garden with "Rivalry On Ice" and Craig Shelly Beverly Hills is the first to bring you the Commemorative Time Pieces commemorating this event.