Jewelry Industry News including Diamonds, Gemstones, and Jeweler News
eNewsChannels NEWS: -- Estate Diamond Jewelry, a leading vintage jewelry company, today announced the launch of its marriage proposal article.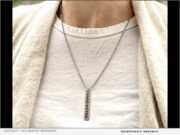 eNewsChannels NEWS: -- Zootility, a design-driven US manufacturing company, announced the launch of wearable Vaccinated Tags, in response to the U.S. officials easing face mask guidance for COVID-19 vaccinated people.
eNewsChannels NEWS: -- Maltz Auctions, a premier full-service auction company serving the Continental United States and Caribbean, has been retained by Alan Nisselson, as Chapter 7 Bankruptcy Trustee to conduct a virtual auction on Wednesday, May 5, 2021 at 11 a.m. of assets owned by THE D&M CAPITAL GROUP, LLC - Case No. 19-11711-scc.
eNewsChannels NEWS: -- After more than ten years of success, JewelryBund Inc. continues to become one of the biggest professional fashion and jewelry manufacturing and wholesaling business. In its service to the wholesale jewelry industry, the company shows distinct leadership to the brand with JewelryBund's customer-oriented mindset that gained the trust of over 600,000 customers across 200 countries.
eNewsChannels NEWS: -- The American Gem Society (AGS), a nonprofit association dedicated to consumer protection, gemological education, and business ethics, is excited to introduce their new app, AGS Go. AGS Go is designed to help consumers who are interested in buying fine jewelry by giving them the information they need to find the perfect piece of jewelry.
eNewsChannels NEWS: -- Jewelry lovers, the American Gem Society has a message for you: this is your season. This fall, some of the most stand-out fine jewelry you will see comes from members of the American Gem Society, a community of jewelry professionals dedicated to protecting the jewelry-buying public through a high standard of ethics and ongoing education.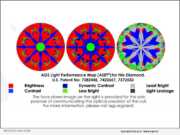 eNewsChannels NEWS: -- Whiteflash today announced that they will be providing an Advanced ASET report on all new A CUT ABOVE hearts and arrows diamonds. The proprietary platinum report from the American Gem Society Laboratories (AGSL) is the most exacting diamond report available and includes comprehensive light performance based cut quality information in the form of grading and graphical light mapping.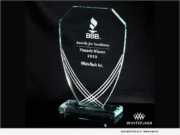 eNewsChannels NEWS: -- Whiteflash Inc., top tier retailer of ideal diamonds and fine bridal jewelry, has just been named winner of the prestigious Better Business Bureau 2020 Pinnacle Award -the BBB's top honor for excellence in quality control, customer care, and community service.
eNewsChannels NEWS: -- Today, small businesses struggle to find their stride of maintaining relevance during a pandemic. One local Los Angeles entrepreneur - Kim Ashley, founder of Kim Ashley Design - found a meaningful way to connect with her customers.
eNewsChannels NEWS: -- Just in time for a much needed distraction, Kinekt Design announces the release of Rachel Ring. The Rachel Ring is a kinetic / mechanical ring otherwise referred to as a "spinner ring." Like fidget toys and other moveable jewelry, the Rachel Ring will help to alleviate excess energy and nervous habits without any of the negative side effects.