Jewelry Industry News including Diamonds, Gemstones, and Jeweler News
eNewsChannels NEWS: -- For the second year in a row, and for an unprecedented 5 out of the last 10 years, Whiteflash Ideal Diamonds and Fine Jewelry has been named winner of the prestigious Better Business Bureau 2021 Pinnacle Award - the BBB's top honor for excellence in quality control, customer care, and social responsibility.
eNewsChannels NEWS: -- Monetary Metals announces a 150% increase in its financing of Gold Bullion International's expansion of its 22- and 24-karat luxury gold jewelry collection, Auvere™. Gold Bullion International (GBI) is paying 4% on the gold lease. Leased inventory is off-balance sheet, and the jeweler avoids exposure to the price of gold.
eNewsChannels NEWS: -- The second annual Beatrice Shipley Scholarship - created by the Gemological Institute of America (GIA) and the American Gem Society (AGS) in 2019 - was awarded to Rachel Burazer, a sales associate and custom designer at Argo & Lehne Jewelers, an AGS member store in Columbus, Ohio.
eNewsChannels NEWS: -- The American Gem Society (AGS) is pleased to announce that the Gemological Institute of America (GIA) is the official Education Sponsor for Conclave 2021. Additionally, GIA is sponsoring ten hands-on sessions and the Early Bird Registration, which ended on July 15.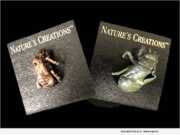 eNewsChannels NEWS: -- Maryland-based Nature's Creations artists are freezing moments from nature that occur once every 17 years by covering the shell casings and the remains of full formed brood X cicadas in copper. These fascinating detailed treasures are all one-of-a kind since the actual cicada specimens are still intact inside.
eNewsChannels NEWS: -- Estate Diamond Jewelry, a leading vintage jewelry company, today announced the launch of its marriage proposal article.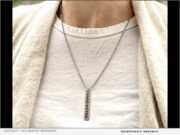 eNewsChannels NEWS: -- Zootility, a design-driven US manufacturing company, announced the launch of wearable Vaccinated Tags, in response to the U.S. officials easing face mask guidance for COVID-19 vaccinated people.
eNewsChannels NEWS: -- Maltz Auctions, a premier full-service auction company serving the Continental United States and Caribbean, has been retained by Alan Nisselson, as Chapter 7 Bankruptcy Trustee to conduct a virtual auction on Wednesday, May 5, 2021 at 11 a.m. of assets owned by THE D&M CAPITAL GROUP, LLC - Case No. 19-11711-scc.
eNewsChannels NEWS: -- After more than ten years of success, JewelryBund Inc. continues to become one of the biggest professional fashion and jewelry manufacturing and wholesaling business. In its service to the wholesale jewelry industry, the company shows distinct leadership to the brand with JewelryBund's customer-oriented mindset that gained the trust of over 600,000 customers across 200 countries.
eNewsChannels NEWS: -- The American Gem Society (AGS), a nonprofit association dedicated to consumer protection, gemological education, and business ethics, is excited to introduce their new app, AGS Go. AGS Go is designed to help consumers who are interested in buying fine jewelry by giving them the information they need to find the perfect piece of jewelry.