Medical Device News, Healthcare Products, & Related News Stories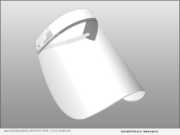 eNewsChannels NEWS: -- In response to the nationwide resurgence of COVID-19, A&H Worldwide recently increased production of their protective face shields to keep up with the rising demand. These affordable face shields are made of durable 16 pt. PETG plastic with a comfortable foam headband and an adjustable elastic band. They are available in a multitude of quantities to anyone interested and can be customized if desired.
eNewsChannels NEWS: -- Lift & Care Systems announces the release of the following Resource Sheet for Massachusetts Caregivers. "We tried to gather the best resources for anyone who has a loved one who has suffered from a disability," says Dave Austin, President of Lift & Care Systems.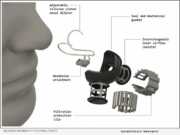 eNewsChannels NEWS: -- Modern Mammoth Technologies, LLC, is announcing the launch of a unique nasal respirator to provide more protection to more people-especially the frontline heroes. Modern Mammoth is a startup founded by two veterinarians, Dr's Valerie Fournier and Alejandro Garcia.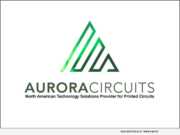 eNewsChannels NEWS: -- Dr. Christopher Kalmus, President of Aurora Circuits, announced early today that Aurora Circuits will produce printed circuit boards for ventilator manufacturers at no cost. To speed the manufacture of ventilators, organizations are invited to contact Aurora Circuits to start the process of acquiring circuit boards for the cost of shipping only.
eNewsChannels NEWS: -- Talon International, has retooled its manufacturing facilities in the U.S. and around the world to supply Personal Protective Equipment (PPE) for medical and non-medical. Talon is supplying 3-ply face masks and medical-grade face shields, as well as cloth masks, gloves, alcohol wipes, hand sanitizer, and isolation gowns.
eNewsChannels NEWS: -- Tampa Bay startup developing smart home control systems, Atmos Home, has now shifted gears to produce a new type of ventilator to address the nationwide ventilator shortage due to the COVID-19 crisis.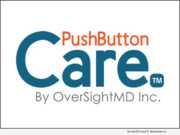 eNewsChannels NEWS: -- Push Button Care, a division of OverSightMD Inc., has mobilized Certified Senior Advisors nationwide to bring its special support services directly to vulnerable seniors concerned about staying independent while facing the current health crisis and beyond.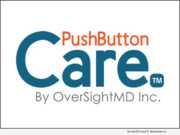 eNewsChannels NEWS: -- OverSightMD Inc., headquartered in Milpitas, California, has activated a self-quarantine support service through its existing Push Button Care division. The purpose is to apply our Push Button Care senior health monitoring program to meet the health monitoring needs of the medically vulnerable or others who may need to self-quarantine during the COVID-19 outbreak.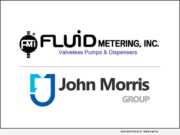 eNewsChannels NEWS: -- Fluid Metering Inc. is pleased to announce John Morris Group as the new exclusive distributor of precision fluid control solutions across the South Pacific Region.
eNewsChannels NEWS: -- Durable medical equipment such as ceiling lift systems and other patient transfer devices, pool lifts, chair lifts for stairs and platform lifts for group homes, day programs and care centers get a lot of use - a lot more use than your average residential home installation, says Lift & Care Systems.