Medical Device News, Healthcare Products, & Related News Stories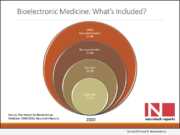 eNewsChannels NEWS: -- A newly published market research report from Neurotech Reports, the leading market intelligence firm in the neurotechnology industry, forecasts that the worldwide market for bioelectronic medicine and related technologies will reach $16.6 billion by 2025.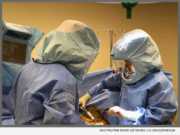 eNewsChannels NEWS: -- Atlantic Coast Surgical Suites is an ambulatory surgery center designed for, and specializing in, outpatient joint replacement surgery. Today, Dr. Moby Parsons of The Knee, Hip and Shoulder Center performed the first outpatient reverse shoulder replacement here using the Exactech GPS (Guided Personalized Surgery) preoperative planning and navigation system.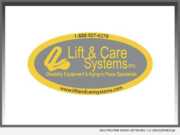 eNewsChannels NEWS: -- Lift & Care Systems is proud to carry Access Unlimited's Multi-Lift and Glide n Go wheelchair to car transfer devices. The Access Unlimited Multi-Lift is designed to be used primarily with cars, but it can also be used for vans, trucks or SUVs.
eNewsChannels NEWS: -- An idea for a new medical device for foot pain surfaced when podiatrist Dr. Patrick DeHeer suffered from posterior tibial tendonitis - a common foot and ankle problem - after taking up running. Since traditional treatment options weren't efficient or effective enough, DeHeer and his partners formed IQ Med LLC and developed The Equinus Brace.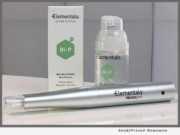 eNewsChannels NEWS: -- Micro-needling has become one of the more popular skin care procedures across the globe; however increasing concern over misuse and other risks threaten to dampen its use. But a new product from Skin Moderne debuting at the 2018 International Esthetics, Cosmetics & Spa Conference, promises to deliver all of the benefits of micro-needling without any of the risks.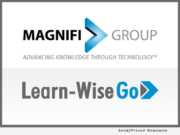 eNewsChannels NEWS: -- Magnifi Group will hold its 5th annual Learn-Wise European User's Conference, June 6, 2018 in Frankfurt. The European User's Conference is dedicated to the unique training and compliance needs of European medical device companies.
eNewsChannels NEWS: -- For the 6th year in a row, Medical Care Alert has received the Angie's List Super Service Award for outstanding customer service. This 2018 award follows Medical Care Alert's recent back-to-back "Gator100" awards recognizing the company's continued growth.
eNewsChannels NEWS: -- Medical Care Alert, a leading provider of medical alert systems to senior citizens nationwide, has been named to the University of Florida 2018 Gator100 list of 'fastest growing alumni companies' for the second year in a row. Medical Care Alert, the only Michigan-based company to receive the award, was ranked number 68 on the Gator100 list.
eNewsChannels NEWS: -- Neurotech Reports, the publisher of Neurotech Business Report newsletter, today announced the launch of the Bioelectronic Medicine Forum, the first investment and management conference for the bioelectronic medicine industry. The inaugural event will take place on March 22, 2018 at the Millennium Broadway Times Square in New York, N.Y.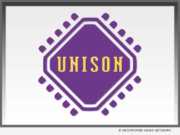 eNewsChannels NEWS: -- Today at Medica, the world's largest medical event, RoweBots, an embedded software company, announces the immediate availability of Unison MedicalOS, a real-time operating system (RTOS) for medical applications and wearable devices.