Medical Device News, Healthcare Products, & Related News Stories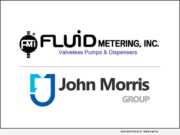 eNewsChannels NEWS: -- Fluid Metering Inc. is pleased to announce John Morris Group as the new exclusive distributor of precision fluid control solutions across the South Pacific Region.
eNewsChannels NEWS: -- Durable medical equipment such as ceiling lift systems and other patient transfer devices, pool lifts, chair lifts for stairs and platform lifts for group homes, day programs and care centers get a lot of use - a lot more use than your average residential home installation, says Lift & Care Systems.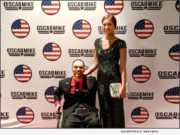 eNewsChannels NEWS: -- The National Mobility Equipment Dealers Association (NMEDA) today announced the signing of a partnership agreement with the Oscar Mike Foundation (OMF) establishing NMEDA as the Official Vehicle Sponsor for OMF's signature event, the United States Quad Rugby Association National Championships.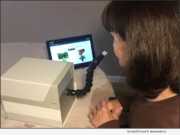 eNewsChannels NEWS: -- The OLFACT™ Test Battery, developed by Osmic Enterprises, was initially developed to detect olfactory impairments. Now, it's been adapted as an automated, self-administered screening test to predict Alzheimer's disease/dementia and is being tested by a number of prominent physicians and research laboratories around the United States and in China.
eNewsChannels NEWS: -- Anterior Quest's Newest product, AQ-Solution, has set the gold standard for dental line cleaners. Recently, the market's most environmentally sound product was tested by an independent testing facility in Ann Arbor, Michigan to evaluate the effectiveness of the product and the results were astonishing.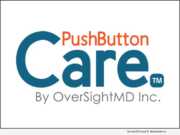 eNewsChannels NEWS: -- The Push Button Care network by OverSightMD provides comprehensive aging in place support and care coordination for older adults nationwide. Every day 10,000 people are turning 65 years old and are faced with aging in place decisions.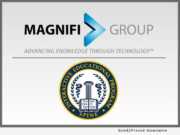 eNewsChannels NEWS: -- Magnifi Group, Inc., a developer of e-learning technology for the medical device industry, will have a record turnout of medical device and biotech companies at its 9th Annual Spine IEP Fellows & Young Surgeons' Course (Spine Interactive Educational Program).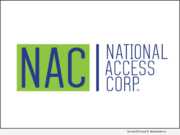 eNewsChannels NEWS: -- National Access Corp. (NAC), an access and mobility provider focused on improving the lives of the physically disabled and elderly population, has launched its "Make it Better" - "One at a Time" initiative, which seeks out deserving individuals needing access or mobility related equipment or home modifications.
eNewsChannels NEWS: -- The National Mobility Equipment Dealers Association (NMEDA) announced today the debut of an online resource designed to help people with disabilities and their caregivers make informed choices when shopping for a wheelchair accessible vehicle.
eNewsChannels NEWS: -- Fluid Metering, Inc., a pioneer in design and manufacturing of high-performance fluid handling solutions, is pleased to announce a new distribution agreement with REVODIX Inc. This partnership leverages the combined strength of Fluid Metering's ultra-precise fluid control products with REVODIX's dedicated focus and distribution expertise.