Medical Device News, Healthcare Products, & Related News Stories
eNewsChannels NEWS: -- Mopec, the nationwide leader in pathology, anatomy, mortuary and necropsy equipment and supplies, introduced disposable shoe covers as well as two different types of disposable gowns under their Mopec Guardian Systems line of personal protective equipment (PPE).
eNewsChannels NEWS: -- Fluid Metering Inc. welcomes Dickson Ong as Business Development Manager - North America. Dickson will be the lead account manager of all North American key OEM accounts and will be responsible for growing business in North America by building relationships with FMI channel partners and strategic OEMs in the Life Science markets.
eNewsChannels NEWS: -- Fort Worth-based company United States Mask is on a mission to make the holidays a little brighter and safer for community members who need it the most. At 4:30 p.m. on Tuesday, December 22, the United States Mask team will donate more than a thousand N95 particulate respirators to the Salvation Army of North Texas.
eNewsChannels NEWS: -- Lift & Care Systems announces the release of the following durable medical equipment checklist for day programs, group homes, and other programs for the disabled. As a caregiver for the disabled, you will often discover that assessing the safety and quality of these programs is, at times, challenging, but one of the fastest ways to do this is by seeing if they have the following durable medical equipment on hand at their locations.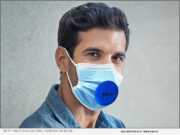 eNewsChannels NEWS: -- New York based Best Virus Shields (BestVirusShields.com) is the manufacturer of a new "oral" COVID-19 respirator mask for use in high-risk environments. Today the company announced that its President, Thomas Leahy, would stand on 7th. Ave. at the NW corner of 42nd. Street from 10 a.m. to 2 p.m. on Nov. 25 and 26 to demonstrate the efficacy of the company's oral respirator mask.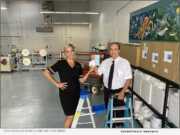 eNewsChannels NEWS: -- Kona Mask Co. LLC, located in Kailua-Kona near Costco, will begin producing N-95 and flat-pleated masks using two automated machines. "We can produce 1 million masks every 3 weeks made right here in Hawaii," says Nicolas Garcia, CEO of Kona Mask.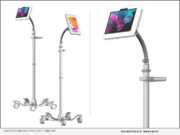 eNewsChannels NEWS: -- The Joy Factory, Inc. proudly presents AgileGo(TM) a new line of mobile tablet carts in support of the healthcare industry. These rolling carts are specifically designed for nurses, doctors, and clinicians to address increasing demands for telehealth, patient engagement, and patient interpretation.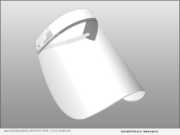 eNewsChannels NEWS: -- In response to the nationwide resurgence of COVID-19, A&H Worldwide recently increased production of their protective face shields to keep up with the rising demand. These affordable face shields are made of durable 16 pt. PETG plastic with a comfortable foam headband and an adjustable elastic band. They are available in a multitude of quantities to anyone interested and can be customized if desired.
eNewsChannels NEWS: -- Lift & Care Systems announces the release of the following Resource Sheet for Massachusetts Caregivers. "We tried to gather the best resources for anyone who has a loved one who has suffered from a disability," says Dave Austin, President of Lift & Care Systems.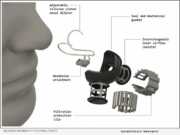 eNewsChannels NEWS: -- Modern Mammoth Technologies, LLC, is announcing the launch of a unique nasal respirator to provide more protection to more people-especially the frontline heroes. Modern Mammoth is a startup founded by two veterinarians, Dr's Valerie Fournier and Alejandro Garcia.