Medical Device News, Healthcare Products, & Related News Stories
eNewsChannels NEWS: -- IEDCO, a leader in the design and manufacture of custom engineered powder handling systems and solutions offers custom design solutions for efficiently moving powders in plants with difficult layouts.
eNewsChannels NEWS: -- John Sebesta has joined Zanthion(TM) as their new CFO. John has many years of experience as a financial consultant, owning and operating a business and negotiating difficult international military contracts. His experience is an excellent fit for Zanthion's current need to satisfy rigorous US compliance requirements and their marketing and sales efforts in Mexico and South America.
eNewsChannels NEWS: -- John Hagelgans has joined Zanthion(TM) as their new CTO. Zanthion spent over a year looking for a new chief technology officer based in the United States with the integrity and intelligence to help them achieve dominance in the elderly care market.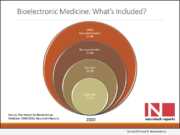 eNewsChannels NEWS: -- A newly published market research report from Neurotech Reports, the leading market intelligence firm in the neurotechnology industry, forecasts that the worldwide market for bioelectronic medicine and related technologies will reach $16.6 billion by 2025.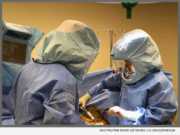 eNewsChannels NEWS: -- Atlantic Coast Surgical Suites is an ambulatory surgery center designed for, and specializing in, outpatient joint replacement surgery. Today, Dr. Moby Parsons of The Knee, Hip and Shoulder Center performed the first outpatient reverse shoulder replacement here using the Exactech GPS (Guided Personalized Surgery) preoperative planning and navigation system.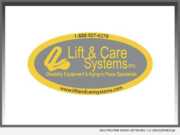 eNewsChannels NEWS: -- Lift & Care Systems is proud to carry Access Unlimited's Multi-Lift and Glide n Go wheelchair to car transfer devices. The Access Unlimited Multi-Lift is designed to be used primarily with cars, but it can also be used for vans, trucks or SUVs.
eNewsChannels NEWS: -- An idea for a new medical device for foot pain surfaced when podiatrist Dr. Patrick DeHeer suffered from posterior tibial tendonitis - a common foot and ankle problem - after taking up running. Since traditional treatment options weren't efficient or effective enough, DeHeer and his partners formed IQ Med LLC and developed The Equinus Brace.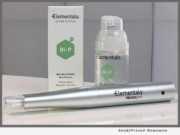 eNewsChannels NEWS: -- Micro-needling has become one of the more popular skin care procedures across the globe; however increasing concern over misuse and other risks threaten to dampen its use. But a new product from Skin Moderne debuting at the 2018 International Esthetics, Cosmetics & Spa Conference, promises to deliver all of the benefits of micro-needling without any of the risks.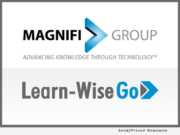 eNewsChannels NEWS: -- Magnifi Group will hold its 5th annual Learn-Wise European User's Conference, June 6, 2018 in Frankfurt. The European User's Conference is dedicated to the unique training and compliance needs of European medical device companies.
eNewsChannels NEWS: -- For the 6th year in a row, Medical Care Alert has received the Angie's List Super Service Award for outstanding customer service. This 2018 award follows Medical Care Alert's recent back-to-back "Gator100" awards recognizing the company's continued growth.