Medical Device News, Healthcare Products, & Related News Stories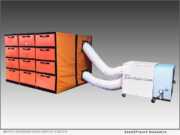 eNewsChannels NEWS: -- Mopec, the nationwide leader in pathology, anatomy, mortuary and necropsy equipment and supplies, is proud to announce the latest innovation and addition to its Guardian Systems product line. The Mopec Guardian Quick-Deploy Cooler is adaptable, portable, and is a rapidly deployable system for the long term storage of human remains.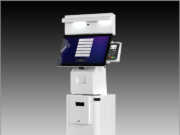 eNewsChannels NEWS: -- Olea Kiosks®, Inc., a visionary provider of innovative self-service kiosk solutions, today announced the addition of its height adjustable base for the Austin series kiosk. This new addition is available for ordering now.
eNewsChannels NEWS: -- Now that the worst of the global COVID-19 pandemic seems to be behind us, Lift & Care Systems continues its commitment to the safety of customers, employees, and suppliers. However, with the arrival of the Delta variant and the emergence of other strains of the virus, the Lift & Care team continues to take precautions to ensure the health of everyone they come in contact with.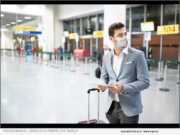 eNewsChannels NEWS: -- Zootility, a design-driven US manufacturing company, announces a breakthrough innovation - the first travel eye shield, known as Hover Shield, that attaches to any disposable mask. Unlike any of its conventional bulky design predecessors, the nearly invisible Hover Shield provides an attractive solution for traveling, seasonal allergies, yard work, large public gatherings, institutional settings, and working in dusty environments.
eNewsChannels NEWS: -- SecuGen is pleased to announce that Phoenix LTC has selected SecuGen's U20-A fingerprint sensor to integrate secure biometric technology into StatSafe, an automated medication management system used in skilled nursing and long-term facilities.
eNewsChannels NEWS: -- Lift & Care Systems is happy to announce that they earned accreditation to accept Medicare and Massachusetts Medicaid for patient lifts. The certification, granted by the Healthcare Quality Association on Accreditation (HQAA), allows Lift & Care Systems to sell and service SureHands ceiling lifts for Medicaid and Medicare customers.
eNewsChannels NEWS: -- Zeteo Biomedical, a privately held, biomedical device company, announced today it has been awarded a United States Patent for its "Oral Delivery Device and Methods" (US Patent 10238577). This latest patent expands the capabilities of Zeteo's ZEO Delivery Platform to systemically deliver drugs or biologics, into the body non-invasively via the sublingual route.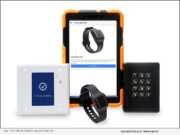 eNewsChannels NEWS: -- JNL Technologies, maker of Quantum nurse call, wander management, and access control systems, is now shipping Quantum SA, a standalone wander management system. Using the same proven Bluetooth technology as JNL's Quantum DCS product line, the Quantum SA does not require cable installation or the purchase of a Quantum server and is perfect for smaller areas that do not require centralized management.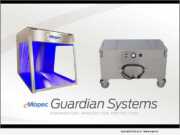 eNewsChannels NEWS: -- Mopec, the nationwide leader in pathology, anatomy, mortuary and necropsy equipment and supplies, announced two new products under their Guardian Systems line that are specifically designed to help improve disinfection processes and improve laboratory safety.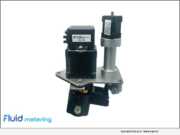 eNewsChannels NEWS: -- Fluid Metering Inc. a microfluidic solutions provider is pleased to introduce the FVD series of variable dispense pumps (patent pending). As microfluidics continue to emerge as powerful technology in the life sciences sector so is the desire to simplify fluidic architecture.