Home
Mergers and Acquisitions
Mergers and Acquisitions News (M&As) for Public and Private Companies
eNewsChannels NEWS: -- EPIC Insurance Brokers and Consultants, a retail property, casualty insurance brokerage and employee benefits consultant, announced today that it acquired in an asset sale the book of business of Brokers Insurance Mart, Inc. (BIM) on April 15, 2019.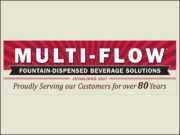 eNewsChannels NEWS: -- Following the acquisition of Lenox Martell (Boston) in 2017, Total Systems Control and Jordan's Draft Services (Pittsburgh) and Main Street Beverage (Philadelphia) in 2018 and now Draft Beer Services of Atlanta, Multi-Flow is able to offer a full range of beverage dispensing and service solutions to its customers in seven new markets.
eNewsChannels NEWS: -- Residential Capital Partners is pleased to announce the acquisition of 3L Finance. As a part of the acquisition, Residential Capital Partners is pleased to be the national hard money and rental finance lending partner to 2020 REI Group.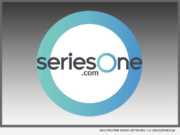 eNewsChannels NEWS: -- seriesOne Inc., a leading global digital security fundraising platform led by leaders with over 20 years of traditional investment banking, venture capital and technology experience, today announced its acquisition of Dynamo Development, a custom software development company with a mature engineering team based in the Ukraine.
eNewsChannels NEWS: -- Tyto Athene, LLC, a market leader in solving complex operational challenges by making information securely available across myriad technologies worldwide for government customers, backed by Arlington Capital Partners, has announced today its acquisition of Island Information Technology Consultants (IITC).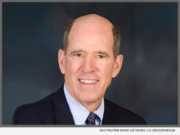 eNewsChannels NEWS: -- IT Partners LLC, a trusted adviser in the data and security space, today announced it has named industry veteran Josh Hauser as the Chairman of the Board of Directors, joining a team that possesses a long list of business and military success.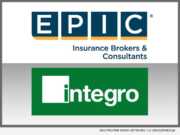 eNewsChannels NEWS: -- EPIC Holdings, Inc. ('EPIC') today announced the closing of EPIC's acquisition of Integro Holdings Inc. (substantially all of the U.S. operations of Integro Group Holdings). Please see our press release issued on December 17, 2018 that follows for more details and comments on the transaction.
eNewsChannels NEWS: -- New York based CityView Commercial LLC, led by Jimmy Khezrie and Jack Friedler, has purchased Southlake Mall in Atlanta, Georgia. Jacobs REA led by Sholom Jacobs partnered with CVC in this transaction. The property boasts strong tenant sales with a vibrant lineup of national inline tenants and a high-volume Macy's.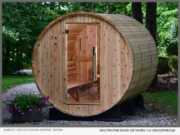 eNewsChannels NEWS: -- Almost Heaven Saunas is being acquired by Harvia, the leading sauna heater and component manufacturer. Harvia Oyj, has announced that it is purchasing U.S. sauna manufacturer, Almost Heaven Saunas. This acquisition will enable Harvia to offer better and more extensive service to its customers in North America and provide Almost Heaven Saunas with added products and resources to continue its growth in the consumer sauna business.
eNewsChannels NEWS: -- Paragon Insurance Holdings, LLC, a national multi-line specialty program manager, today announced it has contracted with Argo Group International Holdings, Ltd. to assume MGA responsibilities for Argo's Landscape Contracting program, effective January 1, 2019.