Minnesota Business News, including Technology and Entertainment (U.S.)
eNewsChannels NEWS: -- SIMEK'S has been a holiday tradition for generations, so while this holiday season may feel different, it doesn't have to taste different. SIMEK'S has compiled their favorite holiday recipes using both their Premium Meatballs and All-Natural Lasagnas.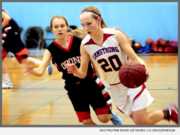 eNewsChannels NEWS: -- Minnesota Youth Athletic Services (MYAS), the state's largest multi-sport organization, announced today it has signed a new strategic partnership agreement with TeamSnap - the leading youth sports management provider.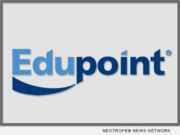 eNewsChannels NEWS: (FALCON HEIGHTS, Minn.) -- Edupoint(R) Educational Systems, creator of the industry-leading Synergy(R) Education Platform for K-12 student information and learning management, has been selected by Minnesota's Forest Lake Area Schools and Rosemount-Apple Valley-Eagan Public Schools to implement the company's Synergy Student Information System, bringing the total number of Minnesota students supported by Synergy to more than 210,000.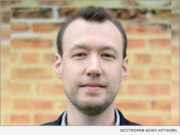 MINNEAPOLIS, Minn. -- Thought-provoking keynote speaker, award-winning author, and energy futurist Simon J. Anderson, founder of Venture Foresight LLC, will be opening presenter on day two of MREA's Energy Issues Summit in St. Cloud, Minn. on August 11, 2016.
OAK GROVE, Minn. -- The Senate District 31 Republican Executive Board in Minnesota unanimously agreed upon a vote of no confidence in Representative Tom Hackbarth (HD31B) after he breaks his commitment to abide by the endorsement.
MINNEAPOLIS, Minn. -- In an unprecedented move, officers and delegates within the Republican Party of Minnesota (MNGOP) have announced their intention to repudiate their party's presumptive nominee for president, organizing under the name Conservatives for Candidates of Character. At an upcoming meeting of the party's state central committee, the group will propose a prohibition on MNGOP expenditures in support of the controversial candidate.
NEWS: (BELLE PLAINE, Minn.) Project EverGreen, a national non-profit promoting the value of preserving and revitalizing managed green spaces, is bringing its 'Healthy Turf. Healthy Kids.'(TM) Initiative to Court Square Park in Belle Plaine, Minnesota.
NEWS: (ELY, Minn.) Ely's Winter Festival and ArtWalk 2016 opens Thursday, February 4 and continues through Sunday, February 14. This annual celebration of winter in the north offers outdoor activities, both muscle- and engine-powered; indoor cultural and social events; and the ArtWalk, which combines the best of indoor and outdoor.
FARIBAULT, Minn. /eNewsChannels/ -- NEWS: Rejuvatek Medical announces the first tattoo studio in the state of Minnesota to offer the newest, patented, non-laser Tatt2Away technique for removing all colors of a tattoo. The tattoo studio Images Everlasting is currently the only tattoo studio certified to offer this revolutionary technology in the state of Minnesota.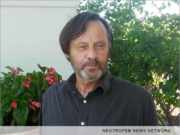 BUFFALO LAKE, Minn. /eNewsChannels/ -- NEWS: Daniel Leske is the author and illustrator of the trilogy, 'The Joy of Heaven' (ISBN: 978-1597553759; Book 1), an inspirational series of creatively illustrated books that are filled with words and images of how heaven was revealed to him by God.