Missouri Business News, Entertainment, and Technology News (U.S.)
eNewsChannels NEWS: -- Convergence Partners, Inc., Integrated Sales Inc., and Lighting Solutions of Iowa, Inc. announced today the strategic partnership between their companies to offer the electrical industry a unified resource for virtually all their products, services, and design requirements. This partnership will be marketed under the Convergence Partners brands.
eNewsChannels NEWS: -- Rock The Score ("RTS," a privately held corporation) is a new company with a new concept. RTS reports data to the credit bureaus that traditionally does not get reported through normal channels. This provides information, data and clarity to end users such as mortgage lenders, banks, insurance providers and many more.
eNewsChannels NEWS: (BILOXI, Miss.) -- On this tenth anniversary of the Mississippi Spring Break Weekend, Splash Life Booking LLC is announcing the 1st annual Spring Break Explosion music festival, to be held on Friday, April 7, 2017 at MGM Park. For a decade now, college students and those seeking a white sandy beach getaway, come from all over the south to Biloxi for parties and other regional events during the "Mississippi Spring Break" weekend.
eNewsChannels NEWS: (ST. LOUIS, Mo.) -- LIBERTY Dental Plan of Missouri (LIBERTY) is proud to announce it is offering the most affordable rates for dental plans in the Missouri Health Insurance Marketplace (commonly called the "Health Exchange"). In fact, LIBERTY has the only Dental HMO being offered in St. Louis, Mo., and is the low price leader.
eNewsChannels NEWS (KANSAS CITY, Mo.) -- Ten historic homes, including Kansas City shirtwaists, open their doors for tours during the biennial Hyde Park Historic Homes Tour. The Tour hosted by The Hyde Park Neighborhood Association (HPNA) will be Saturday, October 1 from 10 am until 6 p.m., and a Candlelight Tour will be Friday, September 30 from 6 p.m. until 10:30 p.m.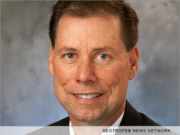 NEWS: EPIC Insurance Brokers and Consultants (EPIC), a retail property, casualty insurance brokerage and employee benefits consultant, announced today that Jeff Connelly has joined as senior vice president/client executive in EPIC's Greyling Insurance Brokers Division. He will be based in the firm's St. Louis, Mo. office.
ST. LOUIS, Mo. /eNewsChannels/ -- NEWS: The AXIS Integrated Solutions (AXIS) Customer Relationship Management (CRM) team will be attending a worldwide Sage CRM boot camp (Feb. 16-19, 2015) in Ireland. Hosted by Sage, and open to Sage CRM experts from around the world, the event will focus on the commercial application, product functionality, and technical aspects of the latest version of Sage CRM v7.3.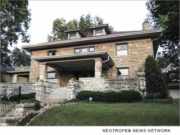 KANSAS CITY, Mo. /eNewsChannels/ -- NEWS: Nine historic homes, including unique Kansas City shirtwaists and stately stone Foursquares, will open their doors for tours during the biennial Hyde Park Historic Homes Tour. The tour also features a home that exemplifies how modern architecture can co-exist in a historic neighborhood. The Tour, hosted by The Hyde Park Neighborhood Association (HPNA), will be held October 4 from 10 a.m. until 6 p.m.
ST. LOUIS, Mo. /eNewsChannels/ -- NEWS: RK Home Enterprises today announced the opening of their second discount appliance store location in the St. Louis area. The new location is at 2231 North 3rd Street in St. Charles at the former location of Premium Appliances and Repair. The new St. Louis Appliance Outlet location will provide customers access to a full suite of top name brand home appliances.
MARSHALL, Mo. /eNewsChannels/ -- NEWS: We all can say that youth entrepreneurship is an amazing topic of conversation. However, sometimes that conversation isn't loud enough to be heard. In the state of Missouri, every August, there is a state-wide business competition where youth and adults compete in categories of their own for seed money to launch, expand or maintain their business ideas. Over a dozen youth ages 12 - 18 have been accepted into the MADE in Missouri Business Competition, hosted by the Missouri Valley Community Action Agency (MVCAA).