Missouri Business News, Entertainment, and Technology News (U.S.)
KANSAS CITY, Mo. /eNewsChannels/ -- NEWS: Forrest T. Jones and Company has recently partnered with American Fidelity Assurance Company to expand and enhance Missouri public school districts' benefit programs and services. Combined, FTJ and American Fidelity currently serve over 275 Missouri Public school districts, providing a clear, complete and compliant employee benefit package with local personalized service.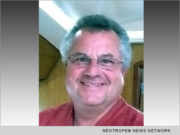 KANSAS CITY, Mo. /eNewsChannels/ -- NEWS: At the Long Term Care Solutions Sales Summit, to be held in Kansas City, Mo., May 18-20, 2014, 'You can find us with your eyes closed,' says Steven Kramer, Senior Vice-President for LTC Financial Partners, LLC (LTCFP), one of American's most experienced national agencies offering long-term care insurance and related solutions.
ST. LOUIS, Mo. /eNewsChannels/ -- NEWS: Quandis, Inc., a leading provider of default management technology solutions, announced at the 6th Annual CaseAware Users Conference in St. Louis that it has added new functionality to its existing bankruptcy search interface with KMC Information Systems, L.C.'s CaseAware application.
KANSAS CITY, Mo. /eNewsChannels/ -- NEWS: 'Insightful Knowledge: An Enlightened View of Social Media Strategy and Marketing' (ISBN: 9781937829636), written by digital marketing pioneer Stephen Monaco, provides marketers and executives with the practical information they need on social initiatives required for companies long term survival.
MARSHALL, Mo. /eNewsChannels/ -- NEWS: The Missouri Valley Community Action Agency is pleased to announce the fifth annual MADE In Missouri State Entrepreneurship Competition (MADE 2014). This year's event will be launched by MVCAA and the Missouri Alliance for the Development of Entrepreneurship in conjunction with Global Entrepreneurship Week.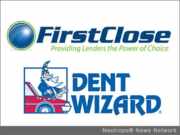 ST. LOUIS, Mo. /eNewsChannels/ -- NEWS: Dent Wizard International, a leader in automotive cosmetic reconditioning, today announced an arrangement with FirstClose, an online service for loan originators, which will allow users of FirstClose to offer consumers an automobile appearance service plan - called Ding Guard - as part of their auto loan.
MARSHALL, Mo. /eNewsChannels/ -- NEWS: The MVCAA (Missouri Valley Community Action Agency) is one of four Community Action Agencies (CAAs) working to alleviate poverty in America to receive the 2013 Community Economic Development Entrepreneurship and Innovation Award. The awards, administered by the Community Action Partnership, were presented at the organization's Annual Convention in Chicago.
KANSAS CITY, Mo. /eNewsChannels/ -- NEWS: Planese, Inc. announces the Kansas City findings from its Fall 2013 remodeling sentiment report. This release will coincide with the Home Show Fall Edition at the Overland Park Convention Center that starts Friday, Sept. 6. Planese will unveil at the show an app for iPhone that helps homeowners plan their remodeling projects from start to finish.
KANSAS CITY, Mo. /eNewsChannels/ -- NEWS: FCF Holding today announced the results of the market test of ClaimJockey, their new long-term care insurance claims assistance service, the first of its kind in America. 'It's proving more successful than when families tackle the claims process alone,' says Wendy Rinehart, President.
KANSAS CITY, Mo. /eNewsChannels/ -- NEWS: The Kansas City Chamber Orchestra opens its 27th concert season with 'A Summer Serenade,' August 24, 2013 at 8 p.m. in Helzberg Hall at the Kauffman Performing Arts Center in Kansas City, Missouri. Music Director Bruce Sorrell will conduct the concert and prelude the performance with a pre-concert talk at 7 p.m.