eNewsChannels NEWS: -- Los Angeles and Las Vegas are the cities where the most searches to a leading court records website originate from. Data taken from courtrecords.us.org shows that other areas which have seen the largest numbers of searches include Houston, New York, and Dallas.
eNewsChannels NEWS: -- The shareholders of MondoBrain have brought to a successful close a derivative lawsuit against its former CEO. As a result of a mutual settlement agreement, Augustin Huret is no longer affiliated with the company and has no ownership stake.
eNewsChannels NEWS: -- LeMaster & Ahmed PLLC has announced that Rachel Anthony, a personal injury attorney, has recently joined their Houston area office of LeMaster & Ahmed PLLC. The law firm focuses on personal injury cases and has offices in The Woodlands, Texas and Plano, Texas.
eNewsChannels NEWS: -- The Law Offices of Victoria Broussard​, a Houston-based law firm, today announced their return to Austin, and plans for expanding their practice across central Texas. The company launched in Austin in 2006 and relocated its office to Houston in 2014.
eNewsChannels NEWS: -- The Washington D.C., metropolitan-based law firm of Jordan Guydon, LLP, announced today a plan to reduce sexual assault and harassment in the military. "Our plan recommends that Secretary of Defense Austin update 75-year-old architecture," said managing partner Attorney Daryle A. Jordan, a former Army lawyer and veteran of the Gulf War.
eNewsChannels NEWS: -- Lincoln Law School of San Jose is proud to announce that its newly designed website launched on January 25, 2021, after several months of working on its development. Their old site was perfectly functional, but this much-needed refresh will help students, potential students, faculty, and supporters to gain more from Lincoln's online presence.
eNewsChannels NEWS: -- Veteran marijuana activist Ed "NJWeedman" Forchion put New Jersey under the cannabis microscope late last year when he challenged the state's newly passed marijuana legalization laws with a lawsuit directed at Governor Phil Murphy (Case 3:20-cv-16582-PGS-TJB FORCHION v. MURPHY).
eNewsChannels NEWS: -- Skell, Inc., dba Bug-A-Salt, has filed suit against the department store chain Dillard's and its distributor, William E. Connor & Associates, for infringing on Skell's 2013 patent for a "bug killing gun," according to Bug-A-Salt's attorney, Liat Cohen.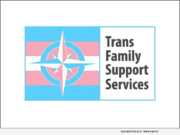 eNewsChannels NEWS: -- TransFamily Support Services (transfamilysos.org) today announced a milestone victory in the organization's mission to build a world where all genders are accepted and treated equally.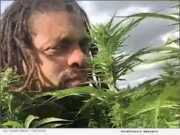 eNewsChannels NEWS: -- The 'war on drugs' has just taken a wicked left turn. On Friday, November 20, 2020, one of marijuana's staunchest supporters, Ed "NJWeedman" Forchion held an online press conference at his NJWeedman's Joint location, contesting New Jersey's recent legalization of cannabis. (Case 3:20-cv-16582-PGS-TJB FORCHION v. MURPHY.)