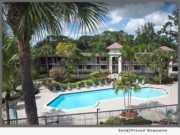 eNewsChannels NEWS: -- South Florida law firm, Beighley, Myrick, Udell + Lynne, P.A. (BMULaw), a legal consultancy firm with a growing niche practice within the substance use disorder treatment provider space, recently served as lead counsel on behalf of national treatment provider, Banyan Treatment Center, in the acquisition of the well regarded Behavioral Health of the Palm Beaches.
eNewsChannels NEWS: -- NotaryCam, Inc. (NotaryCam) today announced the return of its annual "Help a Hero" initiative. This Memorial Day weekend from Friday, May 25, through Monday, May 28, NotaryCam will honor those who have served by offering no-cost online notarization sessions to United States military veterans and service members.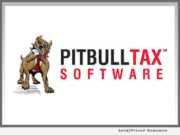 eNewsChannels NEWS: -- PitBullTax Software, the leading IRS Tax Resolution Software for CPAs, EAs and Tax Attorneys, just released its new and more feature rich Version 4.0. For nine years PitBullTax Software has transformed the tax resolution business by making it more efficient and intuitive for tax professionals to solve their clients' IRS problems.
eNewsChannels NEWS: -- On April 27, 2018, actor and con man Steve Comisar returns to Hollywood to resume his acting career after finally finishing his federal prison sentence. Comisar says, "I'm counting on all the industry heavyweights to help me out. Especially the ones who did prison time themselves."
eNewsChannels NEWS: -- Greater Bay Area estate planning firm Absolute Trust Counsel announces the launch of the Absolute Trust Talk podcast. 'Absolute Trust Talk' is a new avenue to educate clients and prospects on a wide variety of trending business and financial wellness topics and how they can make better-informed decisions when planning for the future.
eNewsChannels NEWS: -- Matic, a digital insurance agency whose technology enables borrowers to purchase homeowner's insurance during the mortgage transaction, today announced it has tapped Shahrzad "Shaz" Kojouri as VP of legal and compliance. Prior to joining Matic, Kojouri was assistant general counsel for nonprofit student loan provider AccessLex Institute.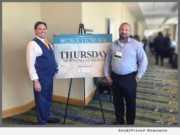 eNewsChannels NEWS: -- Several Managing Partners from the personal injury law firm Shapiro Goldman Babboni Fernandez & Walsh participated in the Florida Justice Association's Workhorse CLE Seminar and Networking Event. Held at the Marriott World Center in Orlando, the four day event hosted dozens of seminars on a wide variety of topics including damages from personal injury and wrongful death cases.
eNewsChannels NEWS: -- San Francisco Bay Area law firm Gallo LLP has filed the first of what it predicts could be thousands of individual damages cases against Google based on the same misconduct alleged in Matera v. Google, Case No. 15-CV-04062-LHK. Acting for a class of consumers who never signed up for Gmail (but nevertheless had their email scanned by Google), the Matera plaintiffs sought injunctive relief under the federal Electronic Communications Privacy Act (the "Wiretap Act") and California Invasion of Privacy Act ("CIPA").
eNewsChannels NEWS: -- EPIC Insurance Brokers and Consultants, a retail property, casualty insurance brokerage and employee benefits consultant, announced today that Vice President, Hospitality Practice Leader Renee Crow will present at the CLM Annual Conference on Thurs., March 15 at 10:10 a.m. at the Marriott Marquis in Houston, Texas.
eNewsChannels NEWS: -- Lion's Heart is thrilled to announce it has received a $10,000 corporate partner sponsorship from the esteemed Orange County law firm, Shulman Hodges & Bastian LLP. These funds will support the cultivation of age-appropriate service projects for over 10,000 empowered teen Members across the country as well as support general law and business counsel for the organization.