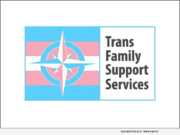 eNewsChannels NEWS: -- TransFamily Support Services (transfamilysos.org) today announced a milestone victory in the organization's mission to build a world where all genders are accepted and treated equally.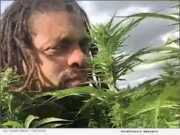 eNewsChannels NEWS: -- The 'war on drugs' has just taken a wicked left turn. On Friday, November 20, 2020, one of marijuana's staunchest supporters, Ed "NJWeedman" Forchion held an online press conference at his NJWeedman's Joint location, contesting New Jersey's recent legalization of cannabis. (Case 3:20-cv-16582-PGS-TJB FORCHION v. MURPHY.)
eNewsChannels NEWS: -- NotaryCam®, the pioneering leader in online notarization and original provider of mortgage eClosing solutions, today announced that it has seen a 10X-increase in the number of remote online notarization (RON) transactions the company has performed for electronic wills (eWills) thus far in 2020.
eNewsChannels NEWS: -- Defamation Attorney Rohit Chhabra has successfully defeated an anti-SLAPP motion that sought to punish his client for seeking justice. The case is Li v. Yu, 20CV367955 (Santa Clara Superior Court 2020).
eNewsChannels NEWS: -- Defamation Attorney Rohit Chhabra has successfully prevented a lawsuit from proceeding that punished his client for exercising his free speech rights. The case is Tully v. Chouinard, CIV-MSC20-01019 (Contra Costa Sup. Ct. 2020).
eNewsChannels NEWS: -- Katrina Bragg, owner of Task Mania, a leading virtual administrative assistant service, today launches "Finishing Touches," a living document designed to capture and organize an individual's most important personal information.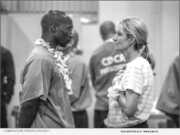 eNewsChannels NEWS: -- On February 12, 2020, 235 incarcerated men gathered in the yard of a maximum-security prison in California. They formed a circle, and in the center of that circle stood Grammy Award winning film producer Fritzi Horstman. She read aloud ten questions from the ACE test, a survey of Adverse Childhood Experiences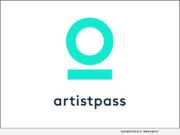 eNewsChannels NEWS: -- Artistpass presents a new way for the exceptionally talented abroad to gain their artist or tour visas to the United States - efficiently and cost-effectively.
eNewsChannels NEWS: -- Out of more than 6 million business in the United States, Berry Law has been honored with a spot in Inc. magazines annual 5000 fastest growing private companies list for the 4th consecutive year. Being ranked in the top 5000 places, Berry Law lands among some of the fastest growing and highly respected companies in the U.S.
eNewsChannels NEWS: -- The law firm of Denmon Pearlman recently released a new brand video showcasing why their Tampa Bay law firm is relatable, fun, and trustworthy. The video features Trial Attorneys and Partners of the firm Christian Denmon, Nicole Denmon, and Lee Pearlman in their true forms: honest, easy-going, and experienced.