eNewsChannels NEWS: -- Robert Golan, PC a worker's compensation attorney serving Suffolk and Nassau counties, recently won an appeal at the NY State Workers Compensation Board in the case of a thermometer factory worker who was exposed to mercury and developed mercury poisoning.
eNewsChannels NEWS: -- Wendy Meigs, Texas Pharmacist and Founder of SMA Education and Support, warns the public about the current evolution of mediation into a malicious "kangaroo court" to promote predetermined self-serving outcomes for mediators and lawyers as mediation confidentiality enhances the abuse of the already vulnerable.
eNewsChannels NEWS: -- A Centennial celebration will be held September 12, 2019 at the Capital Club in San Jose to commemorate Lincoln Law School of San Jose's 100 years providing affordable legal education to working adults.
eNewsChannels NEWS: -- Justice Watch Radio, a nationally syndicated radio broadcast airing on WCGO in Chicago, KSHP in Las Vegas, NBC affiliate KCAA in California, and via satellite on the GAB Radio Network; announces the release of an exclusive interview with its founder Attorney Zulu Ali, discussing the cost and consequences of being a black lawyer fighting for justice, and why black men are targeted by the justice system.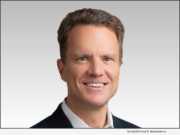 eNewsChannels NEWS: -- VLP Law Group LLP is pleased to announce that Mike Morrissey has joined the firm as a partner in its Technology Transactions Practice Group. Mr. Morrissey comes to VLP from MobileIron (NASDAQ: MOBL), #1 on Deloitte's Technology Fast 500 in 2014 (for revenue growth from 2009-2013) and a VLP client.
eNewsChannels NEWS: -- Louisiana Appleseed recently released its report, "A Vicious Cycle: How Predatory Lending and Court Fines & Fees Continue to Trap Communities of Color in Debt," which discusses its findings on financial stability in low-income and communities of color. As a part of a statewide tour to inform communities of these issues, Louisiana Appleseed is now taking these findings to Shreveport.
eNewsChannels NEWS: -- The Law Offices of Edward C. Chen have filed a series of class action lawsuits against Tesla, Inc. for issues relating to the recent battery fires that have occurred worldwide and for Tesla's used/certified pre-owned car sales.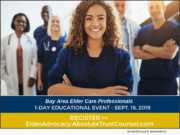 eNewsChannels NEWS: -- As the number of aging American 65 and older continues to rise, so does the need to support our elder community care systems to protect quality of life for as long as possible. Taking leadership in addressing these issues is estate planning firm Absolute Trust Counsel and the launch of its Elder Advocacy & Law Boot Camp this fall.
eNewsChannels NEWS: -- Attorney Daniel Murphy of the injury law firm Goldman Babboni Fernandez & Walsh has become a member of the Florida Justice Association's Young Lawyers Section Board of Directors. The Florida Justice Association is comprised of the most experienced and influential civil trial lawyers across the state.
eNewsChannels NEWS: -- On July 8, 2019, Rahman Law PC filed a lawsuit on behalf of their client, a cyclist, against Uber after Uber failed to take responsibility for a May 23, 2018 accident in which an Uber driver veered across several lanes of traffic on Market Street in San Francisco, running a bicyclist off the road and into a light pole. The reckless behavior of the Uber driver was caught on video by witnesses.