eNewsChannels NEWS: -- Defamation Attorney Rohit Chhabra has successfully prevented a lawsuit from proceeding that punished his client for exercising his free speech rights. The case is Tully v. Chouinard, CIV-MSC20-01019 (Contra Costa Sup. Ct. 2020).
eNewsChannels NEWS: -- Katrina Bragg, owner of Task Mania, a leading virtual administrative assistant service, today launches "Finishing Touches," a living document designed to capture and organize an individual's most important personal information.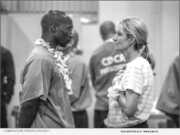 eNewsChannels NEWS: -- On February 12, 2020, 235 incarcerated men gathered in the yard of a maximum-security prison in California. They formed a circle, and in the center of that circle stood Grammy Award winning film producer Fritzi Horstman. She read aloud ten questions from the ACE test, a survey of Adverse Childhood Experiences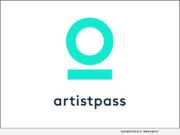 eNewsChannels NEWS: -- Artistpass presents a new way for the exceptionally talented abroad to gain their artist or tour visas to the United States - efficiently and cost-effectively.
eNewsChannels NEWS: -- Out of more than 6 million business in the United States, Berry Law has been honored with a spot in Inc. magazines annual 5000 fastest growing private companies list for the 4th consecutive year. Being ranked in the top 5000 places, Berry Law lands among some of the fastest growing and highly respected companies in the U.S.
eNewsChannels NEWS: -- The law firm of Denmon Pearlman recently released a new brand video showcasing why their Tampa Bay law firm is relatable, fun, and trustworthy. The video features Trial Attorneys and Partners of the firm Christian Denmon, Nicole Denmon, and Lee Pearlman in their true forms: honest, easy-going, and experienced.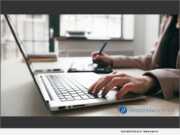 eNewsChannels NEWS: -- Lincoln Law School of San Jose today announced their Flexible Online LLM and MLS in Intellectual Property, two new programs. Both the LLM IP and the MLS IP programs with a concentration on patents will be available starting this Fall semester 2020 starting in September.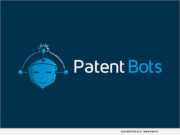 eNewsChannels NEWS: -- Patent Bots today announced its Patent Law Firm Quality Scores, a new ranking of 802 U.S. patent law firms with at least 50 issued patents for the year ending March 31, 2020. Patent Bots downloaded 310,842 publicly available patents from the United States Patent and Trademark Office and then used the company's AI-powered, automated patent proofreading tool to count the number of errors in each issued patent.
eNewsChannels NEWS: -- Estes-Hightower PLLC, a Houston law firm, offers free probate litigation with the purchase of a last will and testament through PleadWrite.com. The online system is unique compared to competitors like LegalZoom or Rocket Lawyer by offering free probate litigation.
eNewsChannels NEWS: -- Canon Inc., Globest Trading Inc., and Globest's parent company, Internet Brand Development (HK) Limited ("IBD"), have entered into a settlement agreement to amicably resolve the pending lawsuit between Canon and Globest in the Central District of California.