eNewsChannels NEWS: -- On July 8, 2019, Rahman Law PC filed a lawsuit on behalf of their client, a cyclist, against Uber after Uber failed to take responsibility for a May 23, 2018 accident in which an Uber driver veered across several lanes of traffic on Market Street in San Francisco, running a bicyclist off the road and into a light pole. The reckless behavior of the Uber driver was caught on video by witnesses.
eNewsChannels NEWS: -- Rahman Law PC announces the eleventh year of the law firm's principal and founder, Shaana A. Rahman, a personal injury attorney in San Francisco and Paso Robles, has been selected by Super Lawyers(r) for a spot on their coveted lists.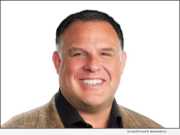 eNewsChannels NEWS: -- VLP Law Group LLP is pleased to announce that Rob Buccieri has joined as a partner in the firm's newly formed Litigation and Dispute Resolution Practice Group. Mr. Buccieri brings over twenty years of experience and is based in the San Francisco Bay Area.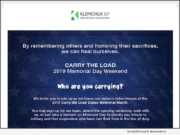 eNewsChannels NEWS: -- Klemchuk LLP, a leading litigation, intellectual property (IP), and business law firm, announces that Klemchuk LLP and Team Klemchuk will proudly participate in Carry the Load 2019 Dallas Memorial March over Memorial Day Weekend.
eNewsChannels NEWS: -- More than three years ago a woman was sexually assaulted in a Schwan's truck in Northern California, yet nothing indicates the Sonoma County case (#SVC262079), will be resolved soon, says Attorney Alison Gokal, of the Gokal Law Group.
eNewsChannels NEWS: -- Lately, some businesses in the state of New York have been hiring workers as independent contractors, not as employees in order to avoid providing benefits for these workers, including workers compensation benefits. Robert Golan, PC, a worker's compensation lawyer, represented a massage therapist who worked for a local hospital doing therapeutic massages for patients.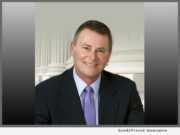 eNewsChannels NEWS: -- Attorney Brian O. Sutter of All Injuries Law Firm has been recognized for his contributions to building new wells for clean drinking water in Haiti. Located in the town of Jacemel on the southern coast of Haiti, the project organized and carried out by Food For The Poor Inc., was part of the charitable organizations's wider effort.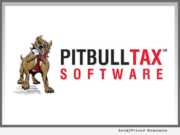 eNewsChannels NEWS: -- PitBullTax Software is excited to announce the release of its most robust and streamlined cloud based software platform to date. PitBullTax, the country's leading IRS Tax Resolution Software for CPAs, EAs and Tax Attorneys will be unveiling all the cutting edge major enhancements of Version 5.0 to licensees from all over the United States at its PitBullTax Institute User Conference today through May 3 in Fort Lauderdale, Florida.
eNewsChannels NEWS: -- Following a three-day trial, an Aitkin County jury recently found retired district court judge Robert Graff not guilty of trespassing in the DNR Savanna State Forest in Aitkin County, the Peterson Law Office announced today.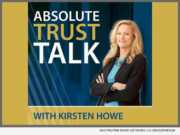 eNewsChannels NEWS: -- Absolute Trust Talk, a monthly podcast released by Absolute Trust Counsel, recently sat down with Michael Crvarich, Vice President of Legacy Giving at the John Muir Health Foundation, to discuss how an individual's core value system is the new driving force behind charitable giving.