eNewsChannels NEWS: -- Battaglia, Ross, Dicus & McQuaid, P.A. is proud to announce that three of its attorneys were sworn into leadership roles of the St. Petersburg Bar Association on May 27, 2020. Sean McQuaid now becomes the 96th President of the Bar Association and Rachel Drude-Tomori and Andrew Pardun join him as members of the Executive Committee.
eNewsChannels NEWS: -- Organic Aromas, the creator of Nebulizing Diffuser(R) aromatherapy products, emphasized today that they have long owned intellectual property rights for their well-known brands Nebulizing Diffuser(R) and Organic Aromas(R) as well as their diffuser products. In an effort to combat unauthorized knock-offs of their brands and products, the company has taken appropriate legal measures to protect their brands and products.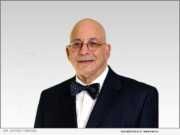 eNewsChannels NEWS: -- For more than 20 Years, Dr. Jeffrey Freiden has provided pre-sentence and post-sentence evaluations for defense attorneys and their clients. Dr. Freiden is also an expert in courtroom testimony and has been engaged by numerous law firms in multiple states.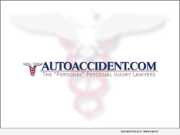 eNewsChannels NEWS: -- AutoAccident.com: With the unemployment rate at sky-high levels since the pandemic hit, many families are faced with difficult economic choices. For some that may mean having to choose between paying rent or continuing to pay for car insurance.
eNewsChannels NEWS: -- The Pearce Law Firm, Personal Injury and Accident Lawyers P.C. has a new pedestrian fatality study which highlights accident statistics and community response. Accidents involving pedestrians resulting in serious injuries or fatalities are on the rise in Philadelphia.
eNewsChannels NEWS: -- Elder Solutions Law Firm, PA has released a new service for Seniors in response to COVID-19. The service is called the Senior Kit, and it focuses on basic estate planning for seniors.
eNewsChannels NEWS: -- The Law Office of Edward A. Smith, dba AutoAccident.com, is providing food assistance to present and former clients of the firm by delivering groceries to their homes, free of charge.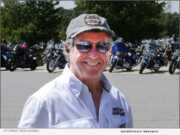 eNewsChannels NEWS: -- Bob Karney, a motorcycle accident attorney, donated $25,000 directly to biker families in need, The Karney Law Firm announced today. The requests poured in and over 80 families received immediate aid.
eNewsChannels NEWS: -- AUTOACCIDENT.COM - According to the AAA Foundation for Traffic safety, a hit-and run-accident occurs about 60 times per minute. 36% of hit-and-run accidents in Sacramento between 2017-2018 have resulted in injury or death.
eNewsChannels NEWS: -- A new Dallas - Fort Worth based private investigations firm, Lynx Actual LLC, announced the completion of its first year of successful operations. Lynx brings a dynamic combination of executive management, operational expertise, and precise and timely action to every investigative assignment.