eNewsChannels NEWS: -- On Monday, January 13 at 8:30 a.m., attorney Larry J. Caldwell will ask the Los Angeles Superior Court to issue a Preliminary Injunction barring the Los Angeles Sheriff's Department from evicting 88-year old widow Dorothy Green from her Brentwood home of 13 years.
eNewsChannels NEWS: -- MediBid, an online marketplace where doctors provide bids to patients on medical care to bring competition back into the medical marketplace, along with its CEO, Ralph Weber, were named recently in the Petition for Declaratory Order Denying Representative Martin Daniel's Public Records Request by Optum on December 12, 2019.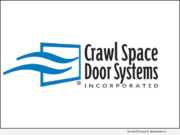 eNewsChannels NEWS: -- On September 24, 2013, Smart Vent filed a lawsuit against Crawl Space Door Systems, Inc. in the NJ Federal Court, case 1:13-cv-05691-JBS-KMW. Crawl Space Door Systems, Inc. filed a counter-claim. The lawsuit is now over and Crawl Space Door Systems won.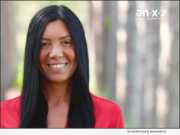 eNewsChannels NEWS: -- Nicole Farber, CEO of digital marketing agency ENX2 Marketing in Dallas, Pennsylvania, was recently named to the National Small Business Association (NSBA) Leadership Council.
eNewsChannels NEWS: -- Stop School Sexual Abuse (SSSA) announced settlements today of claims totaling more than $1.25 million for two survivors of child sexual abuse by a pre-kindergarten teacher at St. Matthew's Episcopal Day School in San Mateo, California. SSSA volunteers worked with the parties in these claims.
eNewsChannels NEWS: -- Robert Golan, PC a worker's compensation attorney serving Suffolk and Nassau counties, recently won an appeal at the NY State Workers Compensation Board in the case of a thermometer factory worker who was exposed to mercury and developed mercury poisoning.
eNewsChannels NEWS: -- Wendy Meigs, Texas Pharmacist and Founder of SMA Education and Support, warns the public about the current evolution of mediation into a malicious "kangaroo court" to promote predetermined self-serving outcomes for mediators and lawyers as mediation confidentiality enhances the abuse of the already vulnerable.
eNewsChannels NEWS: -- A Centennial celebration will be held September 12, 2019 at the Capital Club in San Jose to commemorate Lincoln Law School of San Jose's 100 years providing affordable legal education to working adults.
eNewsChannels NEWS: -- Justice Watch Radio, a nationally syndicated radio broadcast airing on WCGO in Chicago, KSHP in Las Vegas, NBC affiliate KCAA in California, and via satellite on the GAB Radio Network; announces the release of an exclusive interview with its founder Attorney Zulu Ali, discussing the cost and consequences of being a black lawyer fighting for justice, and why black men are targeted by the justice system.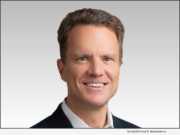 eNewsChannels NEWS: -- VLP Law Group LLP is pleased to announce that Mike Morrissey has joined the firm as a partner in its Technology Transactions Practice Group. Mr. Morrissey comes to VLP from MobileIron (NASDAQ: MOBL), #1 on Deloitte's Technology Fast 500 in 2014 (for revenue growth from 2009-2013) and a VLP client.