eNewsChannels NEWS: -- More than three years ago a woman was sexually assaulted in a Schwan's truck in Northern California, yet nothing indicates the Sonoma County case (#SVC262079), will be resolved soon, says Attorney Alison Gokal, of the Gokal Law Group.
eNewsChannels NEWS: -- Lately, some businesses in the state of New York have been hiring workers as independent contractors, not as employees in order to avoid providing benefits for these workers, including workers compensation benefits. Robert Golan, PC, a worker's compensation lawyer, represented a massage therapist who worked for a local hospital doing therapeutic massages for patients.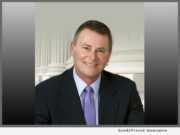 eNewsChannels NEWS: -- Attorney Brian O. Sutter of All Injuries Law Firm has been recognized for his contributions to building new wells for clean drinking water in Haiti. Located in the town of Jacemel on the southern coast of Haiti, the project organized and carried out by Food For The Poor Inc., was part of the charitable organizations's wider effort.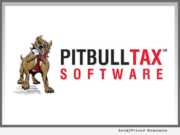 eNewsChannels NEWS: -- PitBullTax Software is excited to announce the release of its most robust and streamlined cloud based software platform to date. PitBullTax, the country's leading IRS Tax Resolution Software for CPAs, EAs and Tax Attorneys will be unveiling all the cutting edge major enhancements of Version 5.0 to licensees from all over the United States at its PitBullTax Institute User Conference today through May 3 in Fort Lauderdale, Florida.
eNewsChannels NEWS: -- Following a three-day trial, an Aitkin County jury recently found retired district court judge Robert Graff not guilty of trespassing in the DNR Savanna State Forest in Aitkin County, the Peterson Law Office announced today.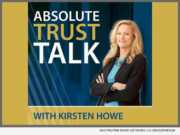 eNewsChannels NEWS: -- Absolute Trust Talk, a monthly podcast released by Absolute Trust Counsel, recently sat down with Michael Crvarich, Vice President of Legacy Giving at the John Muir Health Foundation, to discuss how an individual's core value system is the new driving force behind charitable giving.
eNewsChannels NEWS: -- Klemchuk LLP, a leading litigation, intellectual property (IP), and business law firm, announces that the Klemchuk LLP 15th Annual Ethics CLE will be held on Friday, May 3, 2019, in Dallas, Texas.
eNewsChannels NEWS: -- NotaryCam(R), the pioneering leader in online notarization and original provider of mortgage eClosing solutions, today announced that it has executed its first electronic will (eWill) transaction in Nevada using remote online notarization (RON). The transaction was conducted on behalf of a client of Reno-based law firm Laub and Laub.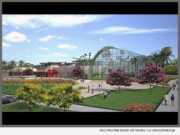 eNewsChannels NEWS: -- Garcia Rainey Blank & Bowerbank LLP (GRBB) today announced that the City of Buena Park, Calif. filed a lawsuit designed to halt its client, Butterfly Pavillion LLC, from completing a one-of-a-kind, world-class entertainment center for the city. Dubbed the "Butterfly Palladium," the project was to be the newest and highly sought after tourist attraction in Buena Park's plans to overhaul its aging entertainment corridor, which includes and surrounds Knott's Berry Farm.
eNewsChannels NEWS: -- San Francisco Personal Injury Attorneys, Rahman Law PC, are pleased to announce their repeat sponsorship of Walk San Francisco's annual Walk to Work Day. The event will take place Wednesday, April 10, 2019 between 7:30 a.m. and 10 a.m. Last year's event was the biggest ever.