eNewsChannels NEWS: -- The law firm of Denmon Pearlman recently released a new brand video showcasing why their Tampa Bay law firm is relatable, fun, and trustworthy. The video features Trial Attorneys and Partners of the firm Christian Denmon, Nicole Denmon, and Lee Pearlman in their true forms: honest, easy-going, and experienced.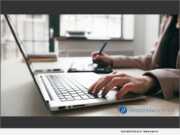 eNewsChannels NEWS: -- Lincoln Law School of San Jose today announced their Flexible Online LLM and MLS in Intellectual Property, two new programs. Both the LLM IP and the MLS IP programs with a concentration on patents will be available starting this Fall semester 2020 starting in September.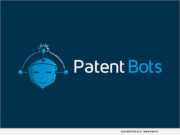 eNewsChannels NEWS: -- Patent Bots today announced its Patent Law Firm Quality Scores, a new ranking of 802 U.S. patent law firms with at least 50 issued patents for the year ending March 31, 2020. Patent Bots downloaded 310,842 publicly available patents from the United States Patent and Trademark Office and then used the company's AI-powered, automated patent proofreading tool to count the number of errors in each issued patent.
eNewsChannels NEWS: -- Estes-Hightower PLLC, a Houston law firm, offers free probate litigation with the purchase of a last will and testament through PleadWrite.com. The online system is unique compared to competitors like LegalZoom or Rocket Lawyer by offering free probate litigation.
eNewsChannels NEWS: -- Canon Inc., Globest Trading Inc., and Globest's parent company, Internet Brand Development (HK) Limited ("IBD"), have entered into a settlement agreement to amicably resolve the pending lawsuit between Canon and Globest in the Central District of California.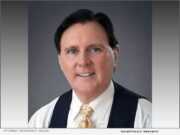 eNewsChannels NEWS: -- Attorney Bernard F. Walsh of Goldman Babboni Fernandez & Walsh, has been honored as a top-rated personal injury attorney in Bradenton Florida during the 2020 Super Lawyers selection.
eNewsChannels NEWS: -- Battaglia, Ross, Dicus & McQuaid, P.A. is proud to announce that three of its attorneys were sworn into leadership roles of the St. Petersburg Bar Association on May 27, 2020. Sean McQuaid now becomes the 96th President of the Bar Association and Rachel Drude-Tomori and Andrew Pardun join him as members of the Executive Committee.
eNewsChannels NEWS: -- Organic Aromas, the creator of Nebulizing Diffuser(R) aromatherapy products, emphasized today that they have long owned intellectual property rights for their well-known brands Nebulizing Diffuser(R) and Organic Aromas(R) as well as their diffuser products. In an effort to combat unauthorized knock-offs of their brands and products, the company has taken appropriate legal measures to protect their brands and products.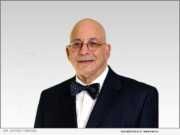 eNewsChannels NEWS: -- For more than 20 Years, Dr. Jeffrey Freiden has provided pre-sentence and post-sentence evaluations for defense attorneys and their clients. Dr. Freiden is also an expert in courtroom testimony and has been engaged by numerous law firms in multiple states.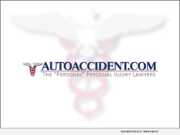 eNewsChannels NEWS: -- AutoAccident.com: With the unemployment rate at sky-high levels since the pandemic hit, many families are faced with difficult economic choices. For some that may mean having to choose between paying rent or continuing to pay for car insurance.