eNewsChannels NEWS: -- Advanced Mediation Solutions (AMS) provides a wide range of mediation services. Some of their specialties include divorce and family mediation, high net-worth divorce mediation, business partnership mediation, and workplace mediation. Recently, they have seen a sharp rise in requests for business and workplace mediation services.
eNewsChannels NEWS: -- EPIC Insurance Brokers and Consultants, a retail property, casualty insurance brokerage and employee benefits consultant, announced today that Account Executive Casey Lillis will present at the Globalaw Annual Members Meeting (GLAMM) 2018 on Thurs., Oct. 25 at 11:30 a.m. at the Jackson Walker office in Dallas, Texas.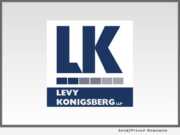 eNewsChannels NEWS: -- On October 12, 2018, a jury in Boston awarded $43.1 million dollars in a historic lung cancer trial involving both tobacco and asbestos claims. The case began in June of 2015 when Levy Konigsberg LLP, and its co-counsel Shepard Law, filed the case on behalf of Louis E. Summerlin and his wife Joanna M. Summerlin, against R.J. Reynolds Tobacco Company ("Reynolds"), Philip Morris USA, Inc. ("Philip Morris") and numerous companies who manufactured and sold asbestos-containing products with which Mr. Summerlin worked as a brake mechanic.
eNewsChannels NEWS: -- SBEMP LLP, a full-service law firm with offices in Palm Springs, Orange County, San Diego, New Jersey, and New York, launched a new website for potential and existing clients to easily find our offices, contact information, see our practice areas. The site offers a simplified, streamlined design with information about our practice areas.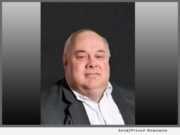 eNewsChannels NEWS: -- VLP Law Group LLP ('VLP') is pleased to announce that patent attorney Jim White has joined the firm's Intellectual Property Practice Group as a partner based in Seattle, Washington. Prior to becoming a software patent attorney, Mr. White worked as a software engineer in Silicon Valley for over six years.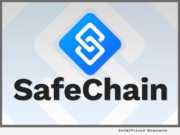 eNewsChannels NEWS: -- SafeChain, the industry leader in wire fraud prevention software for land title, announced today that it will integrate the national ALTA Registry into its real estate wire fraud prevention platform SafeWire. Through the integration, mortgage lenders will be able to search the Registry and verify the identity of title insurance agents and settlement companies, providing an enhanced level of efficiency and security to the real estate transaction.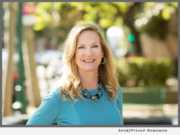 eNewsChannels NEWS: -- Weeks have passed since the death of the Queen of Soul herself, Aretha Franklin, and the world is still reeling - mainly from the loss of a such a beloved icon, but also from the fact that she seems to have died without a trust, says estate planning attorney Kirsten Howe of Absolute Trust Counsel. Without a will, and without any sort of estate plan in place, where will that $80 million go?
eNewsChannels NEWS: -- On Friday, August 17, 2018 from 9 a.m. - 2:30 p.m., Ave Maria School of Law will host an interactive workshop with an exciting line-up of local, talented speakers. Topics of discussion will include, "What I Wish I Knew When I Started," "Transitioning from Law Firm to Solo Practice," and presentations on eDiscovery, marketing, financial planning and legal research.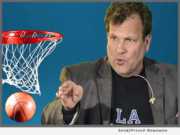 eNewsChannels NEWS: -- Los Angeles City College Coach Mike Miller, who gained fame as the most winning college basketball coach in the country from 1997-2006, with a winning percentage of .885 and a record of 241-38, was found not guilty by 12-0 vote in a jury trial verdict in Los Angeles Superior Court; announced the California Basketball Association (CBA).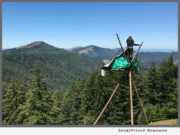 eNewsChannels NEWS: -- Forests Forever, a non-profit forest protection advocacy group, today announced that five employees of Lear Asset Management, a security contractor for Humboldt Redwood Co. (HRC), swept down on protesters camped near a logging road on Rainbow Ridge in the Mattole River watershed at about 5 a.m. yesterday (July 22).