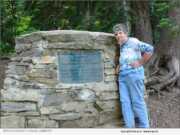 eNewsChannels NEWS: -- This Sunday marks the 70th anniversary of one of the deadliest lightning strikes in the U.S. and the National Lightning Safety Council is recalling the tragic event to spotlight the dangers of lightning, a common, yet underrated weather peril.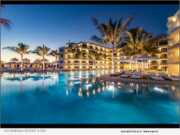 eNewsChannels NEWS: -- The island of St. Maarten is world renowned for its beautiful beaches, festive nightlife and epicurean experiences galore. With today's grand opening of The Morgan Resort & Spa, travelers now have another great reason to visit the destination, just in time for summer.
eNewsChannels NEWS: -- ACE Adventure Resort kicked off the New River Gorge National Park rafting season with their first rafting trip on Friday, March 26, 2021. Last year brought a welcomed increase in outdoor recreational activities such as rafting, climbing, mountain biking, as more Americans turned to outdoor vacations and reduced or eliminated foreign travel in response to the global pandemic.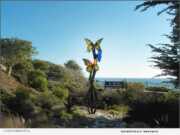 eNewsChannels NEWS: -- Casa Romantica Cultural Center and Gardens, an award-winning Southern California 501(c)(3) nonprofit, opened their gardens to the public on Friday, May 22, in accordance with social distancing and safety guidelines provided by the state of California.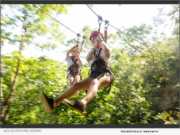 eNewsChannels NEWS: -- New River Gorge, whitewater rafting outfitters are excited to begin their 2020 season following guidelines set in place by West Virginia Governor Jim Justice to modify operational procedures in order to provide COVID-19 safety precautions for outfitter guests and staff. ACE Adventure Resort in Oak Hill, West Virginia is excited to get back out on the river.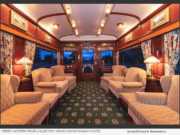 eNewsChannels NEWS: -- Something special and truly unique just rolled onto the Grand Canyon Railway in Williams, Arizona: The Rail Baron Charter, a private train comprised of three ultra-luxurious 1940s and 1950s railcars.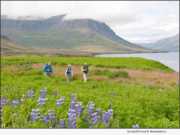 eNewsChannels NEWS: -- With growing demand from travelers to discover and experience the best of the world on their own terms, Country Walkers, the leading provider of walking adventures, today announced the addition of a new travel option: Flex-Guided tours.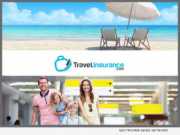 eNewsChannels NEWS: -- A new survey conducted by travel insurance comparison site TravelInsurance.com found that even though travelers are concerned with travel disruptions and many have experienced mishaps while on vacation, fewer than half of those surveyed have purchased travel insurance. Of those who didn't purchase travel insurance, only a third even considered it.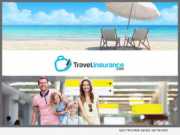 eNewsChannels NEWS: -- Labor Day for many marks the end of summer, and according to sales data from TravelInsurance.com, a top travel insurance comparison site, American travelers in 2018 are planning to spend those last vacation days on long trips across the U.S. and Canada and in the U.K., Ireland and Italy.
eNewsChannels NEWS: -- Travelers planning trips to areas frequently in the path of tropical storms and hurricanes have probably considered purchasing travel insurance, but may not be clear on what is covered, according to TravelInsurance.com. Since many hurricane-prone destinations in the Caribbean and southeast U.S. offer incredible travel deals during this period, travel insurance has become more of a necessity for the smart and savvy traveler.