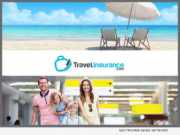 eNewsChannels NEWS: -- TravelInsurance.com today outlined five key points retirees should consider in regard to travel insurance before they hit the road in the coming year. 'While travel can be complicated at any age, retirees are faced with additional considerations, especially when it comes to medical coverage,' said Stan Sandberg, co-founder.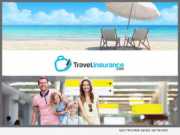 eNewsChannels NEWS: -- Between now and the end of the year, people will travel in droves to visit family and friends - across town, across the country and across the globe, notes TravelInsurance.com. Taking time off and being with those you love go hand-and-hand with the holidays, but unfortunately, Mother Nature doesn't always cooperate.
eNewsChannels NEWS: (NEW YORK, N.Y.) -- You may be traveling far from home this summer, but hackers with access to your digital data are only a few keystrokes away from your bank account, credit cards and overall identity, says TravelInsurance.com. The development of new digital technologies has opened up new opportunities for travelers, but at the same time has increased exposure to scams and security risks while on the road.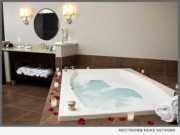 eNewsChannels NEWS: (PERRYSBURG, Ohio) -- Belamere Suites Hotel today announced it has been recognized as the overall winner in the Romance category of the 2017 TripAdvisor Travelers' Choice(TM) awards for Hotels, ranking #1 in America. In the 15th year of the awards, TripAdvisor has highlighted the world's top properties based on the millions of reviews and opinions collected in a single year from travelers around the globe.
eNewsChannels NEWS (KANSAS CITY, Mo.) -- Ten historic homes, including Kansas City shirtwaists, open their doors for tours during the biennial Hyde Park Historic Homes Tour. The Tour hosted by The Hyde Park Neighborhood Association (HPNA) will be Saturday, October 1 from 10 am until 6 p.m., and a Candlelight Tour will be Friday, September 30 from 6 p.m. until 10:30 p.m.
NEWS (CINCINNATI, Ohio) -- It's the world's largest waterless pool party, and it happens Saturday, September 24, 2016 at historic Cincinnati Coney Island Amusement Park on the banks of the Ohio River. The empty-pool party is part of a super-charged end-of-summer fan favorite at Coney Island - Fire Up the Night V, the USA's ONLY international fireworks competition, presented by Rozzi Famous Fireworks.
NEWS (LAS VEGAS, Nev.) -- When you think private jets, you probably think of a huge company, with tons of employees, corporate buildings, fancy cars, luxury lifestyle, and a loss of touch with the common man. It may surprise you to know, that NV JETS is the smallest operator in Nevada, with less than 10 employees, and still outdoing the competition.
NEWS (PIE TOWN, N.M.) -- The 36th Annual Pie Town Pie Festival is set for Sept. 10, 2016, and will be offering a slate of old time fun for those who come to the scenic and historic town of Pie Town, New Mexico, USA. Events start at 8 a.m. with the pi-K Run for Pie - and, yes, it's a 3.14 mile run.
NEWS: (LOS ANGELES, Calif.) Alan and Judie Sherin recently completed an intensive training program to become certified vacation specialists and owners of a Dream Vacations travel franchise in Los Angeles. As a result of being part of the nation's leading home-based travel agent franchise network, their travel agency TourTakers Dream Vacations, has access to the best cruise and land vacation deals and exclusive, elite product and service offerings.
NEWS: (ELY, Minn.) Ely's Winter Festival and ArtWalk 2016 opens Thursday, February 4 and continues through Sunday, February 14. This annual celebration of winter in the north offers outdoor activities, both muscle- and engine-powered; indoor cultural and social events; and the ArtWalk, which combines the best of indoor and outdoor.