News: Non-Profit Organization
Home
News: Non-Profit Organization
Non Profit Organizations News and NonProfit Charity Organization News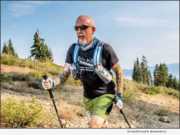 eNewsChannels NEWS: -- Stillbrave Childhood Cancer Foundation announced that its founder and director, "Tattoo Tom" Mitchell is on a mission to raise $500,000 to support children with cancer and their families. From August 9 through 13, he will return to Mount St. Helens to make his fourth attempt at what's been called "the most challenging endurance race in North America" - the Bigfoot 200.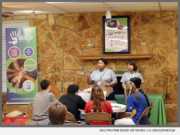 eNewsChannels NEWS: -- Hand Up Network, an East Texas based 501(c)(3) non-profit, today unveiled a catalog of Programs, Services, and Response Teams to bring long-term focus to people in need within our own communities.
eNewsChannels NEWS: -- Over the course of its 9 years, Guardian Angels Medical Service Dogs (GAMSD) has grown into one of the largest service dog organizations in the nation. We raise, train, advocate for, and donate these incredible medical service dogs, specifically trained to perform tasks for disabled veterans, first-responders and civilians.
eNewsChannels NEWS: -- Move For Hunger announced today that registration is now open for the first annual Arizona Truck Pull. The event, in which teams of 5-10 will compete to see who can pull a moving truck 100 feet in the fastest time, will be hosted by Beltmann Relocation Group and the Arizona Relocation Alliance at Uncle Bear's Brewery in Gilbert on Saturday, April 13, 2019 from 2 - 6 p.m.
eNewsChannels NEWS: -- Delivering the inaugural Black History Month welcome remarks, Bay Ecotarium and Smithsonian Affiliated Aquarium of the Bay President and CEO, George Jacob shared his vision for the $260 million Climate Literacy and Ocean Conservation Living Museum in the making in San Francisco.
eNewsChannels NEWS: -- United Disabilities Services (UDS) Service Dogs, a non-profit organization committed to serving people with disabilities in Pennsylvania, announced that it has been accredited by the Assistance Dogs International (ADI).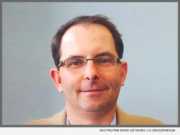 eNewsChannels NEWS: -- Guardian Angels Medical Service Dogs, Inc. based in Williston, Florida is proud to welcome Mr. Mike Hudson, Senior Vice President of PNC Bank's Enterprise Transformation Efforts to our Advisory Council.
eNewsChannels NEWS: -- Brainy Camps Association, which provides camps for children with chronic health conditions, announced that it will be launching a family camp for youth with celiac disease in summer 2019. Adding to its consortium of 12 condition-specific camps, Be Gluten Free Family Camp, or BG Free for short, was founded in conjunction with the Gastroenterology Department of Children's National Health System.
eNewsChannels NEWS: -- Casita Maria Center For Arts & Education in partnership with Pregones Theater are proud to present "We Have Ire: Afro-Cuban in the United States." This exhibition and multi-disciplinary theater project will be produced by Cuban-American writer, performer, Doris Duke Artist and San Francisco resident Paul S. Flores, with collaborating Puerto Rican filmmaker and photographer Eli Jacobs-Fantauzzi.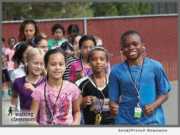 eNewsChannels NEWS: -- The Walking Classroom Institute has released results of a research study conducted in spring 2018 by researchers from the University of North Carolina at Chapel Hill, and funded by the Oak Foundation, confirming that walking while listening to The Walking Classroom podcasts improves student learning as well as retention of information, student mood, and attitudes toward learning.