News: Non-Profit Organization
Home
News: Non-Profit Organization
Non Profit Organizations News and NonProfit Charity Organization News
eNewsChannels NEWS: (CHATTANOOGA, Tenn.) -- Southeastern Cave Conservancy, Inc. (SCCi) announced today the purchase of the Daleo Entrance to the Roppel section of Mammoth Cave, the longest cave system in the world. The land surrounding the entrance, now named the Elroy and Marilyn Daleo Cave Preserve, is one mile east of Mammoth Cave National Park and protects 88 acres of classic karst on the Mammoth Cave Plateau.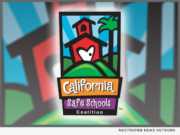 eNewsChannels NEWS: (LOS ANGELES, Calif.) -- In honor of Earth Day 2017, California Safe Schools celebrates all of the heroes who strive every day to protect our environment. This year, CSS is honoring the following 2017 Earth Day Heroes with awards and commendations for their exceptional efforts to protect human health and Mother Earth.
eNewsChannels NEWS: (SAN FRANCISCO, Calif.) -- The Hemophilia Foundation of Northern California (HFNC) will participate in World Federation of Hemophilia's (WFH) "Lighting It Up Red!" campaign in recognition of World Hemophilia Day, on April 17, at 7:30 p.m. on the steps of San Francisco City Hall.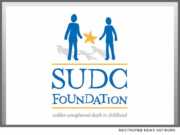 eNewsChannels NEWS: (CEDAR GROVE, N.J.) -- The emotional trauma associated with losing a child is overwhelming. But when that loss is combined with a total lack of explanation, grief can become far more complicated, says the SUDC Foundation. Sudden Unexplained Death in Childhood (SUDC) is the sudden unexplained death of a child over the age of one which remains unexplained after a thorough case investigation is conducted.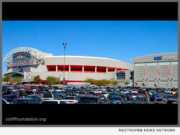 eNewsChannels NEWS: (LAS VEGAS, Nev.) -- C Diff Foundation's 5th Annual International C.diff. Awareness Conference and Health EXPO will be hosted in Las Vegas, Nev. on November 9 & 10, 2017 at UNLV-Thomas and Mack Center. A panel of C. diff. survivors will join world-renowned experts delivering presentations on health care topics pertaining to the most common pathogen identified, a leading healthcare-associated infection (HAI) in U.S. hospitals alone: Clostridium difficile (C.diff.).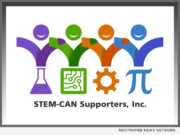 eNewsChannels NEWS: (WASHINGTON, D.C.) -- On March 28, 2017, the Treasurer of STEM-CAN Supporters (SCS) sent a $2,500 check to Fritz Blandon, Principal of Milwaukee Allen-Field Elementary School as a donation for the immediate purchase of Student Leadership Blazers and seven compound microscopes along with some minor supplies.
eNewsChannels NEWS: (MORRIS COUNTY, N.J.,) -- Family Promise of Morris County announced today that it will be recognizing volunteers and community service at its annual Evening of Promise event on March 30 at the Meadow Wood Manor in Randolph, N.J. Special honors this year will go to Community Impact Award winner, Becky Pruitt, who serves as Congregation Coordinator for Ledgewood Baptist Church.
eNewsChannels NEWS: (SEATTLE, Wash.) -- No Stomach For Cancer, an international advocacy organization for stomach cancer, will host its fourth "Spotlight on Gastric Cancer" on Friday, May 12 at the Fred Hutchinson Cancer Research Center's Pelton Auditorium in Seattle, Wash.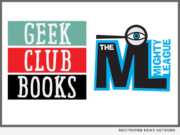 eNewsChannels NEWS: (SAN FRANCISCO, Calif.) -- April is Autism Awareness Month, celebrated worldwide. Geek Club Books, an autism nonprofit, is challenging the observance with their Autism Acceptance Ambassador Initiative. The initiative mobilizes parents and educators to actively get out and move the public from "awareness" to "acceptance and inclusion" in support of individuals on the autism spectrum in their communities.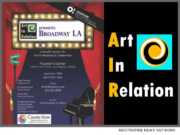 eNewsChannels NEWS: (LOS ANGELES, Calif.) -- Jonas Sills, founder and executive producer of Art-In-Relation (A.I.R.), announces a grand benefit performance of "Broadway-LA." After three successful seasons of theater in the Long Beach area, Art-In-Relation made its move to Los Angeles with two acclaimed productions, "Andrew Lippa's Wild Party" and "Frankenstein, A New Musical" in the fall of 2016. They were honored to receive rave reviews and an "Ovation Recommendation" from the LA Theater Alliance.