News: Non-Profit Organization
Home
News: Non-Profit Organization
Non Profit Organizations News and NonProfit Charity Organization News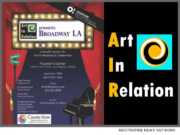 eNewsChannels NEWS: (LOS ANGELES, Calif.) -- Jonas Sills, founder and executive producer of Art-In-Relation (A.I.R.), announces a grand benefit performance of "Broadway-LA." After three successful seasons of theater in the Long Beach area, Art-In-Relation made its move to Los Angeles with two acclaimed productions, "Andrew Lippa's Wild Party" and "Frankenstein, A New Musical" in the fall of 2016. They were honored to receive rave reviews and an "Ovation Recommendation" from the LA Theater Alliance.
eNewsChannels NEWS: (SAN DIEGO, Calif.) -- Consumer Advocates for RCFE Reform (CARR) is pleased to announce Grace Care Management as CARR's first corporate sponsor. President and CEO Cindy Hasz stated, "Grace Care Management is pleased to support CARR's consumer advocacy work; it long overdue, and much needed by the growing numbers of seniors who are receiving assisted living placements in California."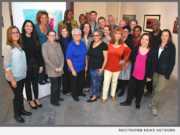 eNewsChannels NEWS: (POMPANO BEACH, Fla.) -- The Pompano Beach Cultural Center today announced the names of the 11 regional non-profit organizations that will form the Center's resident companies. This Cultural Alliance is comprised of highly regarded performing arts organizations based in South Florida. Each will offer exciting individual performances, while also collaborating on special events and educational programming.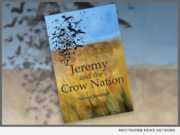 eNewsChannels NEWS: (SAN FRANCISCO, Calif.) -- Rebecca House Publishing and To Love Children Educational Foundation International Inc., a 501(c)(3), announces the release of "Jeremy and the Crow Nation" (ISBN 978-0945522058) by Tatiana Strelkoff. "Jeremy" is the second book in "The Changer Trilogy."
eNewsChannels NEWS: (TORRANCE, Calif.) -- Neotrope, a 33-year-old brand marketing, PR, and content development firm, today announced the launch of its 2017 annual Non-Profit PR Grants program for U.S.-based 501(c)(3) charities. Launched in 2000, the PR Grant(TM) was designed to help raise awareness of selected charities to traditional media, to the public, as well as to potential "halo" sponsors and donors.
eNewsChannels NEWS: (LOS ANGELES, Calif.) -- The Everest Foundation, a non-profit 501(c)(3), has made it its core passion to help the Graduate Medical Education community. The foundation is renowned in circles of Medical Schools, Universities and Residency Programs. The foundation, in part, assists with funding of research, personnel, edu-initiatives, and residency training slots.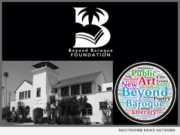 eNewsChannels NEWS: (VENICE, Calif.) -- Beyond Baroque, one of the nation's leading independent Literary Arts Centers, is planning a year-long celebration of its 50th anniversary in 2018. Guided by the nonprofit's Executive Director, Richard Modiano, and council of prominent artist-curators, a program of activities commencing January 1, 2018, will take place at Beyond Baroque's Venice location and in venues throughout Los Angeles.
eNewsChannels NEWS: (MORRISTOWN, N.J.) -- Family Promise of Morris County (FPMC), is closing out November Homelessness Awareness Month by receiving a Proclamation from Assemblyman Anthony Bucco acknowledging its work to end homelessness in the county.
eNewsChannels NEWS: (LAKE WORTH, Fla.) -- The Palm Beach State College Foundation is proud to announce that Armando Christian Perez, professionally known as "Pitbull," will be the keynote speaker for the Foundation's 2017 STEAM (Science, Technology, Engineering, Arts and Math) luncheon presented by Bank of America. The event will take place February 1, 2017 at 11:30 a.m. at the Kravis Center for the Performing Arts' Cohen Pavilion, West Palm Beach.
eNewsChannels NEWS: (CHICAGO, Ill.) -- The Council of Residential Specialists (CRS) announced today a partnership with Move For Hunger, a non-profit organization that works with real estate agents and moving companies to combat the growing hunger problem across the country.