News: Non-Profit Organization
Home
News: Non-Profit Organization
Non Profit Organizations News and NonProfit Charity Organization News
eNewsChannels NEWS: -- Casita Maria Center For Arts & Education in partnership with Pregones Theater are proud to present "We Have Ire: Afro-Cuban in the United States." This exhibition and multi-disciplinary theater project will be produced by Cuban-American writer, performer, Doris Duke Artist and San Francisco resident Paul S. Flores, with collaborating Puerto Rican filmmaker and photographer Eli Jacobs-Fantauzzi.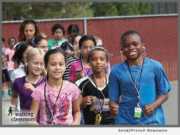 eNewsChannels NEWS: -- The Walking Classroom Institute has released results of a research study conducted in spring 2018 by researchers from the University of North Carolina at Chapel Hill, and funded by the Oak Foundation, confirming that walking while listening to The Walking Classroom podcasts improves student learning as well as retention of information, student mood, and attitudes toward learning.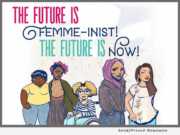 eNewsChannels NEWS: -- Casita Maria Center for Arts & Education is proud to present Teen Leadership Summit: The Future is Femme-inist! The Future is NOW! Young women and femmes of color are leading the way as community culture workers. They are artists, activists, healers, and leaders.
eNewsChannels NEWS: -- The C Diff Foundation is honored to welcome leading companies to the 6th Annual International "C.diff. Awareness Conference and Health EXPO," as they come together to make a global difference. These companies are dedicated to the prevention, diagnostics, treatments, environmental safety products and services focused on C.difficile infections and Healthcare-associated infections and whose role serves great importance in the C.diff. community.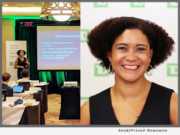 eNewsChannels NEWS: -- Today, TD announced nonprofit Byte Back, Inc. as one of 10 recipients of the inaugural TD Ready Challenge grants. Each recipient organization will receive CDN $1 million (USD $775,000) to help them scale innovative solutions aimed at preparing North Americans for the economy of the future.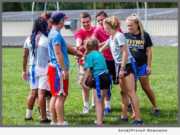 eNewsChannels NEWS: -- Brainy Camps Association, which provides camps for children with chronic health conditions, has announced its participation in the Race for Every Child fundraiser in Washington, D.C. The annual event, scheduled for Oct. 20, 2018, is sponsored by Children's National Health System and helps to raise funds for the pediatric hospital's many departments and causes.
eNewsChannels NEWS: -- Neotrope, a California-based marketing, branding, entertainment, publishing and technology firm founded in 1983, today announced the eight U.S. 501(c)(3) charities selected for its annual J.L. Simmons Nonprofit PR Grants program for 2018/19. With this year's Grant, each charity will receive up to $2400 in services including PR, marketing and social media promotion.
eNewsChannels NEWS: -- This month, Mag Instrument Inc. (MAG), the company that produces the iconic MAGLITE(R) line of flashlights, is once again partnering with National Breast Cancer Foundation, Inc.(R) (NBCF) to promote awareness of and raise funds to support the work of NBCF. In fact, 2018 will mark a decade that Mag Instrument Inc. has observed Breast Cancer Awareness Month and donated nearly $400,000 to NBCF.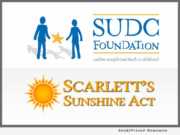 eNewsChannels NEWS: -- The SUDC Foundation is pleased to support Scarlett's Sunshine on Sudden Unexpected Death Act, legislation introduced by U.S. Senators Bob Casey (D-PA), Johnny Isakson (R-GA), Sherrod Brown (D-OH), and U.S. Representatives Gwen Moore (WI-04), Tom Cole (OK-04) and Jaime Herrera Beutler (WA-03) to combat Sudden Unexplained Death in Childhood (SUDC) and Sudden Unexpected Infant Death (SUID).
eNewsChannels NEWS: -- Guardian Angels Medical Service Dogs, Inc. is a national 501(c)(3) non-profit, located in Williston, Fla. In June of this year, we paired Parkland School Shooting survivor, Haylee Shepherd with a Medical Service Dog, to cope with the PTSD developed after last year's shooting.