News: Non-Profit Organization
Home
News: Non-Profit Organization
Non Profit Organizations News and NonProfit Charity Organization News
eNewsChannels NEWS: -- Move For Hunger today announced that Imlach & Collins Brothers, an Atlas Van Lines agent, has been named its "Mover of the Year." In 2017, Imlach & Collins Brothers delivered more than 100,000 lbs. of food to the North Texas Food Bank - which is enough to provide 85,500 meals. The award was presented at the American Moving & Storage Association's 2018 Education Conference and Expo in Fort Lauderdale, Fla.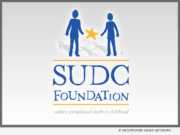 eNewsChannels NEWS: -- The Sudden Unexplained Death in Childhood (SUDC) Foundation is pleased to announce the launch of its affiliate in the United Kingdom, SUDC UK. The SUDC Foundation, which is based in the United States, serves over 800 families in 18 countries who have experienced the unique challenges and unanswered questions that follow a sudden, unexpected and unexplained loss of a child.
eNewsChannels NEWS: -- Guardian Angels Medical Service Dogs, Inc. is a national 501(c)(3) non-profit, located in Williston, Fla. On January 20, 2018 its Founder and CEO, Carol Borden and National Canine Program Director, Nate Burney were at the Mayflower Hotel in Washington, D.C. to accept the 2018 VETTY Award for outstanding efforts in Veterans Mental Health.
eNewsChannels NEWS: -- The C Diff Foundation announced today that their organization has implemented a global campaign to raise awareness in 2018 of Clostridium difficile infection (C.difficile) clinical trials, clinical studies, clinical research and observational studies evaluating interventions for C. difficile prevention, treatments, and environmental safety.
eNewsChannels NEWS: -- Halloween night just got safer! America's Real Life Urban Super Hero, DangerMan, will roam the streets trick-or-treating with the likes of Superman, Batman and Spider-Man as the new DangerMan Super Suit is now available for kids! Actor and mentor Roger I. Tinsley, the founder of the DangerMan Urban Superhero brand and CEO/President of the DangerMan Education Foundation, Inc., a non-profit 501(c)(3) organization, has released the new costume just in time for the holidays.
eNewsChannels NEWS: -- ECHO Connection, a non-profit charitable organization dedicated to educating the world, hosting collaborative platforms, and providing hope for those in need of cannabinoid-based therapies, announced today that it has appointed Andrea Barnes as its new CEO and President. Barnes will be speaking about the charity's work in guiding families seeking the therapeutic effects of cannabinoids by connecting them with resources that can help at the 4th Annual Cannabis World Congress & Business Exposition (CWCBE) in Boston.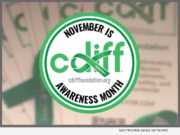 eNewsChannels NEWS: -- C Diff Foundation welcomes November as Clostridium difficile Awareness Month and it is an exciting time for patients, families, clinicians, and organizations. Governors in several states honor our efforts by signing proclamations declaring November to be Clostridium difficile Awareness Month in their states.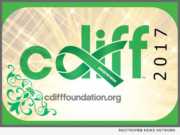 eNewsChannels NEWS: -- The C Diff Foundation welcomes Dale Gerding, MD, FACP, FIDSA, and Professor of Medicine at Loyola University Chicago Stritch School of Medicine in Maywood, Illinois and Research Physician at the Edward Hines Jr. VA Hospital as Conference Chair of the upcoming 5th Annual International "C.diff. Awareness Conference and Health EXPO," taking place on Nov. 9 and 10, 2017 at the University of Nevada - Las Vegas, Thomas and Mack Center, 2nd Floor Pavilion.
eNewsChannels NEWS: -- The C Diff Foundation is pleased to announce the Michael and Helen Caralla, Sr. Educational Scholarship program. The scholarship program is to help health care students succeed and reach their educational goals.
eNewsChannels NEWS: -- Over the past week, Alaqua Animal Refuge, a no-kill animal shelter and sanctuary located in Northwest Florida, has been leading a case in Vernon, Florida where a large number of animals were left to the care of Alaqua after their owner passed away.