Pennsylvania Business News, Entertainment and Technology News (U.S.)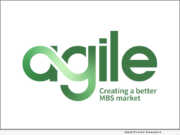 eNewsChannels NEWS: -- Agile, a groundbreaking fintech bringing mortgage lenders and broker-dealers onto a single electronic platform, today announced that SouthState|DuncanWilliams Securities Corp., a FINRA-regulated wholly owned subsidiary of SouthState Bank, N.A., has joined Agile's broker-dealer network. SouthState|DuncanWilliams Securities Corp. has been conducting TBA trades with better efficiency to execute at competitive pricing via Agile as of August 2022.
eNewsChannels NEWS: -- UniversalCIS, a market leader in technology and solutions to the mortgage industry, is pleased to announce the acquisition of mortgage technology provider SharperLending. The SharperLending transaction, which follows the merger of Universal Credit, CIS Credit Solutions, and Avantus, provides further enhancements to the technology platform for UniversalCIS.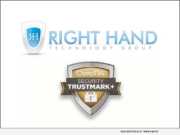 eNewsChannels NEWS: -- Right Hand Technology Group Inc, a Managed IT and Cyber Security Service Provider, announced today it has received the CompTIA Security Trustmark+(tm) from CompTIA, the non-profit association for the world's information technology (IT) industry.
eNewsChannels NEWS: -- When Hurricane Dorian devastated the Bahamas, it destroyed thousands of lives and over 13,000 homes were lost. The region continues to be in the midst of a humanitarian crisis and thousands from Great Abaco are still displaced and struggling for shelter. Dayna's iCare Foundation, a 501(c)(3), is working to help solve the housing problem with its partner, TinyLux Homes.
eNewsChannels NEWS: -- Gallospole will release the political allegory, TARAC WIPPP, which stands for The American Right for Adequate Chair Width In Public & Private Places, on July 15, 2019. In a series of videos, animations and soundtracks, TARAC WIPPP, a fictitious lobbying organization led by Gallospole, peddles the conspiracy theory that the weaponization of chairs, perpetrated by known and unknown entities, discriminates against obese Americans.
eNewsChannels NEWS: -- In the midst of a thriving writing career, Daralyse Lyons, author of over 20 books, has just embarked on a new journey. On "The Transformational Storyteller" podcast, Daralyse takes the listener into the lives and minds of real people whose stories have the power to captivate and motivate.
eNewsChannels NEWS: -- EnergyCAP, Inc. (ECI) is pleased to announce that its EnergyCAP Enterprise software-based solution is now in full production use by The Commonwealth of Pennsylvania (CoPA). CoPA will rely on EnergyCAP to track, audit, and analyze more than 10,000 Commonwealth utility accounts, with an annual utility spend in excess of $125 million.
eNewsChannels NEWS: -- Over the course of its 9 years, Guardian Angels Medical Service Dogs (GAMSD) has grown into one of the largest service dog organizations in the nation. We raise, train, advocate for, and donate these incredible medical service dogs, specifically trained to perform tasks for disabled veterans, first-responders and civilians.
eNewsChannels NEWS: -- United Disabilities Services (UDS) Service Dogs, a non-profit organization committed to serving people with disabilities in Pennsylvania, announced that it has been accredited by the Assistance Dogs International (ADI).
eNewsChannels NEWS: -- Edward Johnson aka Dr. Love - that's Dr. the Real Deal Love - founder of Love University, and author of the workbook, "3 Things Every Woman Needs to Know about a Man" (ISBN: 978-1928681526) is quickly gaining credibility in the relationship industry and rapidly becoming one of the premier authorities on dating, love and romance.