Pets News, including Animals, Veterinary News, and Related Topics
eNewsChannels NEWS: (LA MESA, Calif.) -- Legalize Ferrets, a California organization that continues to advocate for ferret legalization in the state, has a watchful eye on The California Fish and Game Commission this month. Why? The commission is set to consider issuing permits for ferrets during its April 26, 2017 meeting in Van Nuys, Calif.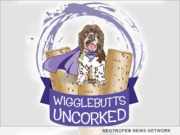 NEWS: (WASHINGTONVILLE, N.Y.) The Wigglebutt Warriors are set to put the 'fun' in fundraising, as the creative duo hosts the sold-out, red carpet 'Wigglebutts Uncorked' pet-welcoming gala on Saturday evening, April 16, 2016, to benefit NYC Second Chance Rescue.
NEWS: (TAMPA, Fla.) Tom Krueger, owner of Brayfield's Farm, recently provided the Lowry Park Zoo in Tampa with a rare French Poitou Donkey named Geraldine. The livestock conservancy lists the Poitou Donkey as critically endangered. In fact, in 1980, it was estimated that there was fewer than 80 of these delightful animals in the world.
NEWS: This 2015 holiday season will be much brighter for the 7.6 million pets that enter shelters across the United States every year. Only Natural Pet is partnering with BlogPaws Be the Change for Pets to donate 5 percent of all qualifying purchases to help pets in need through December 31, 2015.
NEWS: Going green is not only the right thing to do but also cool, hip, environmentally responsible, and ripe for disruption. Shaking things up with a near zero-waste successful initiative, BlogPaws, in conjunction with Pet Industry Sustainability Coalition (PISC) and Only Natural Pet, recently surpassed goals and made pet industry history.
NEW YORK, N.Y. /eNewsChannels/ -- NEWS: Wigglebutt Warriors has announced Wigglebutts Uncorked, a pet-friendly fundraising gala to benefit non-profit Second Chance Rescue NYC, whose mission is to facilitate the adoption of animals that have been abandoned by their former owners.
LA MESA, Calif. /eNewsChannels/ -- NEWS: April 2 is National Ferret Day in the USA and California ferret lovers are using the occasion to launch a crowdfunding campaign on Indiegogo. Tired of working and waiting for ferret legalization, which never comes despite thirty years of efforts - LegalizeFerrets.org is planning a ballot initiative to free our domestic ferrets from unnecessary and unfair regulation.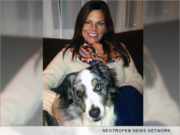 PHOENIXVILLE, Pa. /eNewsChannels/ -- NEWS: You can teach an old dog new tricks (as well as their owners), says Christine Pazdalski, owner of Puppy Love, LLC in Pennsylvania. She says that while most people are familiar with conventional dog training doctrine, it does not have to be the only 'dogma' out there.
PITTSBURGH, Pa. /eNewsChannels/ -- NEWS: According to Frankie's Friends Cat Rescue, neighbors and concerned citizens are appalled that an Allegheny County Humane Officer who was called to investigate the abuse and abandonment of over 70 cats, removed two cats and allegedly sent the rest to die.
DENVER, Colo. /eNewsChannels/ -- NEWS: Leading Edge Veterinary Equipment, a supplier of new and exclusive veterinary medical equipment, is excited to announce the Edan DUS 60 VET Ultrasound from Leading Edge now has even better image resolution. With exclusive patented technology, software algorithms have been improved, dramatically enhancing image quality. Equally exciting is that this improvement is included for the same low price.