Home
News: Product Launches
Product Launch News incuding Entertainment, Medical and Retail
PORTLAND, Ore. -- Acme Made(R) has recently introduced its new line of designer bags and laptop cases for the holidays. The highlights of the line include the "Metro Tote," their new Telun vulcanized canvas, and their sustainable textile, EcoStripe.
LAKE WORTH, Texas -- Thirteen-year-old Jake Tinsley will realize a lifelong dream this week when a character he invented as a young boy debuts in a new comic book published by Galveston-based Wham Bang Comics. Two Fisted Adventures #1 becomes available this week, making Jake one of the youngest comic book writers in the US.
PORTLAND, Ore. -- AirSense Technology Limited, leading manufacturer of award winning Stratos(R) aspirating smoke detection systems, is proud to introduce MatrixScan(TM), the world's first addressable virtual detector matrix system featuring sample port-annunciation(TM).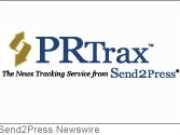 TORRANCE, Calif. -- Neotrope(R), a leading California-based advertising, PR, and technology company established 1983, this week announced the launch of its new PRTrax(TM) Reader Tracking solution, the first service of its kind in the industry. PRTrax allows marketing departments and public relations professionals to track press release readership data across multiple news sites in the Neotrope News Network, including Send2Press(R), and California Newswire(R).
BOSTON, Mass. -- At the ATCA Summit 2007 show in Santa Clara, CA from October 16-18, 2007 (booth #417), CorEdge Networks, Inc., demonstrated a 2U high 4-bay wide addition to its popular PicoTCA product family (CEN-PICO-2U4). The CEN-PICO-2U4(TM) is the latest addition to the CorEdge Networks popular PicoTCA product family.
AUBURN, Maine -- Panini and KIC Products are pleased to announce the release of the Panini Waffletechnology Check Processor Cleaning Card. This product is designed to work with Panini My Vision X(R) Check Scanners through strategic positioning of the Waffletechnology design.
MADRID, Spain -- Cimaware Software has launched their newest product DeleteFIX Photo, a utility for the recovery of deleted digital photos. DeleteFIX Photo recovers deleted photo and video files from most digital cameras and other media including memory cards, hard drives, USB devices, pen drives and other removable devices.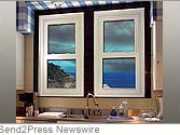 INDIANA, Pa. -- Gorell Windows & Doors has introduced an all-new line of hurricane windows that is especially designed to protect homeowners and their homes from airborne debris during hurricane-strength storms and other forms of violent weather. The new series, called Armor Max Plus(TM), is made in the U.S. and includes a double-hung model with tilt-in sash, a two-lite lift-out slider and a picture window.
BUFFALO, N.Y. -- Advantage Trim & Lumber today announced the release of Tigerwood Decking to finally give homeowners a low maintenance and long life...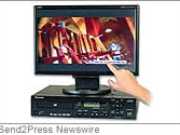 NEWBURY PARK, Calif. -- CyberTouch is pleased to announce the introduction of the OrionAV-P - the latest product line specifically designed to interact seamlessly with the Pioneer(R) DVD-V8000 Professional DVD-Video Player. The direct connection to the Pioneer DVD-V8000 allows interaction with the DVD content or other video sources simply by touching the screen.