Retail Business and Retail Product News
NEW YORK, N.Y. -- After a successful seven-month test launch with Clive Ranger, an upscale jewelry retailer in South West England, Marjan Diamonds NV announces a roll-out of distribution of its CanadaMark(TM) diamond brand NENOIR(TM) to several other select UK retailers.
PORTLAND, Ore. -- Is it frustrating trying to squeeze lots of information on an average size sticky notepad? Well no longer. Genius Pads(R) a new product by Arash & Kelly that was previously only available in the UK, is now being distributed by Purple Street Marketing in the US.
SUN VALLEY, Calif. -- Don't like needles to combat the signs of aging? You're not alone. And here's the best part: there's no need to undergo costly and often painful treatments to restore the look of youthful skin. Modern research has led to some remarkable breakthroughs and extraordinary formulations that not only take the place of needles and knives, but often surpass them in long-term results.
SAN ANTONIO, Tex. -- The HomeSwimmer, a new, portable, stationary-swimming system developed by San Antonio-based HomeSwimmer Ltd., has received yet another recognition - the iParenting Media's 2006 Outstanding Product Award. This award is one in a line of many.
FT. LAUDERDALE, Fla. -- Government officials won't listen about a faster, easier way to fill sandbags. Instead, our soldiers in Iraq are developing what has been coined, "Sandbag Palsy." And at home, every time a hurricane or flood looms, tens of thousands of sandbags must be filled in the old-fashioned, two-person, time consuming, back-straining way. The SackMaster is a shovel-like device which allows one person to fill sandbags quickly and efficiently, saving time and manpower.
CORNELIUS, NC -- HearPod hearing-aid solutions (www.myhearpod.com) were developed by baby boomers for baby boomers to resolve mild to moderate and high-frequency hearing loss. Baby boomers do not like settling for second best; that is why this active, successful and health-conscious group of people is turning to HearPod digital hearing aids - to help improve their lives through better hearing.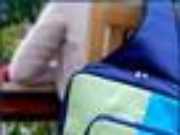 SAN FRANCISCO, Calif. -- O Yikes!, active lifestyle diaper bag manufacturer, today announces the introduction of their second line of ultra-chic urban diaper bags for active parents on the go. The latest design, O Yikes! Messenger bag, still offers the style and functionality of the original O Yikes! Slingback bag while offering a little more room.
NASHVILLE, Tenn. -- The Memphis International Airport and the Tunica Airport in Mississippi are part of Brown Investments' plan to expand into the airports, hotels and office buildings markets. Brown Investments, Inc. is a full-service business brokerage and investments firm, specializing in the placement and sale of ATMs.