Robotics News including Manufacturing, Personal Assistant and Consumer Robots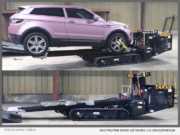 eNewsChannels NEWS: -- Tow Atlanta is proud to announce the arrival of TARVA, Tow Atlanta's Recovery Vehicle Autobot-Robot that goes into low clearance parking decks/garages and other tight areas where vehicles may become disabled and physically carries them out. TARVA is only the second robot from EasTract (a French Company) to be operational in the United States.
eNewsChannels NEWS: -- SprayWorks Equipment Group is proud to announce its new invention, the Coaterbot. Created by long-time Polyurethanes equipment inventor and founder of a 4th generation company - James Davidson created the Coaterbot to cover a broader spectrum of material applications.
eNewsChannels NEWS: -- South Florida mold removal co., Miami Mold Specialist, integrates state of the art robotics into new line of upgraded mold inspection and mold removal equipment. Cutting edge robotics and mold inspection? Remaining on the edge of technological innovation within the indoor air quality and mold remediation industries is what Miami Mold Specialist well specializes in.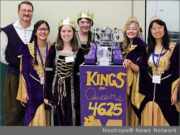 MONROVIA, Calif. /eNewsChannels/ -- NEWS: Five young women from Monrovia High School and their rhinestone-encrusted robot won the top Inspire Award at the Los Angeles FTC (FIRST Tech Challenge) Regional Championship Tournament held at Monrovia this past Saturday, the Monrovia High School Robotics Program announced today. Along with six other teams from cities ranging from Santa Barbara to San Diego, they advance to compete with top teams from eleven western states.
SAN FRANCISCO, Calif. -- New products from Museum of Robots introduced at the International Home + Housewares Show 2009 have been selected as "Cool...
SAN FRANCISCO, Calif. -- Museum of Robots (MuseumofRobots.com) in Second Life will announce the winners of its first annual "Build-a-Robot" Competition at an event...
ATLANTA, Ga. -- GeckoSystems, Inc. (OTC PK: GKSY / GKSY.pk) announced today the formation and opening of its new UK office located in greater London, England. The new subsidiary, GeckoSystems UK Ltd., will be responsible for manufacturing, sales, and support in the commercial security and defense marketplaces.
WASHINGTON, D.C. -- GeckoSystems, Inc. (OTC: GKSY) is pleased to announce that the Board of Directors has appointed Mr. Neil T. Wallace to the position of Vice President, Legal and Public Affairs. Mr. Wallace holds a J.D. and an economics degree and has held several senior management positions domestically.
WASHINGTON, D.C. -- International Shoe Manufacturing Corporation (OTC: ISHO / ISHO.pk) announced today that they have completed the acquisition of GeckoSystems, Inc. GeckoSystems, based in Conyers (Atlanta), Georgia, is now entering its ninth year of business. GeckoSystems is a dynamic leader in the Robotic Industry revolutionizing the development and usage of mobile robot solutions for safety, security and service(TM).