Education News, Schools and Colleges, eLearning and Related News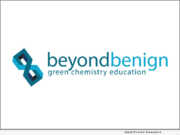 eNewsChannels NEWS: -- Beyond Benign announced a new Minority Serving Institution (MSI) Initiative, designed to provide green chemistry educational support for faculty and students at Minority-Serving Institutions (MSIs). Being built and executed in collaboration with MSIs, the initiative is intended to ensure the next generation of world-class chemists and scientific leaders are reflective of the diversity of the global community and prepared to address sustainability through chemistry.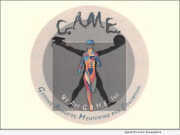 eNewsChannels NEWS: -- Allen Thigpen, co-founder of We Are G.A.M.E., grew up in Plainfield, New Jersey rooting for the New York Jets, even back when they were the Titans. After graduating from Pennsylvania Military College (now Widener University), in Chester, Pennsylvania, Thigpen was commissioned as a second Lieutenant in the United States Army and served as an officer during the Vietnam era.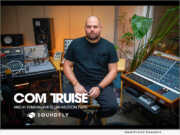 eNewsChannels NEWS: -- Online music school Soundfly has teamed up with dynamic producer Seth Haley, more popularly known as Com Truise, to release a new course on creating sci-fi-inspired electronic music. "Com Truise: Mid-Fi Synthwave Slow-Motion Funk" is available today as part of Soundfly's premium course subscription program, where students get unlimited access to a full library of creative music courses.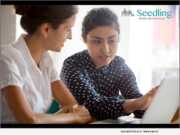 eNewsChannels NEWS: -- Seedling, a non-profit organization serving children who have an incarcerated parent, is seeking business partners and individuals to mentor children in Central Texas school districts during the 2021-22 school year. The organization served 349 children last school year and expects to significantly increase the number of children served during the 2021/2022 school year.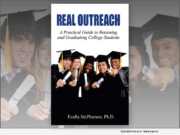 eNewsChannels NEWS: -- According to U.S. News & World Report, 1 in 3 first-year college students will not return for their sophomore year. Dr. Ezella McPherson has retained 82% to 100% of at-risk first-year college students during her tenure at the University of Illinois at Urbana-Champaign, Wayne State University, and Indiana University. She shares more about her success with at-risk college students in her new book, "Real Outreach: A Practical Guide to Retaining and Graduating College Students" (ISBN: 978-1737273103).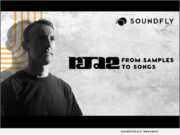 eNewsChannels NEWS: -- Instrumental hip-hop producer RJD2 has launched his first online course, made in partnership with music education platform Soundfly. This in-depth course guides students through RJD2's unique approach to chopping and flipping records, and how he arranges samples into fully realized songs.
eNewsChannels NEWS: -- ACNM Award Winners -- The American College of Nurse-Midwives (ACNM) is pleased to announce the winners of Dorothea Lang Award Winners, Excellence in Leadership and Innovation Award, and Lifetime Visionary Award.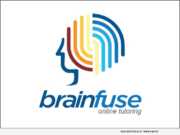 eNewsChannels NEWS: -- The New York Public Library has partnered with online tutoring service Brainfuse to offer all New York area students access to free after-school homework help, including virtual 1-on-1 tutoring in a wide range of subjects for K-12 students.
eNewsChannels NEWS: -- Science, Math, and Technology Center of Excellence (SMATCOE), an academic learning center based in metro Houston, Texas, today announced that it is launching a campaign to reach students all over America who plan to take the SAT and/or ACT college entrance exams. SMATCOE will provide live online training sessions (using GoToMeeting) to help students prepare for these tests.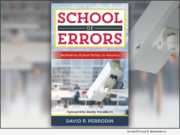 eNewsChannels NEWS: -- "School of Errors - Rethinking School Safety in America" (ISBN: 978-1475837445), authored by David P. Perrodin, Ph.D., and published by Rowman & Littlefield, is being touted as "the most honest book ever written about the $3 billion school safety industrial complex."