Software News and Business Applications News
eNewsChannels NEWS: -- ACES Risk Management (ARMCO), the leading provider of enterprise financial risk mitigation software solutions, announced an integration with BankVOD, the company that pioneered the electronic risk interface for asset verifications. This integration, which provides a direct, seamless connection between ARMCO's ACES Audit Technology and BankVOD's Verification Hub.
eNewsChannels NEWS: -- TeamSnap, the household name in integrated sports management, announced today that Todd Stockard has been appointed the company's new Chief Financial Officer. Stockard will oversee TeamSnap's financial strategy as the company continues its rapid expansion with the introduction of new products, platforms and partnerships.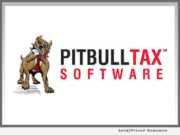 eNewsChannels NEWS: -- PitBullTax Software, the leading IRS Tax Resolution Software for CPAs, EAs and Tax Attorneys, just released its new and more feature rich Version 4.0. For nine years PitBullTax Software has transformed the tax resolution business by making it more efficient and intuitive for tax professionals to solve their clients' IRS problems.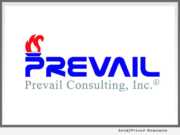 eNewsChannels NEWS: -- Prevail Consulting, Inc., a leading insurance industry technology and professional services provider, today announced a contract with Medical Assurance Society New Zealand Limited (MAS) to license the Prevail Reinsurance System (PRS) to support MAS's reinsurance operations. Under this new contract, Prevail will install PRS and deliver implementation, application and data migration services.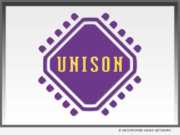 eNewsChannels NEWS: -- RoweBots, an embedded systems company, announces Unison 5.5.0 RTOS for STMicroelectronics' STM32 microcontroller (MCU) family and System Workbench IDE 2.3 at the ST Technology Tour stop in Illinois. Software compatibility between Unison 5.5.0 and the STM32 and System Workbench IDE 2.3 is aimed at supporting and streamlining the work of programmers and developers working within Unison 5.5.0 to support wearable or IoT enabled devices.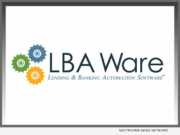 eNewsChannels NEWS: -- LBA Ware, a leading provider of automated compensation software and systems integration solutions for mortgage lenders, announced it has hired Diana Sheffer as a solutions consultant to support the company's sales and product implementation efforts. In this role, Sheffer will apply her 18 years' experience in mortgage lending and technology consulting to connect LBA Ware's clients with best-fit systems integration and process automation solutions to enhance performance-driven organizational growth.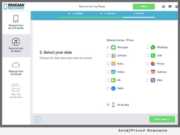 eNewsChannels NEWS: -- Today Enigma Digital introduced the newly designed iPhone data recovery system, Enigma Recovery. On a mission to deliver the highest performing data recovery tools for iOS device owners, Enigma have released their newest, advanced, interactive interface. The latest version offers the user a smoother process of recovering deleted iPhone data.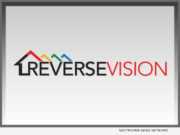 eNewsChannels NEWS: -- ReverseVision, the leading provider of technology and training for the Home Equity Conversion Mortgage (HECM) industry, today announced a partnership with Allegiant Reverse Services (ARS), a full-service title and settlement company with an exclusive focus on reverse mortgage closings.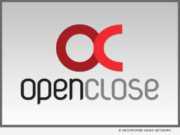 eNewsChannels NEWS: -- OpenClose, an industry-leading multi-channel loan origination system (LOS) and mortgage fintech provider, announced that Ascend Federal Credit Union (Ascend) is leveraging its LenderAssist(TM) LOS platform and DecisionAssist(TM) product and pricing engine (PPE). OpenClose's completely browser-based solution has delivered additional efficiencies and heightened service levels for the credit union's growing mortgage lending division.
eNewsChannels NEWS: -- With this year's tax season in the rear-view mirror, there's no better time to start prepping for the next round. TaxBird - a new tax app developed by ware2now, LLC - helps people with homes in more than one state ensure they don't exceed their residency threshold. It's useful to tax professionals and estate planners too.