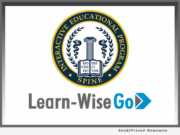 eNewsChannels NEWS: -- Magnifi Group Inc. reported a record number of Spine Fellows and Young Surgeons from top spine centers and hospitals across the U.S. in attendance at the 8th Annual Spine IEP Fellows and Young Surgeons' Course in San Francisco, Calif., on November 16-18, 2018.
eNewsChannels NEWS: -- Frisbee(R) Sonic, the new "square" Frisbee by Wham-O, has been added to the Fatherly list of 100 Best New Toys of 2018. The designations, compiled by a team of editors, dads and kids, honor the manufacturers who harness technological advancements, imagination and product design to churn out play products that inform, inspire, develop and entertain. Wham-O reinvented the way Frisbee(R) and all discs will fly in the future with the introduction of the Frisbee Sonic.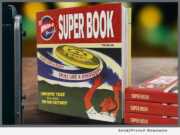 eNewsChannels NEWS: -- Wham-O, the iconic all-American recreational toy brand, will release a new commemorative book marking the 70th anniversary of the company. The book, entitled "SUPER BOOK - Fantastic Tales From Inside The Fun Factory" (ISBN: 978-0692163054), takes readers on a journey through the innovation and imagination that led to the creation of some of the world's most inventive, beloved toys and games that every family has played with for the last 70 years.
eNewsChannels NEWS: -- "I'm a woman ... living in the 21st century. My existence is not a crime, and it's not for trade. I have the right to choose, and my choice is freedom, liberty, and persistence," says Golsa Sarabi an international actress and a business entrepreneur. Being a woman means to have strength, to stand up, and to fight! To fight for freedom, for equality and for change. You are not alone ... I'm standing with you.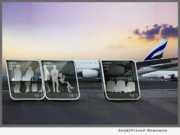 eNewsChannels NEWS: -- NEXT Future Transportation Inc. ("NEXT"), a leading robotic vehicle company has introduced its Smart Airport Solutions in response to calls for greater convenience, as well as improved operational efficiency and profitability for the industry.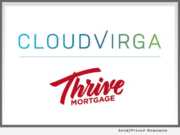 eNewsChannels NEWS: -- Cloudvirga, a leading provider of digital mortgage software, today announced that full-service mortgage lender Thrive Mortgage LLC (formerly Georgetown Mortgage) is deploying Cloudvirga digital mortgage technology to loan officers across its more than 50 branch locations nationwide. The lender expects 70 percent of its loan production will be powered by Cloudvirga technology by the end of the quarter.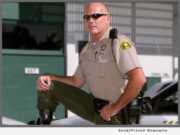 eNewsChannels NEWS: -- The National Law Enforcement Museum will open to the public on October 13 in Washington D.C. and MAGLITE(R) representatives and San Bernardino County Sheriff Lieutenant Jim Considine will be in attendance to experience this momentous occasion.
eNewsChannels NEWS: -- Neotrope, a California-based marketing, branding, entertainment, publishing and technology firm founded in 1983, today announced the eight U.S. 501(c)(3) charities selected for its annual J.L. Simmons Nonprofit PR Grants program for 2018/19. With this year's Grant, each charity will receive up to $2400 in services including PR, marketing and social media promotion.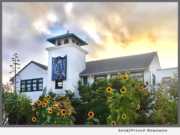 eNewsChannels NEWS: -- A historic lineup of L.A.'s leading artists, performers, poets and authors will salute Beyond Baroque Literary Arts Center ("Beyond Baroque"), the city's legendary literary center, at its 50th anniversary "Bohemian Bacchanal" on Saturday, November 10. The gala event, located in the Venice Arts Plaza, features a dinner and will be highlighted by presentations honoring actor/poet Viggo Mortensen, a long-time supporter of the non-profit organization, and award-winning poet Will Alexander.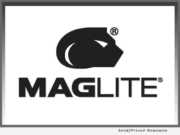 eNewsChannels NEWS: -- This month, Mag Instrument Inc. (MAG), the company that produces the iconic MAGLITE(R) line of flashlights, is once again partnering with National Breast Cancer Foundation, Inc.(R) (NBCF) to promote awareness of and raise funds to support the work of NBCF. In fact, 2018 will mark a decade that Mag Instrument Inc. has observed Breast Cancer Awareness Month and donated nearly $400,000 to NBCF.