eNewsChannels NEWS: -- Galway Holdings ("Galway") today announced its investment in MAI Capital Management LLC ("MAI"). The move adds a new business vertical in financial and wealth management services to complement existing business relationships within EPIC Insurance Brokers & Consultants as well other areas of specialization across all Galway platforms.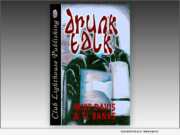 eNewsChannels NEWS: -- Authors Mike Davis and TL Banks are announcing their new book "Drunk Talk" (ISBN: 979-8675709625). "Drunk Talk" is a true original that keeps you laughing all the while being intrigued. "Since nobody listens to drunks, we decided to turn our rants into an entire book," says Davis.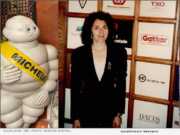 eNewsChannels NEWS: -- Ellen Havre Weis, founder of San Francisco's Museum of Modern Mythology, died Tuesday, July 27. The cause was brain cancer, her husband, Gordon Whiting, announced today. Weis was sixty-four. Weis and her husband formed WeisPR in 1994 in Berkeley, California.
eNewsChannels NEWS: -- On July 31, 2021, Los Angeles based publishing company Launch Pad Publishing is celebrating the release of "Something Better's Brewing: What I Learned From Prison, Parenthood and Pouring Coffee" (ISBN: 978-195140765) - the debut memoir from Sarah Birnel.
eNewsChannels NEWS: -- When master visual artist Bernard Stanley Hoyes was first appointed to create an outdoor stainless-steel sculpture for the Kingston Restoration Walking Museum Project in Jamaica, it was before Covid. The project, sponsored by the Kingston Restoration Company and the Duke Street Refurbishing Project and funded by the Tourism Enhancement Fund was a heartfelt assignment for Hoyes, a native of Jamaica and longtime resident of California.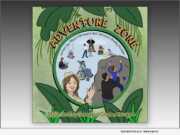 eNewsChannels NEWS: -- Authors Allison Klimowicz and Veronica Stanley-Hooper have written a children's book entitled "Adventure Zone" (ISBN: 979-8524737199). This book, written for parents and children from the ages of 6 to 12 years old, explains pediatric therapies in a fun, informative way.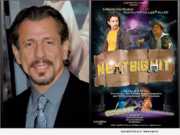 eNewsChannels NEWS: -- To his knowledge, it hasn't been done before, but that doesn't scare Zak Lee Guarnaccia, actor/stuntman, and executive producer at LightRow Pictures, a subsidiary of Light Row Ranch, LLC. In fact, it excites him. Audiences are hungry for something new and he's ready to deliver with "The Next Big Hit," a martial arts musical comedy, set to come out fighting in 2022.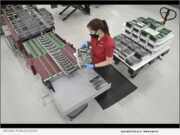 eNewsChannels NEWS: -- The Manufacturing Leadership Council of the National Association of Manufacturers presented Bridge Publications Inc., publisher of the nonfiction works of author and Scientology Founder L. Ron Hubbard, with their coveted ML100 Award at a Virtual Awards Gala to honor manufacturing excellence, announced the Church of Scientology International today.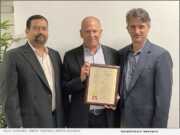 eNewsChannels NEWS: -- Fanplayr, a leader in online behavioral personalization and artificial intelligence for the past decade, announced that the United States Patent and Trademark Office (USPTO) has issued U.S. Patent No. 10,958,743 which is related to the use of true first party observed data to offer behavior personalization focused on growing revenues for Fanplayr customers.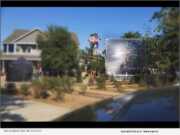 eNewsChannels NEWS: -- SAG Production comes to Wildomar! Surprisingly, in the midst of a pandemic when most businesses are operating in limited capacities or closed altogether, Wildomar Movie Ranch continues to develop partnerships with film producers to bring projects to the Inland Empire., Sussman-Hoyt PROductions announced.