eNewsChannels NEWS: -- Leading Augmented Reality company INDE is proud to announce a partnership with Brookfield Properties to launch the world's first augmented reality display network. Brookfield is a premier retail property operating company with whom INDE will launch an Augmented Reality advertising network of 7 high-traffic screens in flagship malls across 6 US states with more to follow.
eNewsChannels NEWS: -- Model, actress, and recovery coach Dona Speir announces the publication of her autobiographical memoir, "Naked Truth: The Fall and Rise of Dona Speir" (ISBN: 978-1939282422). Co-written with well-known author/journalist Chris Epting, this memoir reveals the hard truths, personal struggles, and eventual triumph over abuse, sexual exploitation, and addiction that have shaped Speir's life.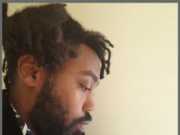 eNewsChannels NEWS: -- Deon D. Jenkins, also known as grass roots hip hop organizer Alpha Leo, announced today that he has filed with the Federal Elections Commission (FEC) as a Democratic Presidential Candidate in California, for the 2020 election.
eNewsChannels NEWS: -- Today the EraNova Institute issued a business alert: "Showbiz shows a better way to pay." EraNova's Director and author of the report, Dick Samson, says, "For non-employees in entertainment and insurance, getting the money due you has often been a chore. Now, for the likes of Tom Hanks and Lady Gaga, it's more of a breeze; and soon may be for everyone involved in insurance."
eNewsChannels NEWS: -- NEXT Future Transportation Inc., the game-changing Silicon Valley mobility company, today announced at the URBAN FUTURE Global Conference (UFGC) that it has established THINK NEXT in partnership with electric mobility pioneer Dr. Jan-Olaf Willums.
eNewsChannels NEWS: -- Teenagers finally have a product line that they can identify with that offers real solutions for frustrating acne breakouts. TEENOLOGY, LLC has launched a unisex hair and body care product line that's specifically formulated for teenagers and leaves out harmful ingredients often found in other products.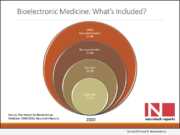 eNewsChannels NEWS: -- A newly published market research report from Neurotech Reports, the leading market intelligence firm in the neurotechnology industry, forecasts that the worldwide market for bioelectronic medicine and related technologies will reach $16.6 billion by 2025.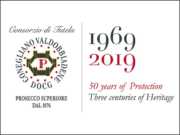 eNewsChannels NEWS: -- The Conegliano Valdobbiadene Prosecco Superiore D.O.C.G. is pleased to announce its 2019 communications program for the United States. The Consorzio of vine-growers, winemaking companies and bottlers from Italy's Conegliano Valdobbiadene, which was established to safeguard the standards of what eventually became the D.O.C.G. criteria in crafting wines of the highest quality and distinct provenance, is celebrating the 50th anniversary of the appellation.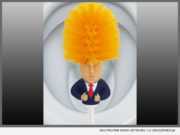 eNewsChannels NEWS: -- Michelle Rubel, owner of SpacedOutDesigns and the inventor and creator of Commander in Crap(TM), is helping make toilets great again(TM) with her viral invention, a Donald Trump toilet brush that American and international customers are gladly grabbing to clean up their crap.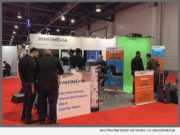 eNewsChannels NEWS: -- Leading Cloud video solutions provider IntelliMedia Networks' (NAB 2019 Booth SU 8924) two products have been shortlisted for 2019 NAB Show Product of the Year Awards. The 18-year old media solutions company based out of Los Angeles, provides IP video delivery and streaming media solutions.