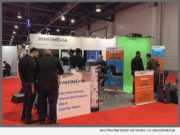 eNewsChannels NEWS: -- Leading Cloud video solutions provider IntelliMedia Networks' (NAB 2019 Booth SU 8924) two products have been shortlisted for 2019 NAB Show Product of the Year Awards. The 18-year old media solutions company based out of Los Angeles, provides IP video delivery and streaming media solutions.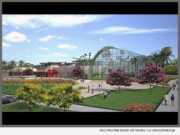 eNewsChannels NEWS: -- Garcia Rainey Blank & Bowerbank LLP (GRBB) today announced that the City of Buena Park, Calif. filed a lawsuit designed to halt its client, Butterfly Pavillion LLC, from completing a one-of-a-kind, world-class entertainment center for the city. Dubbed the "Butterfly Palladium," the project was to be the newest and highly sought after tourist attraction in Buena Park's plans to overhaul its aging entertainment corridor, which includes and surrounds Knott's Berry Farm.
eNewsChannels NEWS: -- Mojave National Preserve is presenting "Earth Through Time: Providence Mountains and the Mojave National Preserve," a solo, mixed media exhibition of paintings, etchings and installation art at the Desert Light Gallery, Kelso Visitors Center, by nationally celebrated National Park Service Artist in Residence, Britney Penouilh.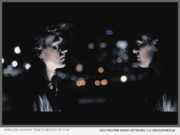 eNewsChannels NEWS: -- "Breaking News! War vet shoots in the crowd with no apparent reason, while a mysterious epidemic is raging across the country!" It may sound like another news headline, but it's awarded psychological thriller/horror feature film "FACE OF EVIL," from V-Movie Productions, now distributed by Gravitas on HULU.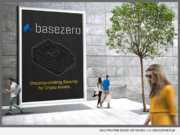 eNewsChannels NEWS: -- Multi-signature transaction authorization has become more secure and more convenient, thanks to Base Zero's handheld signer devices. The devices work in combination with flexible security software that smoothly integrates with existing financial systems. Base Zero institutional crypto custody enables offline safekeeping of client crypto assets while maintaining 24/7 real-time asset access and transaction capability.
eNewsChannels NEWS: -- Delivering the inaugural Black History Month welcome remarks, Bay Ecotarium and Smithsonian Affiliated Aquarium of the Bay President and CEO, George Jacob shared his vision for the $260 million Climate Literacy and Ocean Conservation Living Museum in the making in San Francisco.
eNewsChannels NEWS: -- It's time for you to own your magnificence! Debra Shine's SASSI and Michelle R. Martin's Northbay Alliance of Professional Women are sponsoring International Women's Day 2019 on Thursday, March 7 from 6-9 p.m. at the Foxtail Golf Club, 100 Golf Course Drive, Rohnert Park, CA 94928, to celebrate inspire women and commemorate women's rights!
eNewsChannels NEWS: -- JaneUnChained News Network, a 501(c)(3) based in Los Angeles, announces that animal lovers across the nation are expressing their disappointment and disgust over the glorification of fur by CBS during its Super Bowl halftime show as rapper Big Boi appeared drenched in fur. In a tragic irony, the word LOVE then filled the screen.
eNewsChannels NEWS: -- Wham-O, the iconic all-American recreational brand synonymous with fun and sport, announced a strategic partnership with Smacircle LMT Ltd to introduce better solutions in "LAST MILE" transportation. This partnership brings a company with 70 years of cultural significance together with the creativity and innovation of the Smacircle startup.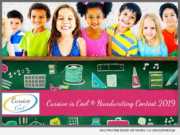 eNewsChannels NEWS: -- The annual Cursive is Cool(R) contests for 2019, under the auspices of the American Handwriting Analysis Foundation, will launch on National Handwriting Day, celebrated around the world on Jan. 23 each year. Cursive writing continues to enjoy increased appreciation in the United States and around the world. Scientific studies reveal the benefits of writing by hand to positively impact motor skills, cognitive development and improved learning outcomes such as better recall and retention for young learners.