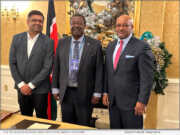 eNewsChannels NEWS: -- Intellimedia Networks, an award-winning leading provider of technology solutions for government, educational institutions, and businesses, is excited to announce the expansion of its operations into Africa with a new presence in Nairobi, Kenya. This move follows several meetings with Kenyan government officials and the Kenyan business community at the U.S.-Africa Leaders Summit in Washington DC on December 13-15, 2022.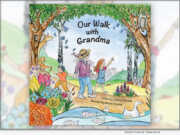 eNewsChannels NEWS: -- The family of author Dolores F. Kurzeka is thrilled to announce the release of "Our Walk with Grandma" (ISBN: 978-1039145450, FriesenPress), her long-awaited children's picture book about the beauty of family and nature. Written 20 years ago, Kurzeka was unable to find an illustrator before her passing. Her children continued the search and found the perfect illustrator Nichole Monahan, and brought the book to market to make their mom's dream of publication come true.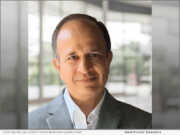 eNewsChannels NEWS: -- Neurotech Reports, the publisher of the Neurotech Business Report newsletter, announced that 12 promising neurotechnology startups and early-stage firms will present at the 2022 Neurotech Leaders Forum in San Francisco, November 7-8. The 22nd annual event - the most established in the industry - will also feature presentations and panel discussions on important issues confronting the neurotechnology industry.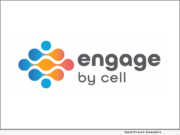 eNewsChannels NEWS: -- Today, Engage by Cell announces the rebranding of former divisions Guide by Cell, Give by Cell, and Train by Cell to create a cohesive and clear client experience. Engage by Cell has served as a catchall for the growing divisions under the "by Cell" umbrella for years and will now serve as the company's sole iteration.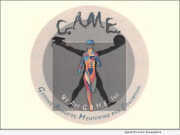 eNewsChannels NEWS: -- Allen Thigpen, co-founder of We Are G.A.M.E., grew up in Plainfield, New Jersey rooting for the New York Jets, even back when they were the Titans. After graduating from Pennsylvania Military College (now Widener University), in Chester, Pennsylvania, Thigpen was commissioned as a second Lieutenant in the United States Army and served as an officer during the Vietnam era.
eNewsChannels NEWS: -- BabyLiveAdvice, the leading virtual maternal telehealth provider, announced the completion of a $1.1 million seed investment led by Venn Ventures and Synergen Technology Labs. BabyLiveAdvice, founded by CEO Sigi Marmorstein, RN, PHN, MSN, FNP-BC, partners with healthcare providers and health systems to support coordinated, comprehensive prenatal, postpartum, and infant care.
eNewsChannels NEWS: -- Talon International is excited to launch breakthrough anti-counterfeit and consumer engagement technology: StegVision functions off an easy-to-use app that helps businesses and consumers combat counterfeit products across all industries and create powerful engagement(s) with their consumers.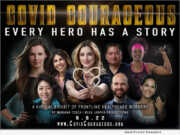 eNewsChannels NEWS: -- Producer and photographer Mariana Tosca of Blue Jasper Productions and Tosca Photography announces the launch of "Covid Courageous." This unique virtual exhibition blends photographic portraiture with interviews of frontline healthcare workers, which spotlight each individual's personal pandemic experience.
eNewsChannels NEWS: -- Edgewood Partners Insurance Center d.b.a. EPIC Insurance Brokers & Consultants (EPIC) announced today that it has acquired Oversea Insurance Agency trading as Oversea Yacht Insurance (Oversea). Oversea is based in San Diego, CA and Ft Lauderdale, FL.
eNewsChannels NEWS: -- Paulina Kay has released a new book entitled "True Joy for the Retired, A Holistic Approach to Spreading the Love to Our Forgotten Elderly" (ISBN: 978-1773710075). It shows the young and old how to overcome: the deeply rooted Disconnection between generations; the often heartbreaking loneliness and hopelessness of the elderly; and the fear about getting older.