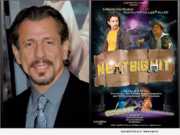 eNewsChannels NEWS: -- To his knowledge, it hasn't been done before, but that doesn't scare Zak Lee Guarnaccia, actor/stuntman, and executive producer at LightRow Pictures, a subsidiary of Light Row Ranch, LLC. In fact, it excites him. Audiences are hungry for something new and he's ready to deliver with "The Next Big Hit," a martial arts musical comedy, set to come out fighting in 2022.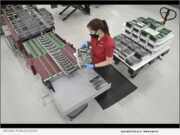 eNewsChannels NEWS: -- The Manufacturing Leadership Council of the National Association of Manufacturers presented Bridge Publications Inc., publisher of the nonfiction works of author and Scientology Founder L. Ron Hubbard, with their coveted ML100 Award at a Virtual Awards Gala to honor manufacturing excellence, announced the Church of Scientology International today.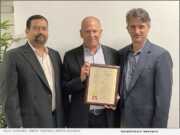 eNewsChannels NEWS: -- Fanplayr, a leader in online behavioral personalization and artificial intelligence for the past decade, announced that the United States Patent and Trademark Office (USPTO) has issued U.S. Patent No. 10,958,743 which is related to the use of true first party observed data to offer behavior personalization focused on growing revenues for Fanplayr customers.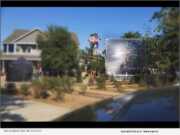 eNewsChannels NEWS: -- SAG Production comes to Wildomar! Surprisingly, in the midst of a pandemic when most businesses are operating in limited capacities or closed altogether, Wildomar Movie Ranch continues to develop partnerships with film producers to bring projects to the Inland Empire., Sussman-Hoyt PROductions announced.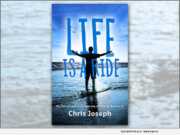 eNewsChannels NEWS: -- Launch Pad Publishing is releasing its first memoir about overcoming cancer using unconventional methods. "Life is a Ride: My Unconventional Journey of Cancer Recovery" (ISBN: 978-1951407292) tells the tale of environmental consultant Chris Joseph, who, at 59, received a diagnosis of stage three pancreatic cancer.
eNewsChannels NEWS: -- Toray Advanced Composites announces that its industry-leading Toray TC346 prepreg resin system has passed the SFI 56.1 and UL94 V0 flame-retardancy tests. The passing of these stringent flame-retardancy tests further demonstrates how the Toray TC346 system is ideally suited to satisfy the rigorous demands of the Formula One, NASCAR, and other high performance automotive and motorsport markets.
eNewsChannels NEWS: -- An American artist, Ayzay Ukwuoma, presents new images from an art performance he had done less than one month before the arrival of the COVID-19 pandemic. Today's practice of social distancing, currently makes the performance impossible to do.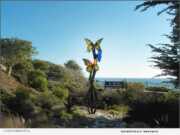 eNewsChannels NEWS: -- Casa Romantica Cultural Center and Gardens, an award-winning Southern California 501(c)(3) nonprofit, opened their gardens to the public on Friday, May 22, in accordance with social distancing and safety guidelines provided by the state of California.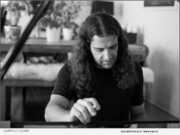 eNewsChannels NEWS: -- With lyrics inspired by famed poet, Lord Byron, Gabriele Ciampi's, "She Walks in Beauty" was composed and orchestrated by him to pay tribute to the heroes on the frontline of the current pandemic. This eloquent music video serves as a glimmer of light at the end of the tunnel with the promise of a return to normal. The video and song will be released, worldwide, on May 15 by Universal Music Group.
eNewsChannels NEWS: -- APOCRYPHILE PRESS, LLC (apocryphilepress.com) has announced the launch of a new online literary journal, "COVID TALES" featuring fiction, memoir, and poetry set during the Covid-19 Sheltering-in-place order.