Virginia Business News, Entertainment and Technology News (U.S.)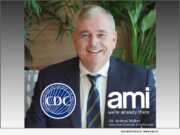 eNewsChannels NEWS: -- The CDC has contracted AMI Expeditionary Healthcare LLC (AMI) to provide Commercial COVID-19 Emergency Response Team (C-C19ERT) services. This work includes sample collection, logistics, and quality control metrics to ensure subsequent, high-quality, CLIA laboratory testing.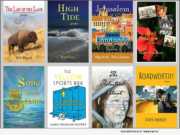 eNewsChannels NEWS: -- Aubade Publishing, a member of the Independent Book Publishers Association (IBPA), is steadily growing, expanding and exceeding its business expectations. It's scheduled to release eight titles in 2020 - four poetry collections, three novels and one memoir.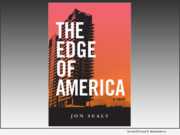 eNewsChannels NEWS: -- Haywire Books announces the release of its first title this fall, Jon Sealy's "The Edge of America" (ISBN: 978-1950182008). Drugs. Money. The CIA. Miami in the 1980s evokes a high-wire world of money, criminals, espionage, and plenty of glitz, all of which come to life in this arresting South Florida noir.
eNewsChannels NEWS: -- It's time to prepare for more downpours warns NOAA (Climate.gov). Heavy rain has increased across most of the United States, and is only likely to continue to do so. In fact, climate change is projected to increase the size of the flood plain by as much as 45% in the next 100 years. A new flood vent introduced by Crawl Space Door Systems, Inc. can help concerned home and business owners protect their property and save money too.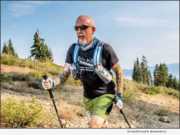 eNewsChannels NEWS: -- Stillbrave Childhood Cancer Foundation announced that its founder and director, "Tattoo Tom" Mitchell is on a mission to raise $500,000 to support children with cancer and their families. From August 9 through 13, he will return to Mount St. Helens to make his fourth attempt at what's been called "the most challenging endurance race in North America" - the Bigfoot 200.
eNewsChannels NEWS: -- Magic City Ford is celebrating its 80th year in business by announcing the acquisition of Alleghany Motors in Covington, Va. This expansion and multi-million-dollar investment from Magic City into the Alleghany Highlands will expand Magic City's presence, create dozens of new jobs, and give Magic City customers access to 7 additional great brands for both sales and service.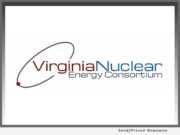 eNewsChannels NEWS: -- The Virginia Nuclear Energy Consortium (VNEC) welcomes Enfission, LLC - a joint venture between Lightbridge Corporation (NASDAQ:LTBR) and Framatome, Inc. - as its latest member. Enfission is working to develop, license, manufacture, initially in the United States and sell nuclear fuel assemblies based on Lightbridge-designed metallic fuel technology and other advanced nuclear fuel intellectual property.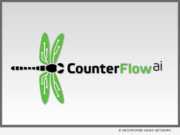 eNewsChannels NEWS: -- Cybersecurity startup CounterFlow AI, Inc. announced last week that it has raised $2.7 million in seed funding from Osage University Partners, the Charlottesville Angel Network, and a number of individual investors who also supported the founders' previous venture, nPulse Technologies (acquired by FireEye in 2014).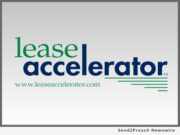 eNewsChannels NEWS: (GREAT FALLS, Va.) -- LeaseAccelerator announced today that it will be hosting an educational webinar on Asset-level lease accounting and its role in implementing ASC 842 and IFRS 16. The new lease accounting standards, introduced last year, will require companies to track real estate, equipment, and embedded leases as assets and liabilities on their balance sheets by end of 2018.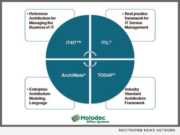 eNewsChannels NEWS: (SHAWSVILLE, Va.) -- Holodec Office Systems LLC, an IIBA(R) corporate member, announced today their new Training Portal for LEAN and Value Chain transformation. The accredited on-line classes and certifications in IT4IT(TM), BPMN(TM) 2.0, CoBIT(R), ITIL(R), TOGAF(R), ArchiMate(R), LEAN, and Six Sigma can be purchased at the Holodec ecampus.