Switzerland Business, Entertainment and Technology News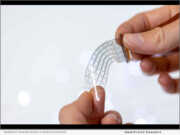 eNewsChannels NEWS: -- Neurosoft Bioelectronics, an early-stage company developing tools for unmet needs in epilepsy and tinnitus, was awarded nearly $3 million USD, from the SERI-Funded European Innovation Council Accelerator Grant and a share of the $165,000 USD through the European Research Council Proof-of-Concept Grant.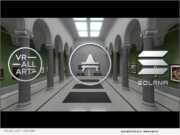 eNewsChannels NEWS: -- VR-All-Art, one of the leading platforms for exhibiting and acquiring art in virtual reality, today announced an integration with the Solana blockchain. The adoption of a blockchain infrastructure for virtual exhibitions is meant to ease art trade in virtual reality while bringing liquidity and regulation to the growing NFT art market.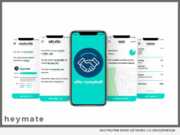 eNewsChannels NEWS: -- heymate, the portable deal-closing tool, which allows workers in the gig economy to create, negotiate and settle offer-for-work contracts in under 20 seconds on any non-transactional marketplace, proudly announced the appointment of a new board member and two strategic advisors.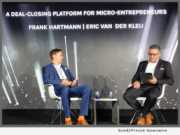 eNewsChannels NEWS: -- Heymate, a deal-closing platform which will allow micro-entrepreneurs to easily create, close and administer secure professional contracts within 20 seconds, launched their testable product on Sept. 5, 2018, available via invitation on Android and iOS smartphones. The heymate app is the first product of the heymate platform, which is operated by Blockchain Applications AG.
NEWS: Olympian Justin Reiter, accompanied by his three lawyers, appeared this morning before the honorable Court in Lausanne in the first hearing on his lawsuit against the International Olympic Committee ('IOC').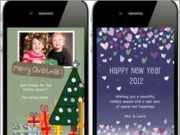 GENEVA, Switzerland /eNewsChannels/ -- Swiss design company 'des p'tits bonheurs' announced today that its new application, Appygraph, is now available exclusively on Apple's online store. Appygraph(TM) allows users to choose, personalize, and send illustrated Season's Greetings ecards, all directly from their iPhone. The application is available worldwide in English, French, German, and Spanish.
YVERDON, Switzerland /eNewsChannels/ -- Swiss design company des p'tits bonheur announced today that its first application, bambinapp, is now available exclusively in Apple's App Store. Bambinapp allows users to choose, personalize, and send their child's birth announcement, all directly from their iPhone.
GENEVA, Switzerland /eNewsChannels/ -- The Future Research Group of the World Mind Network, a think tank composed of scholars from the Silicon Valley, Oxford, Harvard, Rutgers, the Universities of Tokyo and Lausanne, and Kansas State University, says that popular Internet and Smart Phone phenomena which have emerged in the last five years represent a quantum leap in the evolution of Homo Sapiens.
HOUSTON, Texas -- From ashes to diamonds: Algordanza, a Switzerland-based company, memorializes deceased loved ones through the creation of innovative memorial diamonds. Algordanza's memorial...
ZURICH, Switzerland -- BP Alternative Energy Plc. has taken a minority interest in South Pole Carbon Asset Management Ltd., a leading developer of high-quality...