Home
Tags
Advertising and Marketing
Tag: Advertising and Marketing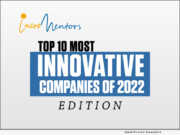 eNewsChannels NEWS: -- Incrementors has been featured as the Most Innovative Companies in 2022 by popular magazine Industry Era Review. Incrementors has been awarded this title for their persistent work in the field of innovative technologies such as Voice Search SEO, AI and Metaverse marketing.
eNewsChannels NEWS: -- Freedom Makers, a leading military spouse virtual assistant services agency, has announced that it will begin operating under a new name - Freedom Makers Virtual Services (FMVS). This name change goes into effect immediately and better reflects the company's comprehensive service offerings. A fresh new logo accompanies the name change too.
eNewsChannels NEWS: -- Pops Mart Fuels, LLC recently signed Sokal, the Raleigh, N.C. based automotive advertising agency firm, as their agency of record. Pops Mart Fuels, LLC, whose chain includes 24 stores currently, will utilize Sokal to provide website design, digital, and a variety of creative design services.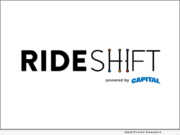 eNewsChannels NEWS: -- Capital Automotive Group today announced the launch of RideShift, a powerful, new dimension of car shopping, that uniquely leverages AI and exemplary customer service before, during and after the sale of a vehicle.
eNewsChannels NEWS: -- Sokal Digital, an automotive digital agency, announced today that it has been selected as a certified digital advertising provider in the Mazda Digital Certified Program (MDCP). MDCP gives Mazda Retailers greater choices and more flexibility in finding certified providers.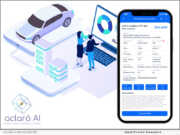 eNewsChannels NEWS: -- Aclaró AI, an IoT company that creates modern solutions for automotive retailers, is extremely excited to announce a new product that can quickly locate vehicles for customers regardless of location. Vehicle Center, helps auto dealers and auto wholesalers better serve their customers, more efficiently search inventory, analyze slow moving inventory, and generate more sales.
eNewsChannels NEWS: -- Sokal, a full-service advertising agency with offices in Raleigh and Charlotte, N.C., announces a unique collaboration with Southeast Toyota Distributors, LLC on a photo technology project that enhances the in-transit vehicle selling process.
eNewsChannels NEWS: -- Planet Home Lending, LLC, a national mortgage lender and servicer, has selected Mortgage Coach to give loan officers a tool to provide a better customer experience. With Mortgage Coach, mortgage loan originators (MLOs) can offer borrowers modern, consultative service with digital, interactive presentations that illustrate the costs and benefits of mortgage loan products and strategies over time.
eNewsChannels NEWS: -- Allegent Community Federal Credit Union (Allegent) has hired Theresa Kisha, an expert in digital marketing, social media, email communication and website development/optimization, to manage and increase the credit union's social media presence, while also enhancing its digital presence, search engine optimization and strategic marketing efforts.
eNewsChannels NEWS: -- Outernational Holdings, LLC (dba Digitl Mediums) is proud to recognize and celebrate women and girls this month around the world in celebration of Women's History Month. Digitl Mediums is committed to continuing its efforts to promote gender equality with meaningful partnerships, celebratory packaging and global storytelling efforts.